Welcome to Gig Bag, a BGS feature that peeks into the touring essentials of some of our favorite artists. This time around, we look at what Aaron Lee Tasjan has to have handy when he's out on the road.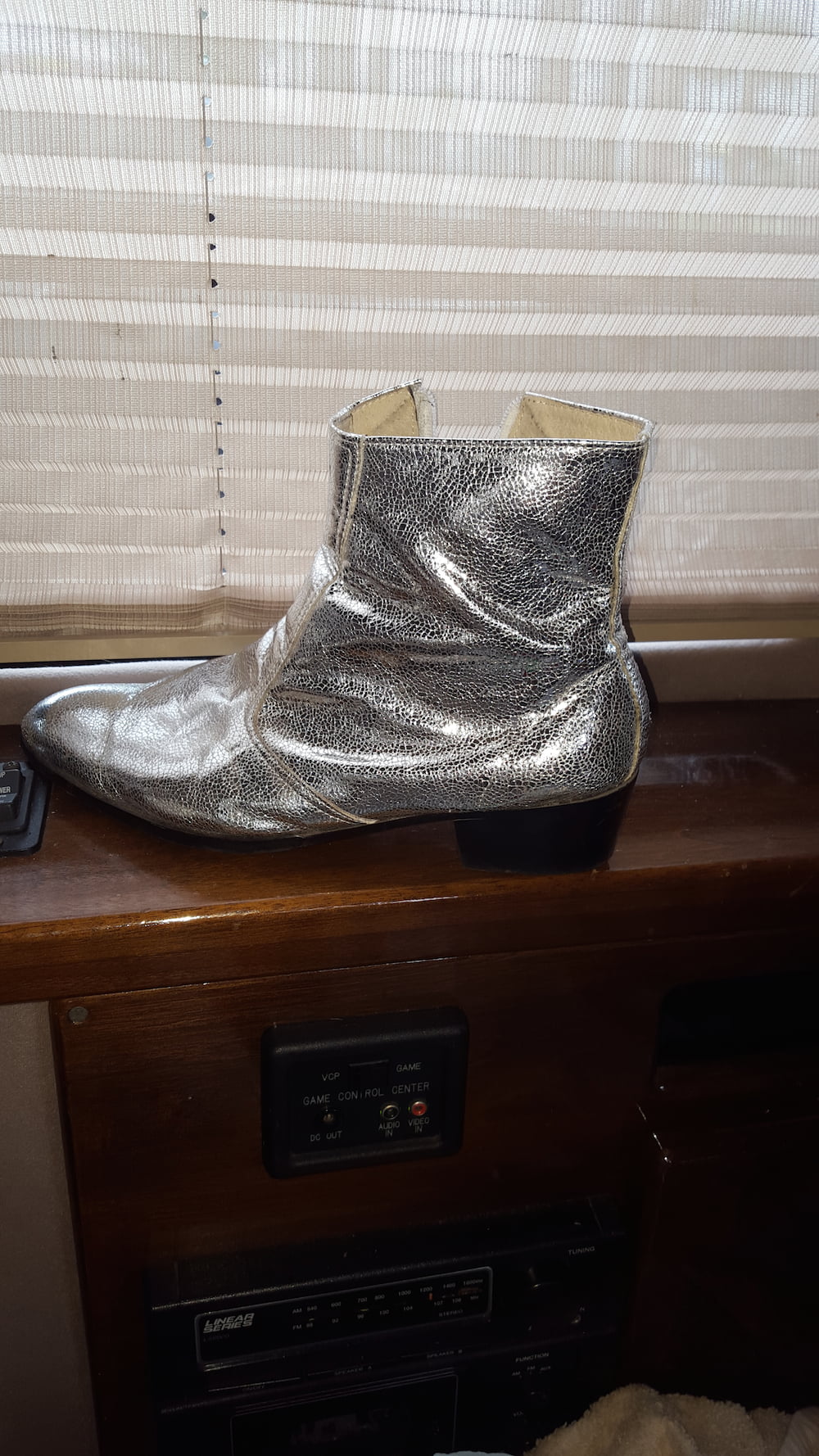 Silver Beatle boots: I got these silver Beatle boots as a gift from my friend, Kim Buie. They are essential for traveling, especially where we go, like Wisconsin or Gatlinburg. You gotta have style and it helps to have class. Obviously these boots fall under the "git you a girl who can do both" category.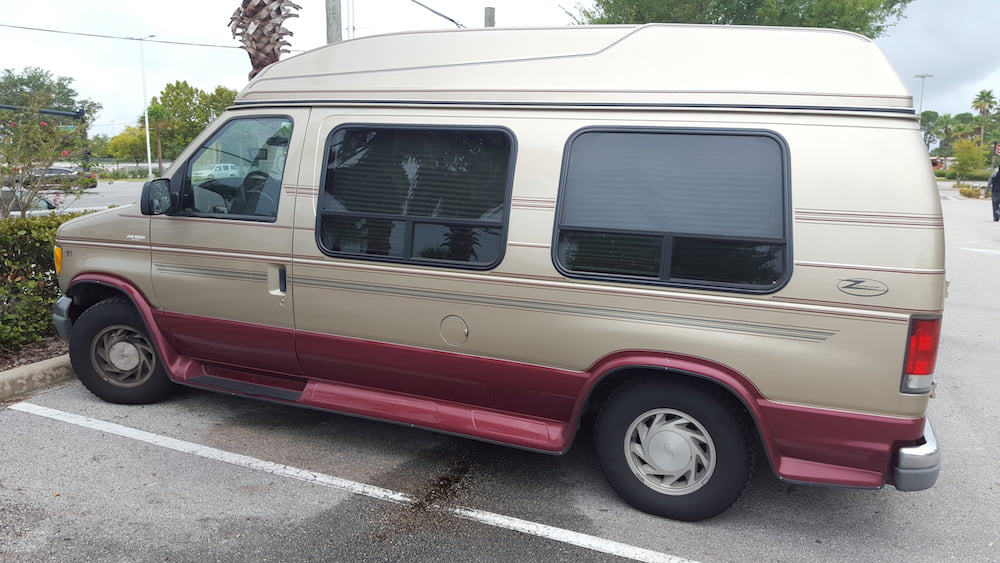 Goldie: Goldie, as you may have noticed, is a van … but not just any van. It's a custom, like-brand-new-for-sale-as-is van that I bought off a fake minister in East Nashville. Fake ministers are the only people you can trust when it comes to buying a vehicle. What are some of the custom features? How about an original Nintendo "Minister" Terry said we could have but then took out of the van secretly before we picked it up? Or how about power locks that work almost most of the time? Would you care to listen to the radio? We wouldn't either and, thankfully, we don't have to because it doesn't work. Also, there used to be a custom hole in the gas tank, but we changed that custom feature to a different one with just a regular gas tank.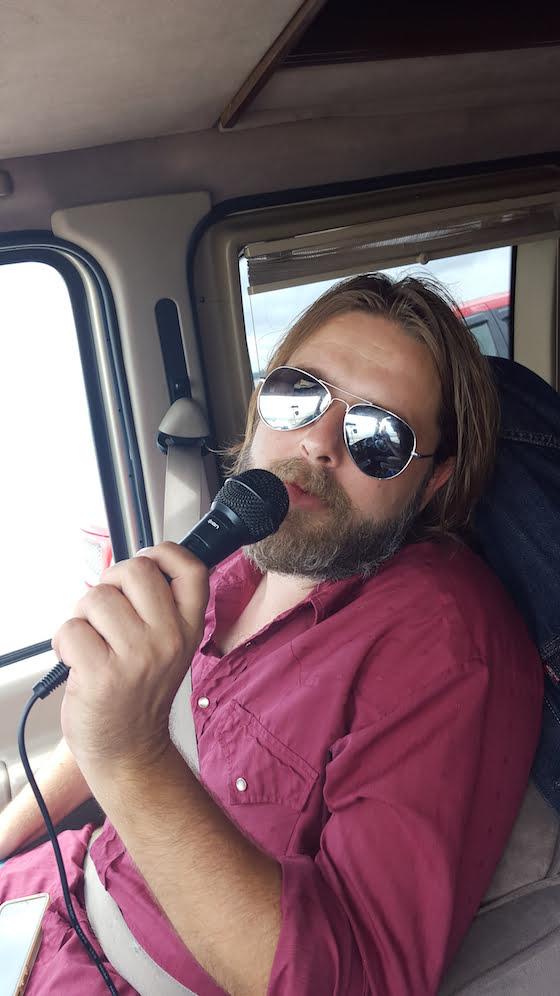 Brian Wright: Whenever I go on tour, I try to take Brian Wright with me. He is one of the best songwriters I've ever heard and he loves to eat third-rate Mexican food and mad dog anyone who crosses him. I've seen him do the following things just in the last three months: break his finger from partying; use a piano as a foot stool; quit smoking; start smoking; come up with the idea for John Mayer to go skydiving and have it photographically documented by world famous sky diving photographer John Mayer; invent a can't-lose fighting move called 'The Elephant of Surprise.' All true. 100 percent.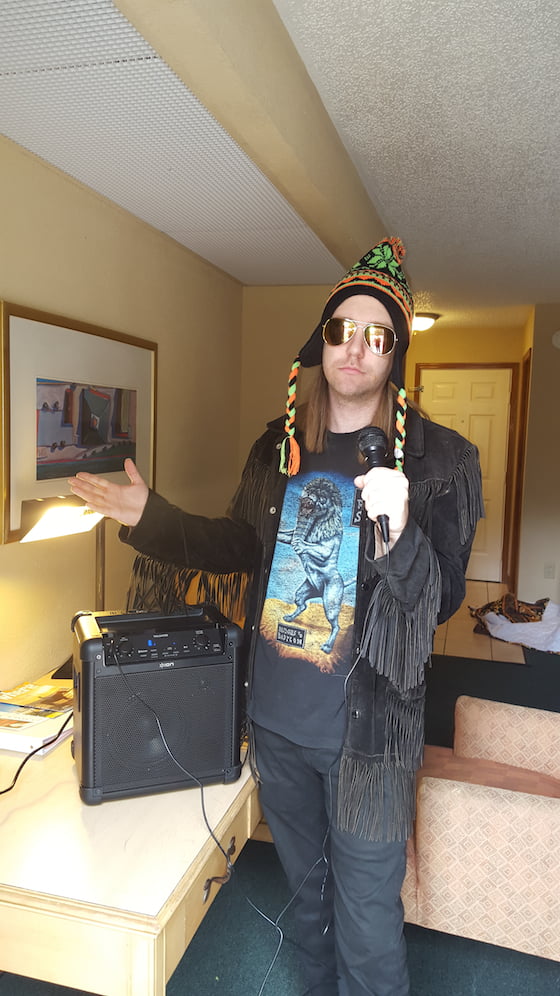 The Tailgater: The tailgater is a 50-watt speaker that we use to listen to music in the van and make general announcements on because it came with a free microphone for some reason. These babies are $119 at Walmart and, let me tell you, it is a tour ESSENTIAL. What do you think Mick Jagger uses to warm up for every Stones gig? The Tailgater. Plus, you don't have to feel lame at the drive-thru anymore because now you have a mic, too. The Tailgater. Know it. Love it. Own it.
---
Lede photo by Curtis Wayne Millard