Welcome to Gig Bag, a BGS feature that peeks into the touring essentials of some of our favorite artists. This time around, we look at what Big Thief's Adrianne Lenker has to have handy when she's out on the road.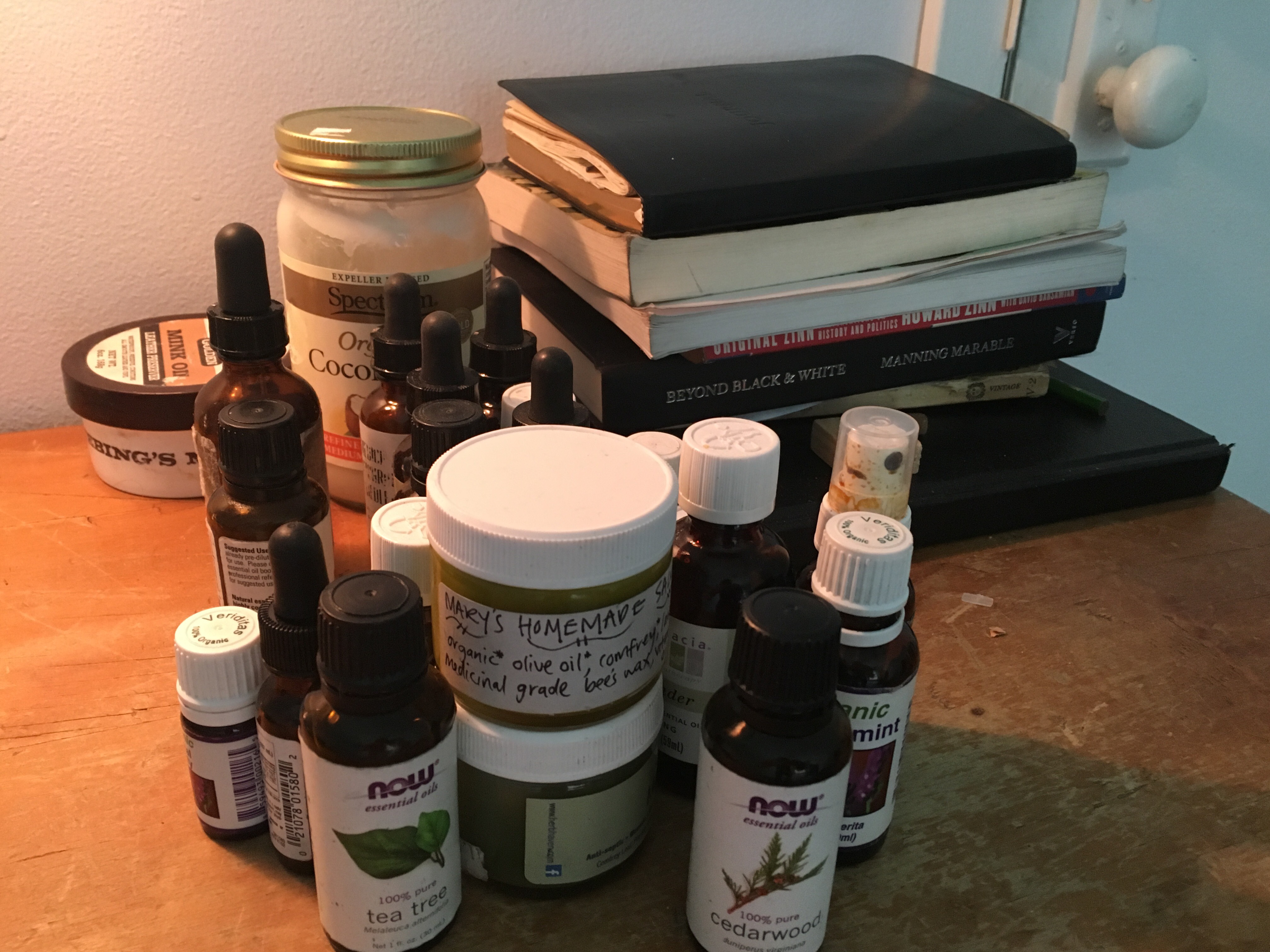 Essential oils: I keep lavender, frankincense, peppermint, titri, cedar wood, coconut, and my friend Mary Remington's handmade beeswax and comfrey vitamin lavender Olivia oil salve. They are medicinal and healing, and help me control my personal environment in the constantly changing paradigms of touring.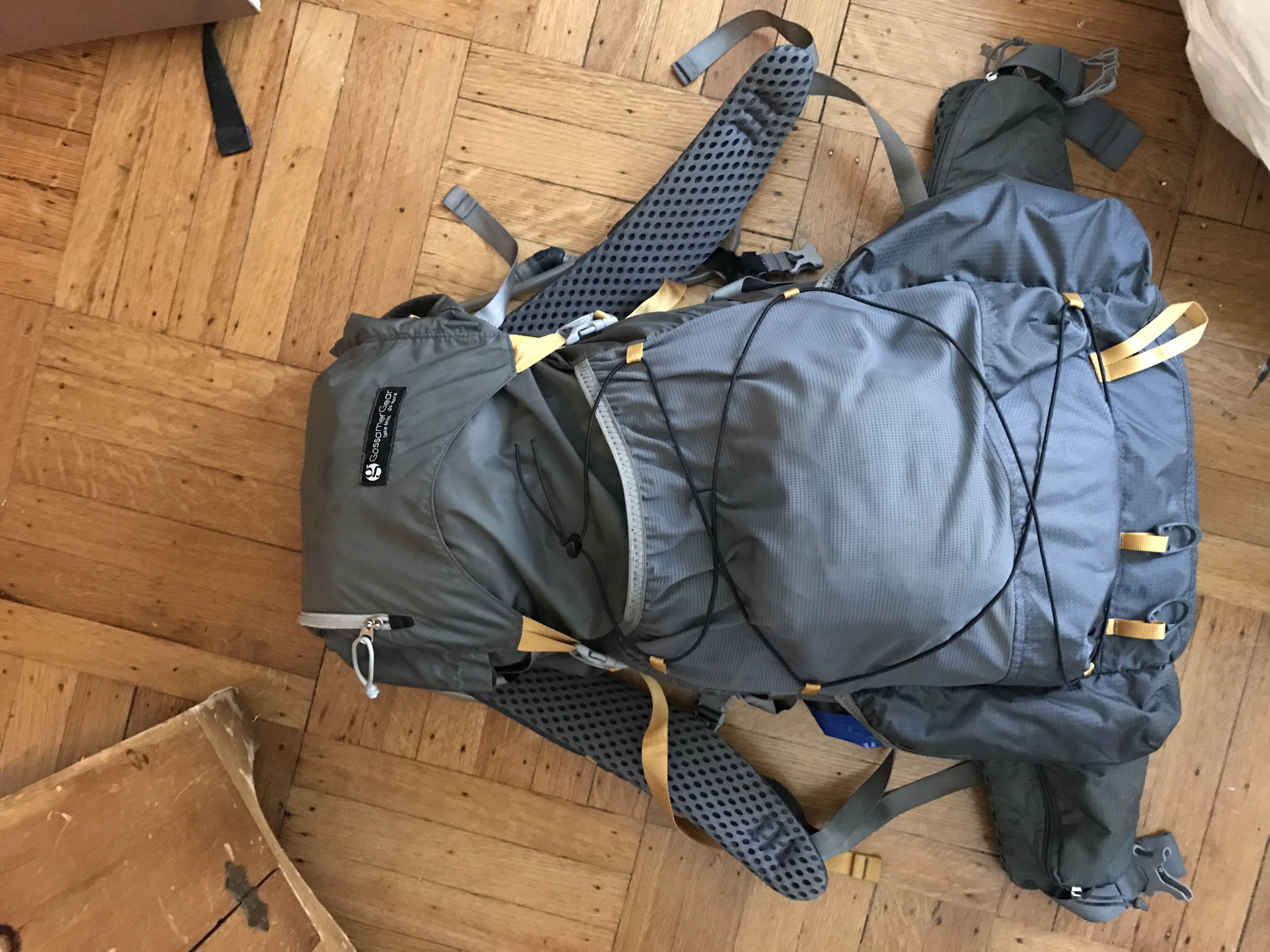 Camping gear: I always take a full rig of camping gear on tour in case there's a chance to sleep outside or hike. I use a Gossamer Gear backpack which is super light, a down sleeping bag, a water purifier, butane stove, ZPacks Duplex tent, air pad, waterproof jacket, warm wool layers, and a knife.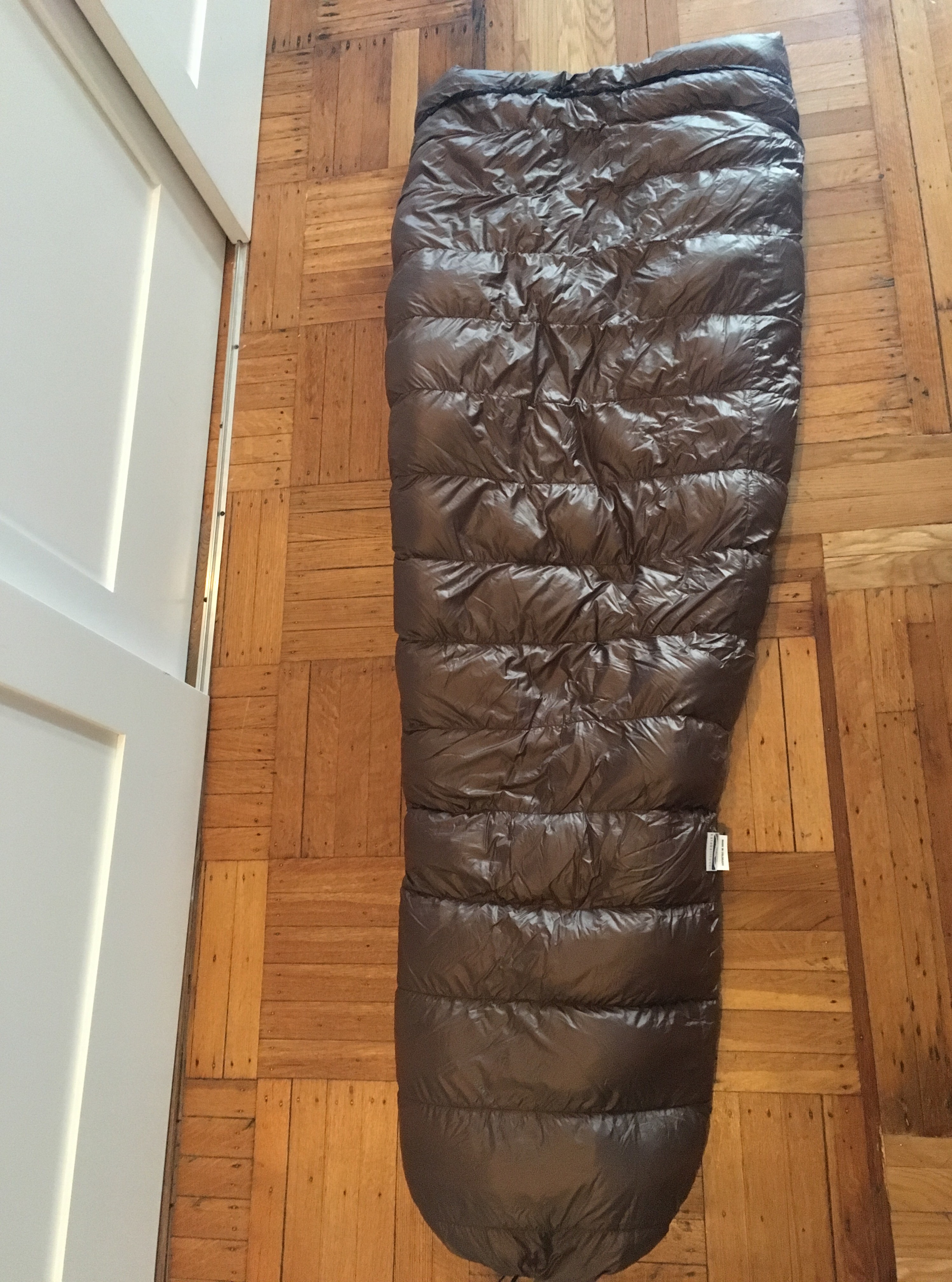 Down sleeping bag: In addition to camping, this comes in handy for crashing on couches or in the van.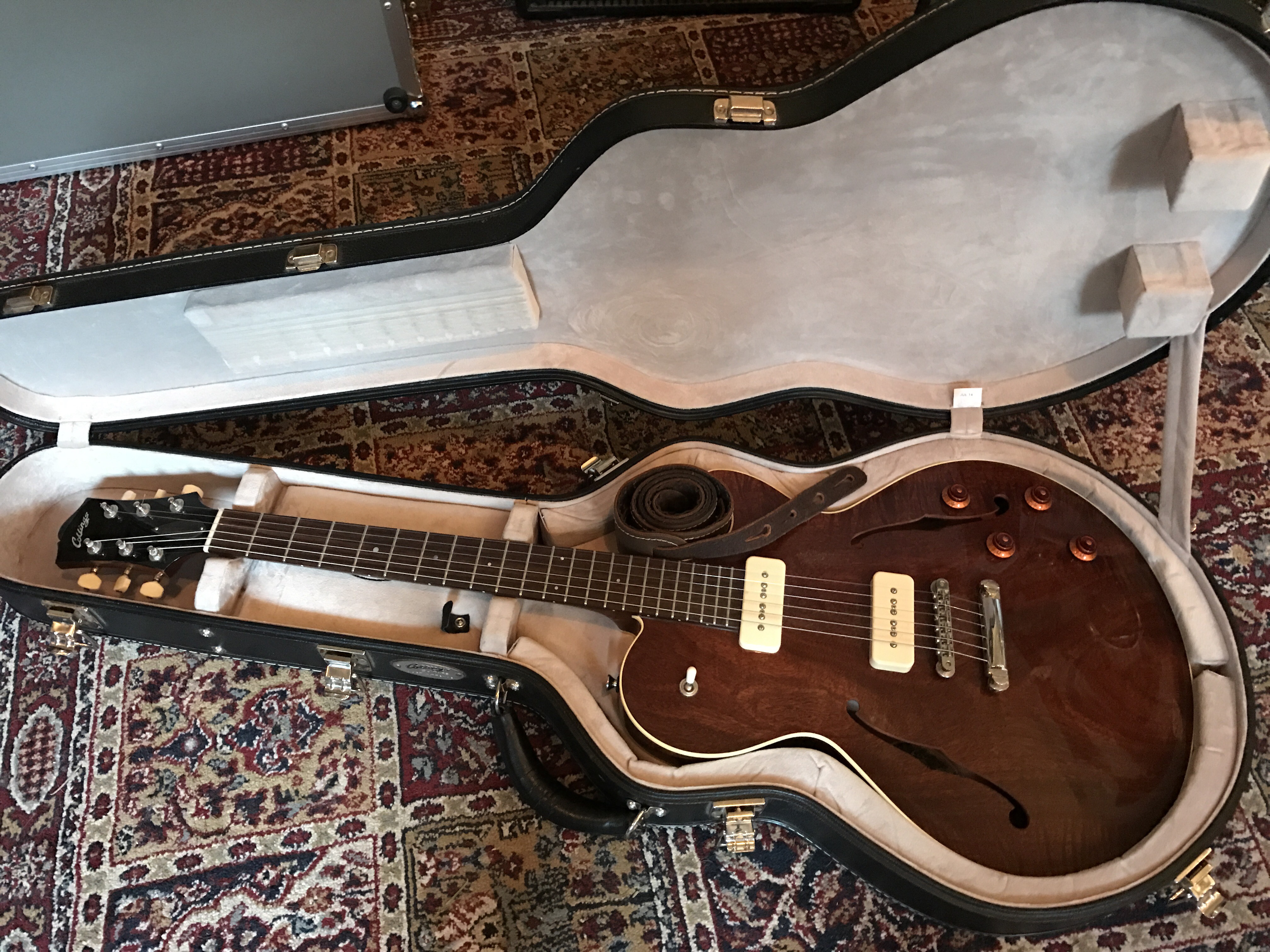 Collings SoCo guitar: I keep one photograph, a pen, a whittled necklace from my Texan friend, a piece of Labradorite from my brother, an extra set of strings, a guitar strap my dad gave me when I was six, a capo, a dollar bill I made busking when I was 14, a rattlesnake rattle, and thumb picks.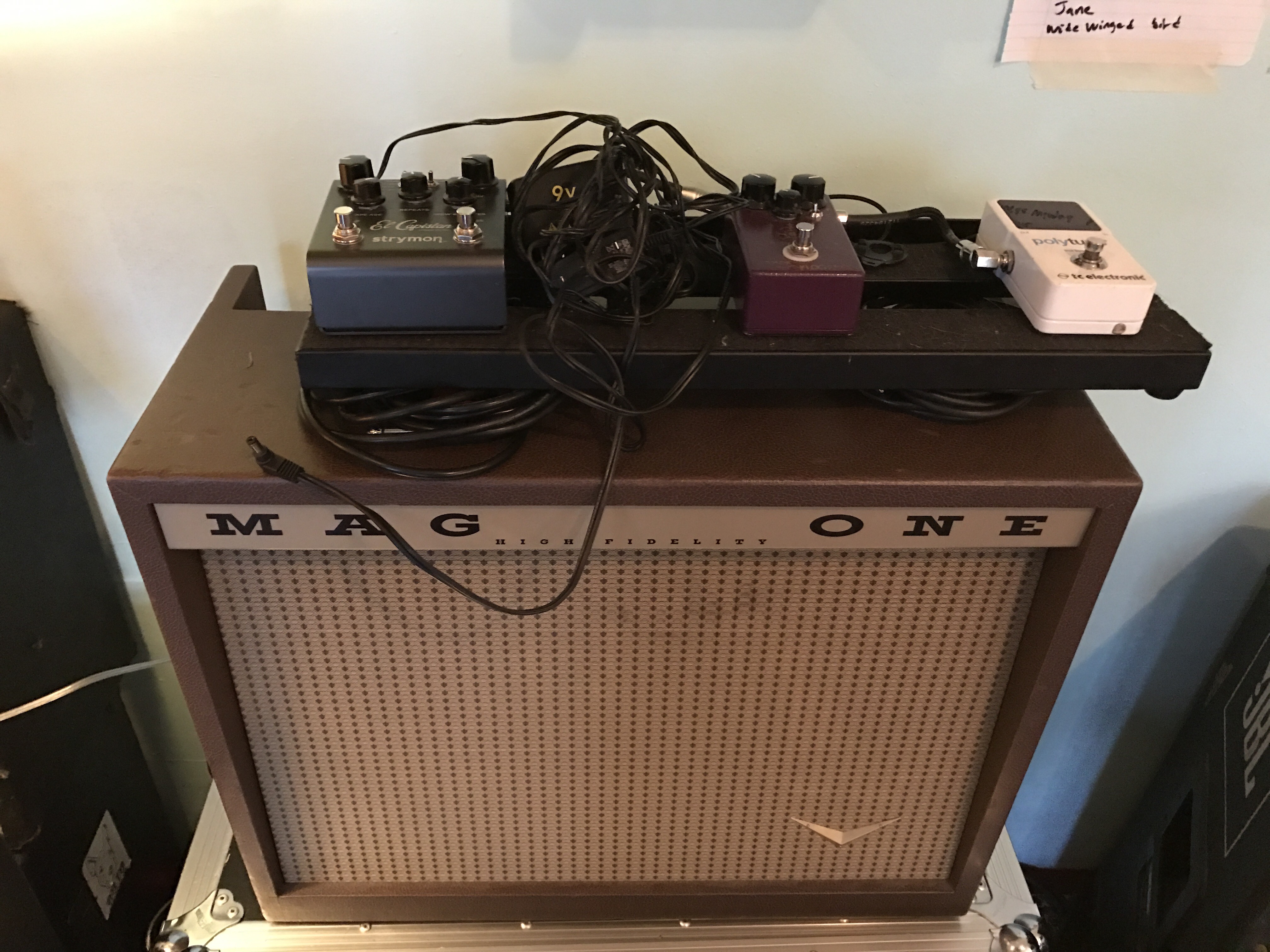 Magnatone Twilighter amp and my pedalboard: I think this is the best amp in the world. I use a Strymon Capistan tape echo pedal, an Analogman Prince of Tone, and a tuner.
---
Lede photo by Mikey Buishas. All other photos by Adrianne Lenker.
SaveSave