Welcome to Gig Bag, a BGS feature that peeks into the touring essentials of some of our favorite artists. This time around, Carey Ott details the items he always has nearby when out on the road.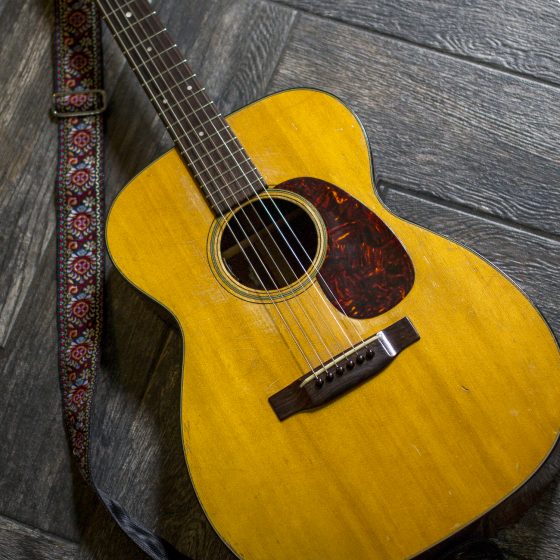 1961 Martin 0018
I signed a publishing deal two years ago and got a decent chunk of advance money so I decided to seek out my ultimate "tool of the trade." I went to Carter Vintage Guitars and played a half dozen old Gibsons. Nice. I played a couple newer Martins. Fine. But this 0018 kept whispering sweet nothings. This one had stories to tell. I was sweating because it cost more than my car. It was on consignment so I made an offer. They accepted and she was mine all mine. I'm still smitten. The songs they keepa coming…
---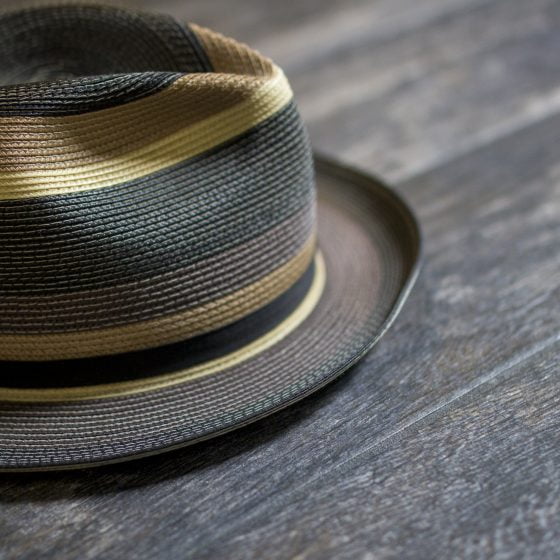 Stetson Hat
My Stetson hat and I were united in San Fran on a whim trip. I wandered in not expecting to buy anything, but I saw this weird looking hat that scared me. It was on clearance and they only had one. I tried it on and it fit like a glove. Of course the lady behind the counter said, "It really suits you." I said, "You think so?" It was intense to wear such a blingtastic hat at first. I had to gain confidence just to pull it off. But it was a good deal so I figured why not take a chance. Fast forward 8 years and I can't even tell you how many compliments I've got on this dang hat. Once at a Nashville cafe, I noticed Jack White staring at me. "This is weird," I thought. "Is that a Dobbs?" he asked with more than a tinge of envy. "Stetson," I replied. He stared up from his table in awe, "Stetson. Huh." That was my second run-in with Jack White he'll never remember. The other was when I was the White Stripes' waiter at a cafe in Chicago before a Metro show in or around 2002.
---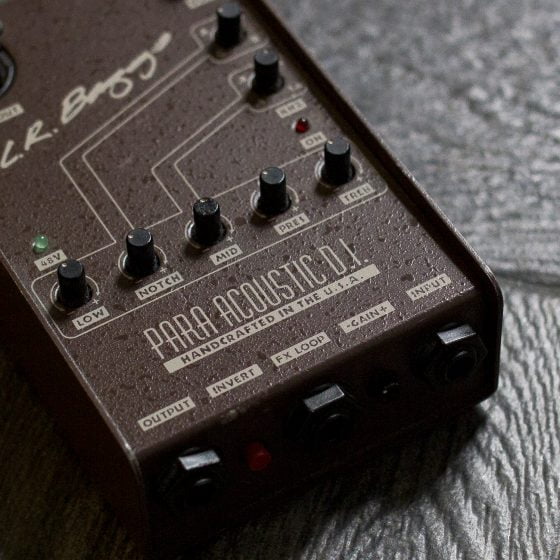 LR Baggs DI
Guitar Dave gave me the tip, he said, "With this DI you have some control over your sound. If you feel the need to scoop out some low-end, reach down and do it yourself." Guitar Dave was right, this thing rules.
---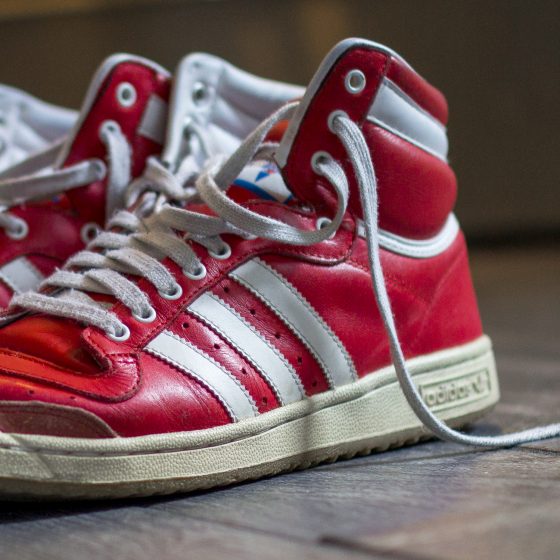 Red Adidas Top Tens
I don't know where the red sneaker thing started. I've always been a sneakerhead. Shoes are important to me. I dunno what it is about bright red shoes on my feet. It keeps me young. My job as a performer is having fun. I've found that it's impossible to take yourself seriously when you're wearing funky-ass socks and bright-red sneakers. This is my second pair of red Adidas Top Tens. My faves.
---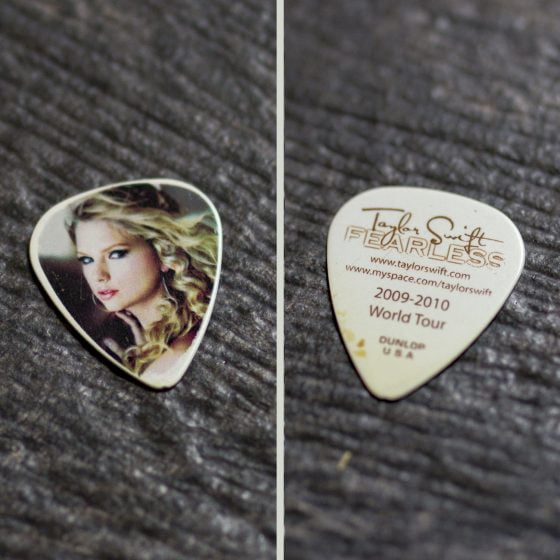 Taylor Swift "Fearless" Pick
I think this one speaks for itself.
---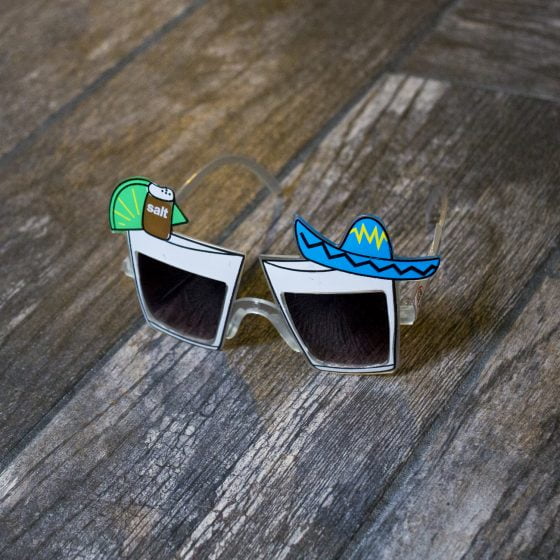 Margarita "Party" Glasses
Because you never know when a marg may happen.
---
Photo credit: Thomas Chadwick