Welcome to Gig Bag, a BGS feature that peeks into the touring essentials of some of our favorite artists. This time around, Gill Landry gives us a look at what he has to have handy when he's out on the road.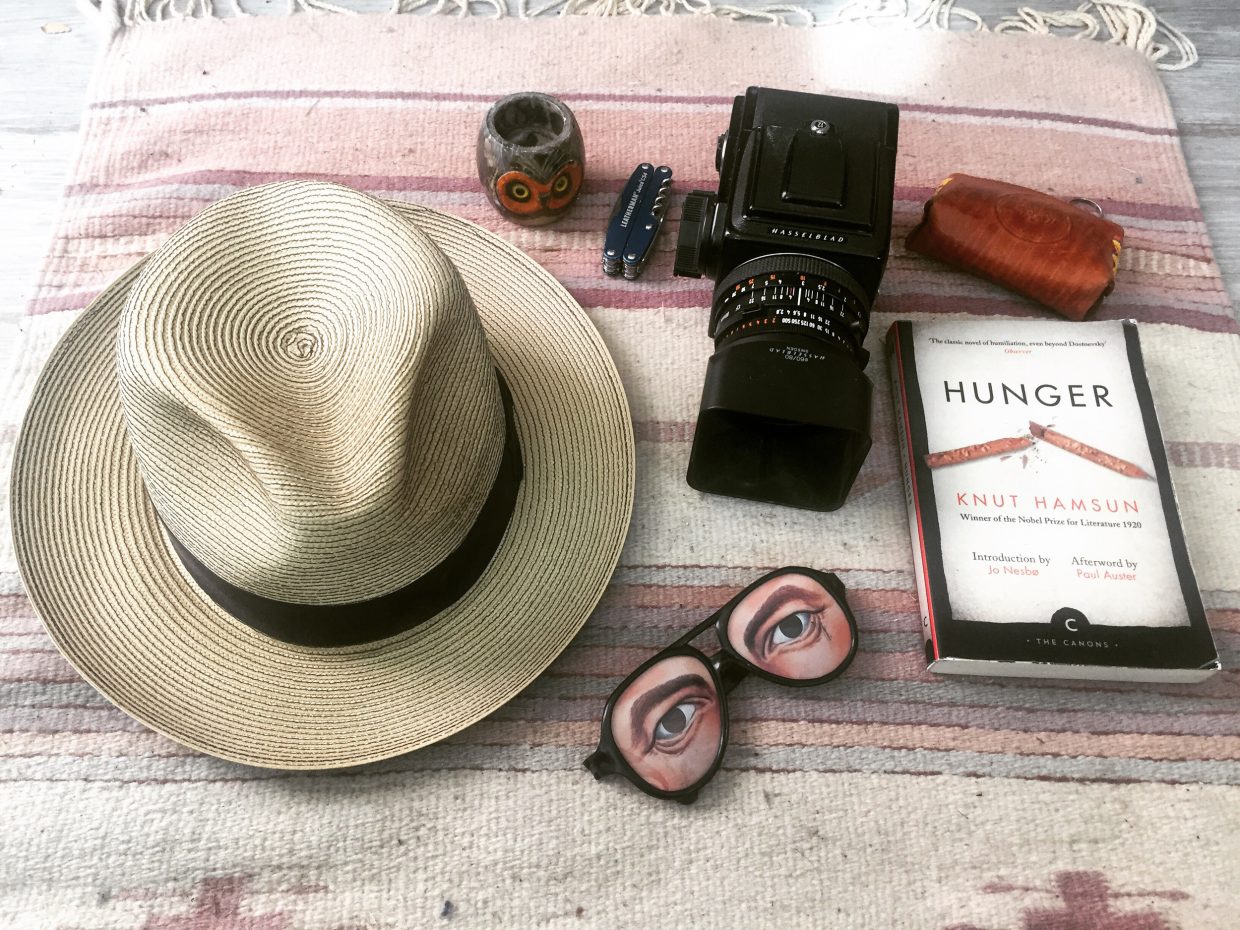 Hat: So I can look semi-dignified after just waking up in a car and, therefore, places will let me use their bathroom without purchasing anything.
Fake Glasses: In case the hat isn't enough.
Leatherman: Obvious reasons. 
Small Italian Owl Candle Holder: For those romantic nights alone in hotel bathtubs.
Hasselblad: Because everyone should have a hobby.
Book: Because I'm a libtard.
Colombian Leather Pic Bag: Because it's nice, and reminds me I need to go to Colombia.
---
Lede photo credit: Alysse Gafkjen