Welcome to Gig Bag, a new BGS feature that peeks into the touring essentials of some of our favorite artists. For this inaugural feature, we look at what Langhorne Slim has to have handy when he's out on the road. Check out Langhorne's picks, and scroll down to see when Langhorne Slim & the Law hit a town near you.
Martin 000-15
For years, I've been a Martin man and recently have fallen in love with smaller-bodied guitars — this one is sweet as hell and has been a great road companion.
Stetson Limited Edition Stetson x Langhorne Hat
I just had the crazy honor of designing my dream hat with Stetson. This has been amazing for many reasons — one is that it makes figuring out which hat to take on the road a lot easier. [More info on the Stetson x Langhorne hat here.]
The Adventures of Huckleberry Finn by Mark Twain
On this trip, I brought The Adventures of Huckleberry Finn and Bob Dylan's Chronicles — it's always good to read about adventures while you're on your own adventure.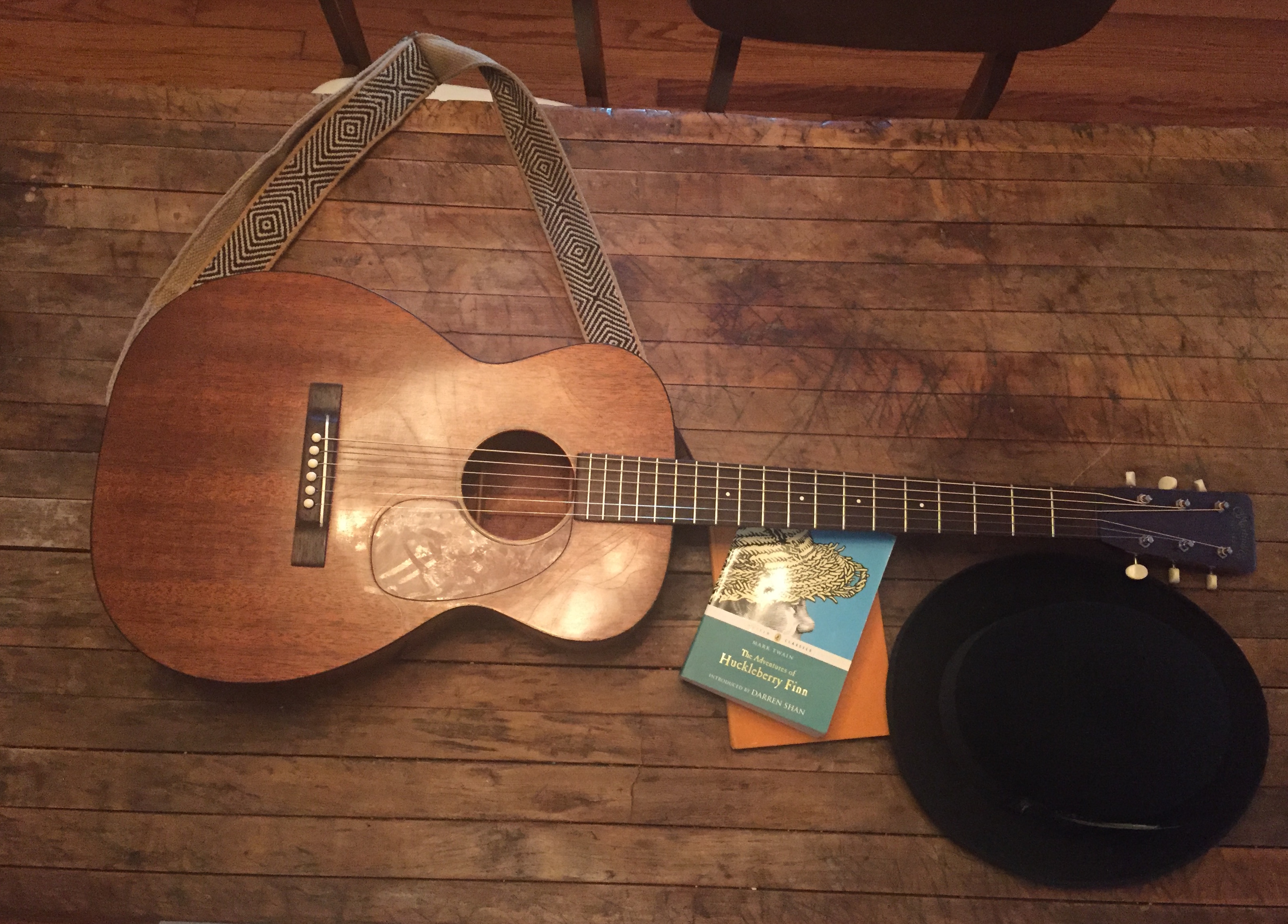 Langhorne Slim & the Law 2016 Tour Dates
1/18 Wonder Ballroom @ Portland, OR*
1/19 Neumos @ Seattle, WA*
1/31 Cayamo Cruise @ Miami, FL (Solo Show)
2/10 TLA @ Philadelphia, PA**
2/11 Terminal 5 @ New York, NY**
2/12 House of Blues @ Boston, MA**
2/13 9:30 Club @ Washington, DC**
2/14 9:30 Club @ Washington, DC**
4/01 Savannah Music Festival @ Savannah, GA
4/30 Stagecoach Festival @ Indio, CA

---
Lede photo courtesy of All Eyes Media