Welcome to Gig Bag, a BGS feature that peeks into the touring essentials of some of our favorite artists. This time around, singer/songwriter Maggie Rose gives us a glimpse at the staple items she always has at the ready while out on the road. 
With my new album Change The Whole Thing, I wanted to capture all the elements of my live shows that my fans are drawn to, so we simply recreated that energy in the studio. I assembled a band made up of a bunch of my talented friends and touring bandmates and we tracked the album live in the studio in one take. It turned out that together, we created this special blend of soul, roots, funk and Ppop music that we love playing and is authentic to us. I'm so thankful that I get to bring that same energy out on the road on Kelly Clarkson's Meaning of Life Tour and on my own headlining Change The Whole Thing Tour with an ensemble made up of the same people with whom I made this record. I've never felt more in love with the music or the people I'm making it with than I do now.
My UE 18+ in-ear monitors with Swarovski crystal detail (as seen above) sound phenomenal. Even when I am offstage and listening to different records, they provide a listening experience that is pretty stellar. I have been using various models of these in-ears over the years and they protect my hearing onstage while letting me hear everything in the mix.
---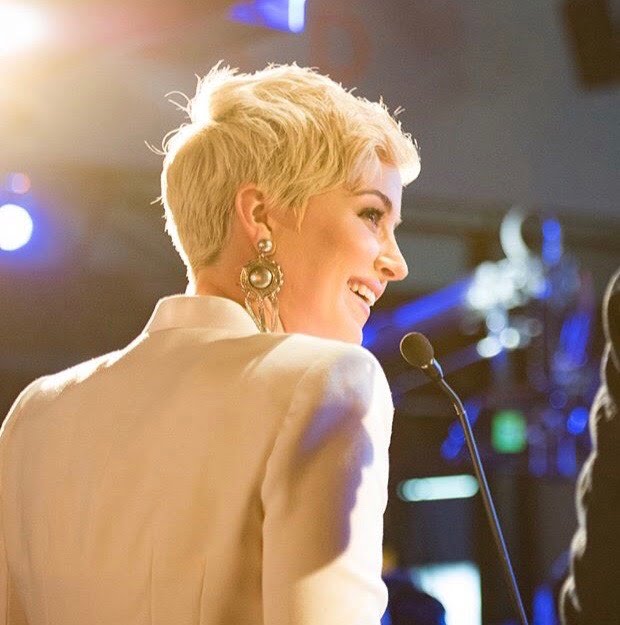 I love these Dannijo earrings. My mother-in-law gave them to me for Christmas one year and I wear them all the time. They have this beautiful, vintage western vibe that goes with almost everything I wear and they provide enough drama and movement without being distracting onstage.
---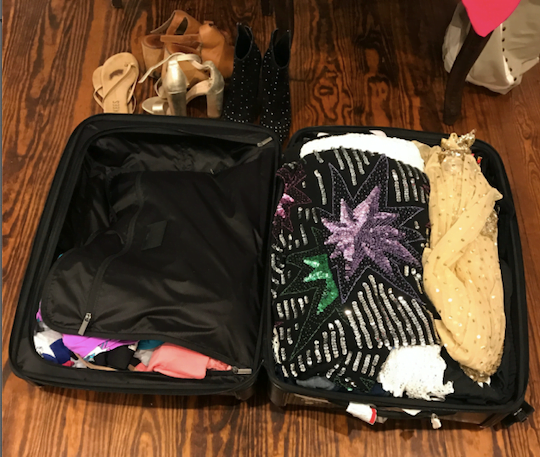 My trusty Tumi suitcase (sparkles not included). It was a wedding present we received a few years ago and I've put it through the ringer and it still gets the job done. I've seen it thrown onto the belt with impressive force so many times in all sorts of weather and it hasn't failed me yet.
---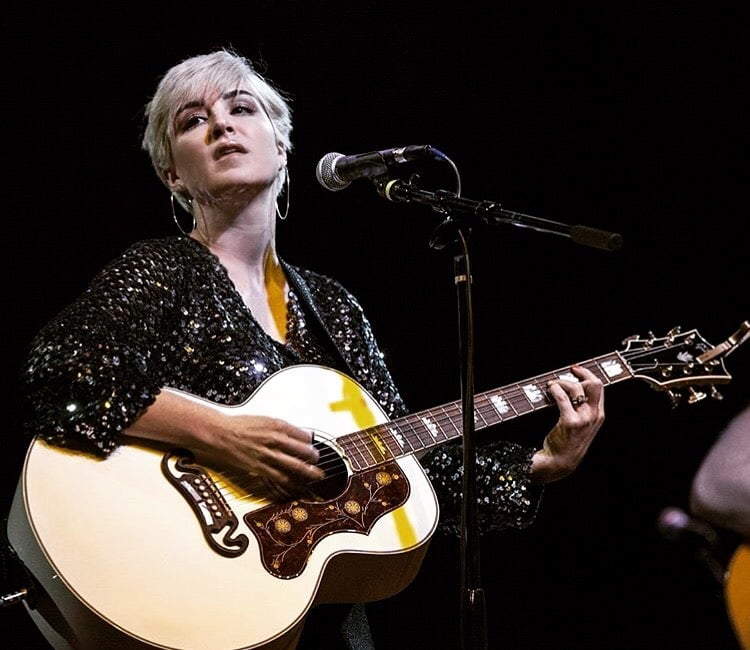 My pearl white Gibson J-200 goes with me most everywhere. She looks and sounds beautiful and has only improved in both arenas with age. I always loved watching Emmylou play her model of this guitar over the years because the body is a little bigger than most, especially for someone of her stature, but she always has had such a command over it, so I am trying to live up to that standard.
---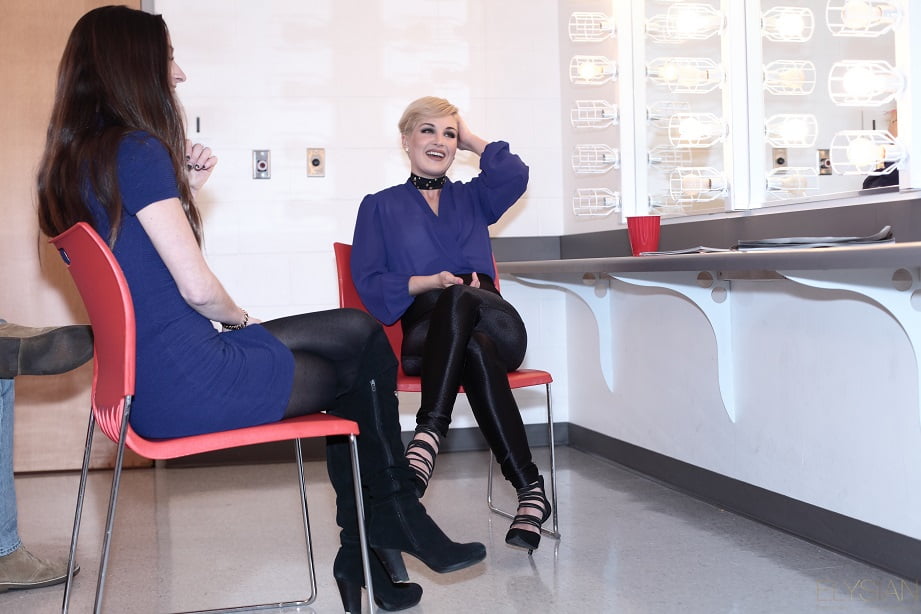 My American Apparel disco pants. Without fail, these babies make any outfit pop, even when paired with a vintage tee shirt. They are super sleek with a high rise waist. I'll admit I have them in multiple colors and I've even had my stylist customize a few pairs for me to make them a little unique.
---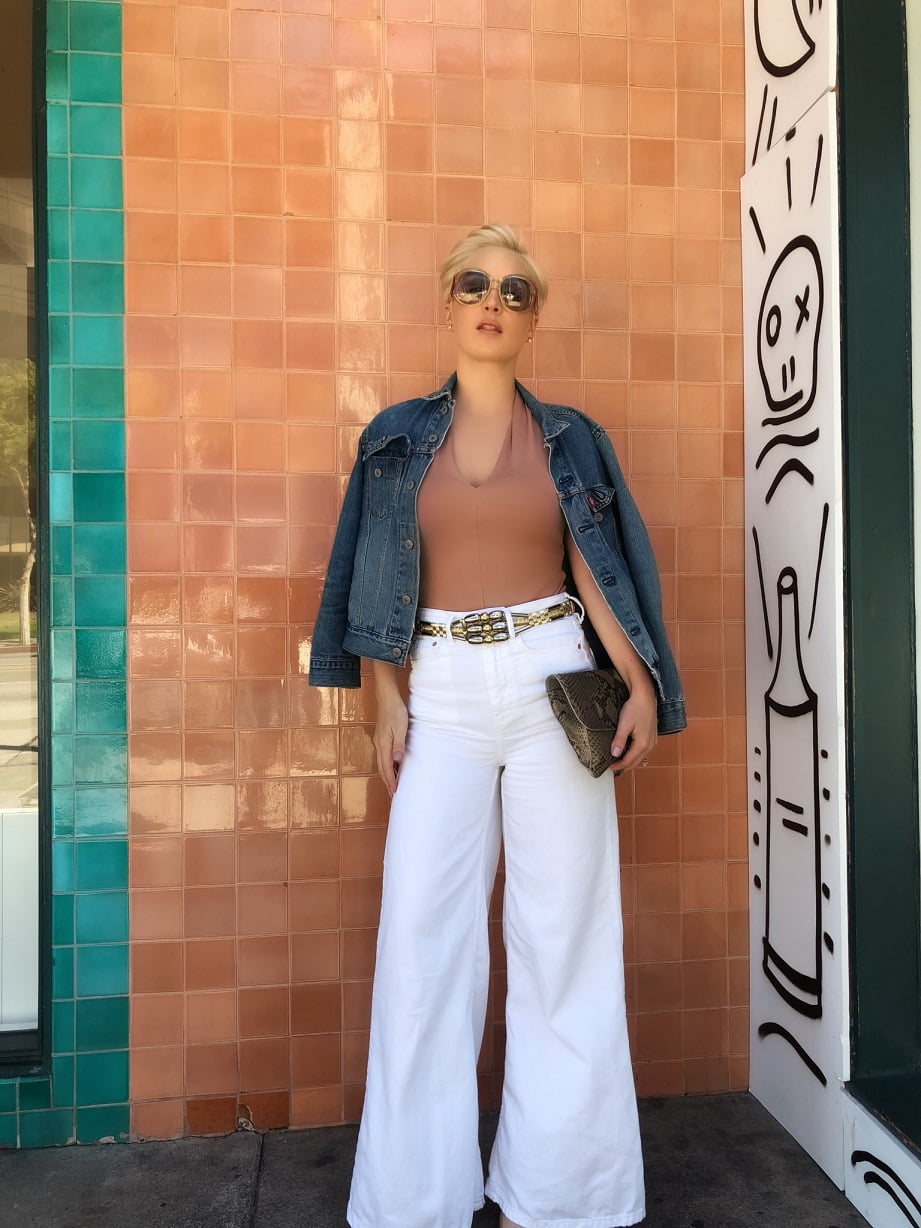 Finally, there is my vintage Levi's red label denim jacket. If you ever see me in the airport I'll probably be wearing it. I like the Canadian tuxedo look so I truly wear it with anything. It has a nice convenient pocket on the inside for easy access to my phone and passport. It always looks classic.
---
All photos courtesy of Maggie Rose