Welcome to Gig Bag, a BGS feature that peeks into the touring essentials of some of our favorite artists. This time around, John Fullbright, Jesse Aycock, Paul Benjaman, and Jacob Tovar from the Tulsa Revue tour show us what they gotta have on the road.
---
My two road essentials are a black shoe polish kit and a set of dominoes. The boot polish is a pre-show ritual and the dominoes are for post-show hotel gaming. — John Fullbright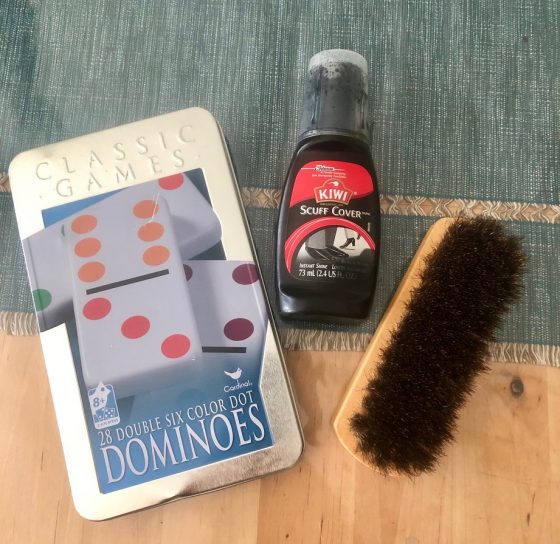 ---
Grip strength rings keep fingers fit on the road, and they don't squeak like the old '70s spring styles. And extra shades for handling any stage light or social situation. — Paul Benjaman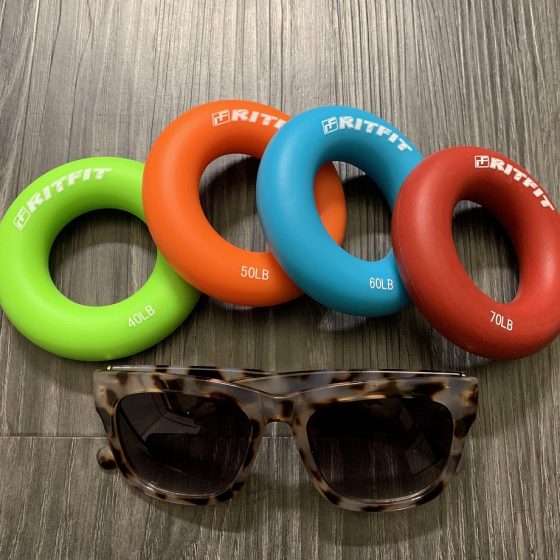 ---
Ralph's Mexican Bandits beef jerky is one of the best out there (along with No Man's Land) and it's a great snack any time of the day. I can't leave home for tour without a cowboy hat. The time of season or situation determines which one (straw for summer or sun, and felt for Labor Day to May or cold weather). Hat box is a must. — Jacob Tovar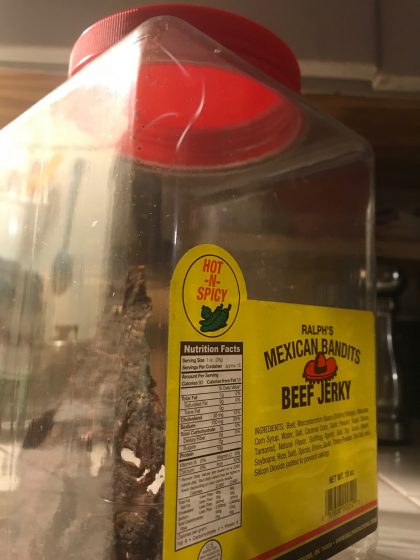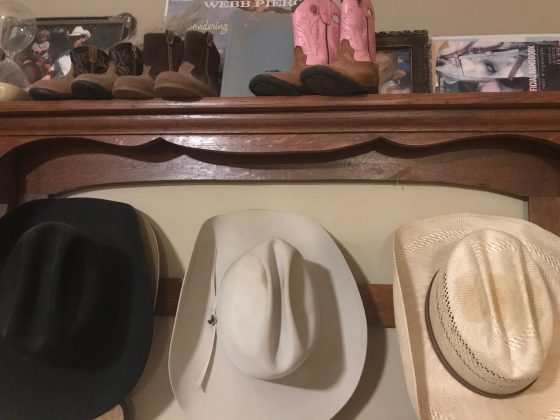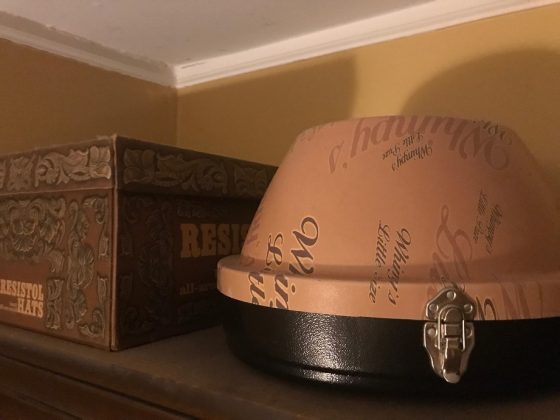 ---
My Nikon D3100 is always nice to have by my side. You see so much interesting stuff on the road and often find yourself in the strangest of places. Its also a great way to kill time and have a moment to yourself. I like to keep a small bag with a notepad to write in and a book to read. Right now I'm reading Mr. Tambourine Man, the story of Gene Clark. — Jesse Aycock
My Fred Kelly thumb picks are essential for both lap steel and guitar. It's been part of the way I play for so long that it's almost become like jewelry. — Jesse Aycock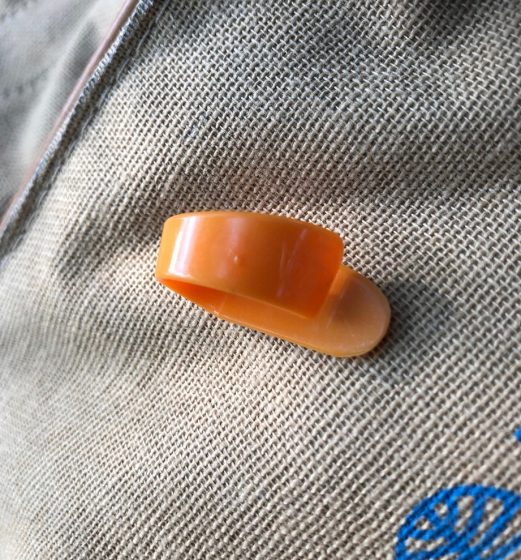 ---
TOUR DATES
Sept. 26: Dallas, Texas (The Kessler Theater)
Sept. 27: Austin, Texas (04 Center)
Sept. 28: Fort Worth, Texas (The Post at River East)*
Oct. 18: Tulsa, Oklahoma (Soul City)
Oct. 21: Little Rock, Arkansas (White Water Tavern)
Oct. 23: Decatur, Georgia (Eddie's Attic)
Oct. 25: Asheville, North Carolina (Isis Music Hall)
Oct. 26: Nashville, Tennessee (The 5 Spot)
Oct. 27: Memphis, Tennessee (The Green Room)
*John Fullbright is not on this show.
Photo of Tulsa Revue lineup: Greg Bollinger
(L-R): Jacob Tovar, John Fullbright, Paul Benjamin, Jesse Aycock