There's something about looking back at an old photograph — especially a candid one, a moment you didn't ever know would be dug up and reflected upon some-odd years later — that makes you look at the present differently. Sometimes you recognize long-ingrained mannerisms that still pop up. Other times, you exhale with relief at the fact you've kicked a regrettable habit, letting out a smirk or a quick pang of embarrassment at the passing trends you rocked for the cameras or the half-smiles you favored to hide your braces. It's a pretty personal thing, to take a piece of your life preserved in print and trace the way it led you to where you are now. Gillian Welch's latest release, Boots No. 1: The Official Revival Bootleg, is the musical incarnation of that kind of endearing deep-dive into the past.
"I hear me before I really sound how I sing," says Welch of the 21-song release, which is comprised of early demos and unreleased recordings from the time period leading up to her breakout debut, Revival, in 1996. "My voice is in there, but it's just not quite as focused, and there aren't as many miles on me. Dave [Rawlings] and I often talk about being able to hear the miles on a singer. There's just no substitute for the years and the hours and all of the gigs — literally, all the miles."
For an artist like Welch, whose careful interpretation of bluegrass and gospel music effectively laid the groundwork for today's thriving Americana scene, rewinding the mileage is all the more rewarding. A 1993 living room tape of "Orphan Girl," for example, reveals a lighter, higher vocal than the one fans came to know three years later. (It's a thrill, too, to realize that Emmylou Harris likely decided to record the number based on this very tape.)
"[These sessions] were some of the first times I was ever recorded, and you can hear my influences," Welch says. This act of retracing early work is one she's enjoyed as a fan of other artists, too. "I think it's interesting to hear where they started and what they changed. One of the most fascinating things, when you hear really early recordings of singers who you know so well, is that you hear them before they've really become themselves."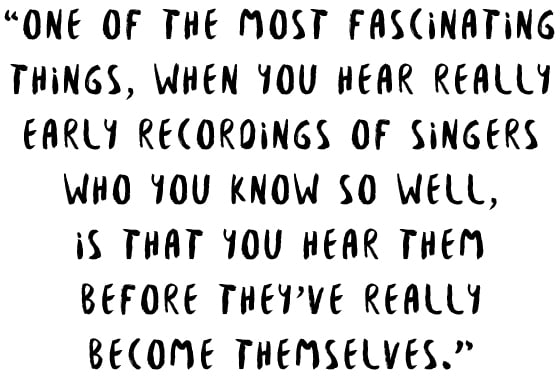 In addition to the novelty of hearing a greener Gillian on the more popular songs from her catalog, Boots No. 1 also boasts songs like "Wichita," which appeared on set lists and a live DVD but never made a proper album, and "Dry Town," which was written by Welch but recorded by Miranda Lambert and Nitty Gritty Dirt Band.
"I guess we just didn't feel like they fit in. I don't think we had any agenda, didn't have anything against these songs. We're really album-oriented artists," says Welch. "This was a great way to have them come out in to the world, because they really make sense in context with Revival."
The sessions for Revival began in the Summer of 1995 in Los Angeles, bounced down to Nashville in the Fall, and wrapped up back in L.A. at the end of the year. These recordings formed the basis for the archival project — after all, the fact that these forgotten sessions were mixed live was an unusual luxury.
"This is very rare now, and was fairly uncommon in the mid-'90s," notes Welch. "This would have been how people were making records in the '60s and before. But it was great for this project because it meant that we actually had mixes of takes that never got used, alternate takes. People these days aren't often in that situation."
Welch had lived in Nashville for about three years when the recordings featured on Boots No. 1 went to tape, mostly performing as a duo with partner Rawlings in small clubs and on writers' rounds while finding a voice as a songwriter. "We were playing as much as we could," she says, though the out-of-town gigs were only beginning to roll in.
"I had moved to town with two songs," she says. "By the time we were going in to make Revival, I was going into the session with something like 35 songs. It had been, for me, an incredibly productive couple of years."
Specifically, she cites a songwriting competition at North Carolina's Merle Watson Memorial Festival as the catalyst for better gigs and more credibility as a writer, and the community she found there continued to push her forward.
"After that, people like Peter Rowan, and Tim and Molly O'Brien, and the Nashville Bluegrass Band, all these people suddenly knew who we were and started asking us to open for them. The bluegrass world was really the first place where we got acceptance. That was our home," she says. "Actually, the night that I met T Bone [Burnett], we were opening for Peter Rowan at the Station Inn in Nashville."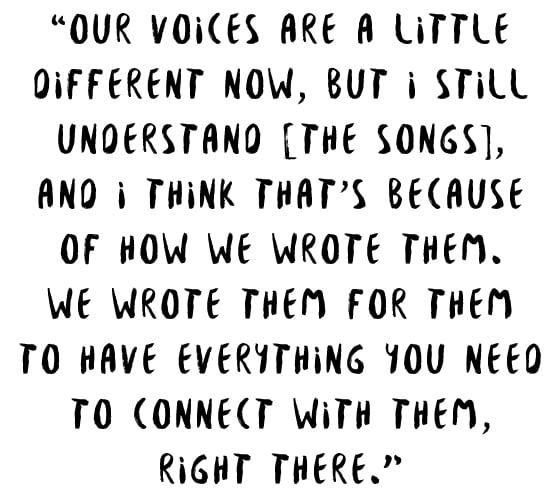 Burnett was the perfect fit for Welch and Rawlings in the studio, but if the final product he helped to sculpt on Revival sounds like a departure from what listeners hear on Boots No. 1, it's not because the veteran producer was out to change their sound.
"Dave and I knew what we liked," says Welch. "We really did, going into it; but even so, it's hard when you're that young and you've never done any recordings to just go in there and do it and feel confidence. He gave us that strength — not even to mention the fact that he knew his way around record-making like crazy. Nothing got put on that record that Dave, T Bone, and myself weren't happy with."
That attention to detail is as evident today as it was in 1996 and, although each of the songs on Boots No. 1 is its own glimpse into Welch's roots, each half of the double album stands as its own: a Revival for parallel universes.
"Dave felt very strongly that whatever we made should be playable like a record, not feel like a library project. I felt very strongly the same way," she says.
These recordings may have been cast aside as the songs themselves evolved into live anthems and borrowed cuts. But to hear them emerge unchanged as puzzle pieces that fit together in such a meticulously curated collection as Boots No. 1 is a compelling message for any artist or maker: that even the less-polished parts of the past can be a vital part of the future.
"I hear a starting place to where we ended up going, and hopefully that's interesting to people. I know, as a listener, it's interesting to me," she says. "Obviously we play [the songs] a little differently, and our voices are a little different now, but I still understand them, and I think that's because of how we wrote them. We wrote them for them to have everything you need to connect with them, right there."
---
Lede illustration by Cat Ferraz.