For bluegrass fans in Southern California, Huck Finn Jubilee has been a destination for more than 40 years.  After a two-year hiatus, the long-celebrated family event returns to Ontario, California, on Oct. 5-7. This year's lineup features headliners such as the Infamous Stringdusters, Yonder Mountain String Band, and The Lone Bellow, and BGS will be on site all weekend to present the BGS House Party jam after the main stage sets wrap up…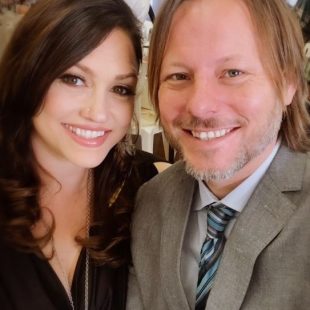 Leading up to next weekend, the festival's new owners, Roger and Nikki Malinowski, chatted with The Bluegrass Situation.
Don't miss our special video sessions highlighting some of the acts you'll see on the lineup below!
Fans can discover music in so many ways now. What is it about a music festival that is special?
The wonderful thing about music festivals is that they're shared experiences. They bring people together. Those moments when the audience sings together with the artist, and each other, or when you literally feel the music move you – times like those can't be beat. Music festivals create communities where neighbors can meet, families reunite and spend time together, where we can get away from it all for just a little while.
What have you learned about the process of booking festivals that has really surprised you?
We've been surprised by the amount of love and support from the Huck Finn audience. The festival has a 40-year-plus history, yet it almost ceased to exist. I remember when we made the announcement on Facebook that Huck was back, the messages of gratitude were overwhelming. We've also found that putting on a festival of this size is a significant amount of work. The time, energy and effort behind pulling off an event of this size is enormous. The support and love from the bluegrass community and fans of Huck Finn continues to motivate us to create the best experience we possibly can.
When you are selecting artists, do you have a certain audience in mind? In other words, is there a common thread that runs through your lineup and/or your ticket holders?
Absolutely. We want to take our audience on a musical journey. It is important that we honor the traditions of bluegrass music while ensuring that we give space for the evolution of the music. Our hope is that our younger audience gets exposure to the roots of bluegrass and appreciates the amazing musicianship, harmonies and tradition of the genre. We also hope that the entire audience will enjoy how the music itself is progressing, exploring the unique textures and sounds of acoustic instrumentation in more modern takes on the style.
For someone who has never been to Ontario, California, and the area, how would you describe it to them?
Ontario is essentially a suburb of Los Angeles. It has all the amenities one might want in traveling to a new place: great places to eat, drink, shop and stay. It has a small airport and a great number of hotels in the area. The park where Huck Finn is held is a little oasis tucked away within the city. It is absolutely beautiful with two stocked lakes for fishing, a zero-depth splash play area, a sizable playground for kids, and plenty of quiet shaded areas to relax and unwind. There is ample parking, great spots for tent camping and expansive area for RVs. It's easy to get to, yet far from the busyness of LA. Ontario provides all the conveniences for anyone looking to spend a single day or the whole weekend with us.
People get hungry! How did you choose the vendors for Huck Finn?
The word that has driven all of our decisions this year has been 'balance.' We want to accommodate for all tastes, simple and more refined. We wanted to provide the types of foods you might expect at a festival, but also provide some more elevated offerings as well.
What do you hope that attendees will take away from the Huck Finn experience?
We hope to forge connections, ultimately. Connections to the music and the artists performing. Connections to each other, and to their families, neighbors and friends. We hope that people come with an open mind, enjoy a great lineup of music that spans the bluegrass genre, and get to put the stresses and worries that they might have behind them. I hope that they smile at each other and meet new people during the show, eat great food, spend undistracted time with their loved ones and make it something that they will want to bring their friends and family to for years to come.
You can still purchase tickets to HUCK FINN JUBILEE here.