As soon as I get Molly Tuttle and James Elkington on the phone, the conversation immediately turns to who is the better guitar player. There's no showboating or bragging. On the contrary, each insists the other is much more accomplished, much more refined in their technique. "I hadn't actually heard much of your music until a couple of days ago," Elkington admits, "but I have to say that you are the far superior guitar player."
"No way!" Tuttle insists. "I love your guitar playing."
Their mutual demurrals stem partly from modesty, but also from the fact that both Tuttle and Elkington practice such different folk traditions that there's very little overlap in their playing styles. A bluegrass picker who grew up in California and made her stage debut at 11 years old, Tuttle attended the prestigious Berklee School of Music in Boston and formed the Good-Bye Girls. On her solo debut, an EP titled Rise, her playing is rhythmically complex, technically precise, and remarkably fleet, as though there are two sets of hands running up and down the frets, yet the guitar remains secondary to her evocative songwriting.
Elkington, who originally hails from a small village outside of London but currently lives in Chicago, is a self-taught guitarist with a background in indie rock, most notably with the Zincs, the Horse's Ha (featuring members of Eleventh Dream Day and Freakwater), and Wilco. However, his new solo debut, Wintres Woma, leans more toward folk music — specifically, the British folk revival of the 1960s, when players like Davey Graham, Bert Jansch, and Richard Thompson were melding early music, rural folk, jazz, and rock.
Their albums couldn't sound more different, despite the shared combination of voice and guitar, yet both bluegrass and folk music value technique in service of interpretation; more important than the fluidity of notes or the deftness of picking is how the artist updates, refines, and furthers the musical ideas of the past.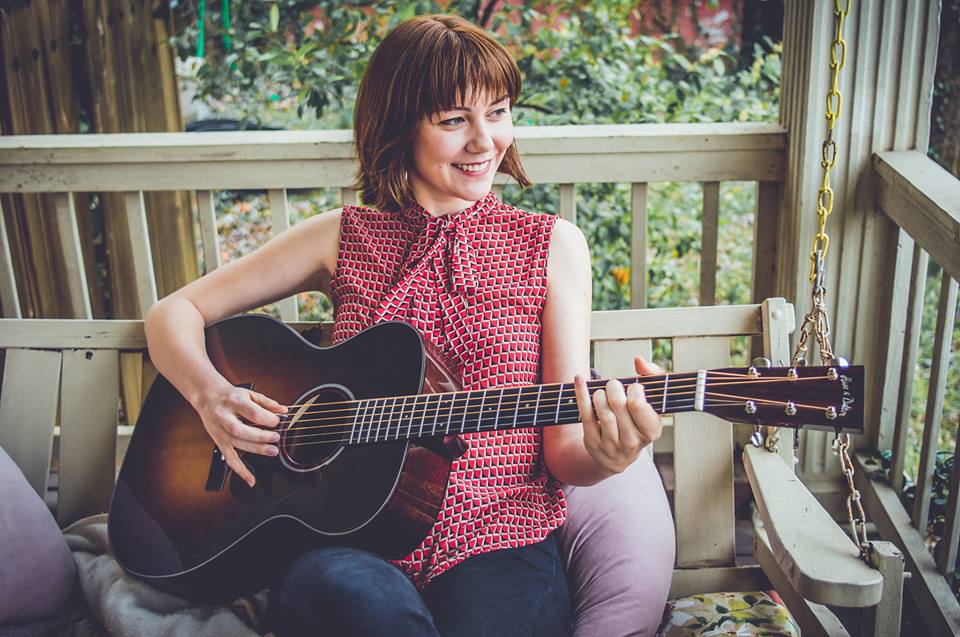 One of the reasons I wanted to get you two on the phone is because I'm fascinated by the very different strains of folk music that you represent. Both of your albums strike me as using something — bluegrass or British folk revival — as a jumping-off point for something very different, very current, and very personal.
James Elkington: I didn't really grow up in much of a folk tradition, outside of the fact that we sang those songs at school and they always seemed to be around. It seems like it's probably part of my DNA. When I started writing my own songs, which was comparatively late, other people told me that I sounded like that. I didn't really know that it was in there, and it's one of those things that I've subsequently found I have quite a deep connection to. But that's why I don't perform an awful lot of traditional music, although subsequently I have gone back and arranged those tunes just because I love playing them. Now it's part of what I do. That's where I'm coming from.
Molly Tuttle: I grew up listening to a lot of bluegrass. My dad is a bluegrass music teacher who teaches all the bluegrass instruments, so I always heard him playing traditional songs. They seeped into my brain, I think, so that when I started playing, I was learning all these bluegrass songs and old traditionals. That was my background and, as I got older, I started listening to other genres and styles. I started writing songs and still had the bluegrass form in my head, so it was definitely a starting point for me.
JE: You know, funny thing that I've found actually … I find that somehow the physicality of playing folk music demands a certain technical ability. It feels good to play, as well as sounding good, and when I started writing my own songs, I wanted that to factor in somehow. In some ways, it adds not a limitation exactly, but something like that. It sets up a nice boundary to work within, if you use those traditional forms as a jumping-off point.
MT: It does make it accessible for other people to learn the songs and join in, too.
JE: And to actually know where you're coming from.
What other music informs what you do?
MT: A lot of singer/songwriters, actually. I listened to a lot of Bob Dylan, when I was starting to write songs. Before that, I had heard a lot of bluegrass songs and felt limited by that. But when I heard Dylan, lyrically and musically, he was just breaking so many boundaries and that opened up my songwriting a little bit. I was just really inspired by that. Joni Mitchell and Gillian Welch are big heroes of mine, too, and Dave Rawlings, who plays with Gillian Welch.
JE: He always plays the right thing at the right time. The way he thinks of arrangements is …
MT: Yeah, he's doing a counter-melody sometimes, just always putting the perfect piece in. What about you? I'm interested to hear about where your playing style comes from.
JE: I started playing guitar when I was about 10. There are vaguely musical people in my family, but no one who really plays anything. And the guitar was something that was just for me — something I could do privately, sort of like my own private little island to go and visit. And when I started out, I was just really into chords. This was in England in the 1980s. I don't know if you can have any conception of what that was like, but it was a lot of really jangly guitar bands. It was like this Renaissance of underground bands, like the Smiths and the Cure. When I was learning the guitar, I was really into those groups — particularly Johnny Marr, who was the Smiths' guitar player.
MT: He's one of my favorites.
JE: That's great to hear, because he's like really the last great British guitar hero. His guitar playing on those records is amazing. The strange thing about it is that I found out subsequently that a lot of what he does, in terms of using other tunings and his approach to finger-style guitar, is really from people like Bert Jansch, Martin Carthy, and Joni Mitchell — all this stuff that I didn't grow up listening to, but somehow it filtered through him in a way.
MT: I listened to the Smiths so much in high school. I was obsessed with Morrissey's lyrics, and then the guitar playing was a second thing that I got really into, but I've never tried to learn any of his parts to figure out what he was doing.
JE: When I was a kid, I thought that's really how you had to play the guitar. What changed me was that, when I was in my late teens, I started working in a music store, and there was a guy there who was really into bluegrass. He wanted me to come and play tunes with him, and for some reason, I had no interest in playing the guitar in that setting. But I had this strange attraction to the five-string banjo. I never got very good at it, but I learned the basic rules. Then, when I'd been doing it long enough to realize that I couldn't play it well, I just applied all of that to the guitar, and that was the start of me doing finger-style stuff.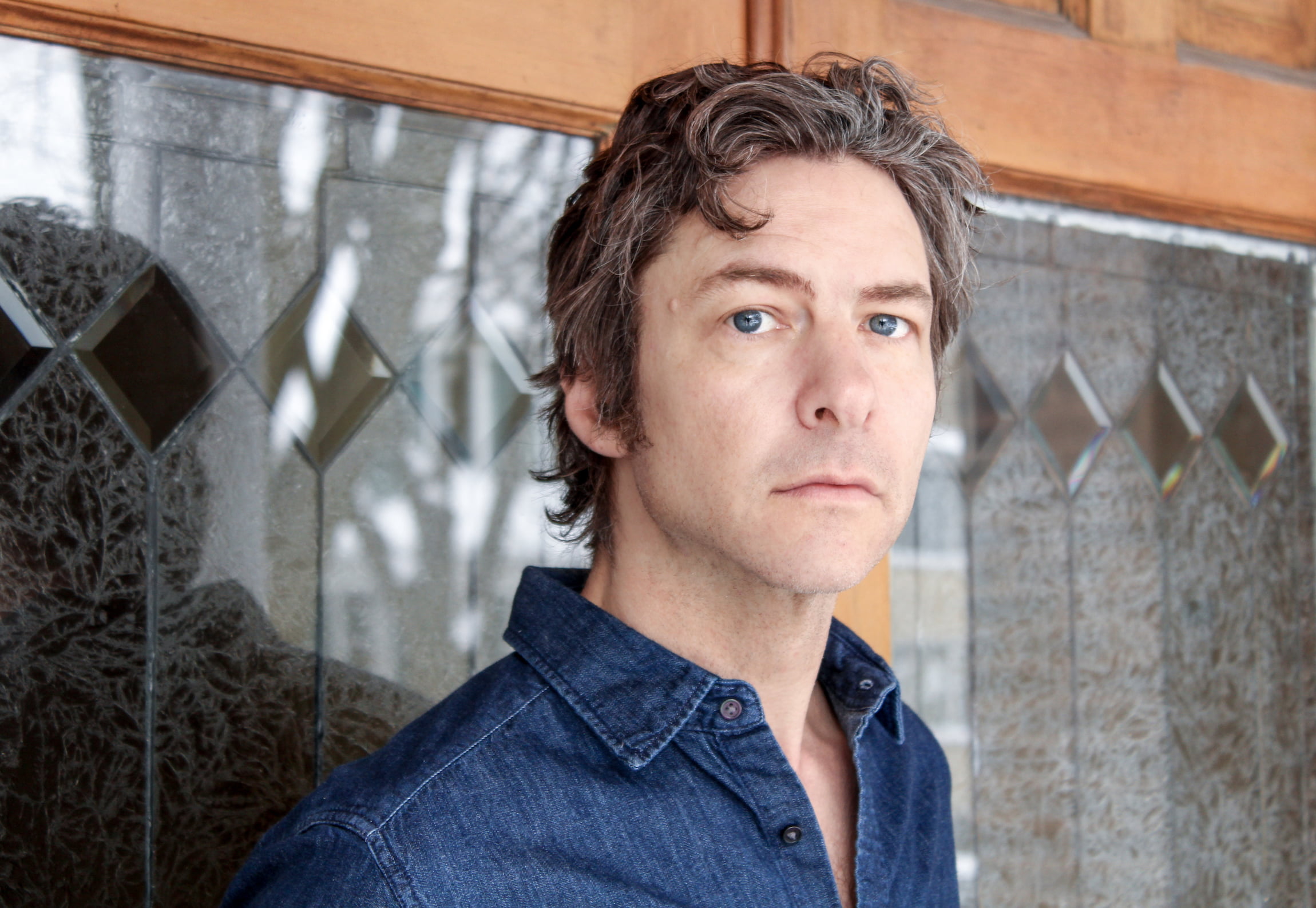 MT: I play three-finger banjo, so when I play finger-style guitar, I feel like I'm using some banjo stuff, as well.
JE: So you play banjo and guitar? Do you play anything else? Any fiddle or anything like that?
MT: I've tried to play fiddle, but I can't get the hang of it. I play a little bit of mandolin, but not very well. I saw that you play a lot of different instruments.
JE: To a medium-low standard, I would say. I started out playing drums, which I loved. The drums are my favorite instrument, but I didn't ever seem to get any better at it. For some reason, guitar is somehow easier for me to play. I do play some other things, but it's not to the point where I could actually say, "I've really got this down." I think I have a really short attention span, is what it is. I tend to move around a lot.
But you played most of the instruments on your album, right?
JE: Yes, but the arrangements are pretty sparse. My friend Nick Macri plays all the upright bass on it. I've been playing on and off with him for a long time. And I have some string players who are part of the jazz and new music scene here in Chicago. But mostly it was just me. It's some fairly simple stuff. I'm mostly self-taught on most instruments. I really took the slow way round. I learned mainly just from trying to play along with the record. Molly, I saw some footage of your band playing, and they all seem equally amazing. Where did you meet those people? Do you always play with the same people?
MT: It's a little bit of a rotating cast. For the most part, I've been playing with Wes Corbett, who's a banjo player I met in Boston when I was studying at Berklee College of Music. He was teaching there, and we started playing together after I graduated. Right now, I'm on the road with Joe Walsh, who's also currently teaching at Berklee. He's an amazing mandolin player and singer. And then Hasee Ciaccio is playing bass with me right now for the summer and fall, and she's a great upright bass player who lives in Nashville. We're actually neighbors. What made you gravitate toward Chicago?
JE: It was a few different things. When I was in my later teens and early 20s, all my favorite music was coming out of Chicago — the underground and experimental rock stuff. I had a chance to come and visit here with friends, and I found that it was almost exactly what I wanted it to be. I'm sure, when you moved to Nashville, it was because you wanted to be around that music and be part of that community. I felt exactly the same thing with Chicago. I felt immediately at home here, like this was the place where I wanted to be. It actually all worked out, too. I really did end up playing music with people whose records I had. It's really a "Hey, let's all pull together and make something" type of place. I lived in London before, and I never really felt like that there.
MT: That's how I feel about Nashville.
JE: Did you make your record in Nashville?
MT: I did. It's my first solo release, so it's all original stuff that I've been working on for years. I did it in Nashville with producer Kai Welch. It has some of my favorite musicians on it. It was great to finally make something of my own, because I've done stuff with other bands before but never released anything under my own name.
JE: That's something I wanted to ask you: Have you played in other people's bands a lot? Have you ever been just a guitar player in someone's band?
MT: A little bit, with different bluegrass people. When I was living on the East Coast, I used to play a little bit with this banjo player Tony Trischka, who is like a great …
JE: Oh my God! Really?
MT: You know him?
JE: Let's briefly go back to 1989 here. When I thought I was going to be this banjo ripper, Tony Trischka wrote THE best books. This friend of mine was really into that resurgence of bluegrass that Rounder Records were putting out — Tony Rice, Hot Rize. He would give me all these records — Béla Fleck records, stuff like that — and Tony Trischka was one of two people who had written sensible, up-to-date books on how to approach the five-string banjo. So you used to play with him?
MT: I did a few tours with him. I always have a lot of fun playing in someone else's band and being more of a sideperson. I find that a really fun role. And I have another band called the Good-Bye Girls that I play with. It's all people I met when I was in Boston. We do a couple of tours a year, but that feels more like less of a lead role to me. I like stepping into different roles and not always doing stuff where I'm the lead.
JE: I've found exactly the same thing. I've found that actually being able to play in different bands and have the focus be different each time means I never need to take a vacation from it, because it's different enough each time. If I was just a singer, I think I would need to take a break from time to time. But I never really feel like that, and I think it's because I have enough plate-spinning that I'm always mixing it up. I can tell from the way that you play that you have a deep knowledge of the bluegrass songbook, that when people call tunes, you can just play them — which is not something that I can do. I can't even play my own songs sometimes when someone asks me to do that. That's always something I admire in other people.
MT: Oh, thanks. It's a really nice tradition, because once you have learned enough bluegrass songs, you can make it through most of the standards, even if you don't know them. A lot of the songs have similarities, and you can jump in, which makes it fun. Even people who are new to the genre can jump into jams and find their way through songs they don't know very well.
JE: I stopped listening to bluegrass for a while, but then, a few years ago, a friend of mine who has a band called Freakwater was doing a tour to celebrate an album that came out 20 years ago [Old Paint]. This album had a lot of dobro on it, and they wanted me to play dobro. I play a little bit of lap steel, but I've never really played dobro before. So I bought a cheap dobro and really got into it! It totally took over for about a year. That's all I was doing. But now I don't get asked to play it very much. I played it a little bit on my own record and I'm planning on playing it more, but I think you actually have throw yourself more into the bluegrass community.
MT: Was it a steep learning curve for you, or did you find it similar to lap steel?
JE: It was not too bad. I could already play some lap steel, and I've played bottleneck slide, so I had a little bit of understanding. But I had to watch a lot of Jerry Douglas YouTubes! You don't even think some of that stuff is possible unless you actually see and hear and do it.
MT: Is this your first solo album?
MT: Whenever I feel lost, sometimes I'll try a different tuning, and that's where I can always find the coolest stuff that I wouldn't have thought of.
JE: I think my control issues have previously stopped me from doing much with other tunings. Because I like to know where I am all the time. But this was something that I just wholeheartedly went for, without being able to fall back into those regular shapes and patterns that you start getting into if you play a lot. Did you do anything like that on your record?
MT: I have one song that's in a different tuning — it's not in DADGAD, but I think the tuning is DGDGCD?
JE: This is going to be way too nerdy for publication, probably, but it's not very different in a way because you get that pair, that pair that are one note apart, it's like DADGAD but moved up one string. That's the next on my list.
MT: You can play around with it. I love it because you can make it sound major key or minor. It's got much more of a question mark hanging over it than standard tuning.
So you had a period of not writing many songs before this album came about?
JE: Yes. I took a long break from it, which I enjoyed. It was fun just to be playing in other people's bands — just show up with my guitar and plug in and play and then go home, and not have to worry about it. But I always want to go and do whatever the things is that I'm not doing. That's what happened. I wasn't putting myself under any pressure and I really wasn't intending for these songs to be heard by anyone. It wasn't really something that I needed to do, and I think it worked better for me to write without imagining that there's any audience for it.
MT: I find that I get writer's block when I'm thinking about how other people will react to the song, when I'm writing it for people to hear. That's when I become self-conscious and I have a harder time. I try to get into that headspace when I'm writing because I find that I feel freer and come up with better ideas when I'm not as concerned about other people hearing it. But it's hard to find a balance sometimes.
JE: It's quite hindering to creativity sometimes to have to quantify something you do by how it's going to be received. But it's also taken me a really long time to appreciate that the audience is such a big component of it. It's somehow not even really completed until someone else has heard it.
---
Molly Tuttle photo by Kaitlyn Raitz. James Elkington photo by Tim Harris.
</p