For this month's In Memoriam, we're going to honor the Americana musicians who have passed this year. Americana is a broad term — part of what makes it so great is its diversity. The communities are often based on regions instead of genre, which adds to its breadth and scope. In no way is this article meant to be all encompassing. Inevitably, deserving people will be excluded. Consider this a communal effort. We want to know who you will miss — no matter how big or small, whether they were a local stalwart or a national treasure. Follow our Spotify playlist and add your own commemorations. Together, we can celebrate the lives of all the deserved musicians that have passed this year.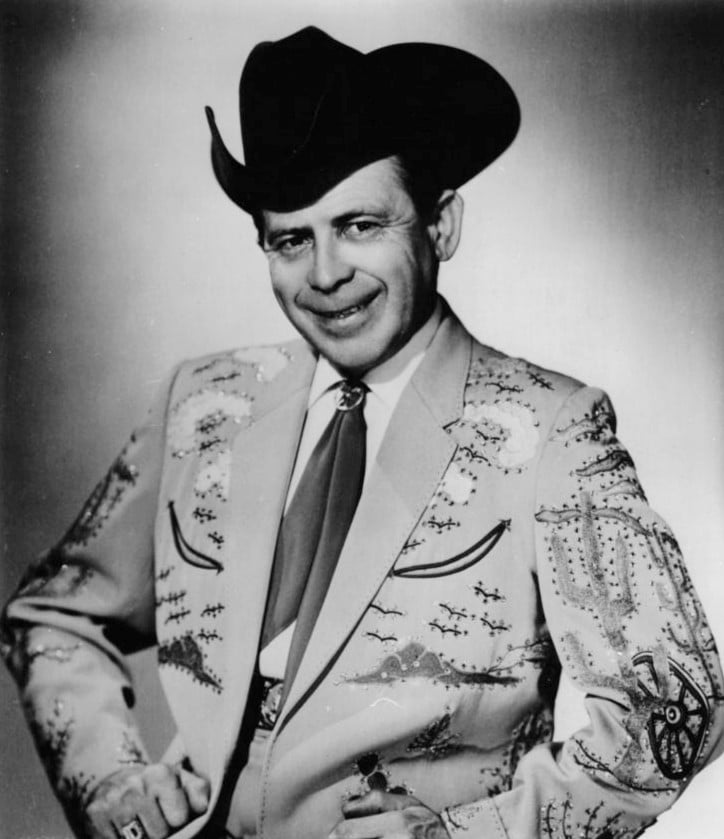 Little Jimmy Dickens in 1971. Photo credit: Public Domain.
Country
It's been a tough year for country music as some legendary folks have died. Little Jimmy Dickens passed on January 2. He was 94 years old, and best known for a long career on the Grand Ole Opry. We also lost Johnny Gimble on May 9 at 88 years old. Gimble is remembered for fiddling with Bob Wills. His work is one of the hallmarks of Western Swing, and a defining feature of the Texas Playboys' sound. On June 11, Jim Ed Brown passed. Though he'd been out of the spotlight for decades, Brown had a string of hits beginning in the late '60s up until the early '80s. Today, he is perhaps best known as the DJ responsible for the popular radio show Country Music Greats Radio Minute. We lost Buddy Emmons on July 21. He was one the of the greatest steel guitar players that ever lived. Emmons played with everyone from Little Jimmy Dickens to Ray Price, Ernest Tubbs, andGeorge Jones. Lynn Anderson followed on July 30. Anderson was 67 years old. She is best known as a 1970s country-singing siren and was a regular on The Lawrence Welk Show. Her contemporary style and crossover appeal made her one of the biggest musicians of her day. Tommy Overstreet passed on November 2 at 78. In his time, he placed 23 songs in the Billboard Top 40.
Blues
B.B. King's death devastated the blues scene. He was a living legend and an ambassador for not only the blues, but also the United States. His absence will be felt for decades and his importance cannot be overstated. North Mississippi bluesman Robert Belfour passed on February 24 at 74 years old. Belfour introduced a lot of folks to North Mississippi blues. His live performances were mesmerizing, opening eyes to the infinite possibilities inherent in the blues. We lost Captain Luke on May 12. His lounge inflected blues were unique and singular.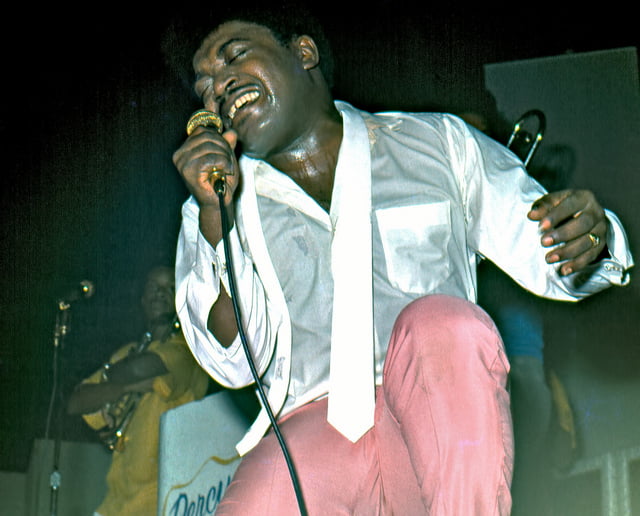 Percy Sledge in 1974. Photo credit: gtpugh via Foter.com / CC BY-SA.
R&B/Soul
The soul community lost some greats, as well. Ben E. King, the legendary voice that fronted the Drifters, had a long and illustrious career, but will forever be remembered as the voice and co-writer of the timeless masterpiece "Stand By Me." Muscle Shoals' artist Percy Sledge passed on April 14. He is best known for his breakthrough hit "When a Man Loves a Woman." We lost Allen Toussaint on November 10. Toussaint was one of the most successful songwriters and producers to ever come from New Orleans. He left an indelible mark on everyone from the Meteors to the Band.
Folk
The folk world lost some important musicians from its second wave. Ronnie Gilbert, who is best known for her work in the Weavers, passed on June 16. The Weavers were the template for every 1950s folk act that followed — their intricate harmonies and clean-cut image were an instant success. If not for the McCarthy Witch Trials, their hey-day would have surely lasted years, if not decades, longer. Gilbert continued performing and recording as a solo artist, and the Weavers received a Lifetime Achievement Award at the 2006 Grammys. We lost Theodore Bikel on July 21 at 91 years of age. Bikel is best known as Tevye from The Fiddler On The Roof, though he was also the co-founder of the Newport Folk Festival.
Bluegrass
Bluegrass wasn't as hard hit, but we did lose New Grass dobro player Tut Taylor who played on John Hartford's classic album Aero-Plain. In later years, he played extensively with fellow New Grass legend Norman Blake. Taylor was 91 years old. Richard Watson — son of Merle, grandson of Doc — passed, as well, on June 1.
Behind the Curtain
Behind the scenes, we lost two seminal figures. Samuel Charters passed on March 18 who was best known for the book The Country Blues. Charters' books, although often flawed, brought many southern bluesmen back to prominence in the 1960s. We also lost legendary producer Bob Johnston on August 14. He helmed the board for Columbia Records on classic albums from Bob Dylan, Johnny Cash, Leonard Cohen, and Simon & Garfunkel.
Follow our Spotify playlist and add your own commemorations:
---
Lede photo credit: victorcamilo via Foter.com / CC BY-ND.