"I think what would Steve McQueen or Kris Kristofferson wear." — Jack Ingram
We begin our days with a simple task of getting dressed. Within this daily task, we are faced with the decision to either be reactive or proactive, setting the tone for the rest of the day. I know I am definitely guilty of waking up and putting on comfort clothes after a few nights of comfort food or even just being in a bad mood. At what point during that day will I turn my reactive morning into a proactive day? Who knows? Growing up with a mother in the beauty industry, I was often reminded of the importance of being proactive and getting dressed/fixing my hair for the day I want to have.
One thing Jack Ingram and I have in common is our shared belief that what you wear can affect how you feel throughout the day. Looking back on his style throughout the years, Jack has remained consistent in choosing looks that combine classic yet comfortable pieces, topped with confidence. He takes a proactive approach to daily style. When in doubt, he falls back on one of two looks inspired by the classic styles of Steve McQueen and Kris Kristofferson.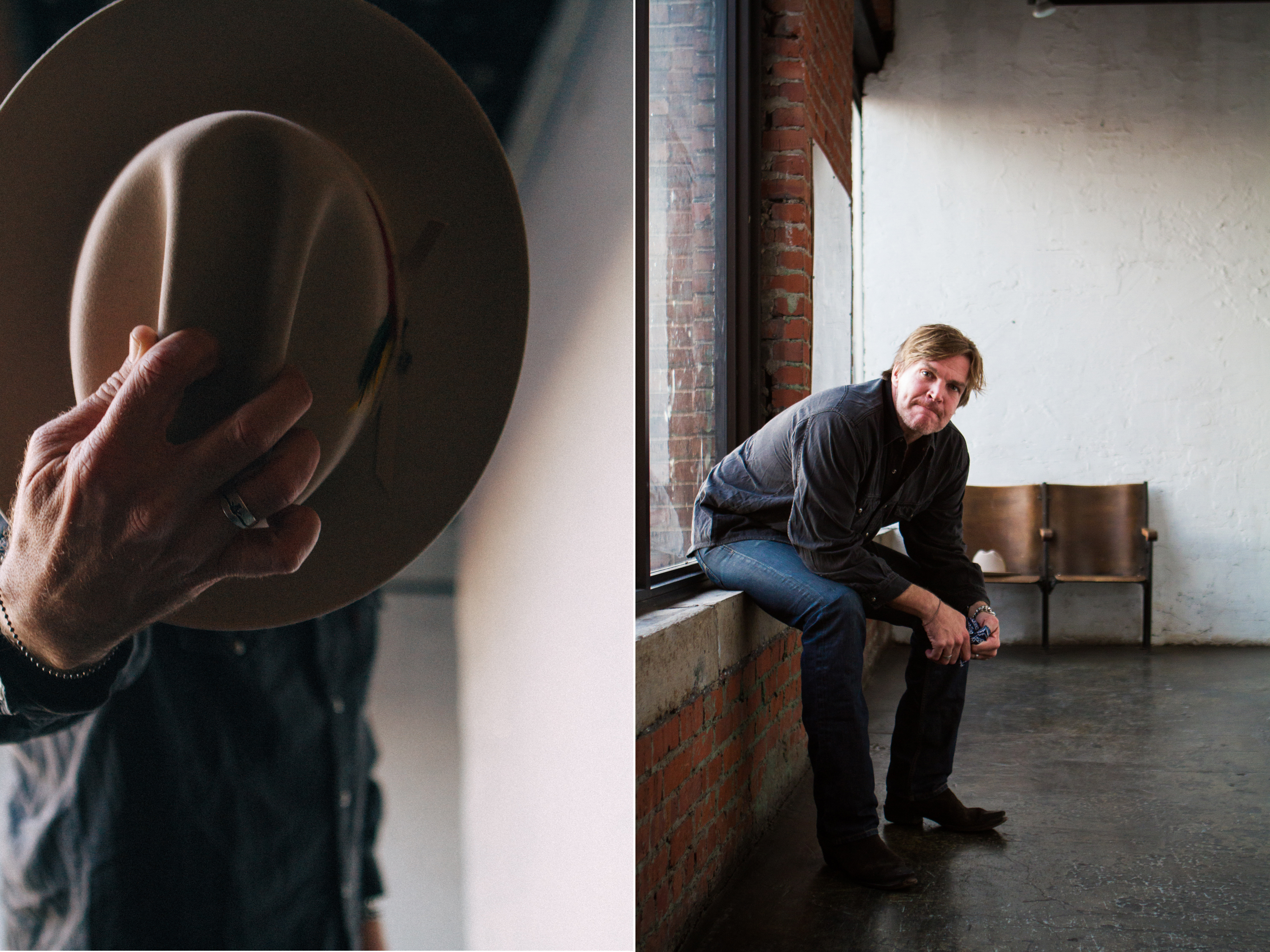 Double Denim
If you've lived in Tennessee or Texas, you are no stranger to the double-denim game. Ingram steals a page from the McQueen handbook, making the double denim his by adding a Texas kick with boots, a hat, and bandana.
Tips for Pulling Off Double Denim
– Vary either the weight or the wash of the denim. Keep in mind that lighter washes draw attention and darker washes have a sliming effect.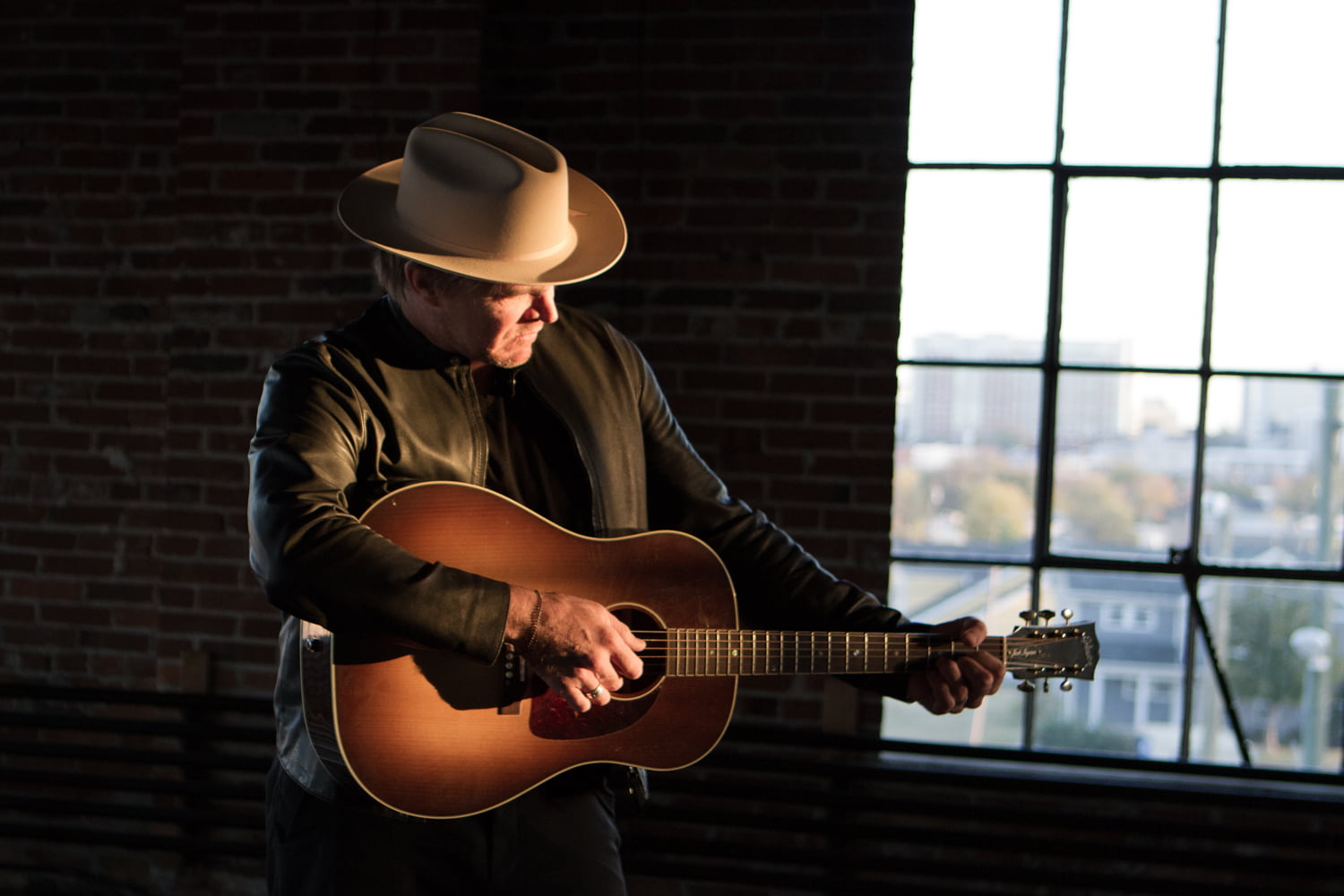 Black Out
I know, I know: It's not shocking to see a musician in all black. If you have spent any time on the road cozied up to your bench buddy in a Ford Econoline, chances are at least half of your closet is an array of black. It takes the pressure off packing when everything goes together because it's the same color. What I do find surprising — and even impressive — is how members of the black-out uniform community each manage to make their monochromatic ensemble uniquely their own. Jack tops off his black-out look with his silver belly Stetson and sleek leather jacket.
Tips for Wearing All Black
– Similar rule to double denim: You'll want to vary the weights, shades, and textures of the black pieces.
– Make sure the fit is right. Since there isn't color or pattern to distract the eye, the cut of the item becomes very important.
– Add bold jewelry or a hat to break up the outfit and avoid being dull.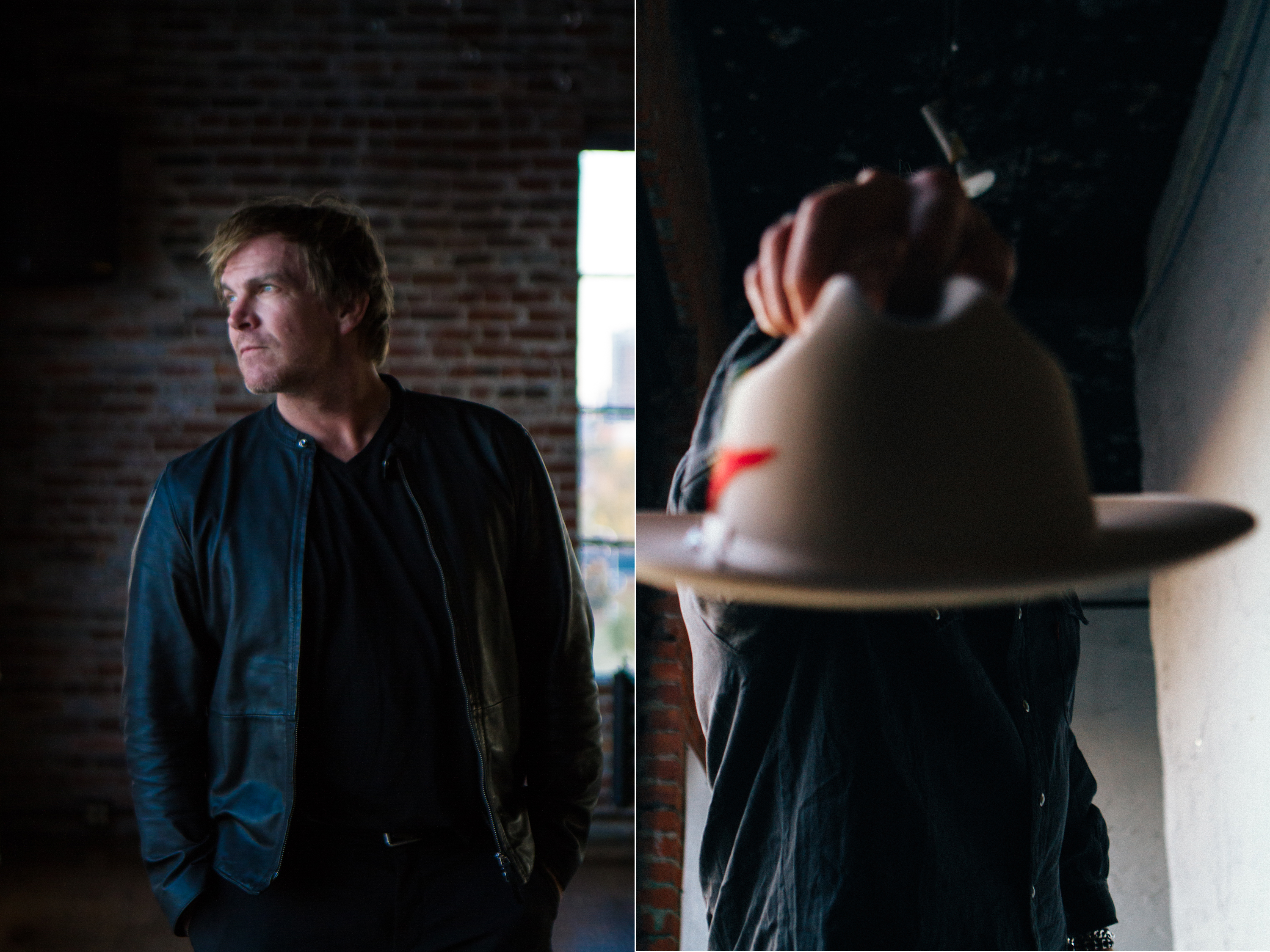 Instead of having reactive style days, have one or two go-to looks in your closet that you know you can rely on any day of the week and feel good about the way you look. Especially for those days that you really just don't feel good or care about appearances. Can't go wrong with a classic, comfortable look. When you are comfortable, the confidence shows, giving you the ultimate nonchalant style vibes. Better believe I'll be taking my own advice post-holiday binge!