On a recent gray summer morning, Jonny P and I met up at 8th Avenue Antiques in Nashville, Tennessee. From the exterior, 8th looks like an excellent antique shop you'd check out for furniture and other home goods — and it is. But it is also a trove of well-preserved vintage clothing. I arrived a little early to get my camera set up inside the shop, keeping one eye on the door. Folks young and old trickled in wearing their sleepy, rainy day duds and then in walked Jonny P. I had never met him before, and he was backlit from the cloudy soft-box-like light outside, but without question, I knew it was him just by his stride and silhouette. He's the only man I've seen in Nashville with a silhouette that sharp. As for the stride, it's one that says style is more than the items you wear.
For those not really hip to Jonny P and all his skills, he was once the "J" in J and HP Clothing that provided both ready-to-wear and custom items ranging from re-purposed vintage to bespoke suiting. With a history of tailoring, suiting, and vintage riding in his back pocket, it's no wonder his stylish ways appear to be effortless.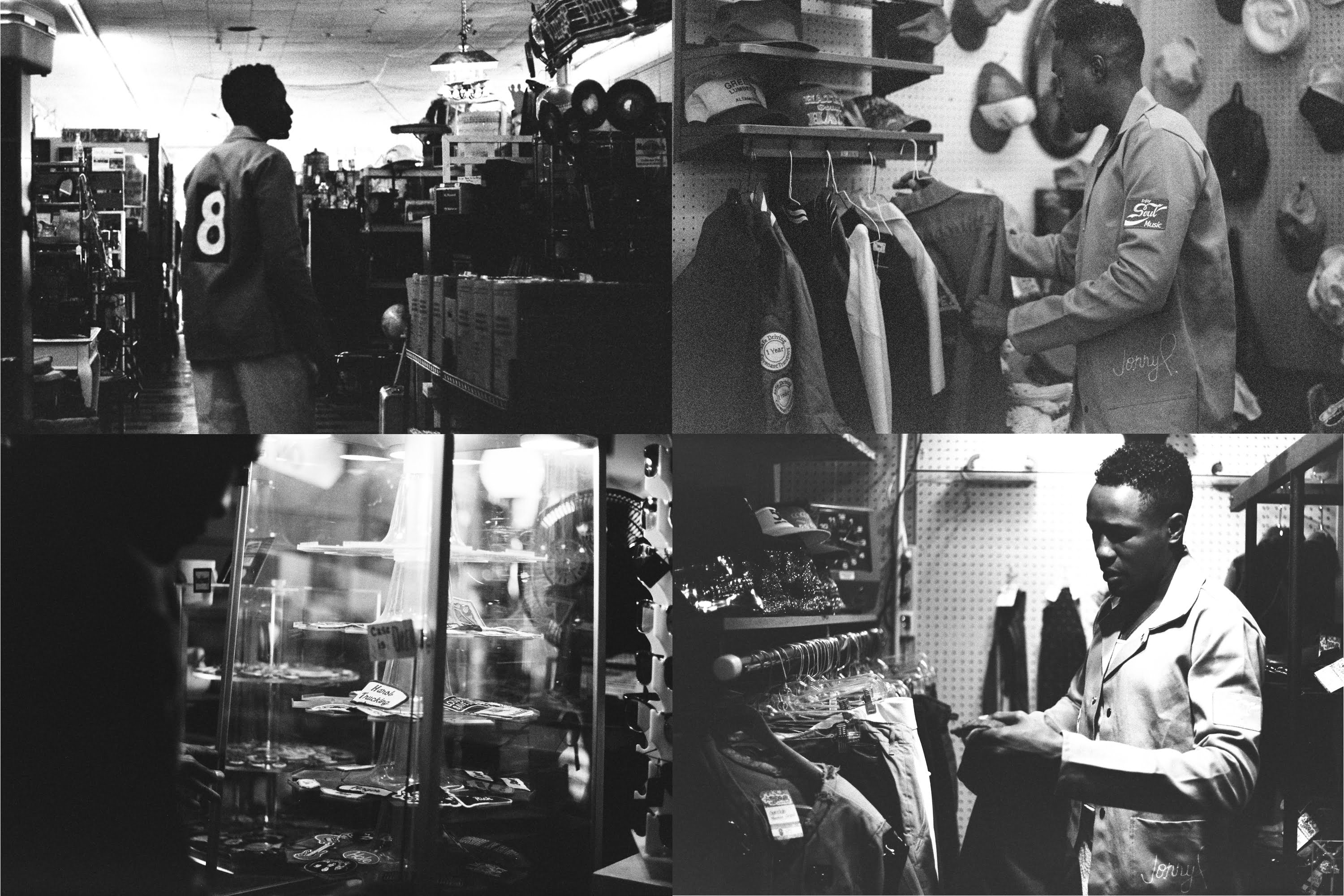 Other than his ability to tailor his wardrobe to his build, something unique to his style is the way he combines textures, styles, and color in non-traditional ways. Pulling inspiration from suited older men and trend-setting skate culture, his outfits almost always combine current staples and fun vintage pieces in a fresh way. He calls his current wave of style funky-urban, tailored vintage, and he wears it well.
In a culture saturated in fast fashion, it makes sense that the person drawn to the art of tailoring would also have a great appreciation for the craftsmanship of past clothing. The quality and vibe created in those old, woven threads have withstood decades, inspired countless designers, and cannot be duplicated. After about a half-hour or so of talking and studying the items Jonny P took interest in, I had questions … How does one know what vintage pieces will hold up? What alterations are possible? What makes a vintage piece a good addition to mix in with a current closet? Since Jonny P is the expert in tailoring and vintage, I trusted him to educate me in what to look for in a lasting vintage piece, especially one that I purchase with the intention of altering.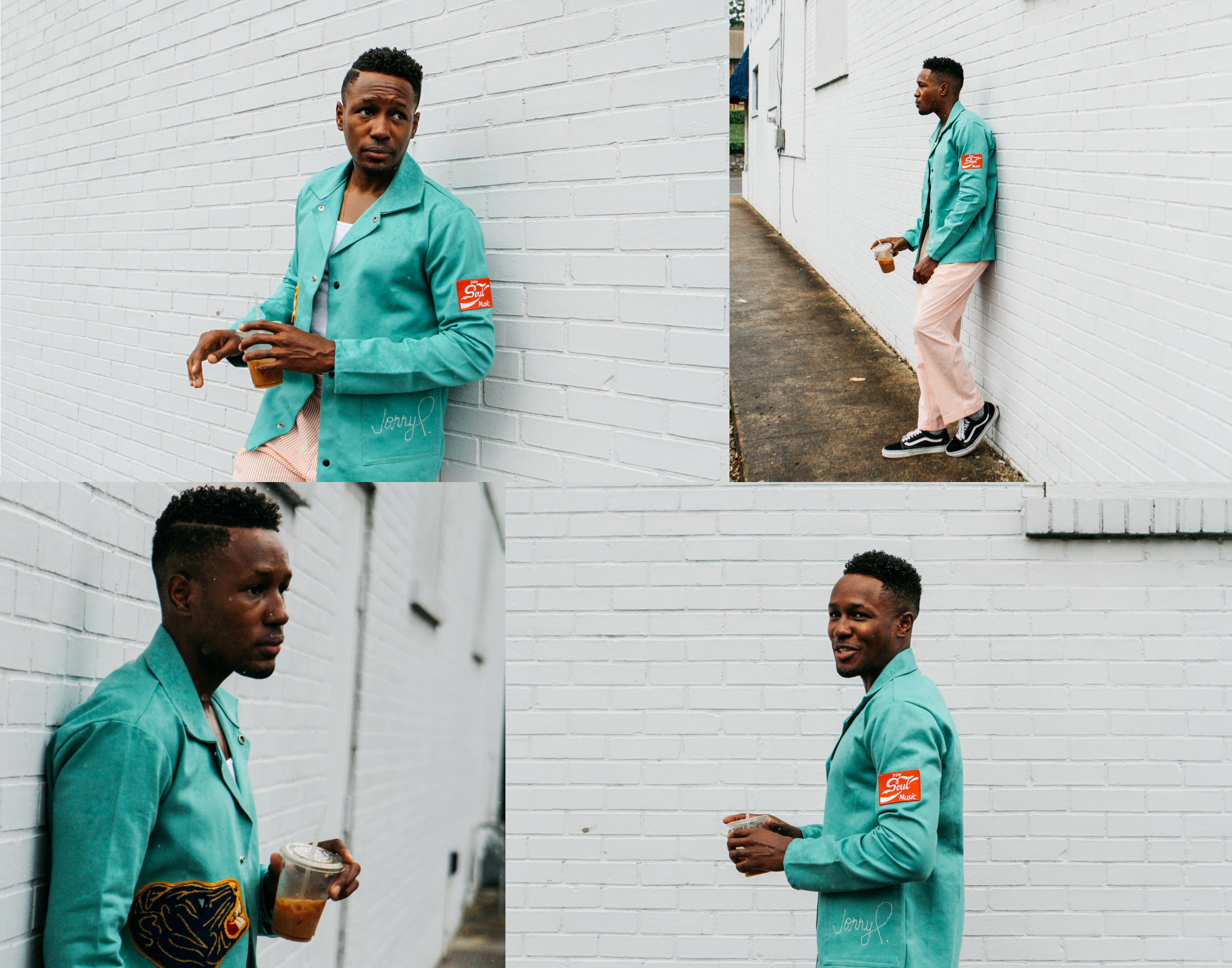 When considering a vintage purchase, Jonny P keeps his selection terms pretty simple. He's on the hunt for uniqueness, quality, and the right price:
Uniqueness: Beautiful silhouettes, colors, patterns, textures, unabashed voice, and vibe are immediate draws. Right now, Jonny P is especially interested in patchwork and collegiate details.
Quality: Making sure the fabric is durable enough for more mileage is important, especially in tension areas such as knees, butt, elbows, and along the seams — strong stitching, attention to detail, seams.
Price: Since the item will most likely need alterations, make sure the original cost is low enough that the additional cost of alterations doesn't surpass the value of the item itself.
When purchasing a piece — new or old — with hopes of alterations, there are two main problem areas to be aware of:
Shoulders: According to Jonny P, the shoulder area is one of the trickiest to alter. When interested in a shirt or jacket, do yourself a favor and make sure the fit in the shoulders is good from the start.
Sleeve length: Sleeves can always be shortened, but if the sleeve is a questionable length, roll it back and check the seam allowance. Make sure there is room to let it out, if necessary.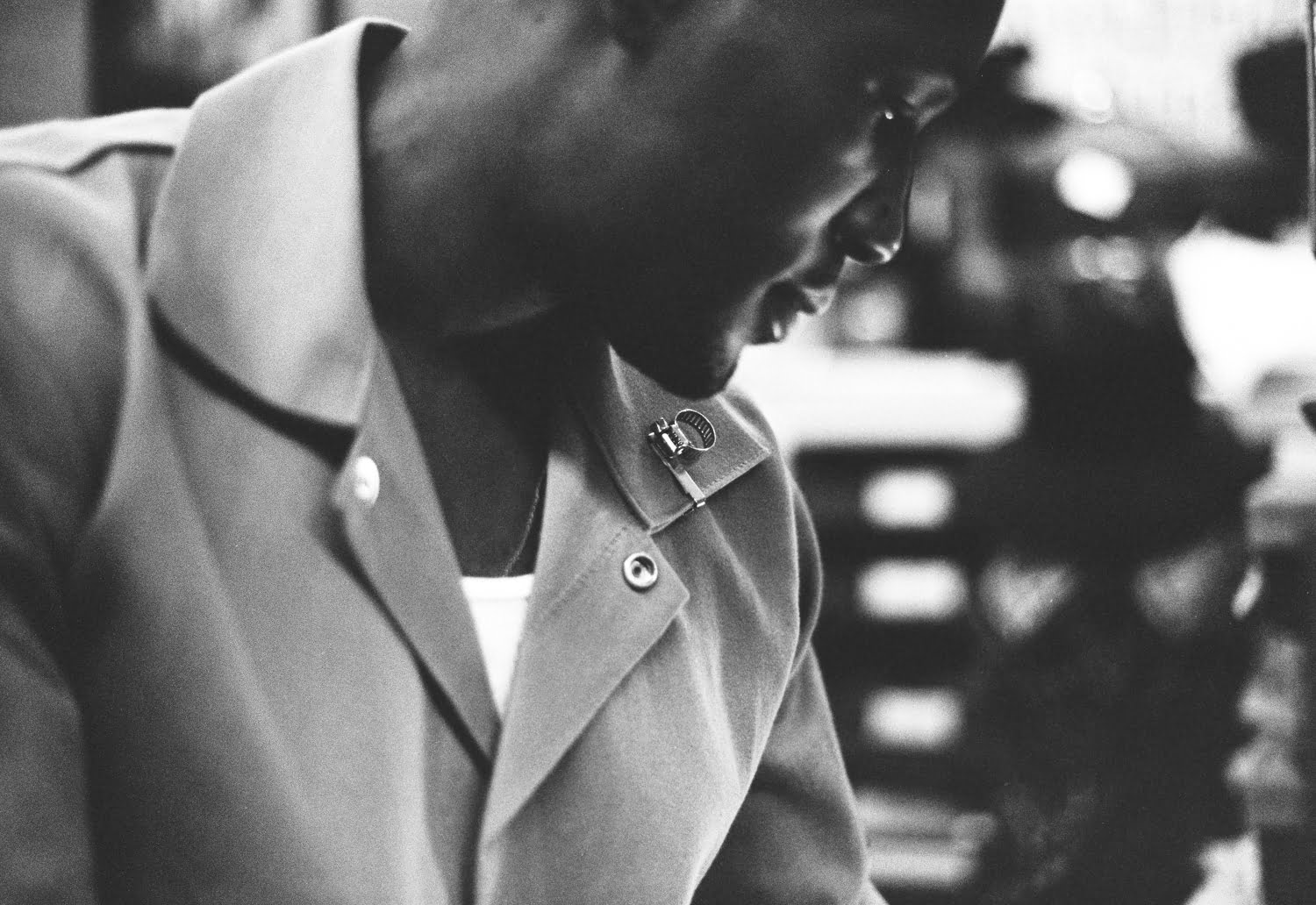 Other than those two areas, most alterations are possible. Jonny P left me with one final bit he believes to be true: Style isn't the items you wear; it's you and how you wear the pieces.
We had a rainy end to our meet up. He got in his candy red '64 Chevy Impala, grabbed his Stetson from the passenger seat, posed for one last shot while the rain picked up and then headed out. As for me, my previously straightened hair was curling up and frizzing. I caught a glimpse of my crazy hair in the reflection of my car window, laughed, and told myself to wear it well.