Just about a year ago, legendary music journalist Holly Gleason asked me to contribute an essay to a book she was editing titled Woman Walk the Line: How the Women in Country Music Changed Our Lives. The premise was to have a bunch of female writers explore female country artists and the impact they had on our lives. It didn't take long for me to pick k.d. lang, as I simply would not be who I am today without her. The book — which includes essays by Taylor Swift, Rosanne Cash, Grace Potter, Aubrie Sellers, Kim Ruehl, Ronni Lundy, and many others — comes out on September 15 via the University of Texas Press, and I couldn't be more proud to be part of it. In honor of its release — and the 25th anniversary of k.d.'s seminal album, Ingenue — here's an excerpt from my piece.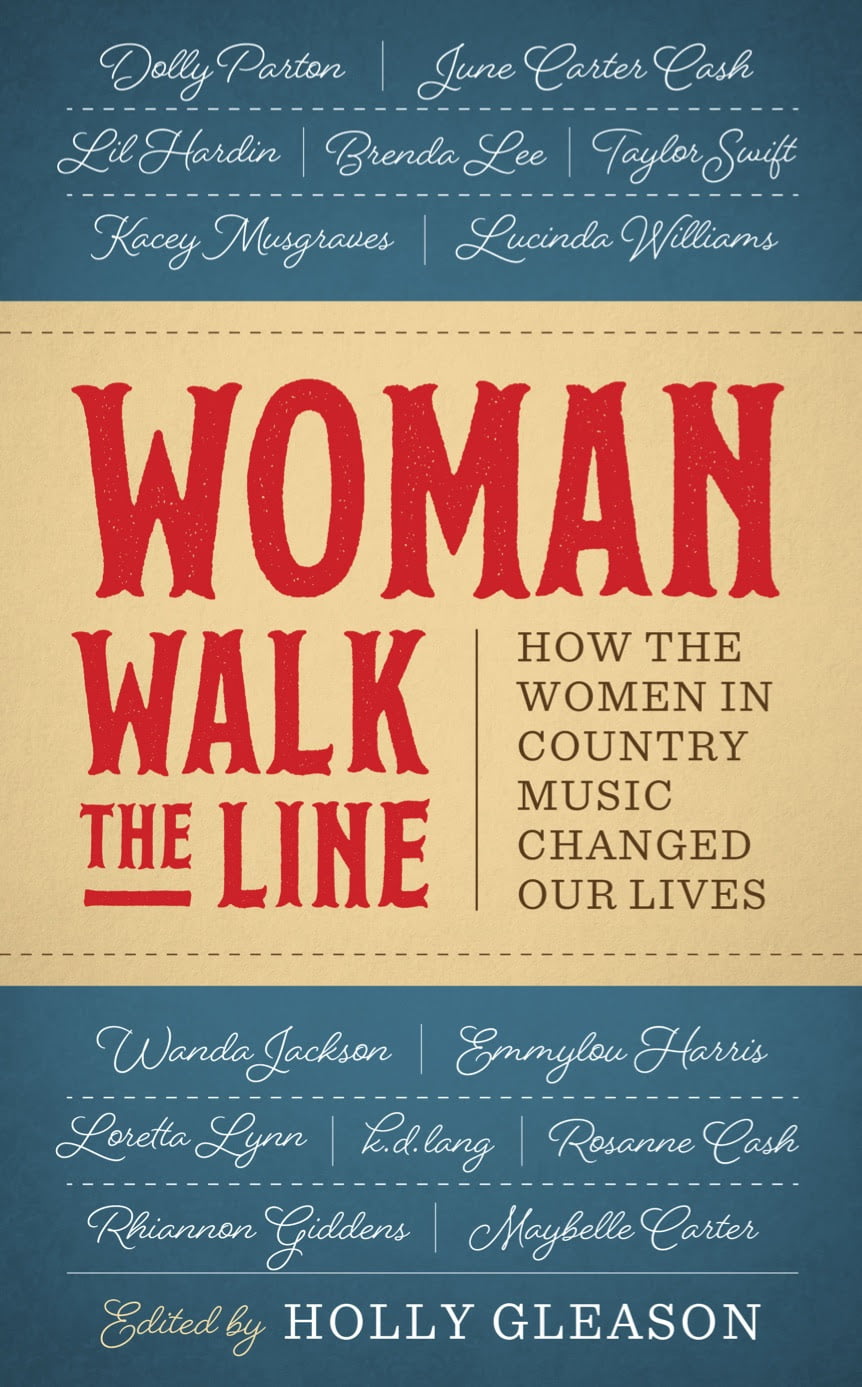 It wasn't the first time I heard k.d. lang's voice that carved out a forever place for her in my heart. It was the first time I saw a photo of her for, in it, I saw a reflection of who I was or, more likely, who I wanted to be. It was 1990, maybe 1991, and media representation of those of us who are "masculine-of-center" was sparse, at best. But there was k.d., handsome and heartfelt, staking a claim for all of us … even those still nestled safely in our closets.
Actually, in 1991, k.d. wasn't out yet, either. Not publicly, at least.
…
Musically, k.d. put her reverence and respect for the form and its icons at center stage — her first band was called the Reclines, after all. But, stylistically, she injected a sharp wit and a cow-punk ethos into her earliest works, much of which she learned from another country legend — Minnie Pearl. On her first few albums, k.d. still considered herself to be a performance artist, playing with gender by sporting a crew cut while donning a cowgirl skirt and horn-rimmed glasses. By the late '80s, her look had settled into the tomboy version of a cowboy, letting denim, boots, and short hair frame her prairie-born good looks.
Because her talent was undeniable — and she wasn't yet waving a rainbow flag — country music fans could abide by their own version of "don't ask, don't tell" and just enjoy her utterly stunning voice. Heck, Patsy Cline's beloved producer, Owen Bradley, helmed Shadowland and recruited Kitty Wells, Loretta Lynn, and Brenda Lee to sing on it. Doesn't get much more classic country than that.
But then, in 1990, the avowed vegan caused an uproar among said classic country folk for appearing in a "Meat Stinks" ad for PETA, earning herself a lifetime ban from country radio. A sign proclaiming Consort, Alberta, to be "Home of k.d. lang" was even burned in effigy. Naturally, k.d. was bothered by it all, but she never wavered from her convictions. Instead, she doubled down.
Within a couple of months of that kerfuffle, k.d. was waltzing toward the adult contemporary music space with a contribution to the Red Hot + Blue Cole Porter tribute compilation benefitting AIDS research and relief. Her performance of "So in Love" was a highlight of the platinum-selling album, showcasing her extraordinary gift as an interpreter of song. She finalized her transition in March of 1992 with the absolutely captivating collection that is Ingenue. Flourishes of pedal steel here and there were, really, the last remaining vestiges of country music in k.d.'s sound.
In June of 1992, before "Constant Craving" led the album to multi-platinum sales and a third Grammy Award, k.d. came out as gay in The Advocate, confirming the open secret that everyone already knew, but dared not speak. That year — along with the Indigo Girls' — k.d.'s courage and conviction, artistry and activism made a bigger impact on my life than anyone before or since.
I still remember sitting on the edge of my seat in the first row of the balcony on August 7, 1992 for the entirety of her first-of-two performances at the Universal Amphitheater in Los Angeles. Having already come out, k.d. introduced the gender-play that is "Miss Chateleine" with a comic bit meant to put everyone in the crowd at ease: "There's been something I've been meaning to tell you, something that's been on my chest for quite some time. So I'm just gonna conjure up the gumption and spit it out." [drum roll] "I… AM… A… LLLLL… AWRENCE WELK FAN!"
The show was one of the best I've ever seen. EVER. And it was a show: k.d. is not just an incredible singer; she's a captivating entertainer, paying attention to every detail, from the punchlines to the performances. Summing up his review of the show for the Los Angeles Times, Chris Willman wrote, "Even the most die-hard meat industry activist would be hard-pressed not to switch-hit and walk away from this one a close t… LLLLLLLANG FANATIC."
Less than a month after that fateful night, I too became an avowed vegan and, in November, I became an out queer. Doubtful I could've, or would've, done either without having k.d.'s lead to follow, without having her image to reflect. Seeing k.d. stand so gloriously in her truths inspired me to find and live my own. Though I didn't yet have the capacity to understand or accept it, I'd known since I was a kid that I was queer. But growing up in rural Louisiana did more damage than good, where understanding and acceptance were concerned. (Funnily enough, the same could be said of not eating meat: Of all the left-leaning things in my life — moving to Los Angeles, working with rock stars, being a homo, living in a meditation ashram, and being a vegan — the one thing my Southern-born and bred father could never get a handle on was me not eating meat.)
So when I finally saw someone who looked like me, lived like me, and loved like me, I started moving toward the light that she was shining. Turning toward that light meant turning into myself — digging into my own identity and drumming up my own courage. That process of discovery, sparked almost entirely by k.d., uncovered who I was at my core … and who I continue to be today — an Eastern philosophy-abiding, activist-minded queer who works in music and doesn't eat meat.
…
Though I haven't been as dedicated a follower as I should have been, the past 15 or so years have seen the release of several more k.d. collections and collaborations, including her 2016 project with Neko Case and Laura Veirs, aptly monikered case/lang/veirs. When their tour brought them to Nashville's Ryman Auditorium on August 6, 2016 — the Mother Church of country music and long-time home of the Grand Ole Opry — k.d. greeted the crowd with a big ol' Minnie Pearl-style "HOOOOOW-DYYYY!" before reminiscing about how she'd been kicked out of the Ryman on several occasions. Both Case and Veirs seemed to understand the gravitas of k.d.'s triumphant return, and everyone else in the room understood it, too, by the end of her rafter-raising cover of Neil Young's "Helpless."
As soon as I heard the song's opening plunks, I let out a big ol' "WHOOP!!!" and moved to the edge of my front-row balcony seat, just as I'd done 24 years (minus one day) earlier. And I hung on every note, remembering all that she has meant to me over the passing decades. Quite simply, k.d. lang is one of the greatest singers of any generation, with flawless pitch and fearless control. She is also one of the greatest influences on my life, with flawless talent and fearless style.