We've offered you plenty of options for learning about the history of bluegrass masters via streaming, but what about good old-fashioned books? For those of you who like your learning a bit more in-depth and enjoy the heft of a good book (or, we hate to say, the sleek screen of a Kindle) in your hands, we've rounded up a handful of the best bluegrass biographies (and autobiographies) out there.
Can't You Hear Me Callin': The Life of Bill Monroe, Father of Bluegrass, by Richard Smith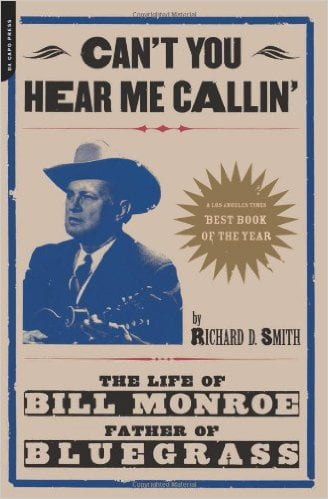 Few musicians have had more influence on bluegrass than Bill Monroe, and this biography seeks to explain that influence — one that, truth be told, no book could sum up — in 352 pages of extensive interviews, thoroughly researched musical history, and rare glimpses into Monroe's personal life. There's no better lens through which to understand bluegrass than the career of Bill Monroe, and this book is as close as you can get to the man himself.
Man of Constant Sorrow: My Life and Times, by Dr. Ralph Stanley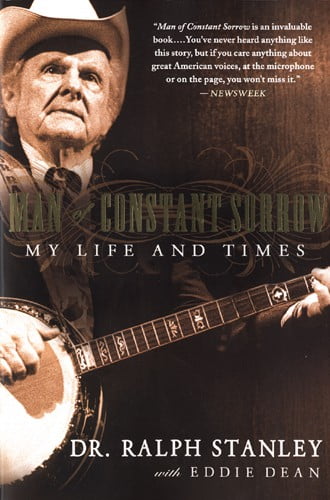 There's nothing quite like hearing it from the man himself, and there's no man we'd want to hear "it" from more than Dr. Ralph Stanley. In this 2010 autobiography, the banjo pioneer reflects on his monumentally influential career, from his early days learning his craft in Virginia to his time touring well into his '80s. This is a must-read for any bluegrass fan.
Satan Is Real: The Ballad of the Louvin Brothers, by Charlie Louvin and Benjamin Whitmer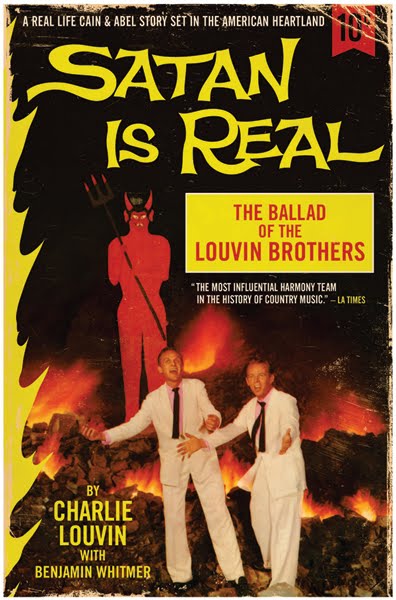 Two of the godfathers of country harmony, Ira and Charlie Louvin traded their gospel roots for country music around the time the genre was picking up unstoppable speed in the mainstream. Devout Baptists with a handful of sinful habits (particularly in Ira's case), the brothers were a "real life Cain and Abel," as is described in this Charlie-penned autobiography. This one should appeal to fans of music and William Faulkner alike.
I Hear a Voice Calling: A Bluegrass Memoir, by Gene Lowinger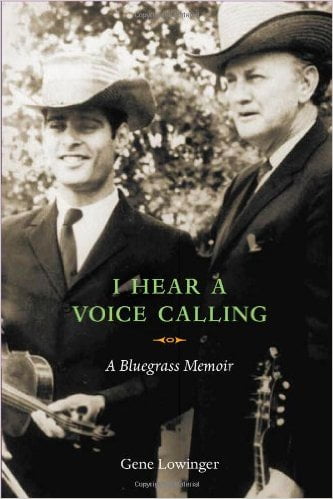 You may not know the name Gene Lowinger (or, hey, maybe you know enough about the genre that you should write your own book), but the New Jersey born fiddler was around for Bill Monroe's final years, and he documented the father of bluegrass in a series of intimate photographs that show the legendary musician both on and off stage. Lowinger also shares tales of brushes with other bluegrass greats, including the New York Ramblers and the Greenbriar Boys.
Smart Blonde: Dolly Parton, by Stephen Miller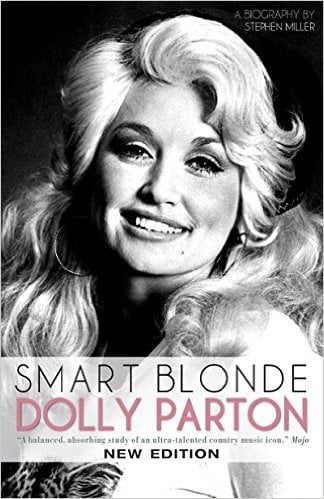 Dolly Parton may not be a bluegrasser in the traditional sense, but her rags-to-riches tale of growing up in the mountains of east Tennessee to become one of the biggest country stars on the planet falls in line with the career trajectories of many of our grassier favorites. And while there are countless books on Parton available, this one, which will receive an updated reprint in May of this year, is often considered the definitive source.
---
Lede photo credit: azrasta via Foter.com / CC BY-NC-SA