River Whyless stepped onto the stage at That Tent while the temperature was still bearable, the dust was still minimal, and the sky was bright blue — that signature Tennessee summer haze would come later. Their fiddle and harmonium wafted out over Centeroo like a roots music call to prayer. The BGS stage had begun!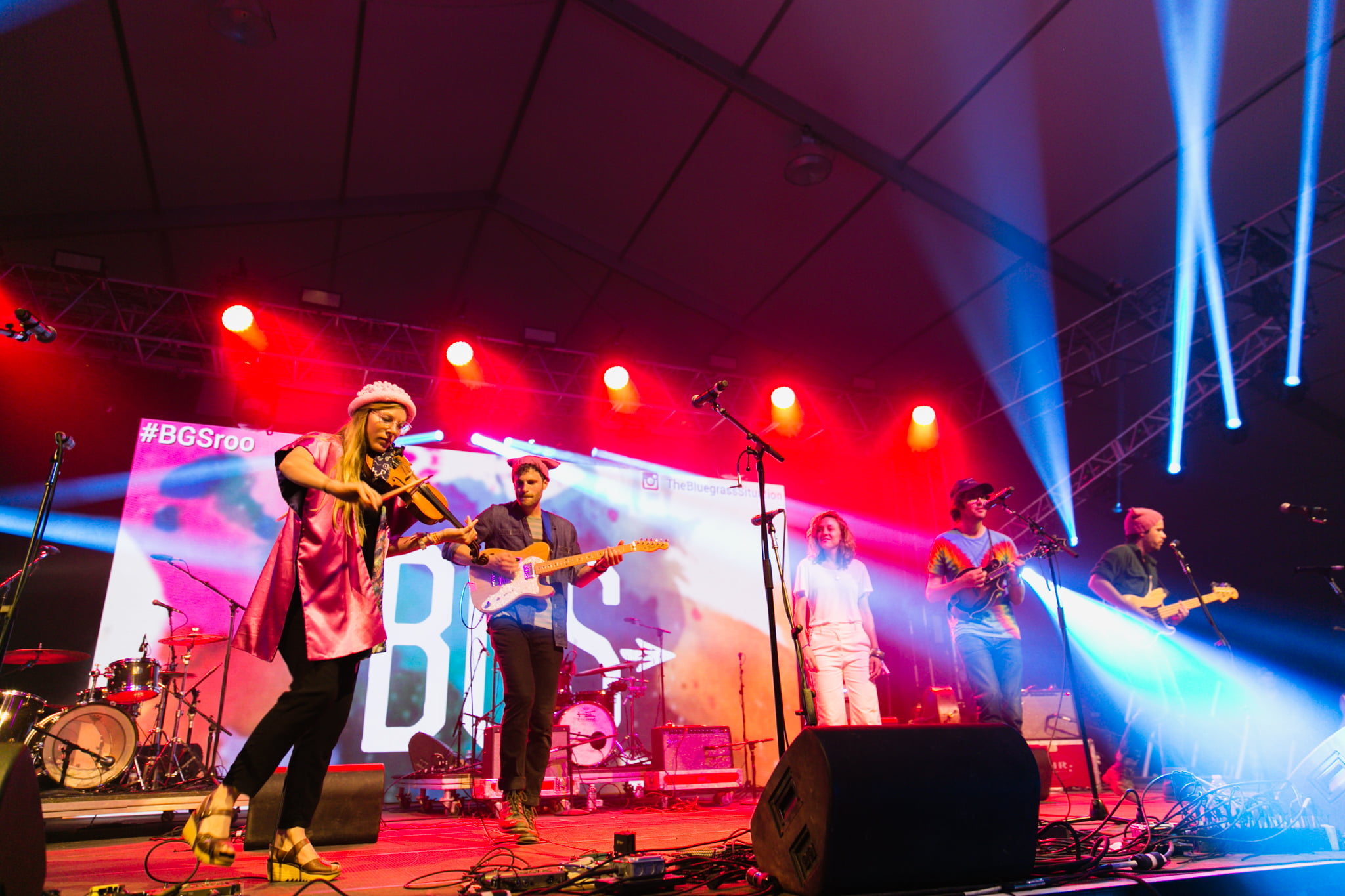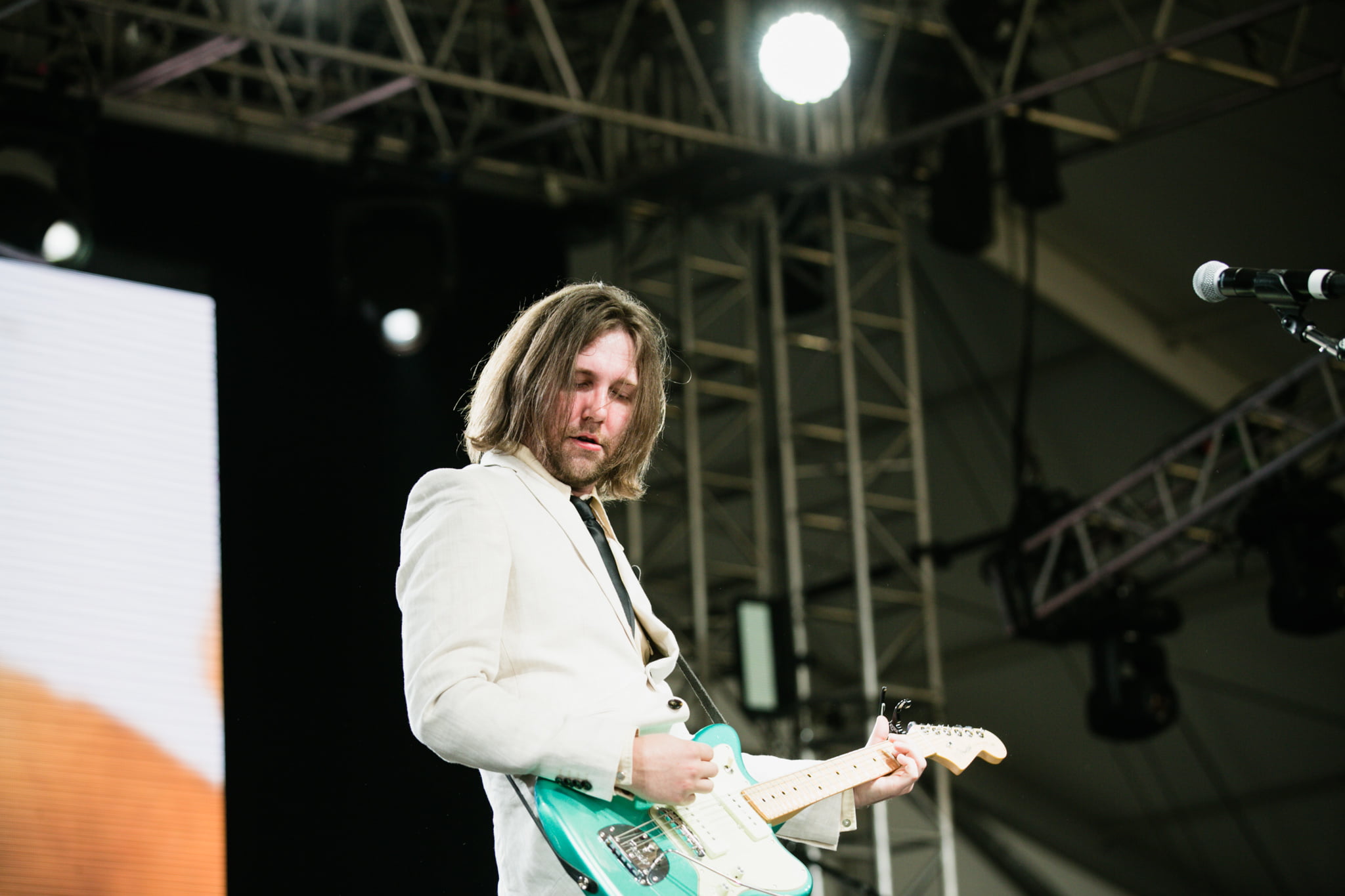 Aaron Lee Tasjan and company took the stage second, with double-drummer power and super-dapper duds. Earlier in the day at the daily press panel, Tasjan referenced iconic one-liner comedian Mitch Hedberg as a personal songwriting influence and inspiration. It seems an unlikely reference point for his rockabilly-infused, hot-and-heavy rock 'n' roll, but it all made sense watching him live. There's a darker, sly, unexpected humor to ALT.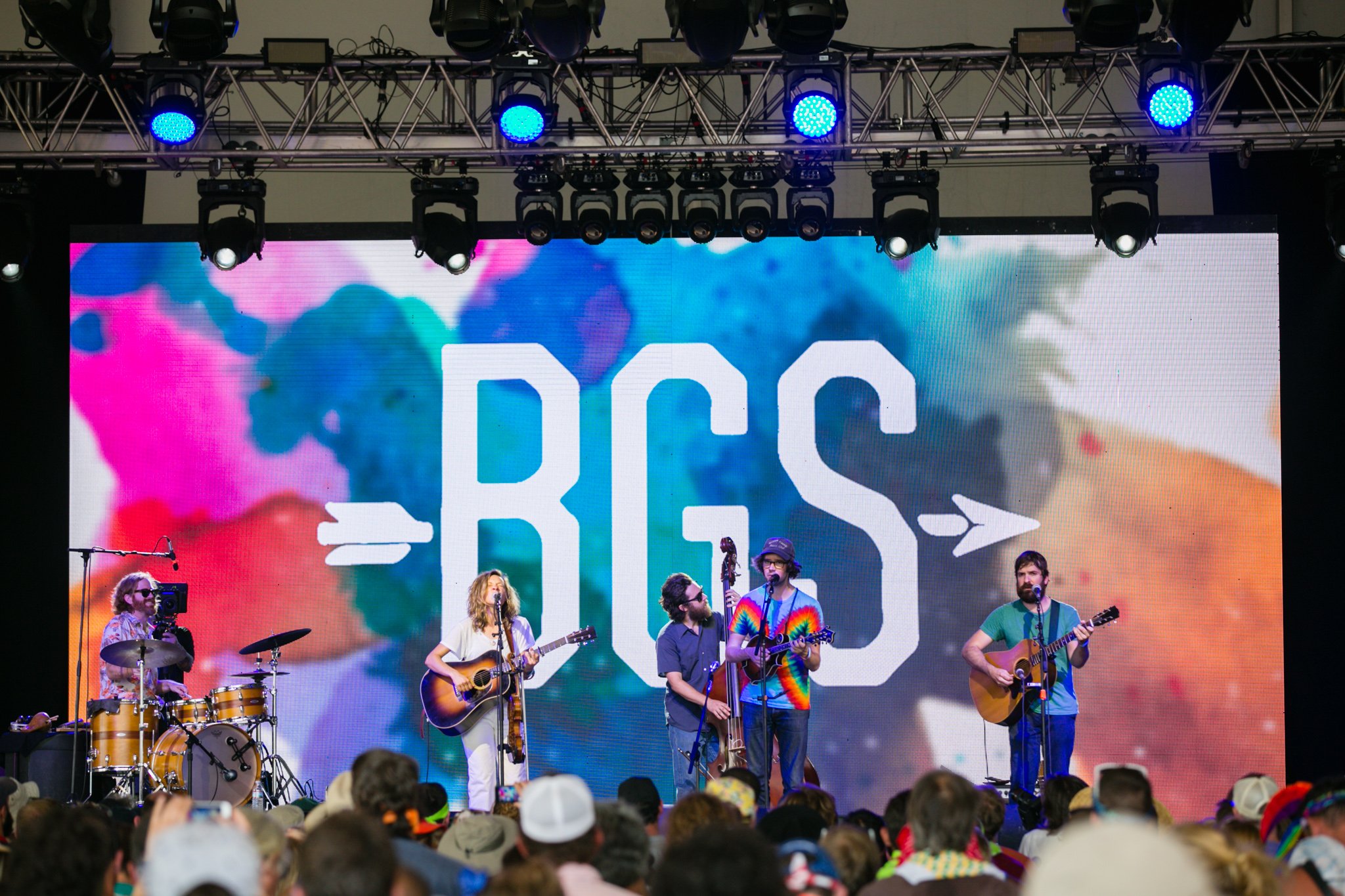 Our longtime friends Mandolin Orange came third, playing with a full band — Emily Frantz in pure white head to toe, looking summery and fresh despite the now-ridiculous temperature, and Andrew Marlin lending festival cred to our entire operation with his rainbow tie-dye tee. They sprinkled old favorites in and among songs from their latest album, Blindfaller.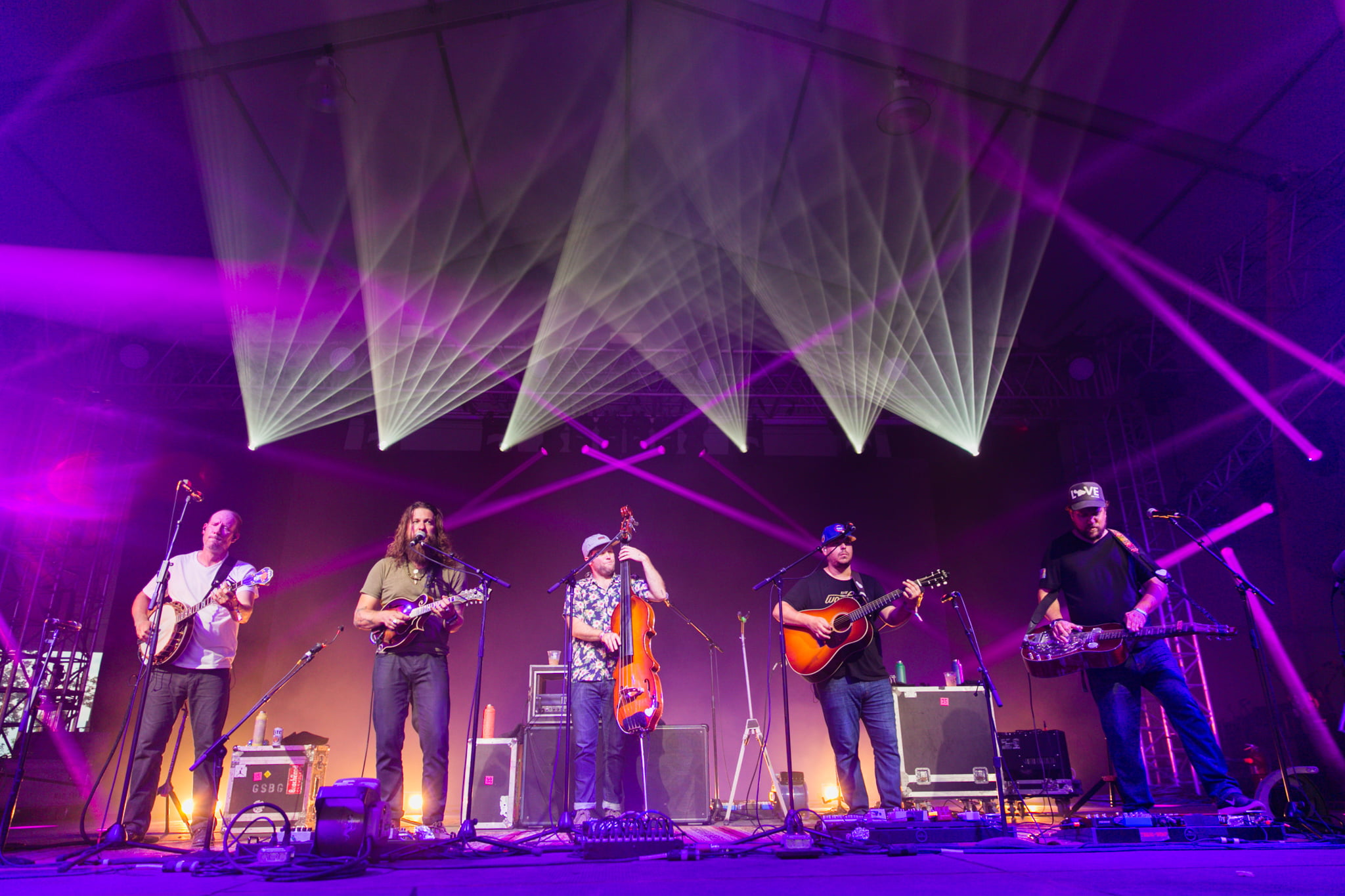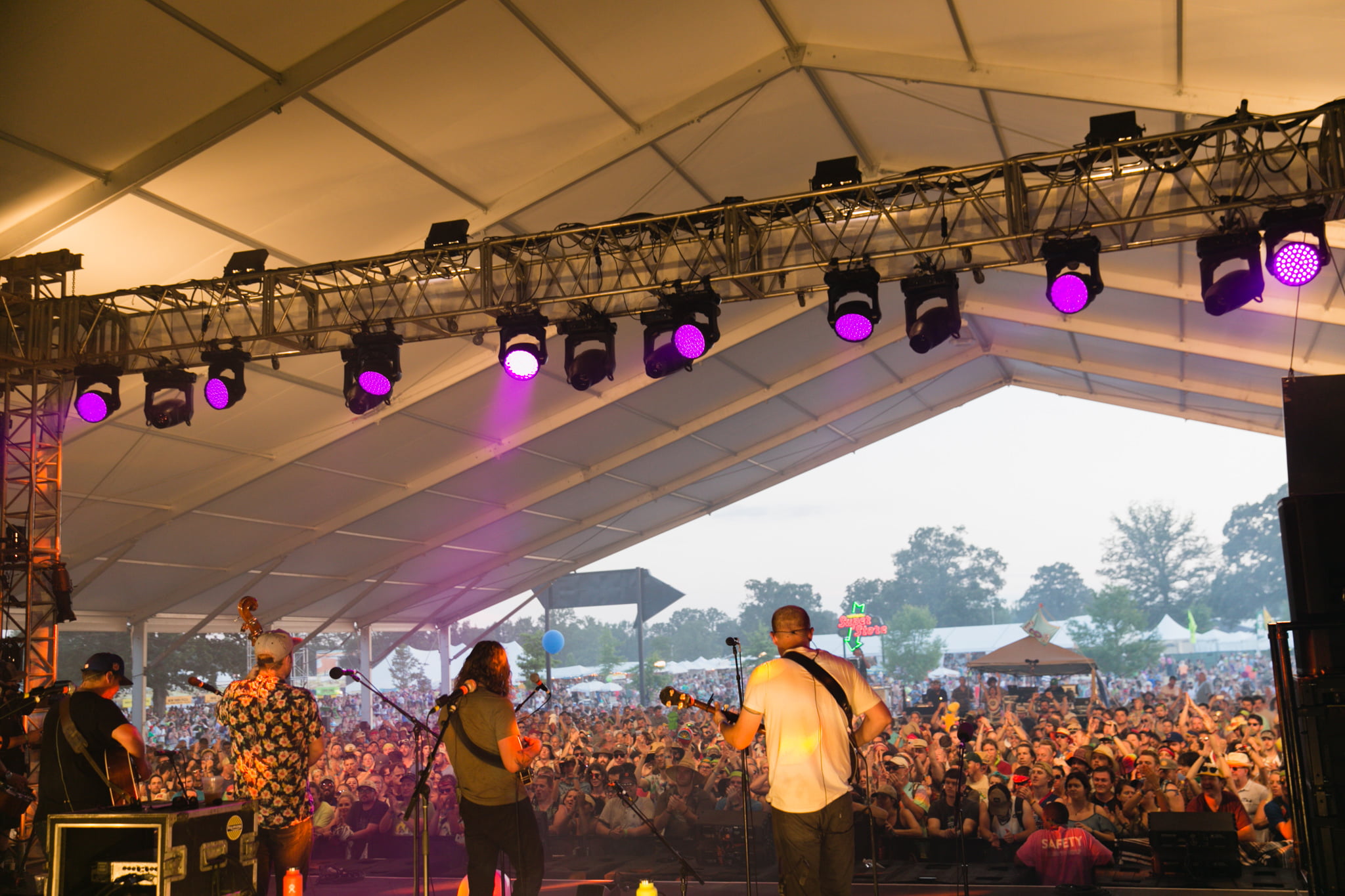 The crowd had now totally pushed the blanket, beach towel, and inflatable hammock loungers out of the tent, as more and more fans packed the front of the stage for Greensky Bluegrass. Their long jams, lighting design, powerful vocals, and incredible energy brought out the loudest, most raucous cheers and applause from the audience all day. No surprise there! You could hear the crowd roar from almost anywhere in Centeroo.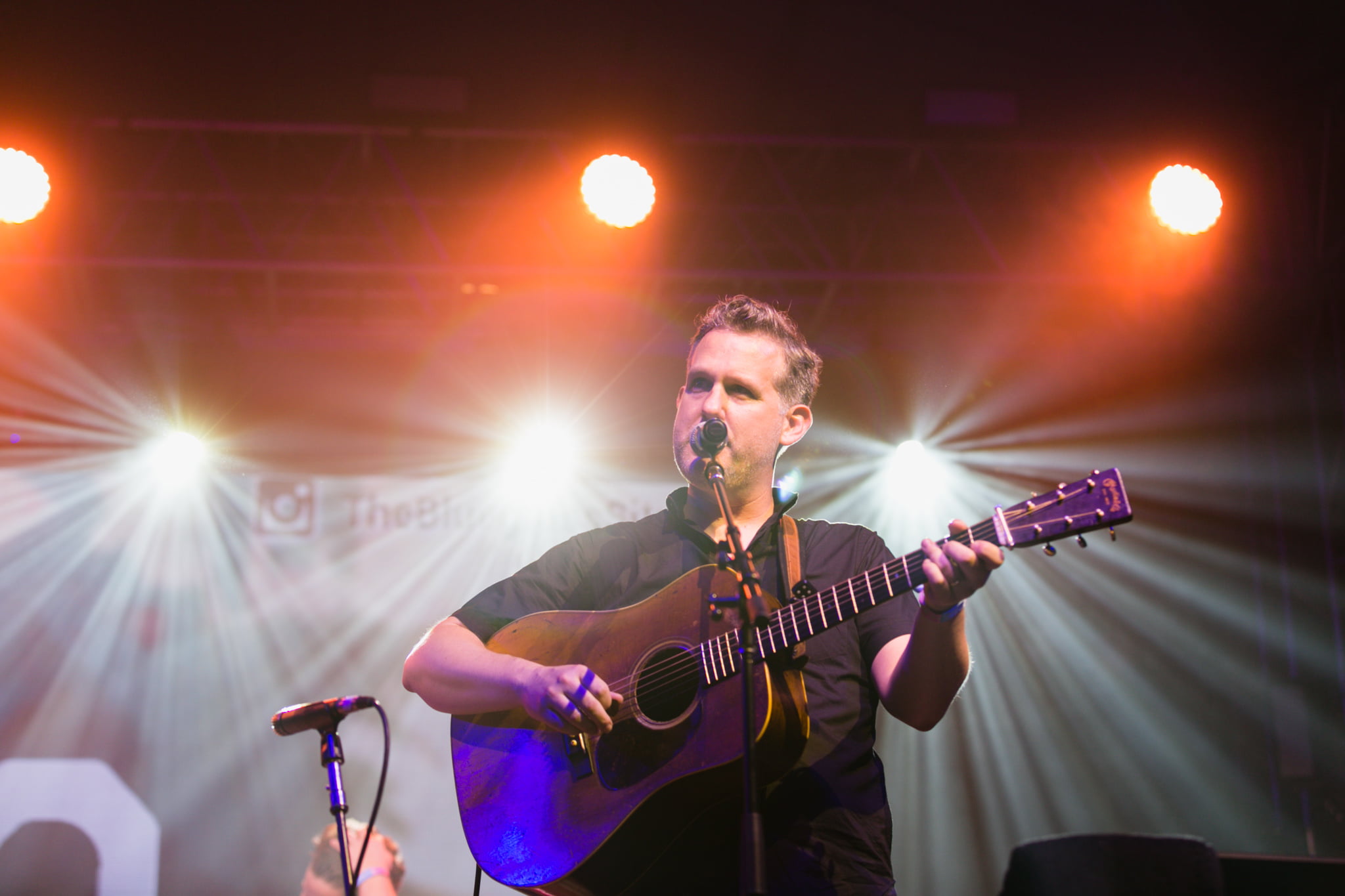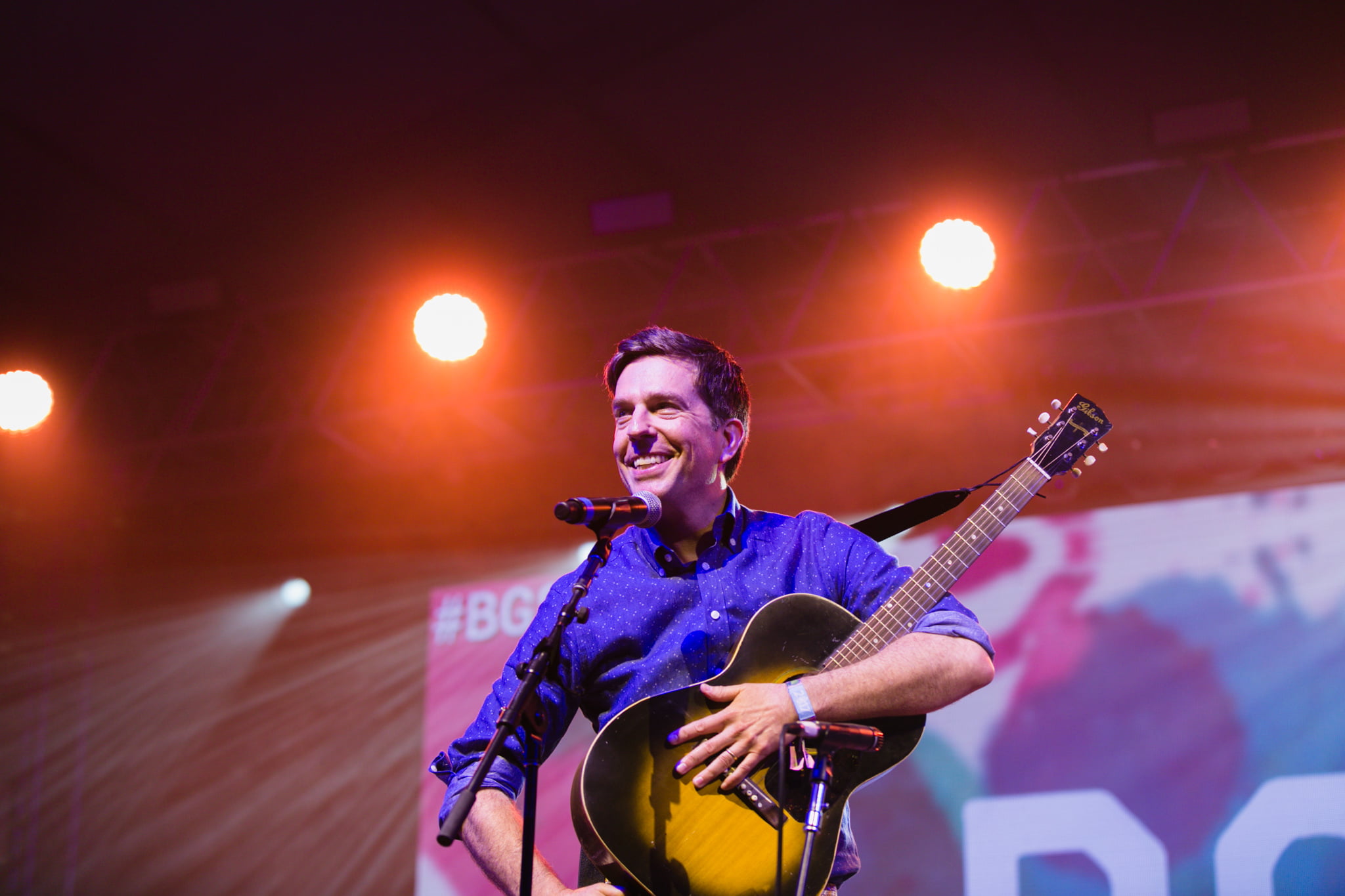 As Greensky finished their set and exited — to one more round of thunderous applause — dozens of stagehands, artists, and musicians descended, transforming the stage in minutes. The lights came down and the crowd cheered as the Bryan Sutton Band (seriously, could there be a better house band?) tore into a bluegrass medley of "Walkin' Across This Land" and the burning instrumental "Cricket on the Hearth." Then, to cheers and hoots and hollers and whistles, Bryan introduced "Andy Bernard" and "Captain Underpants" — aka BGS co-founder and our SuperJam host, Ed Helms. Ed sang Doc Watson's bluesy "I Am a Pilgrim," before welcoming back River Whyless to play CCR's "Fortunate Son." Baskery, a Swedish Americana (Swedecana?) trio who had performed earlier in the day at the New Music on Tap Lounge were next, performing a bluegrass-tinged, folky cover of Paul Simon's "Graceland."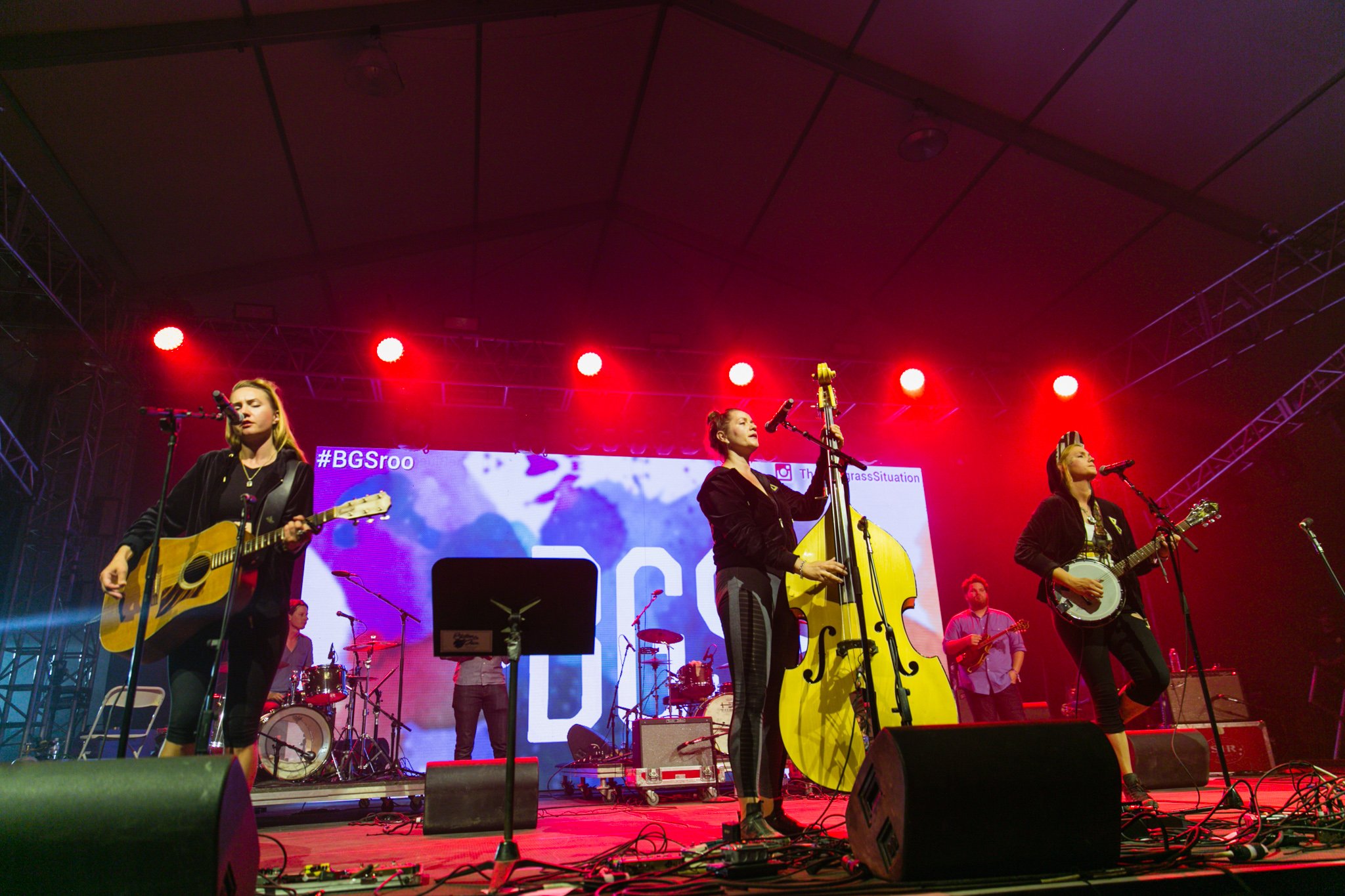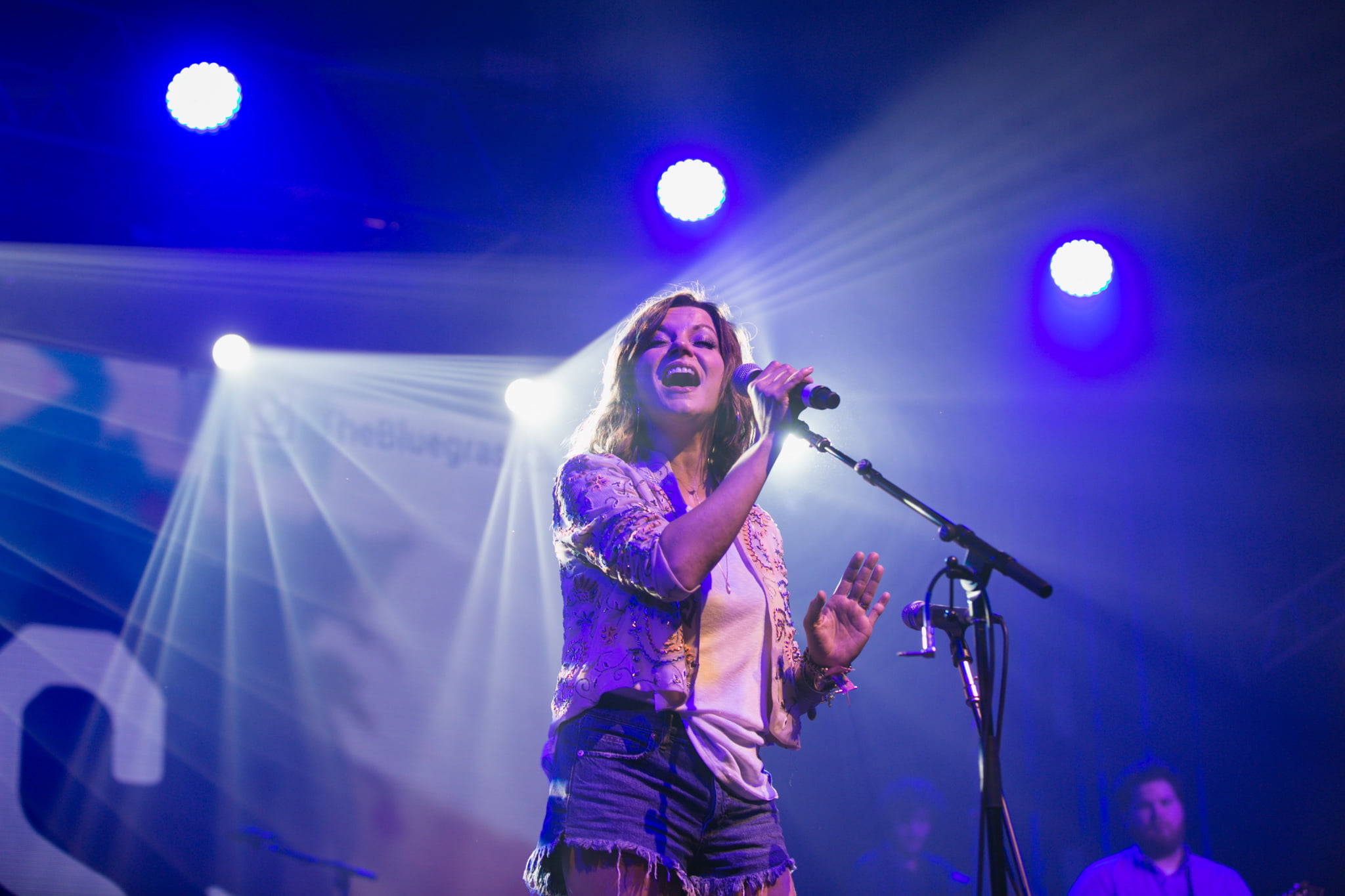 Mandolin Orange returned to the stage and led an epic, all-tent sing along of "Strawberry Wine," a song perfectly fitting for Bonnaroo. Martina McBride followed, knocking all of us out with her fringed boots and her stunning cover of the Beatles' "Blackbird," continuing the sing-along vibe. The night wouldn't have been complete without a Dolly Parton, Emmylou Harris, Linda Ronstadt Trio cover, so Baskery came back out to join Martina on "Those Memories." No one in attendance will forget those memories anytime soon!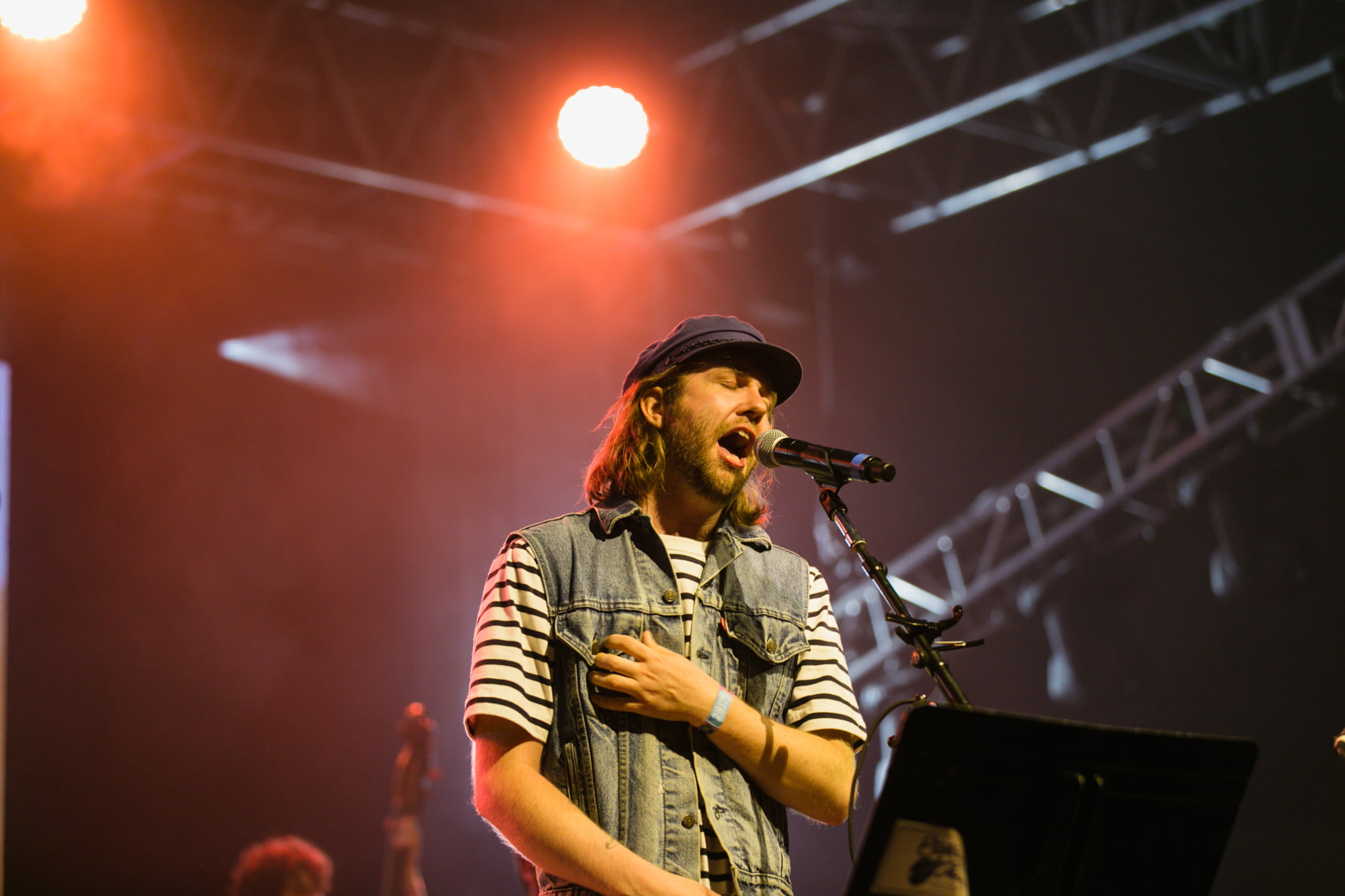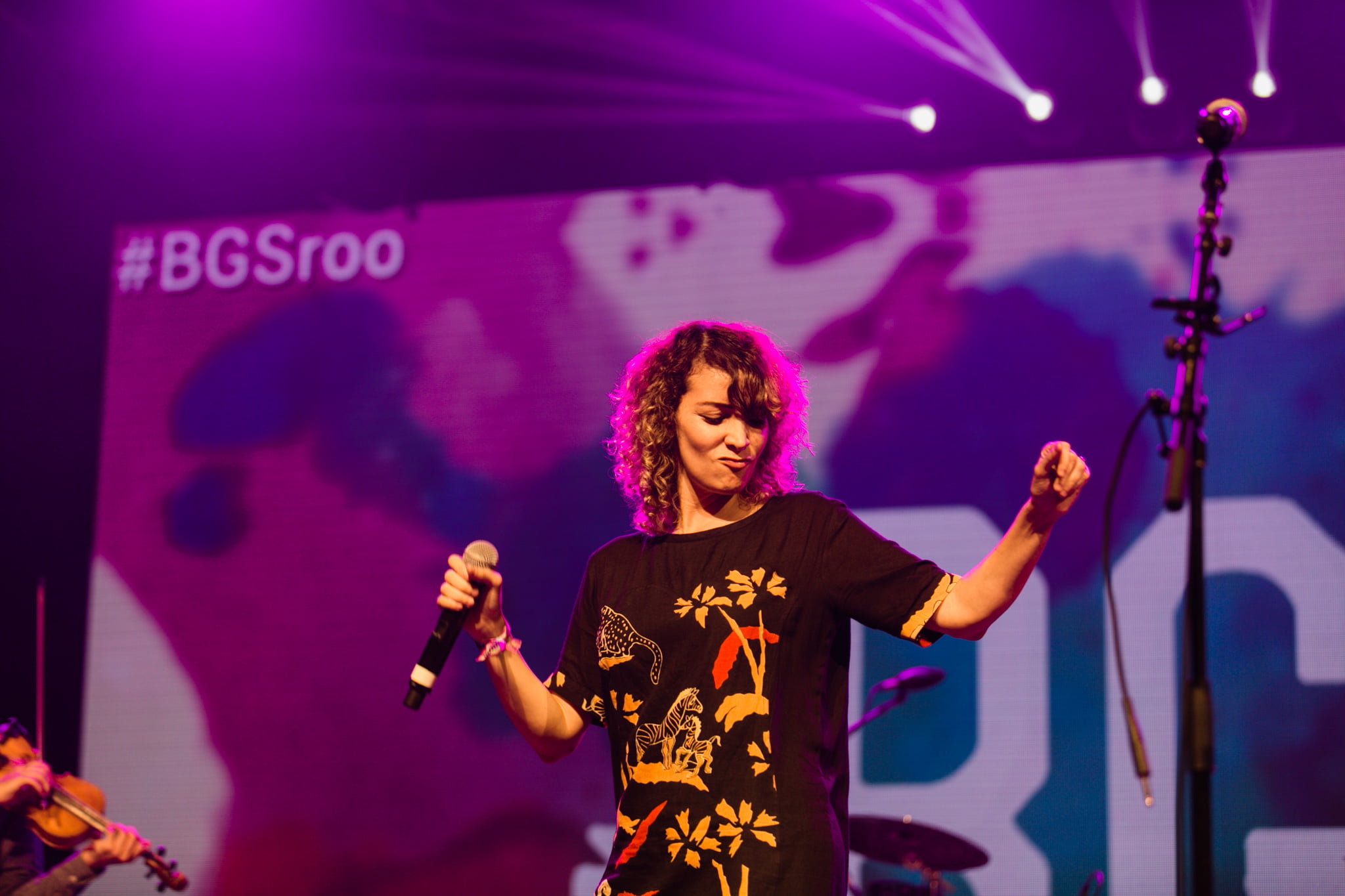 A couple of bluegrass tunes later and Aaron Lee Tasjan was welcomed back to promptly tear through Todd Snider's "Pretty Boy" with the Bryan Sutton Band going electric. The incredible Gaby Moreno was next, giving the audience a muah muah muah muah "KISS" — we want more Gaby sings Prince, please!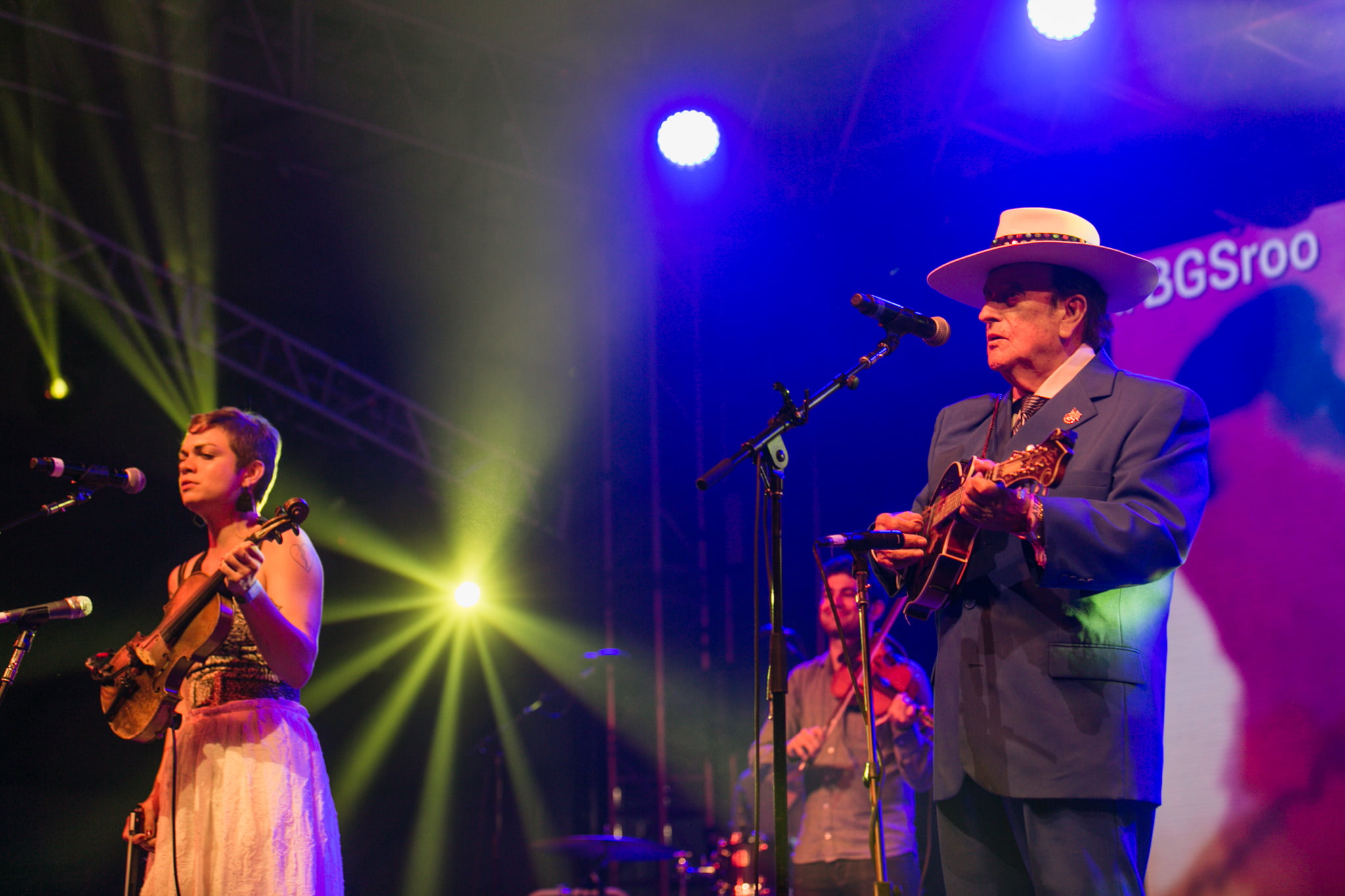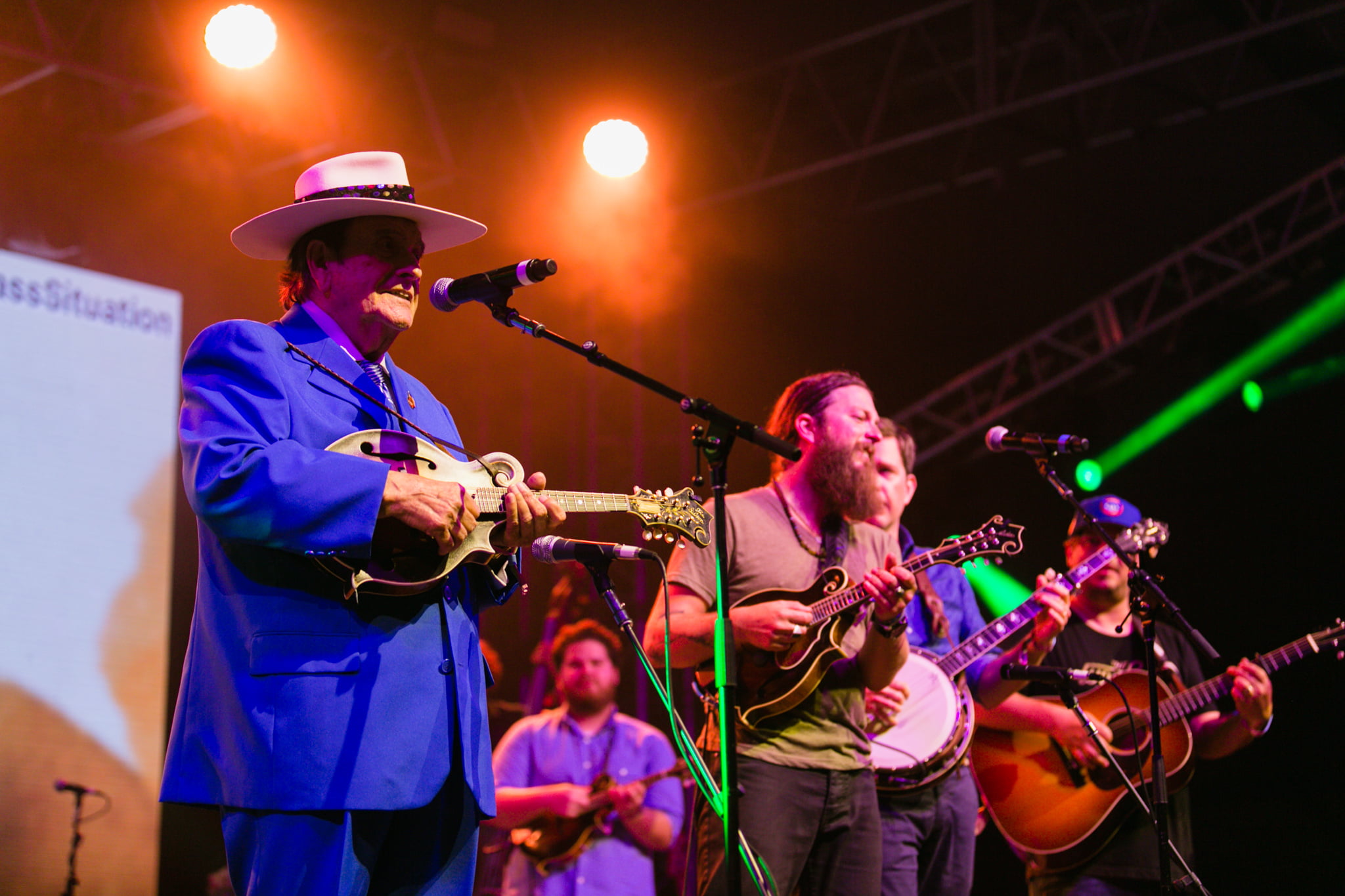 One of the most moving moments of the night came when Lillie Mae stepped on stage to introduce one of her heroes — the bluegrass living legend, Bobby Osborne. Before he had played or sung a single note the audience applauded for a solid two minutes. Seeing an enormous crowd at a music festival like Bonnaroo acknowledge the talent and impact of Bobby Osborne was outright stunning, but Lillie Mae, Bobby, and Bryan's three-part harmony on "Beneath Still Waters" was earth-shattering. A long, long round of applause came again. On "Once More" they struck up an amazing three-part blend … once more. At 85, Bobby has still definitely got it and Bonnaroo knew it.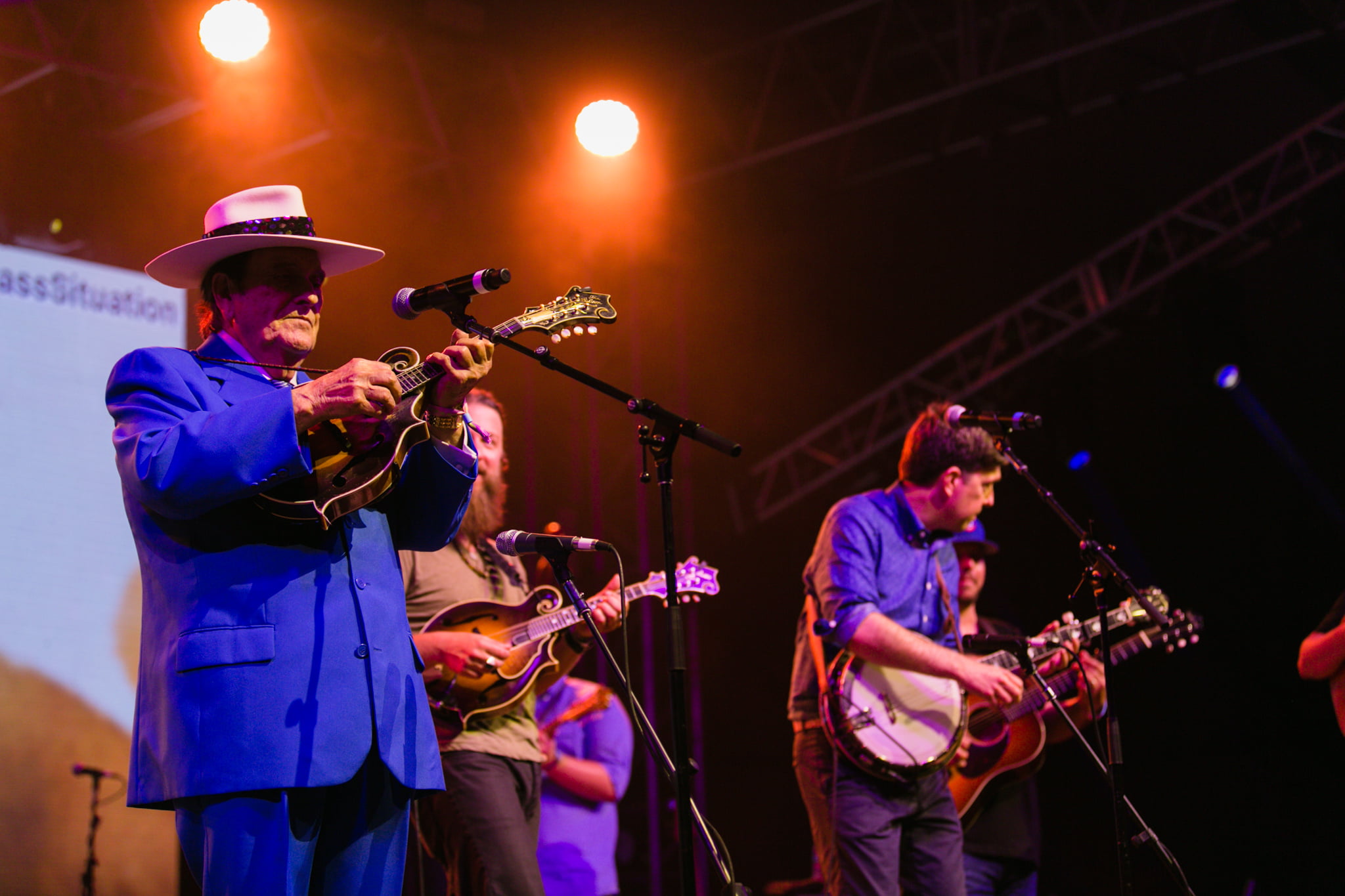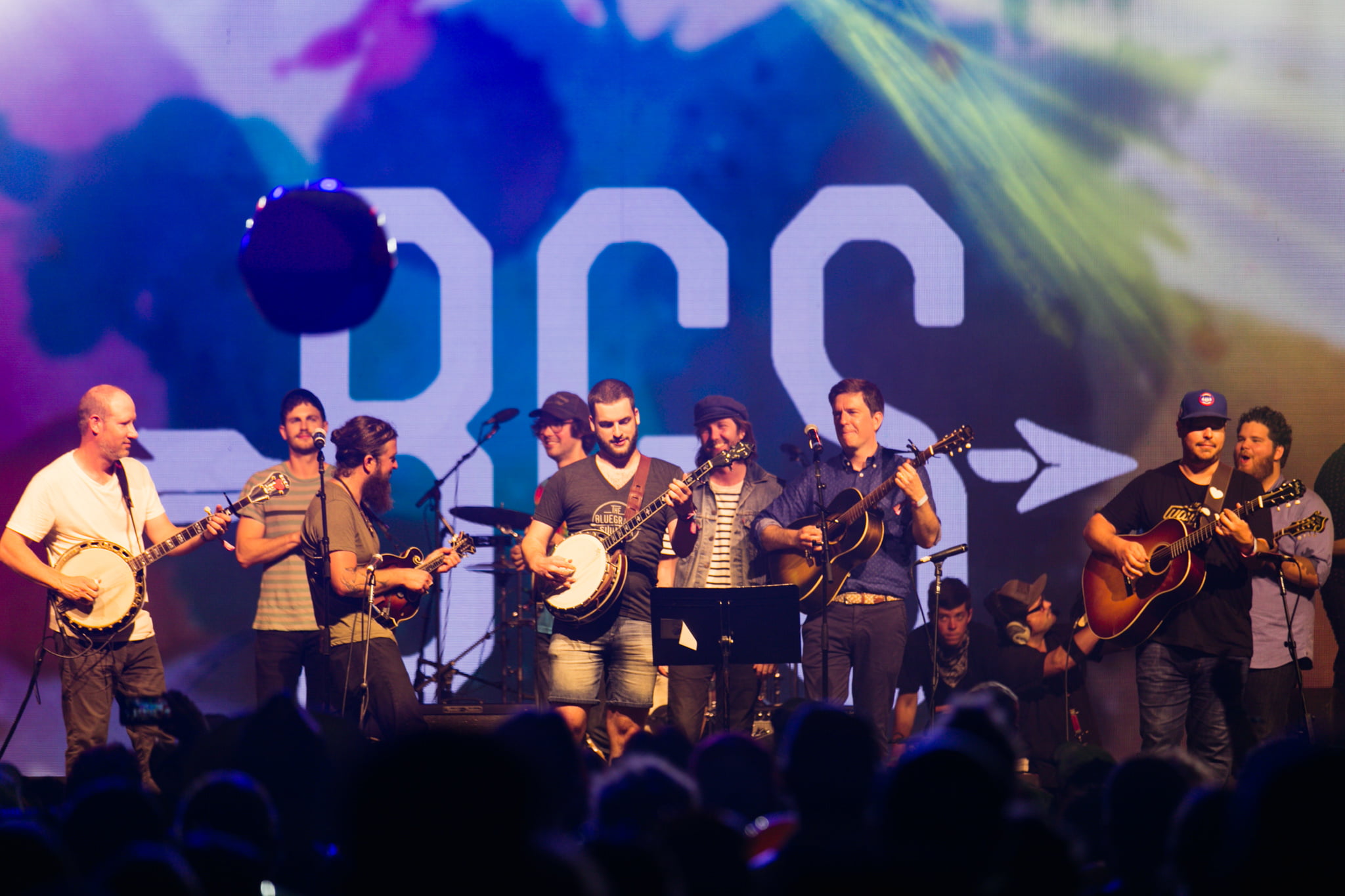 Greensky returned to the stage once again to cover the Boss, rocking it out on "Atlantic City." Ed called the whole cast back to the stage, Bobby in his bright blue suit and iconic hat, among them. From somewhere in the crowd, someone shouted "Rocky Top!" Others agreed. They knew what was coming. Ed kicked off the Tennessee state song on banjo and Bobby sang the iconic lyrics that he and his brother Sonny first made famous. Not a single person in That Tent or overflowing out of it did not sing along.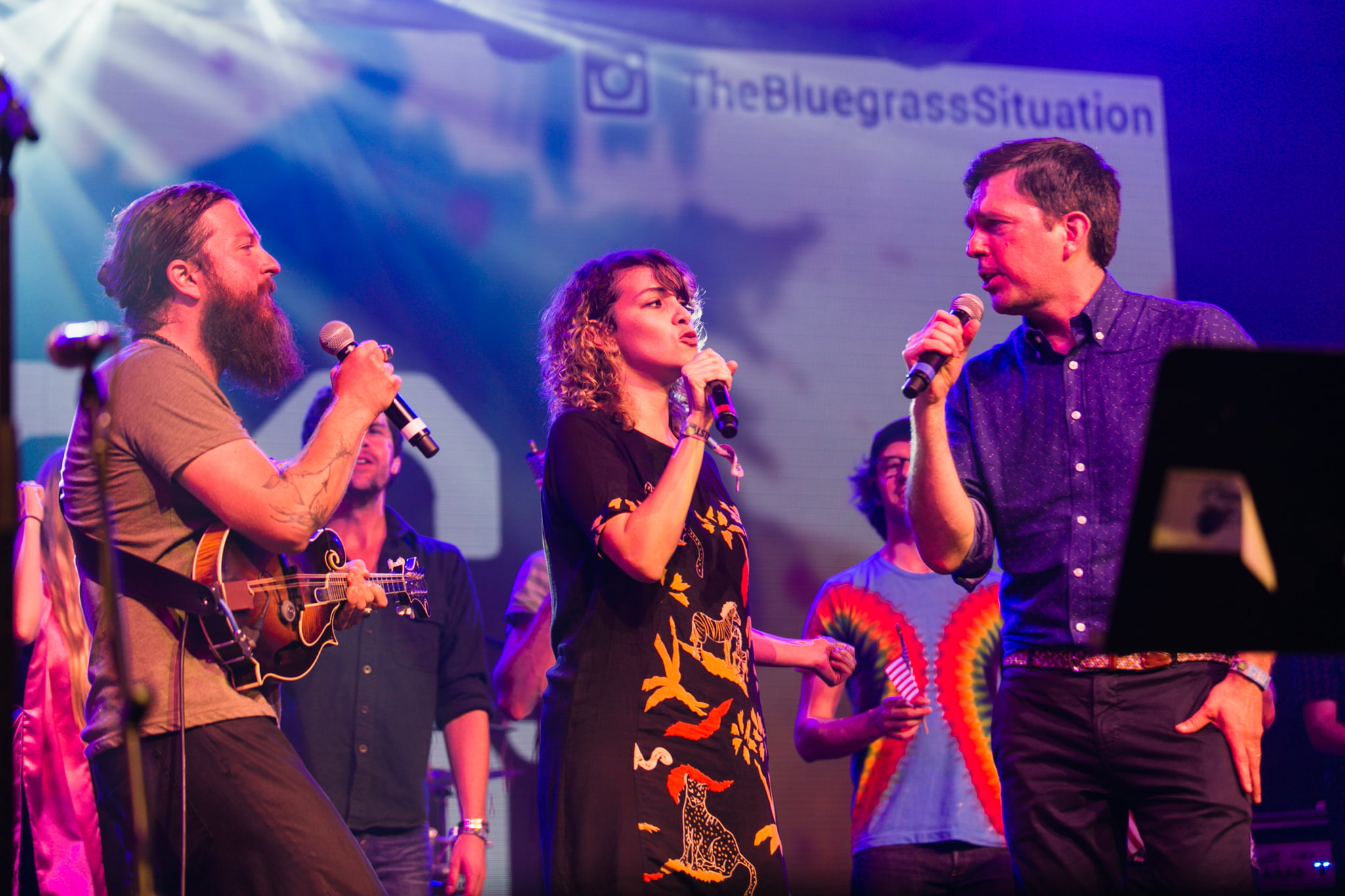 For the grand finale, Ed introduced our closing number. Waving U.S. flags on stage, the whole group belted and swayed to the unforgettable, patriotic lyrics of "God Bless the USA." The climax of the song was not its final chorus, with dramatic stop and crash cymbals though, it was its second chorus, when Gaby Moreno stepped forward and sang in Spanish:
Y a los que murieron por dármela
Nunca voy a olvidar
Ni a los inmigrantes
Que luchan hoy
Con coraje, amor y fe
Esta tierra es rica en diversidad
God bless the USA!
What pride to be from America
Where I live in freedom
I'll never forget those who died
To give that right to me
Nor all the immigrants
Who fight today
With courage, love and faith
This land is rich in diversity
God bless the USA!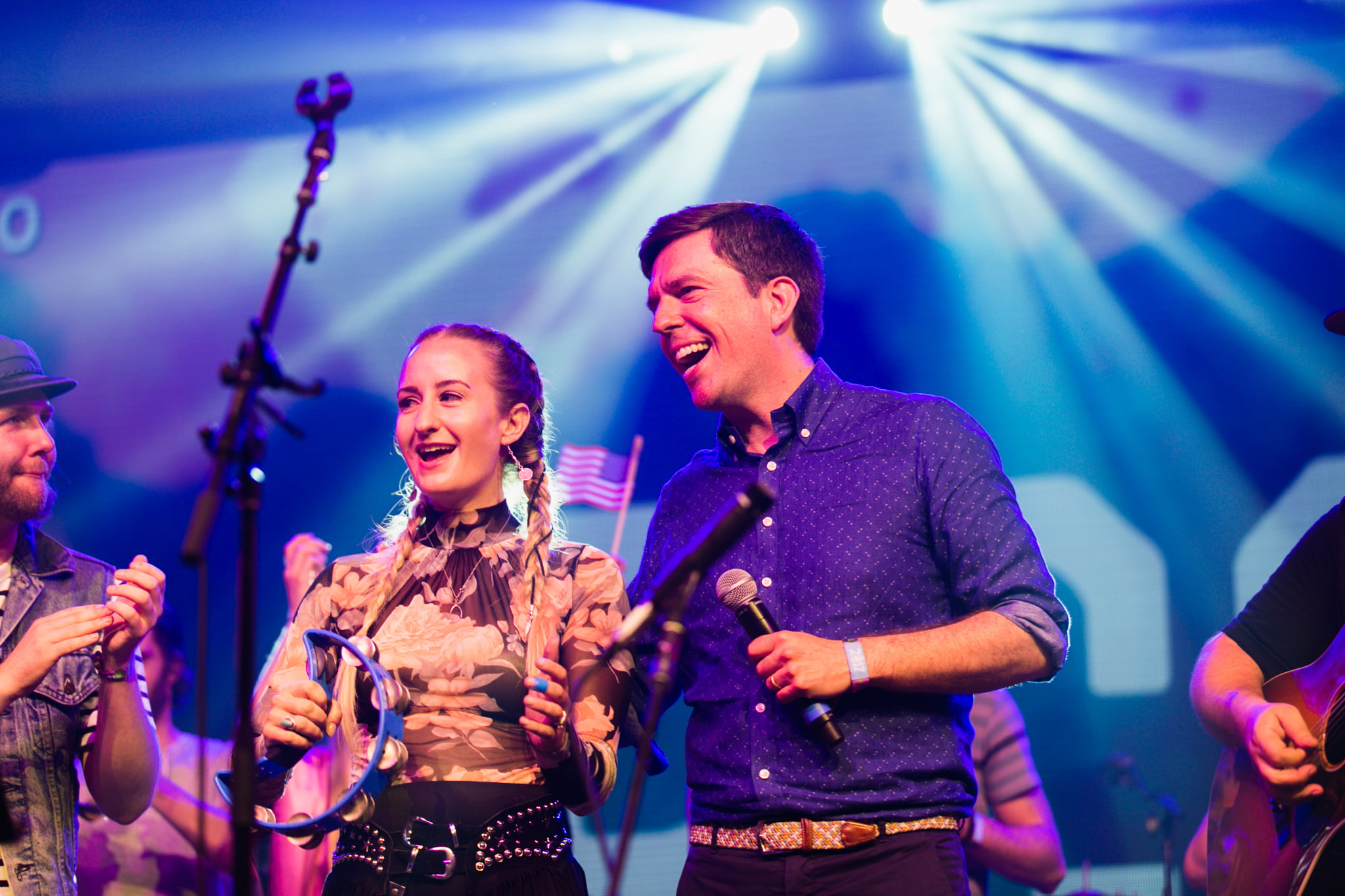 And if that wasn't exactly what the world needs right now, then it must need John Mellencamp. Right out of "God Bless the USA," Bryan Sutton morphed the song into "R.O.C.K in the USA." Last-minute, surprise guest Margo Price sang a verse and rocked out on tambourine with long-time friend Aaron Lee. The musicians all traded solos, launching a friendly musical battle between Greensky's Anders Beck and Paul Hoffman, as Gaby and Martina shouted along and U.S. flags still waved. Then, Ed signaled the band to drop out, leaving just the crowd singing, jumping up and down with beach balls flying — and our fifth annual Bluegrass Situation SuperJam hosted by Ed Helms came to a close.
---
Photos by Elli Papayanopoulos for the BGS