Would you jump at the opportunity to hang out with Americana singer/songwriter Sam Lewis at a bowling alley while he waxes poetic about style? We would — and we did. He may describe his simple, blue jean style as "mediocre," but his eye for detail, his love of functionality, and the sentimental value of pieces that some would consider everyday or commonplace set his looks apart.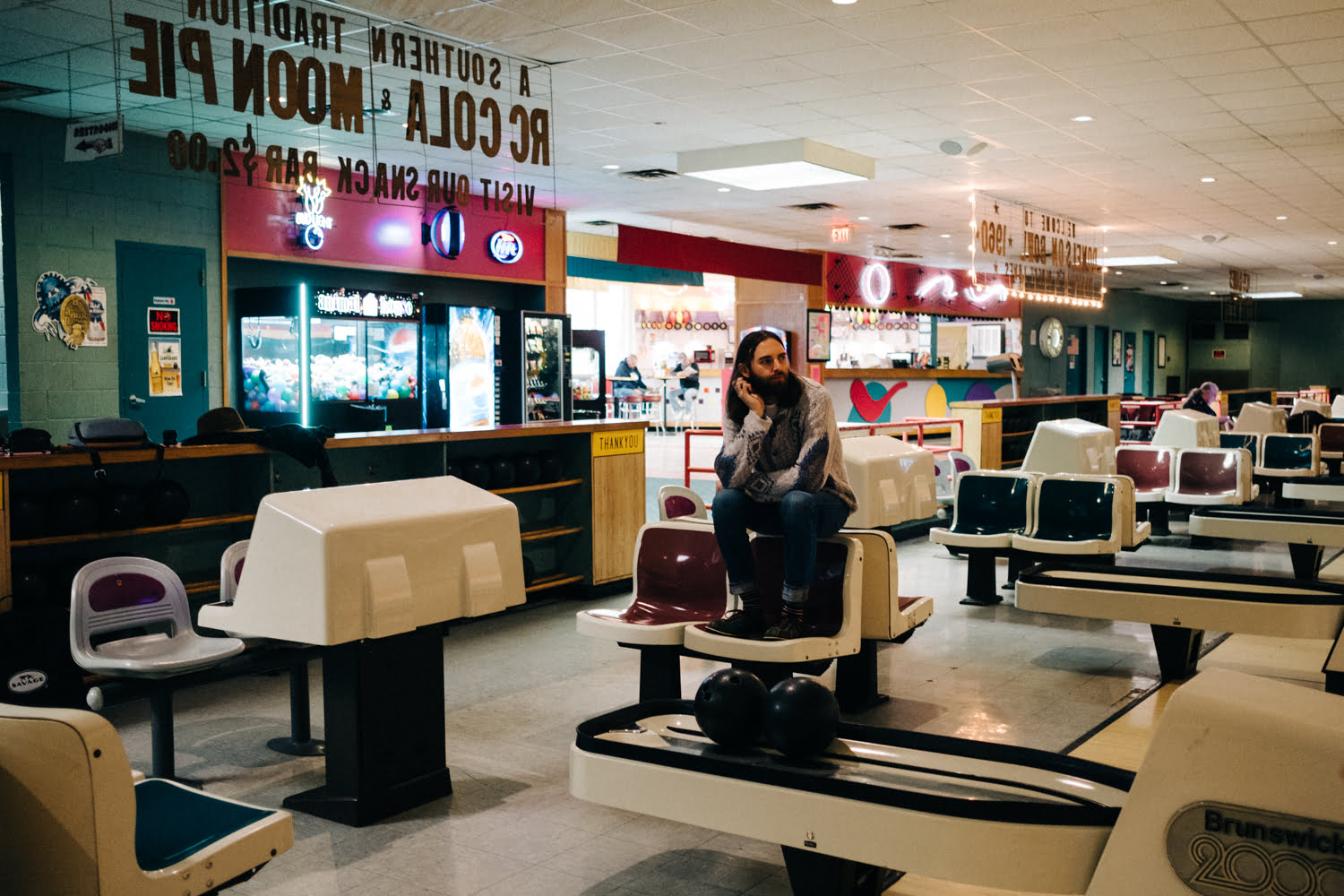 I'm clueless when it comes to style and fashion. I'm rarely comfortable wearing the clothes that make up my wardrobe and that's probably why I despise shopping and will happily wear any article of clothing someone might give me before they donate it to a charity shop or, frighteningly enough, throw it away. It truly sickens me that some people throw away clothes… they're probably the same people that leave the faucet running full blast while they are brushing their teeth.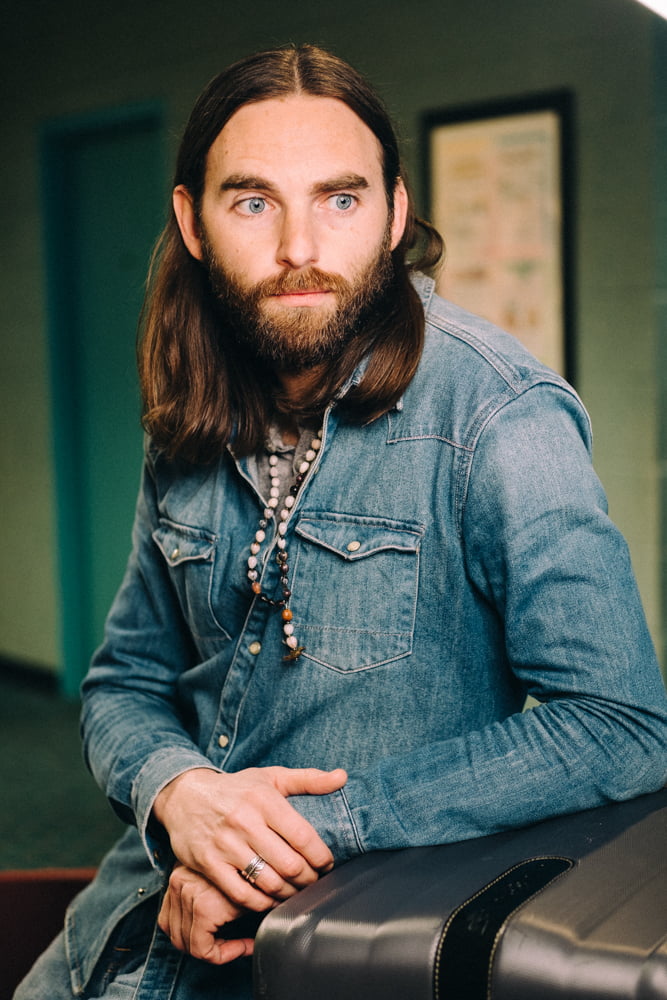 I got into work boots recently. I've been wearing a pair of work boots since November. I don't remember where they came from, or why I started wearing them, but I love them. It's been a "get shit done" few months for me and I'm almost compelled to credit my footwear for helping me complete so many tasks. I'm a blue jean type of person — always have been and always will be. I love t-shirts with silly sayings and socks that compliment them. Long johns — thermal underwear, or whatever you call them — are in daily rotation from October through March. I'm not kidding. Ask anyone that knows me well enough and they'll either agree or ask you to leave them alone. I hate being cold; it hurts!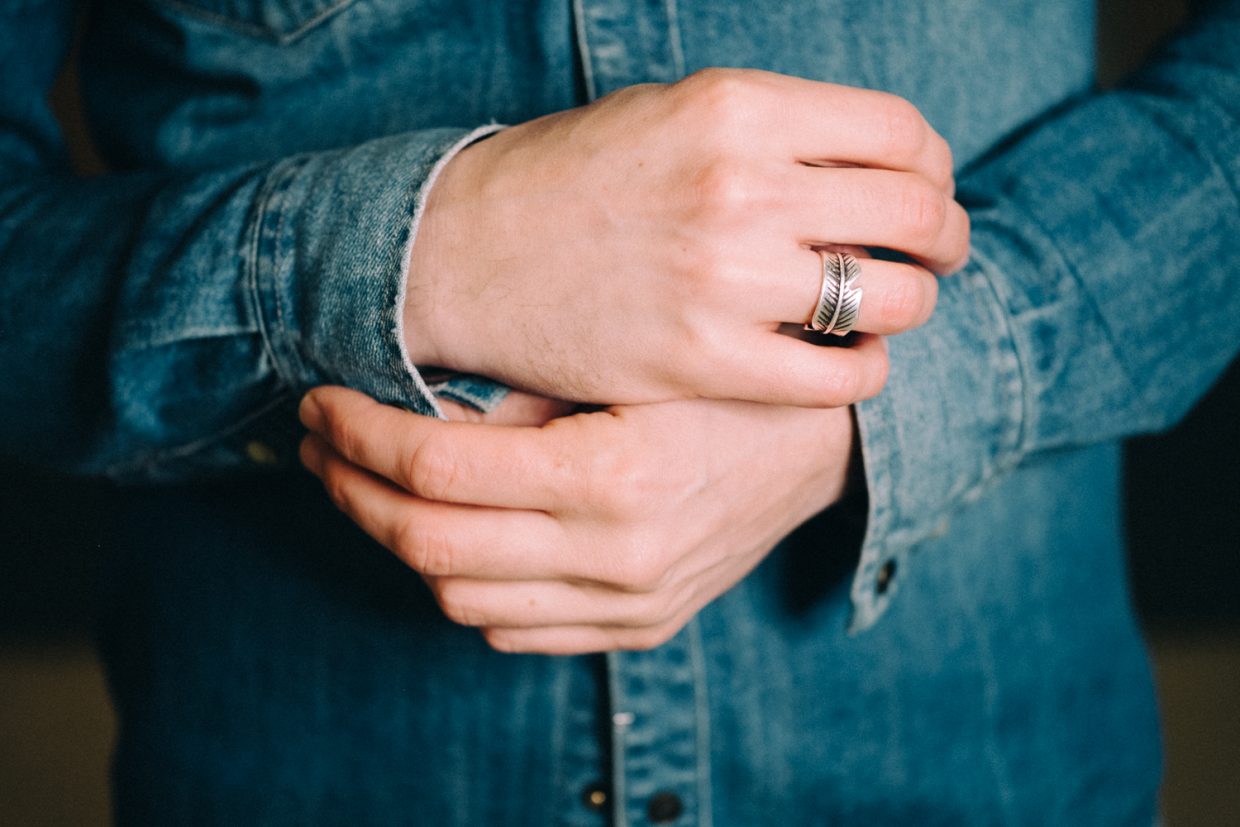 Accessories can be very telling and extremely personal items; they typically find you and they certainly have stories to tell. The few I own are beyond being called "accessories." I have a long, beaded necklace with a ceramic dove at the end that's been with me since 2012. I purchased it from a registered nurse at a fire department fundraiser in Southwestern Virginia. She had a table filled with jewelry she made in her spare time. She told me the beads on the necklace I was holding were given to her by one of her favorite patients, who passed the year prior. They are similar to rosary beads and in place of the crucifix that you usually find sits a small dove that the nurse told me signifies peace.
I also have a leather belt that I wear almost daily that I purchased from a charity shop in 2003. It was already worn in when I found it and you can imagine the shape that it's in currently. A few years ago a friend of mine gifted me an elaborate silver and turquoise belt buckle that now proudly holds the belt together. There's a ring I wear most days that I found in New Orleans (my favorite city) that has a feather design that unintentionally matches the feathers on the belt buckle. These three items have been with me all over the world yet their stories were shared with very few people. I truly believe most things in life find you and not the other way around. Almost everything I truly cherish was either gifted to me or found me at the right place and right time.


Donelson Bowl is one of my favorite spots in Nashville. If they had better coffee and rented cots for overnight slumbers I would probably be paying rent there right now. Other than that, they have everything else you could want or need. Lots of room too; I like space. Space is so underrated. Space is my favorite instrument in music, but we are not talking about music right now so I'll spare you anymore insight into that topic.
---
Photos by Kelly Amber Garcia