For Levon Wallace, whipping up a signature dish in the kitchen isn't unlike songwriting.
"Some of the best cooking happens when it's freeform, when it's fluid, when it comes from the heart," Wallace says. "Sure, we're relying on things like muscle memory and technique, which any musician worth their weight would, as well. I mean, you practice and practice and practice, but some of those best songs — or some of those best dishes — really are just coming from a sense of place inside. You can't train that. That has to be, I think, from the heart."
Wallace exercises that same care in his current post as executive chef of Gray & Dudley, located in the 21c Museum Hotel in downtown Nashville. Housed in the historic Gray and Dudley building that dates back to 1899, the restaurant draws not only its name, but also its aesthetic from the founding tenants by focusing on communal plates and pioneering dishes.
"The Dudley family is super prominent here in Nashville. Ms. Dudley was an avid, strong activist for women's rights in the South back in the day, and the Gray and Dudley Manufacturing Company, which was the original name of this building, was the hub for commerce. If you needed anything — whether it was a cast-iron stove, shaving kit, hunting apparel, or baby carriage — you went to Gray and Dudley. It was like the Sears, Roebuck of its time," Wallace explains. "We came into the space and we were developing menus and developing service concepts and food concepts for this restaurant, and that name really just resonated with what's going on with our food."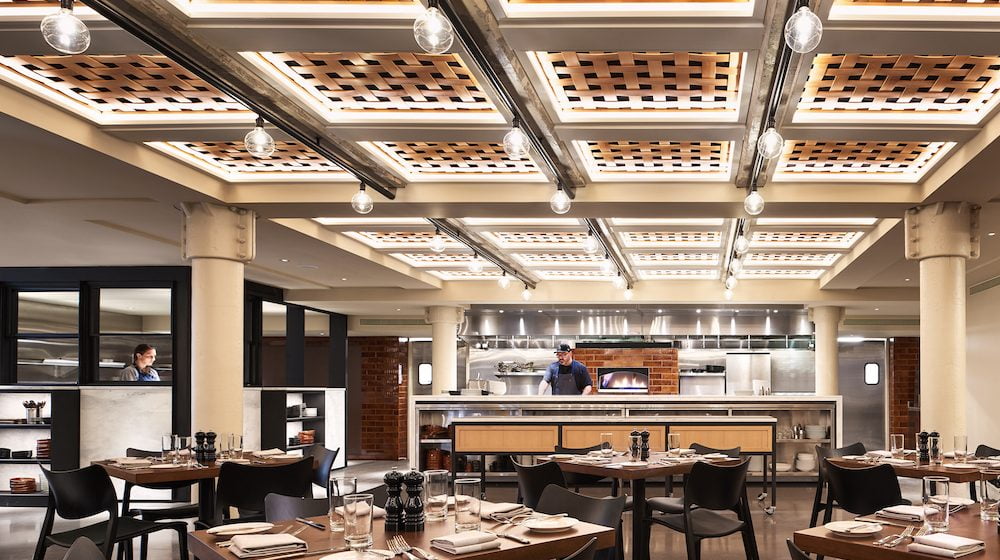 Born in Los Angeles, Wallace dove head-first into the world of culinary arts when he moved to San Francisco at the age of 18. "I just fully immersed myself in the food culture and chef culture and restaurant culture," he explains. "Produce, artisans, makers, cheesers, wine — you can't walk down the street without being hit in the face with something amazing. It's a culinary revelation. My life experience in the Bay Area was this fast and furious romance with every cuisine under the sun."
Wallace attended school full-time and spent in-between hours working at a catering company and volunteering at any restaurant that would have him for the day. He eventually made his way down the California coast, landing as the chef de cuisine at the Ojai Valley Inn and Spa, a luxury resort near Santa Barbara. The resort's idyllic grounds boast orchards and herb gardens — a lush haven of fresh ingredients.
"I made it a part of daily preparation to use the walk to work to pick bay leaves from the bay trees for service," says Wallace. "[I decided] whatever it is that I do, I want to make sure that the care in the attention to ingredients is there." It's a guiding principle that Wallace has applied throughout his career, which has taken him to Nashville by way of Martha's Vineyard and Louisville.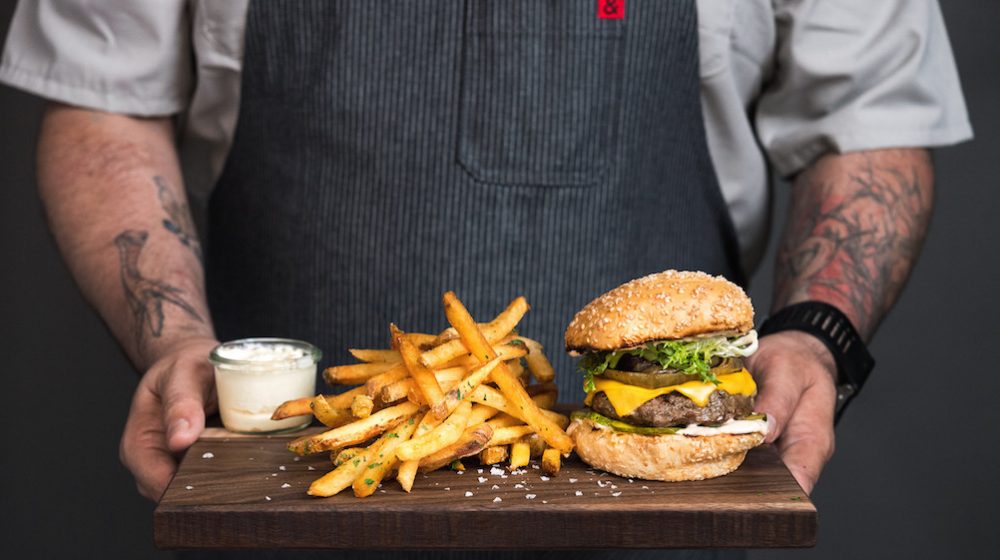 "I've always kind of had this wanderlust, but something about this place, particularly Nashville or middle Tennessee, really truly does feel like home," Wallace says. "I've been very fortunate to travel and see a lot of different places and this beautiful region we call the South, it's absolutely consistent, you know, the welcoming, warm personalities, the hospitality. But I do feel like it's just a little bit sweeter here in Nashville."
In order to create heartfelt dishes that tap into Nashville's profound sense of community, Wallace relied on his philosophies about ingredient sourcing.
"We talked about the importance of ingredients, and I'm a firm believer in supporting our local makers, our local ranchers and farmers, but I also think that it's important to include regional accountability and regional support," he says. "In this region, if we have seafood at all, it should come from the Gulf. We should be eating the right stuff. Chefs, especially nowadays, we have a platform which we didn't have before where people actually give a shit about what we have to say, and so we have an opportunity to use that platform, whether it's in menus or whether it's in advocacy."
Crafting a menu, Wallace says, is a creative process. "The approach to the food at Gray & Dudley is really about [being] soulful," he explains. "I think a lot of us go through that phase where you're trying to discover yourself and find your style and find your voice and cooking is like playing a lot of chords just to make one song … That's kind of what we're trying to hit — just the right chords."