Son Little (aka Aaron Earl Livingston) is one of those artists who transcend time, place, and genre. That makes his music hard to define, though not hard to appreciate … much like the artist who makes it. Livingston was born in Los Angeles, but grew up on the East Coast — somewhere between New York, New Jersey, and Pennsylvania – eventually calling Philadelphia home. In Philly, he found artistic camaraderie with RJD2 and the Roots, eventually taking up the Son Little moniker for his own work.
After his breakthrough EP, Things I Forgot, dropped last year, the soul-blues innovator was tapped to produce Mavis Staples' four-song Your Good Fortune EP that came out earlier this year. Now, he's back with a full-length, self-titled effort that continues to muddy the waters that flow between the roots of American music.
Are you a guy who feels like it all goes back to the blues?
It probably goes back beyond the blues, but I think our music here in America informs the whole world. If it's the family tree, the blues is definitely in the roots.
And do you feel like contemporary R&B has strayed from those origins, for the most part?
I think that's true, to a certain extent. I don't know if it's mincing words to start talking about pop music, but that line is maybe blurred a little bit — between R&B and pop. I think sometimes genres have become a sort of wallpaper. The blues is something that indicates rural living, country. And, when you want to portray modernity or you want to convey a metropolitanism, you would avoid the blues. So I think maybe, in that sense, contemporary R&B is affiliated with a feeling of sophistication or urban-ness that you can't signify by using the blues.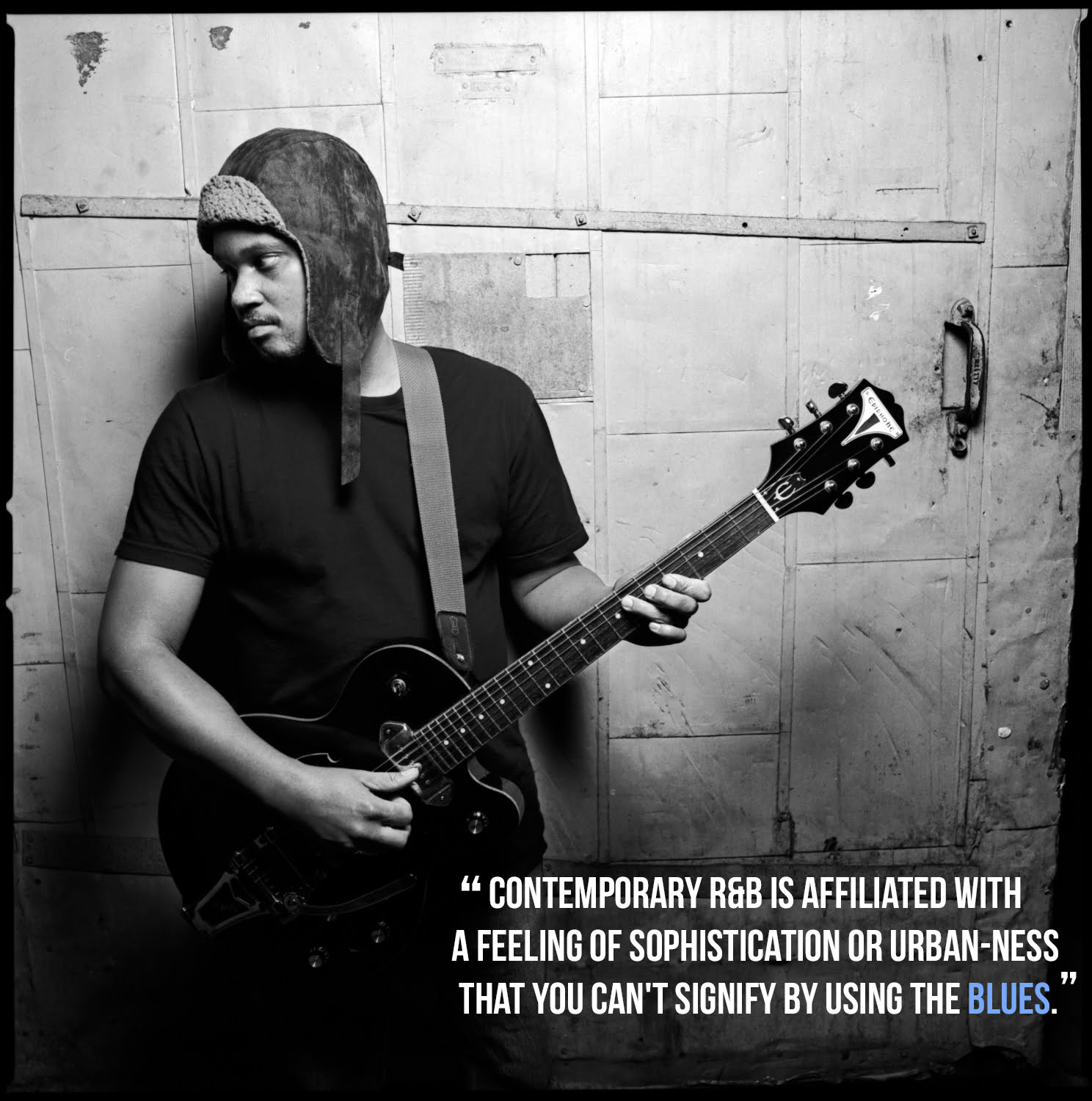 Nu-soul, neo-blues, modern blues, "soulful new Americana," "soul music for the hip-hop generation" … How do YOU describe your music? Or how would you like it described? And have there been tags applied that are uncomfortable?
You can't really control what people call it, so I don't worry about that too much. But there have been some descriptions that I really like. There's a guy here in Philly I was talking to a few weeks ago. He told me that he had listened to the record and it was like Sam Cooke in outer space. [Laughs] I really like that.
We did a show in Woodstock, NY, and this guy came up after and said something like Howlin' Wolf meets Fugazi, or something like that. I like that. I think there are a lot of ways to describe it. There are a lot of ways to describe anything. And they can all be right … or all be equally wrong.
While there's nothing retro about what you're doing, it is still more authentic and informed by the past, but it's completely of the here and now. I feel like Alabama Shakes are doing something comparable. And Fink is in the neighborhood, too, but not as complex in the craftsmanship.
I love the Alabama Shakes record. You can hear the development from the last one. They are becoming more unique, in a way — their voice, collectively. And Brittany, of course individually, is becoming more specific.
I do feel like there's a similar approach. They probably get lumped into being retro but, especially with this record, it's clear that's not what it is. For some people, maybe it is retro for people to write songs with a guitar and go play their shows with guitar and bass and drums. That's maybe a retro idea and maybe we're at a point where, just doing that alone, is seemingly retro. But despite the fact that there's nothing new under the sun, I think everyone's different and we can all find our own way of doing that very thing that's so familiar. Despite everything, a singer is who they are and sounds how they sound. If you're willing to be your own thing, you can find that.
What Leon Bridges is doing, that's retro. Or Nathaniel Rateliff's new record.
People are definitely doing that.
… but this ain't that.
Right. At the same time, it's 2015. It's not 1960 no matter what you do, no matter how hard you try to make something sound like a time that's passed. The time has passed. You're still making something new or unique. With a lot of that stuff — Iike with the Alabama Shakes — I'm interested to see what develops from the point that Leon Bridges is starting at. I'm excited to see what he does next. Where do you go with that?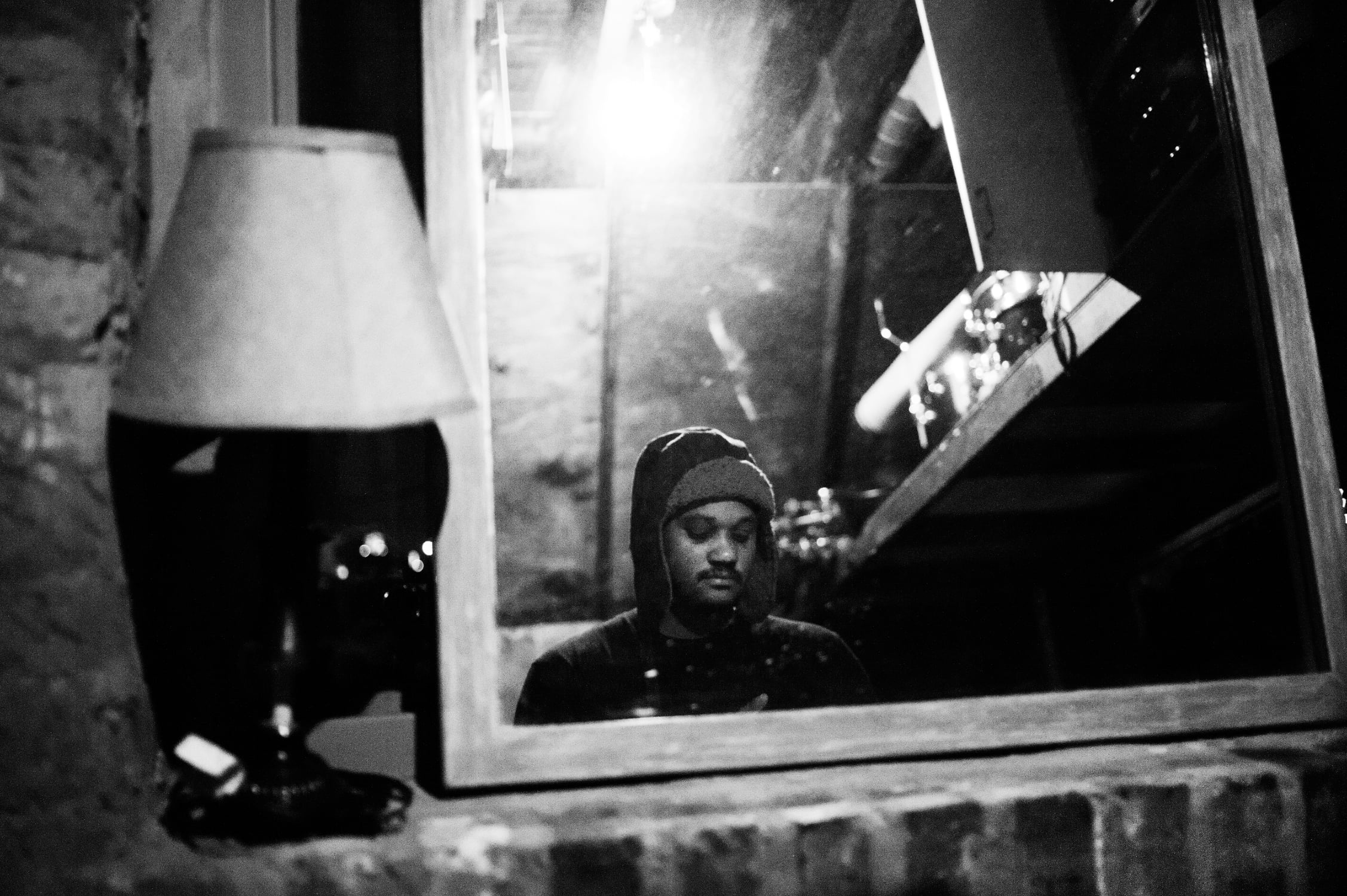 So that's style. Now let's get into substance. When Ferguson was the topic of the day, there was some criticism that artists weren't doing their part, weren't showing solidarity. You address your experience of that and Eric Garner in "Oh Mother." Do you feel any sort of imperative to take that stuff on … Black Lives Matter or whatever speaks to you?
No. I don't actually. I understand people's criticism of artists, in that respect, because I think people have come to depend on artists to make statements and speak for us as a whole. But, like anything else, I think it's a little lazy to just expect that someone else is going to do something. For people who make that criticism, if what you want said isn't being said, then say it yourself. If it really means that much … if it's imperative that it be said and it's not being said, then you need to say it.
But, that said, no matter how I feel about an issue, I also have rules about the way I make music and express myself. The main rule is that I don't force myself to do anything. If I'm compelled to speak about something, then I will speak. I'm not going to speak because other people think I should.
You are just Aaron, when it comes down to it.
Yeah, that's the thing … I wrote those things because I felt compelled, as a person, to express myself about them. And it's great if those things resonate with people, but I wouldn't have done it if I didn't feel the need, internally, to do that.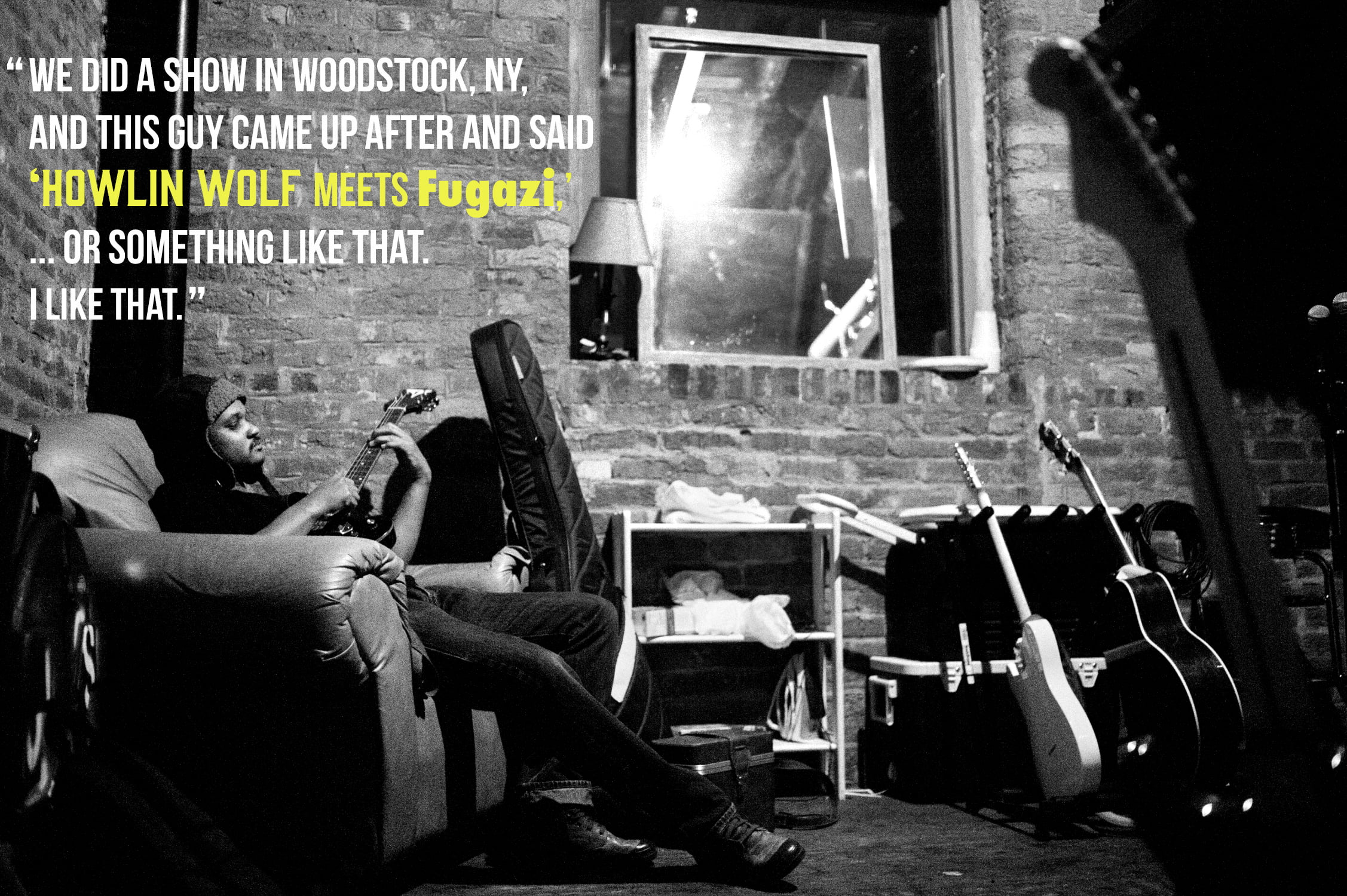 In an interview I read, you talked about being able to see more than one side to things. Absolutes and firm truths don't really exist, do they? It's all subjective perception.
If you're realistic about it, it's pretty hard to come to any other conclusion. [Laughs] If I have an absolute belief in something and there's no proof, so to speak — it's my conviction and faith that I'm holding on to — you may have the exact opposite feeling and who am I to tell you you're wrong? And who are you to tell me I'm wrong? I think, in a lot of cases, that's how we end up killing each other and confusing ourselves and forgetting what's important.
I'm curious about something … As you travel around the country, hitting truck stops and diners on highways in the Heartland, do you feel eyes on you?
Yeah, sometimes, because I don't look like them. I try to be an easy person to talk to and I'm interested in people who are different than me. So I think, sometimes, maybe part of it is people who grow up, say in the Northeast, we're the most neurotic part of the country. [Laughs] We're all in our heads and we care and wonder and try to predict what other people think of us probably too much. So, sometimes, with things like that, I wonder how much is just all in my head. If someone's looking at you, they're curious — maybe more than anything else.
For a long time, I was never south of Virginia, so I had a made up version of what the South is or what the Midwest is. We think of everyone in a sort of monochromatic way: "People in the South are this. People in the Midwest are this." But we're not allowing people in those places to be all the different things that people in those places are. That's actually been one of my favorite aspects of my career. I've now been to a lot of those places, not just big cities. I've been to Milwaukee. And I've been to Iowa. And I've been to North Carolina and places like that and really got to experience what it's really like there.
---
All photos by the supremely talented Laura E. Partain. You can find her on Instagram and Tumblr.