In the past, we've been pretty much adamant in our command to GET. OFF. YOUR. ASS. Supporting musicians, writers, and creators means going out to shows, buying drinks at venues, volunteering at festivals, and so much more — except… not right now.
So here's what you can do to help the music business — and all of your favorite hard-working, paycheck-to-paycheck artists. Just stay on your ass! Each week, we'll round up a few of our favorite events, livestreams, and COVID-19 coping resources that we've scrolled by on our feeds or found in our inboxes.
Did we miss something? (We probably did.) Let us know in the comments or on social media!
Julian Lage and Margaret Glaspy Live From Home
Julian Lage and Margaret Glaspy grace the camera in this very special performance for the updated and socially distant "Live From Home," Live From Here with Chris Thile's response to the COVID-19 crisis.
The sincerity and sweetness of the performance jumps through the screen as the two gifted artists shine together, singing an original song called "Katonah." A song for the times, it's sung from the point of view of a person who is fixed at home in deep thought, wondering about another — who is by no means bound to the narrator. Just as the lyrics lead the listener to wonder, Lage echoes with melodies that are equally comforting and ponderous.
Perhaps a highlight in the video comes when the two are finished performing; listening as the final notes ring, they look to one another and share a satisfied, slightly surprised smile. It's moments like these that can surpass the space between camera and screen and connect music to audiences anywhere.
See more artists perform "Live From Home" here.
---
What the $2 Trillion Coronavirus Stimulus Bill Means for Musicians
Pitchfork walks musicians and music industry folks through one of several economic relief packages and the specific ways by which it attempts to aid freelancers and those in the gig economy — but record stores, labels, venues, and other types of businesses in these spaces as well. Read more here.
On Monday, April 6, the Recording Academy will host a webinar that will provide facts and resources for those navigating this relief package — the CARES Act — as well.
---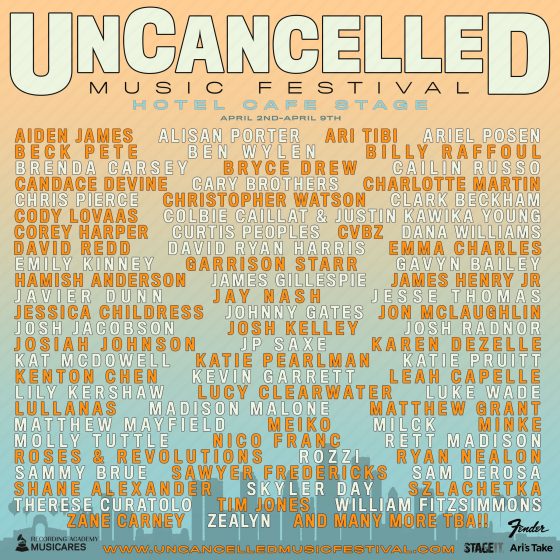 Our friends at storied Los Angeles roots music venue the Hotel Cafe will have a dedicated stage as part of the UnCancelled Music Festival through April 9. Hosted on StageIt, the event will bolster Hotel Cafe as they support their staff, their community of artists, and the music community at large through gifts to MusiCares' COVID-19 relief fund.
You can support our friends at the Hotel Cafe directly here.
---
Artist Rights Alliance Resource List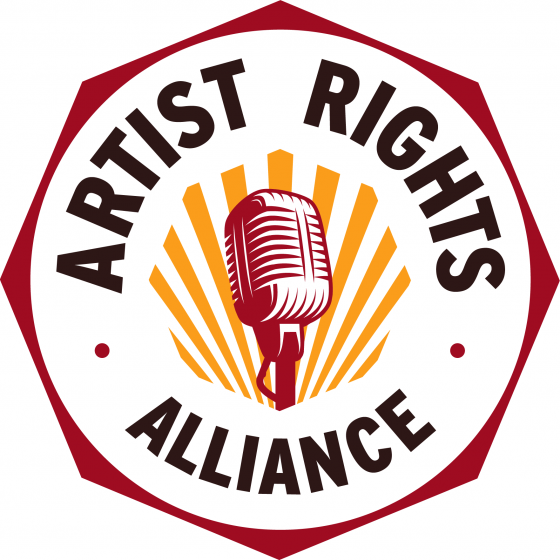 Another excellent collection of resources, the Artist Rights Alliance is an artist-run non-profit advocating for musicians, performers, and songwriters in the digital landscape. Arts and music-based organizations are especially important in this time, as they often have a more holistic understanding of the particular needs of these communities; on their list you can find resources for addiction recovery and care, tips for keeping busy, a guide for ethical gig cancellations, and so much more.
---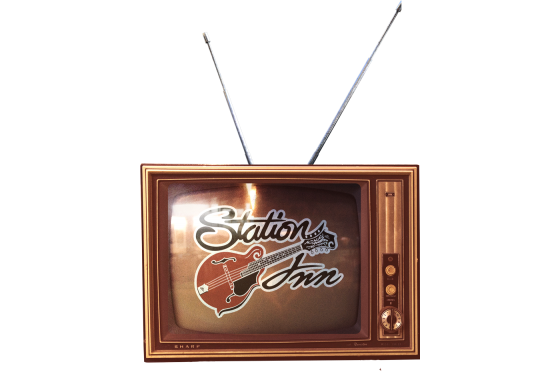 After more than 46 years, the plucky, resolute bluegrass venue that refused to fall to development, condominium complexes, and boutique hotels has "turned the lock" because of the novel coronavirus. After a couple of weeks of ongoing broadcasts on their new Station Inn TV platform, with the proceeds going toward the working musicians on each show, the team at the little stone building in Nashville's Gulch neighborhood has decided to shut it down. Good news, though! Given their backlog of Station Inn TV content, they will continue rebroadcasting past shows online — on their website and Facebook page. In a time when we need bluegrass more than ever, we hope you'll tune in and support this iconic home for bluegrass and the bands who make it.
---
Chef Edward Lee's Restaurant Workers Relief Program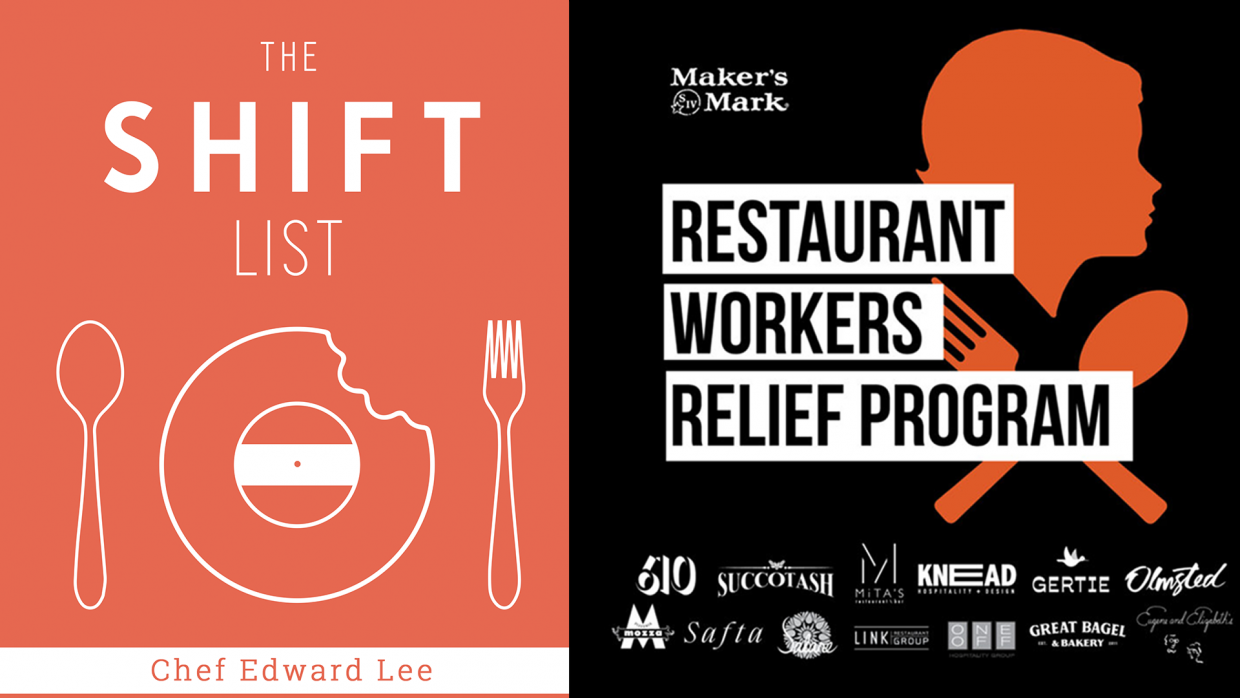 We returned to the archives of our podcast, The Shift List, for a conversation with Chef Edward Lee, who is now leading the charge across the country to support our food service and hospitality workers — who have been disproportionately impacted by COVID-19 restrictions and closures. Listen to the episode and find out more about how to help here.
---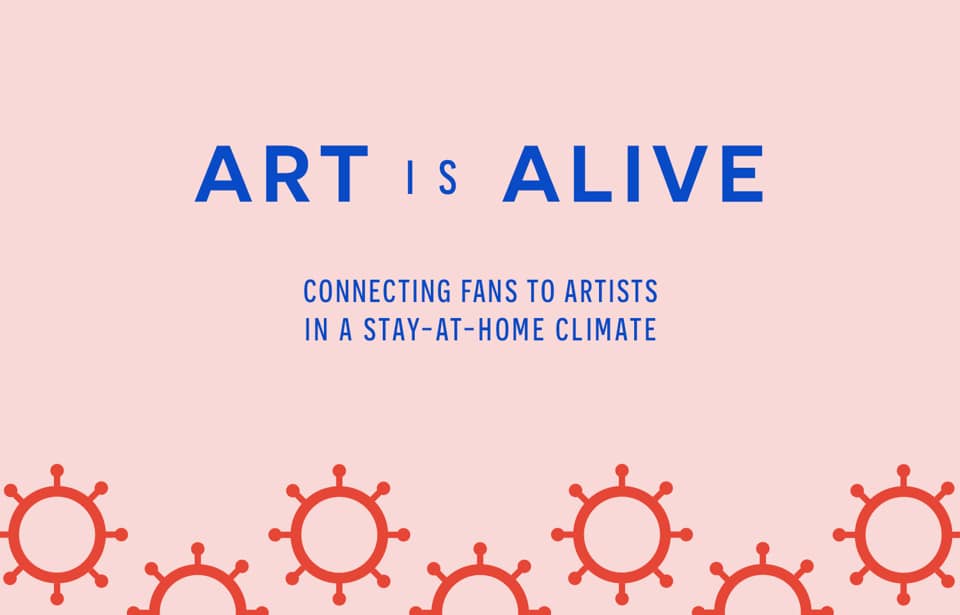 Created by artist Rhiannon Giddens, and in collaboration with Amanda Palmer and Neil Gaiman, Art is Alive connects fans to artists in a stay-at-home climate. Described on their website, "Art is Alive is a solidarity effort aimed at providing resources, spreading awareness, and building connectedness within the artistic and creative freelance communities impacted by the 2020 COVID-19 pandemic."
We've all seen, in just a few short weeks, how frenetic, disorganized, and piecemeal the response has been to this crisis and its ripple effects, especially in the music industry. Art is Alive attempts to put as much of these puzzle pieces together in one place, a sort of leave-a-penny, take-a-penny hub for those interested in navigating all of this uncertainty together. Find resources, find artists, and find music streaming right here.
---
Justin Hiltner and Jonny Therrien contributed to this article.