Before there's sound, lights, or friendly stage banter, there's stage wear setting the tone for the performance. Whether it's sporting jeans and a tee or showing up dressed to the nines night after night, what a musician chooses to wear on stage says a thing or two about themselves and mood of the night.

I have an appreciation for everything from the understated and functional to the over-the-top wardrobe decisions of an artist/band. One band that always delivers an unforgettable performance while looking handsome as hell is the 400 Unit. I caught up with the guys earlier this month during their impressive six-night run backing Jason Isbell at Nashville's beloved Ryman Auditorium and got a behind-the-scenes experience of their rituals and wardrobe choices.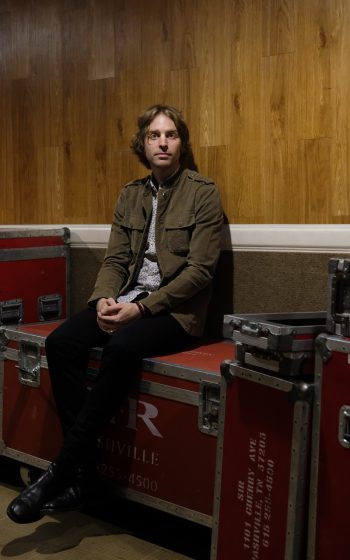 "No one ever gave me any advice on stage wear. I've been touring since I was 18 years old, so I pretty much learned as I went. I think it's important to dress how you feel and, also, if you like a vintage look, don't go too far; still try to remain in the current time you're living in, as best you can." — Sadler Vaden, guitar
Clothing Superstitions 
I like to have my coin necklace that belonged to my mother, who is deceased. I feel a sense of comfort and a relaxing energy when I wear it.

Pre-show Ritual
Lately, my pre-show ritual has been getting the guitar out and singing any song while Jimbo sings the high harmony.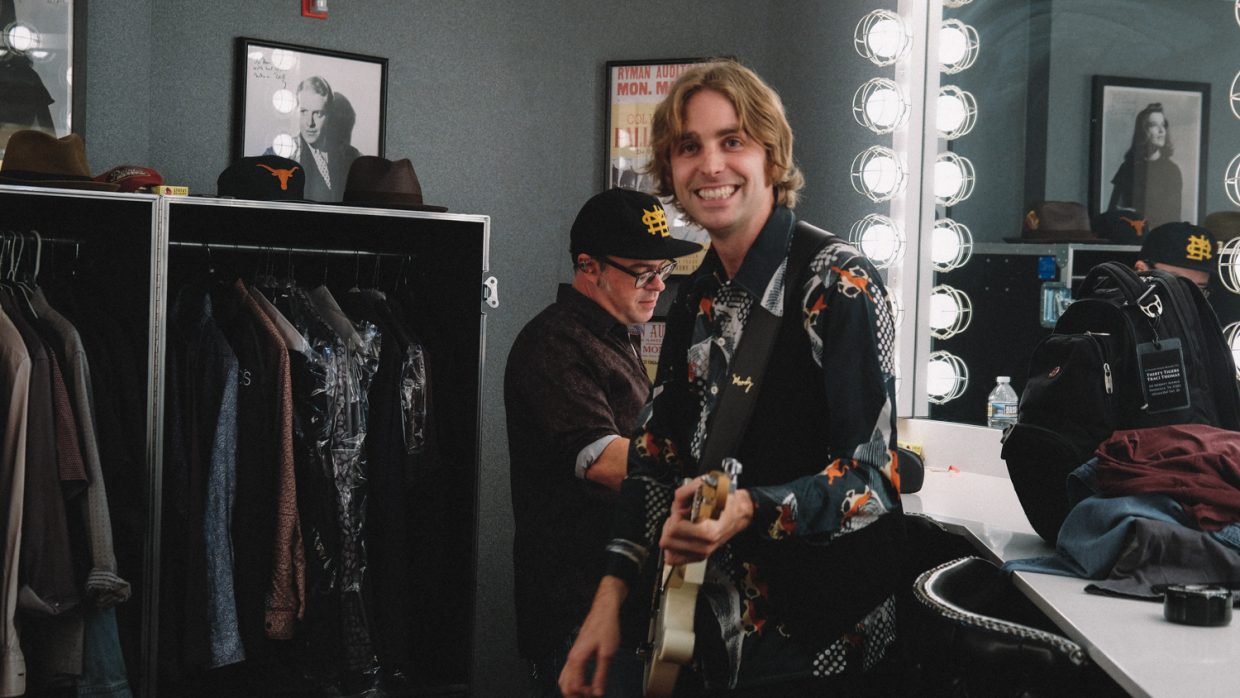 Stage Wear Essential
I find that a good pair of black Levi's jeans are essential for any rocker. You can make those work in any situation you're in, if you need to look sharp or casual
Never leave for tour without … one good pair of comfortable socks.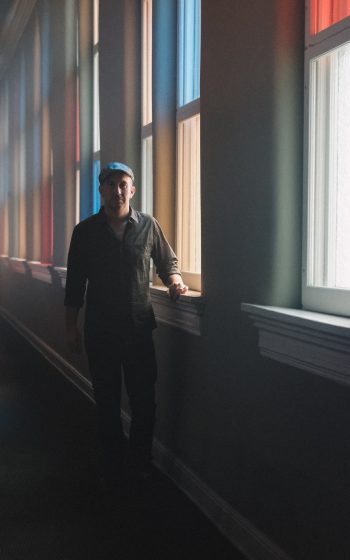 "When I was 19 or so, and playing in a couple of different working bands in college, one of my gigs was in a blues band. For every other gig I did, it was pretty much anything goes, as they were college bands playing whatever was popular at the time. But my blues gig was always way more serious and professional. It was then that I realized that fashion had a place in what I was doing. Playing blues festivals and juke joints around the South put me around a culture of musicians who dressed their best, no matter what the gig. Admittedly, I don't always go full-on dapper, but when I do …" — Chad Gamble, drums
Clothing Superstitions
As a drummer, I tend to stay away from things like long sleeves, coats, and slick boots. Plenty of drummers are able to pull those things off, but it only increases the possibility of disaster for me. Sticks getting caught in shirt cuffs and feet sliding around pedals are true wardrobe malfunctions. 
Pre-show Ritual
I pace. Endlessly.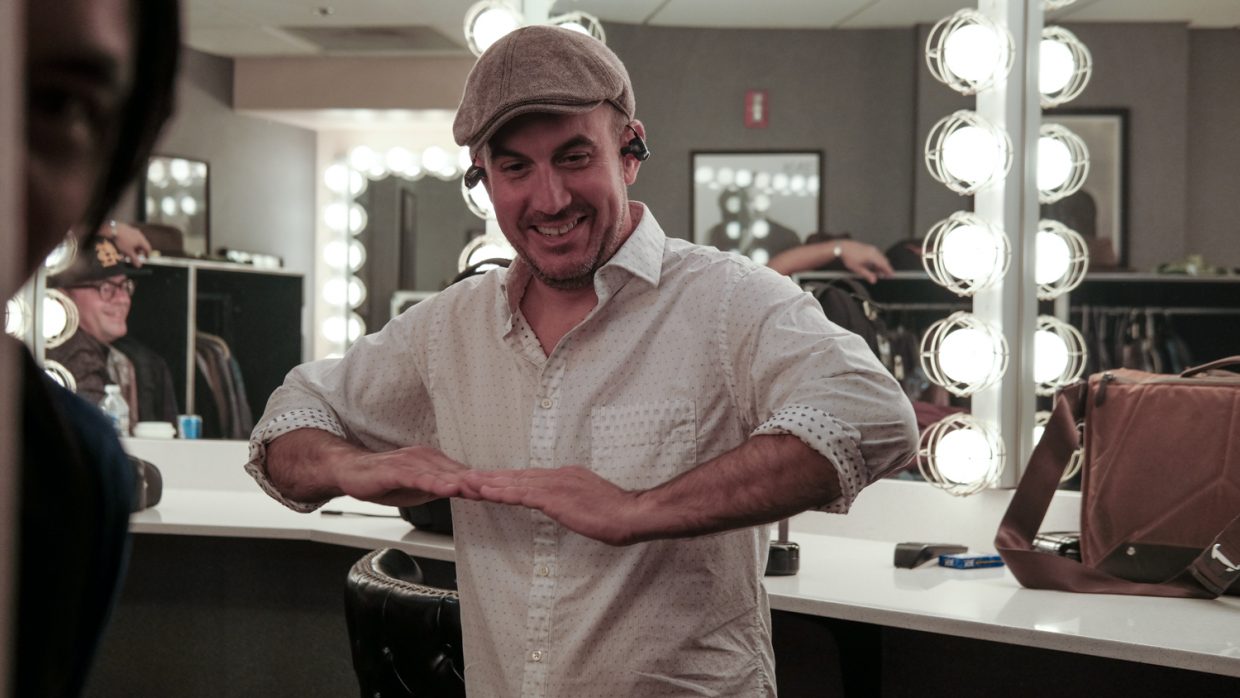 Stage Wear Essential
I wear hats when I play. I'm not vain enough to think that it makes me look better, but the truth is, I have the propensity to sweat when I play … a lot. If I were in Dire Straits or something, I might wear a sweat band, but hats serve that purpose well enough for me and look better, in my opinion. 
Never leave for tour without … Downy Wrinkle Release.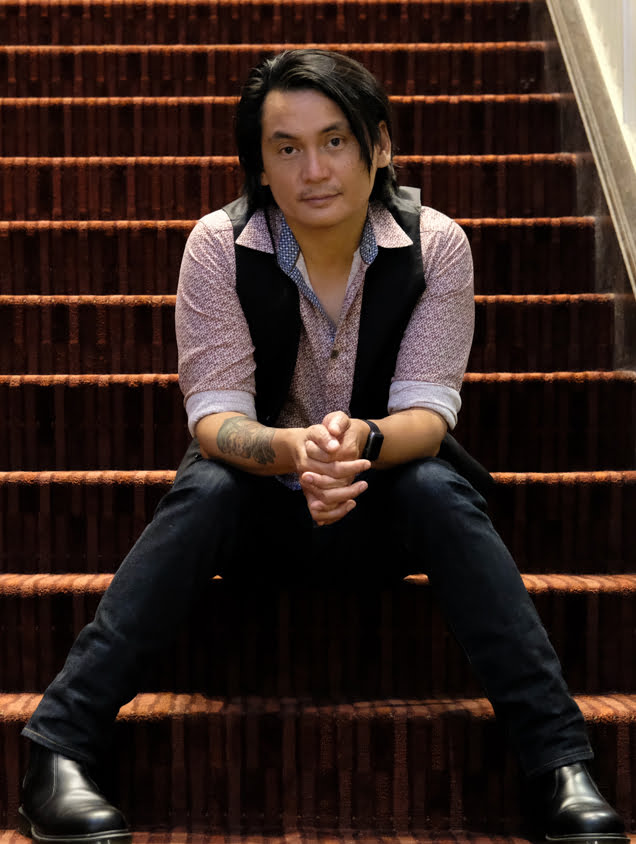 "I don't remember anyone giving me any particular advice about how to dress for the stage, but it was during my time in Son Volt that I figured things out for myself. That was my first professional gig and it was the first time I wasn't begging my friends to come see me play because there was an audience already there for that band. A lot of them were paying good money for tickets and for a 'show.' Suddenly, you're not just a musician; you're a performer." — Derry deBorja, keys and accordion
Clothing Superstitions
I used to wear a tie the night a show sold out. It was mustard yellow and probably lost somewhere in my closet. No real superstition behind it. It became a kind of game. Made it easier to decide what to wear on some given nights.
Pre-show Ritual
I go to the bathroom a lot. I drink a lot of water.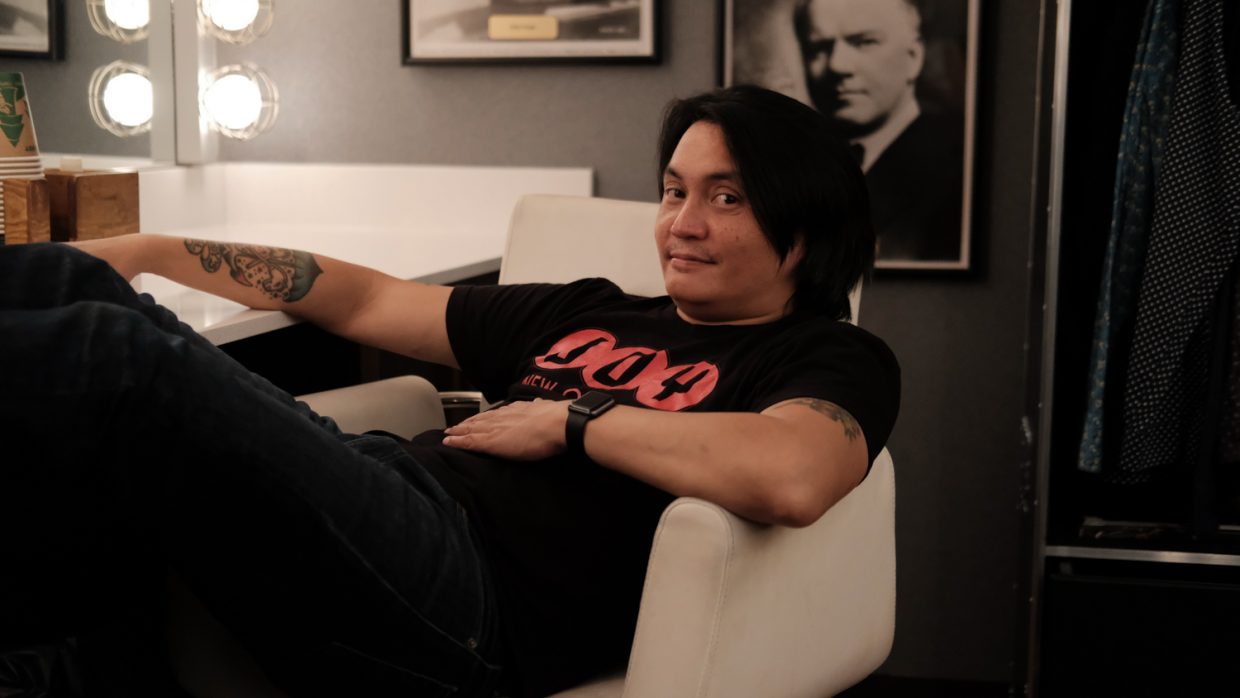 Stage Wear Essential
Combat boots are my new essential. You can wear them anywhere with pretty much anything, both on and off the stage. Very handy for touring as it makes for a lighter suitcase.
Never leave for tour without … either a camera, an audio recorder, or a pen and paper. Also, never leave for tour without cleaning up your place before you leave. Trust me.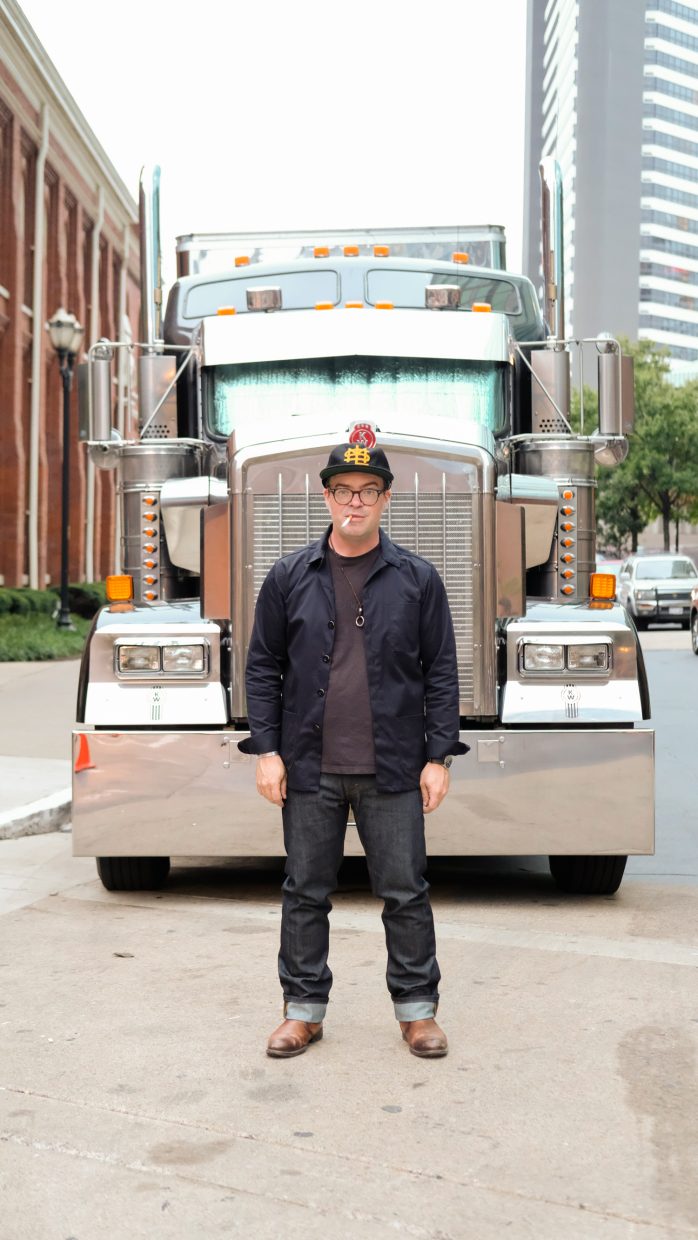 "I can't recall anyone specifically giving any advice on stage wear. I'd always heard that Hank Williams once said that, if you're gonna stand in front of an audience to entertain them, you have to dress better than them. That piece of advice gets more expensive every year!" — Jimbo Hart, bass
Clothing Superstitions
I once had a fedora that I acquired while on the road with a band that didn't end well, and I held on to that fedora … until I started almost having automotive incidents every single time I wore it. I started to believe that it was cursed, somehow. Derry and I had to go to St. Louis one time to get some of his gear, and I told him about the hat the morning we were leaving. He called me crazy and then we got in the van to leave and, sure enough, we almost got hit head-on. I tossed that fedora out the window somewhere on I-55 and, thankfully, no more near-collisions.
Pre-show Ritual
Besides making sure all pockets are empty, save a few picks, the only pre-show ritual that seems to happen every single night is me asking Derry if my clothes are okay. He always shoots me straight.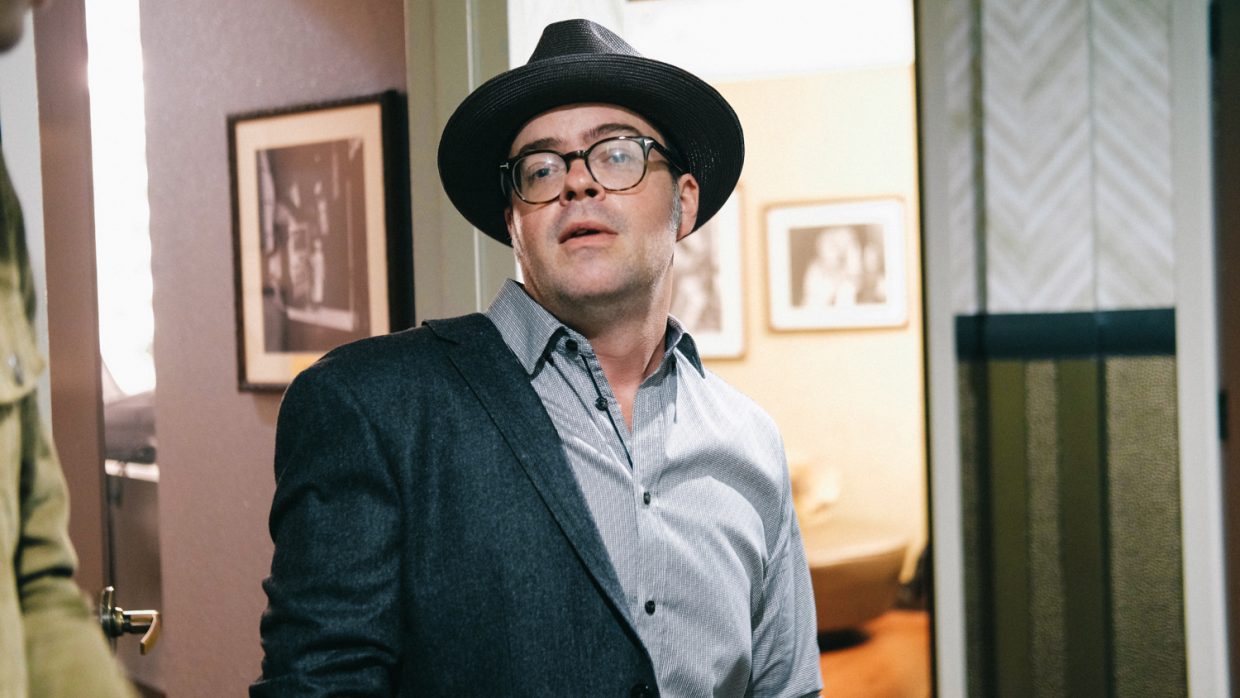 Stage Wear Essential
I wear a lot of hats. I call them essential because they cover up my lack of good hair. Also, I have a thin, aluminum bracelet that a friend gave me with 'Sweet Home Alabama' inscribed on it that I wear all the time (on and off stage) to remind me of where I'm from and the people who made me who I am.
Never leave for tour without … at least one awesome pair of boots. They always work with jeans, and you never know when you'll actually need their functionality. It's more often than one might imagine.