Loo-a-vul, Lou-e-ville, Loo-a-ville, Looey-ville: Ask a local and you might get mixed responses on the correct pronunciation of its name, but anyway you spin it, the city boasts a lot more than their slugger. Louisville is proving itself as a destination, not just a stop along Highway 65. In addition to the unmistakably Kentucky traditions of bourbon and basketball, the town has a storied cultural history, a thriving food culture, and an evolving music scene. Derbies and juleps are great, but we did a deep dive of Louisville's local spots.
Getting There
Smack dab in the middle of the eastern U.S., Louisville's geography lends itself well to a quick weekend trip from various surrounding cities, like Nashville (two+ hours), Cincinnati (four hours), and St. Louis (four hours). Take the Bourbon Trail through Lexington to Louisville or, if you're feeling ambitious, bike it. Louisville International Airport is 10 minutes from downtown.
Accommodations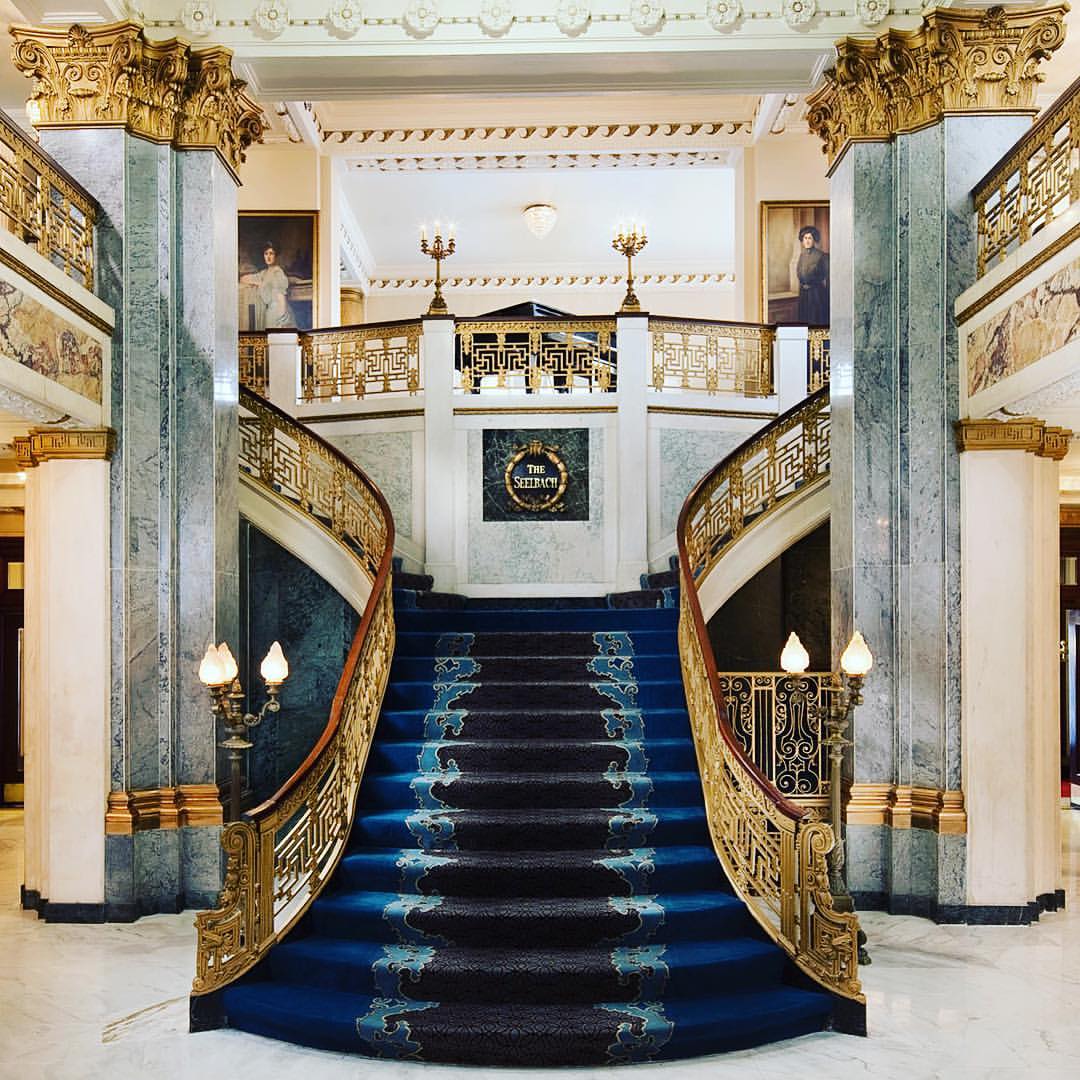 Photo credit: Seelbach Hilton
If you like your accommodations with a side of cocktails and modern art, check out the 21C Hotel. If a hotel with an art museum isn't in your budget, you should still stop by for cocktails and art browsing. For the lit nerds, F. Scott Fitzgerald hung around the Seelbach Hilton's bar, meeting a gangster who inspired his socialite character, Jay Gatsby, in The Great Gatsby.
Eats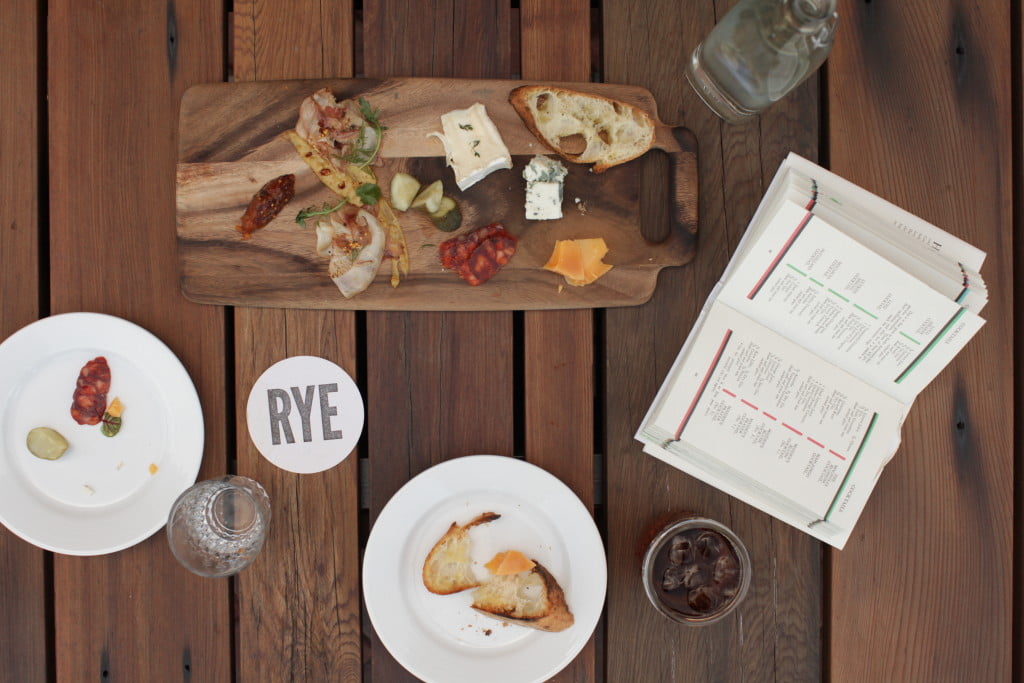 Photo credit: Rye on Market
UPS is headquartered in the town, so local chefs have extra speedy access to fresh ingredients overnighted, thus fostering a killer food scene. From restaurants which have endured the times — like Jack Fry's — to new kids on the block — like Rye — Louisville's food scene is rooted in Southern food with a finger on the contemporary foodie pulse. Chef Edward Lee's 610 Magnolia is also a great choice for a fancy meal that's worth it.
Drinks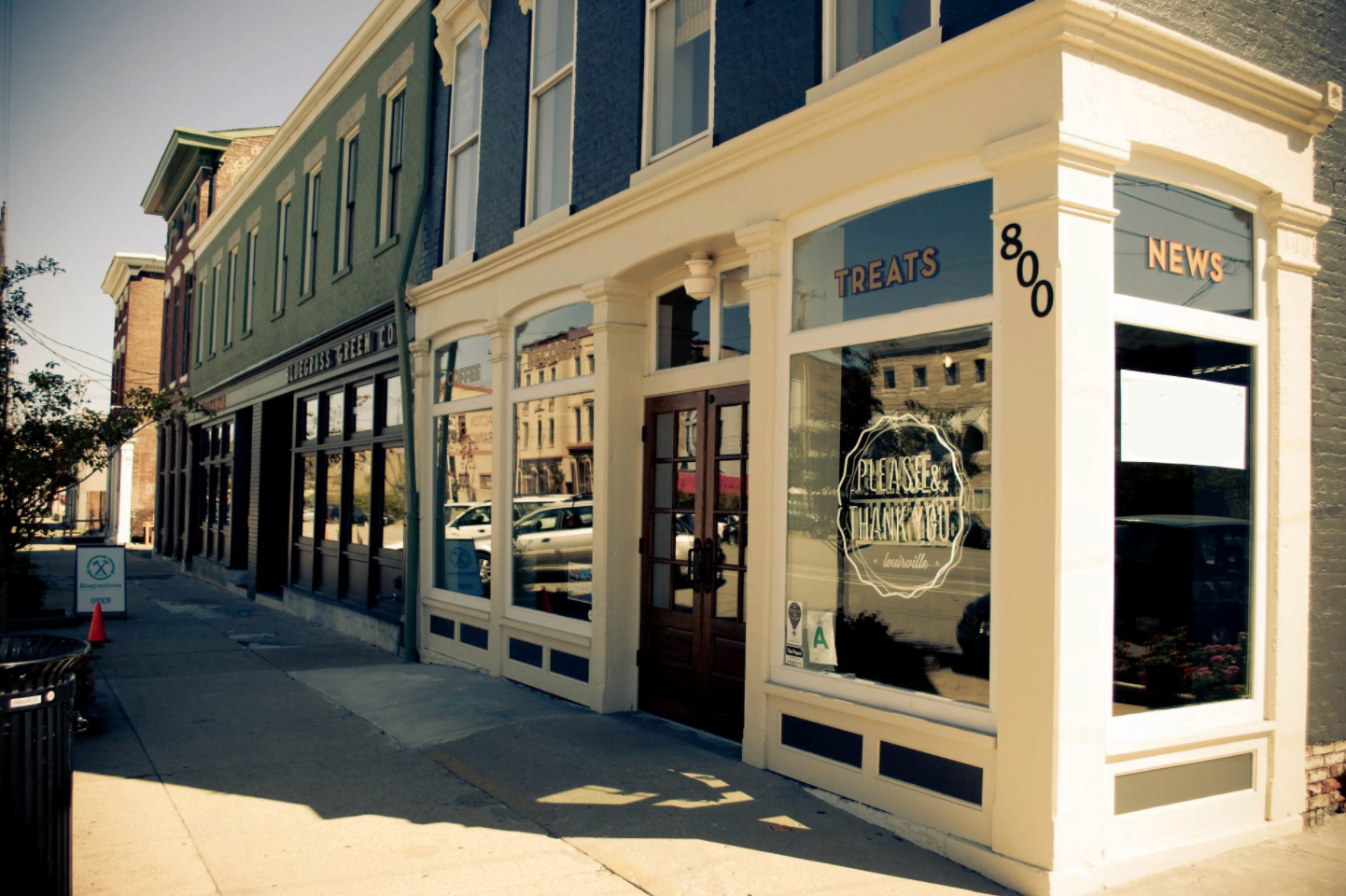 Photo: Please & Thank You
Bourbon. And lots of it. Declared "America's Official Native Spirit," more than 95 percent of the world's bourbon is distilled and aged in Kentucky. Downtown Louisville has a free Urban Bourbon Trail, which consists of bars which all serve at least 50 different kinds of bourbon. For the hops enthusiasts, Falls City Brewery is in the midst of reinventing itself and has been a Louisville staple for years. Apocalypse Brewing has quality brews made in an environmentally conscious process and a Yappy Hour for you and your pup.
For your coffee fix, Quill's Coffee and Please & Thank You will fit the hip coffee bill of big cities. Head to the back of Please & Thank You to shop for records, while you sip their Thai iced coffee and eat "Louisville's Best Chocolate Chip Cookie." Wander over to Bardstown Road for local shops, food, and bars in one spot.
Cultural Sights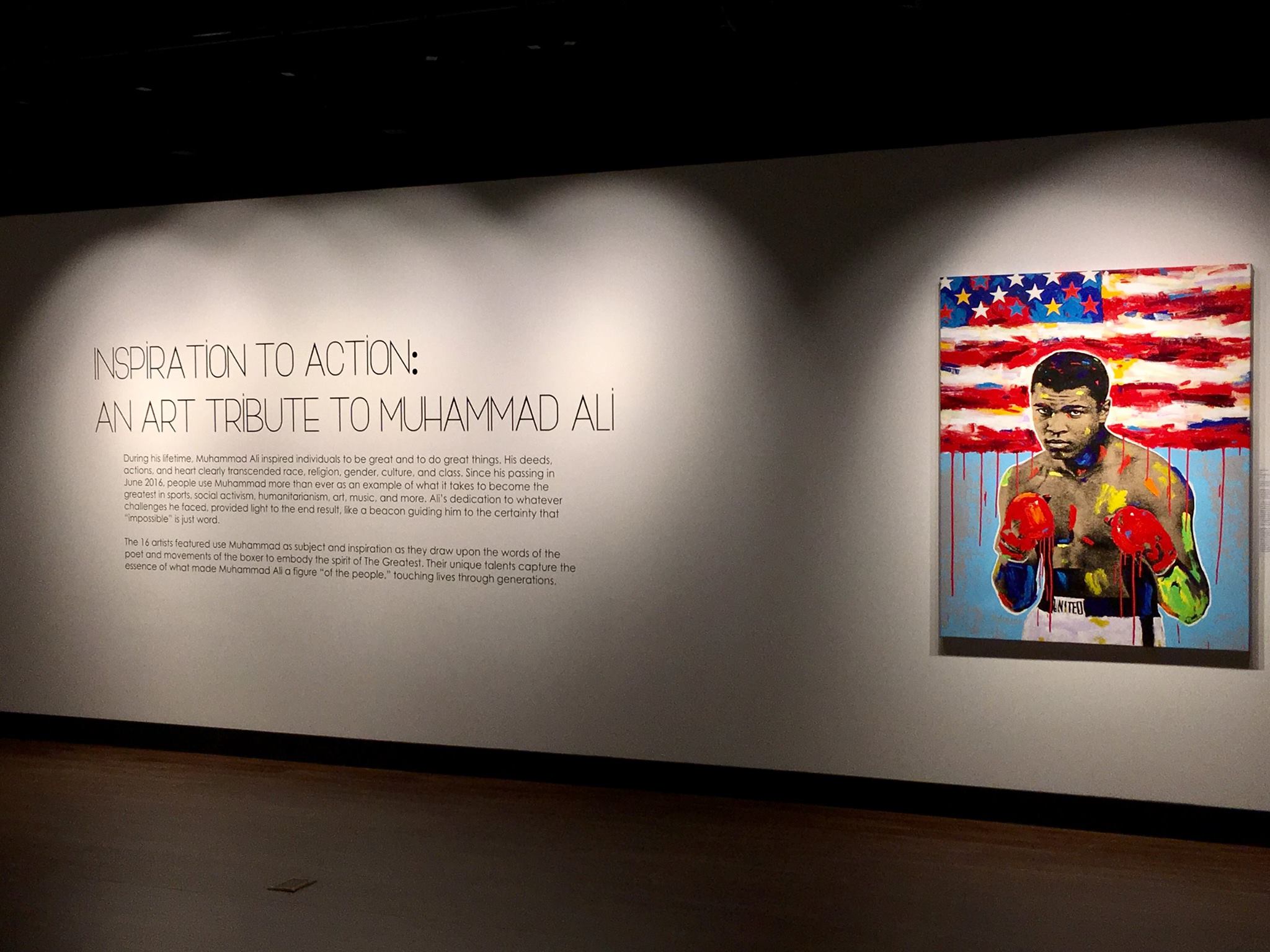 Photo credit: Muhammad Ali Center
Pay homage to the greatest of all time at the Muhammad Ali Center, a spot well worth the $12 price tag. It's just as much about civil rights as it is his career, plus we could all take a cue from his motto, and the museum's tagline: "Be great. Do great things." It's not open on Mondays and has spotty hours, so check before you go.
If you're planning on geeking out on museums, consider getting "The Main Ticket," which bundles admission to six downtown Louisville attractions, including the Frazier History Museum, Kentucky Museum of Art and Craft, Kentucky Science Center, KentuckyShow!, Louisville Slugger Museum & Factory, and the Muhammad Ali Center for 30 bucks.
On top of that, the Bernheim Arboretum and Research Forest is a great day hang and hosts all kinds of nerdy plant events, like wildflower walks and updates on the American Woodcocks' nesting.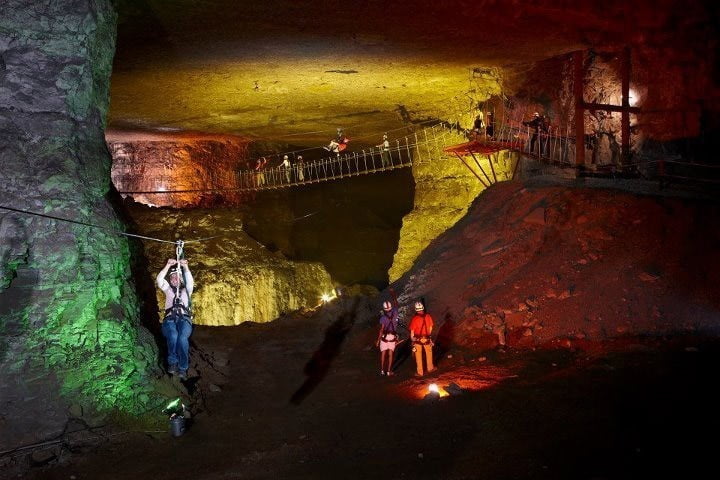 Photo credit: louisvillemegacavern.org
Louisville Mega Cavern boasts the world's only underground zipline. Yep, that's a thing, and they've got six of them which run year round.
Music
Louisville's upped its festival game with Forecastle every July, and Bourbon And Beyond in September. If you're looking for low-key, down-home Kentucky bluegrass, look no further than Barret Bar. For bluegrass with your bloody mary, check out the Monkey Wrench. Louisville's quirky Zanzabar brings under the radar artists to their pinball arcade/venue combo, and has been open since the '30s.
---
Lede photo credit: Scott Oves