Named for the scenic stretch of highway running through the 16 beach towns in Florida along the Gulf of Mexico, 30A is a curated, Instagram-able beach experience. From the tower in Seaside to the monochromatic white buildings of Alys Beach, each part of 30A has an aesthetic which breaks the beach bum mold. Among them, Santa Rosa Beach is home to the renowned 30A Songwriters Festival every January.
Getting There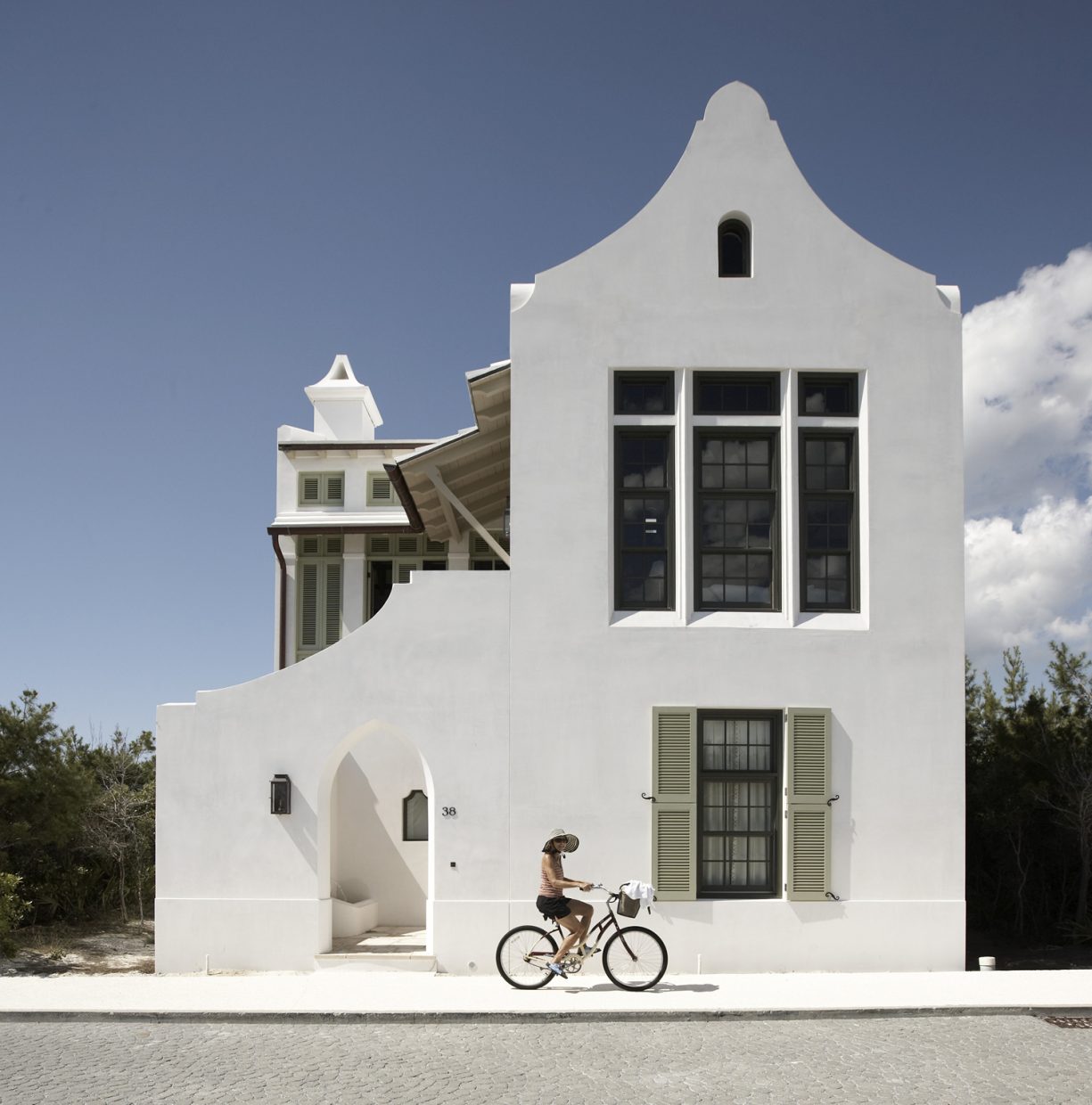 Located on the northwest gulf coast of Florida between Destin and Panama City, the 30A region is easy to reach. Between Northwest Florida Beaches International Airport (ECP), Pensacola Gulf Coast Regional Airport (PNS), and Destin/Ft. Walton Beach Airport (VPS), plenty of nonstop flights to big cities are available to the area. While there, navigating by bike is the norm, but Uber and Lyft are available.
Where to Stay
30A stretches 50 miles along the Gulf of Mexico, offering plenty of accommodations — from beachside condos to full-blown resorts to Airbnbs. Resorts abound, but we recommend the Airbnb or VRBO approach. The Songwriters Festival is headquartered in Santa Rosa Beach, but Seaside, Seagrove, Watercolor, Grayton Beach, Rosemary Beach, and Alys Beach are all close by. If you want to spring for the resort life, try the Pearl.
Must Sees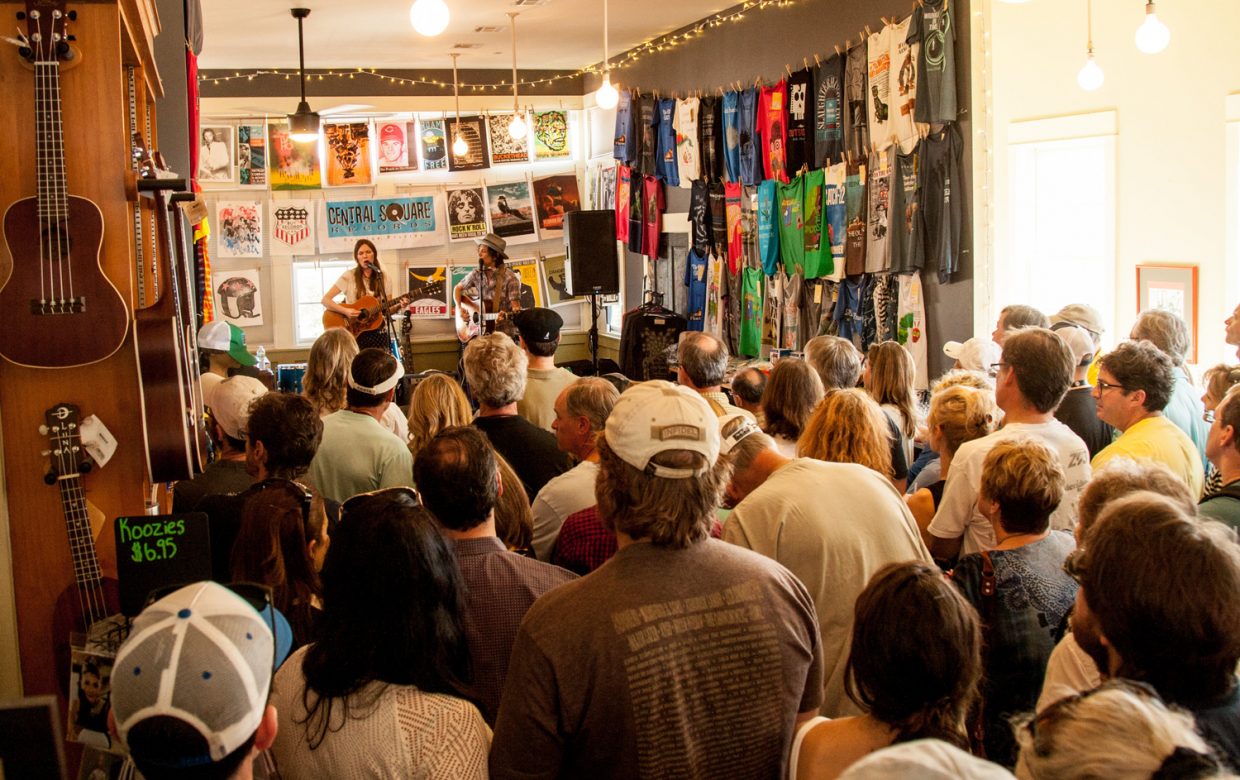 Central Square Records. Photo credit: Dawn Whitty
In addition to beach time, 30A's laid-back towns have a lot to offer. In Seaside's Central Square, Sundog Books and Central Square Records are a culture lover's dream. A book/record store combo with recommendations by staff who have their finger on the pulse. Central Square also hosts in-store performances regularly and during the 30A Songwriters Festival. Seaside is also home to a variety of art galleries behind Central Square on DiBicci Park. Check out Red Bird Gallery and An Apartment in Paris.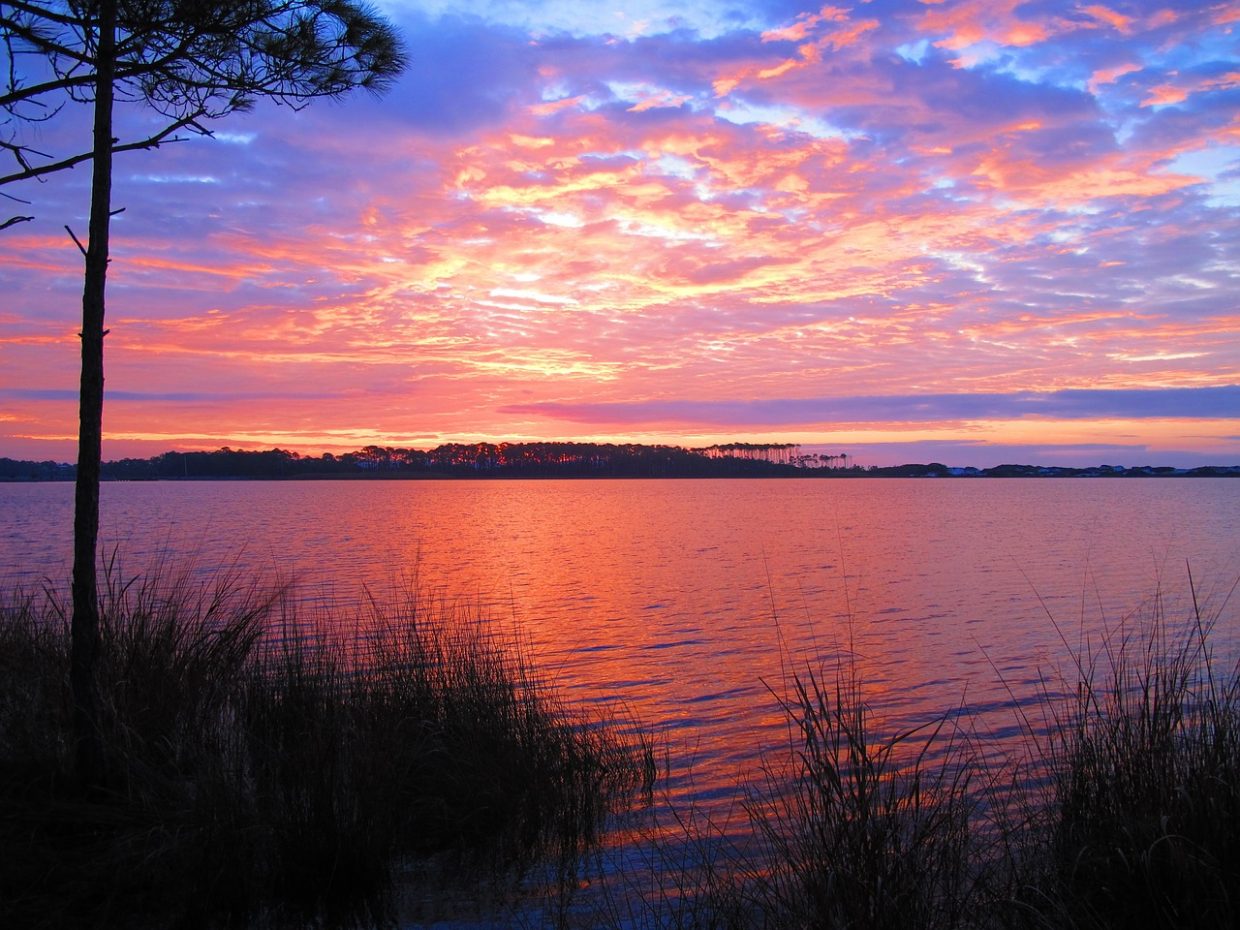 Grayton Beach State Park. Photo credit: Pixabay
For the outdoorsy folks, Grayton Beach State Park has cabins to rent, plus a 4.5 mile hiking/biking loop alongside the Gulf of Mexico. The stand up paddleboard craze pretty much originated in this area, so finding a guide company is easy. Paddleboard in the bay, if you're a first timer, and we recommend renting through YOLO.
Eats & Drinks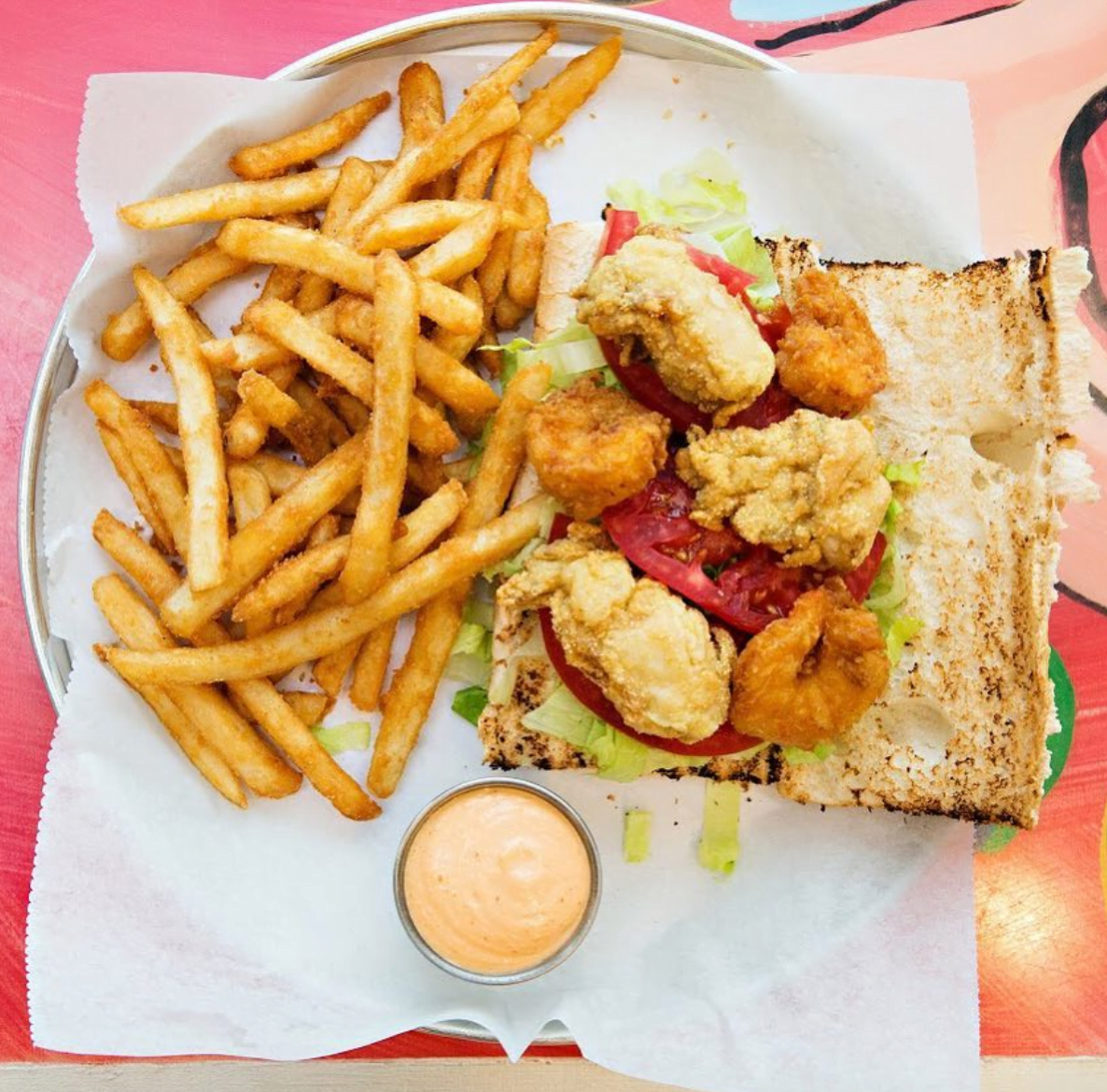 Photo credit: 732 Whiskey Bravo
Seaside is centrally located and packed with great restaurants and bars. Modica Market is a locally owned, old-school market with anything from ibuprofen to homemade cakes. Bud & Alley's is quintessential 30A, where you can mingle with locals — it's been around since the '80s and, during sunset every day, restaurant goers guess the exact time the sun will set on a chalkboard and, if you guess the time correctly, you get a drink on the house. Vue on 30A is a fancy, beachfront dining spot in Santa Rosa Beach well known for brunch.
For rooftop drinks and poboys, head to 732 Whiskey Bravo — just off Central Square in Seaside. If you want a drink without having to rinse the sand off your feet, Red Bar is your best bet. They host live music often and serve killer crab claws and Bloody Marys. Trebeache's illustrious 2-for-1 oyster happy hour is well-loved at this upscale Santa Rosa seafood haven.
30A Songwriters Festival Pro Tips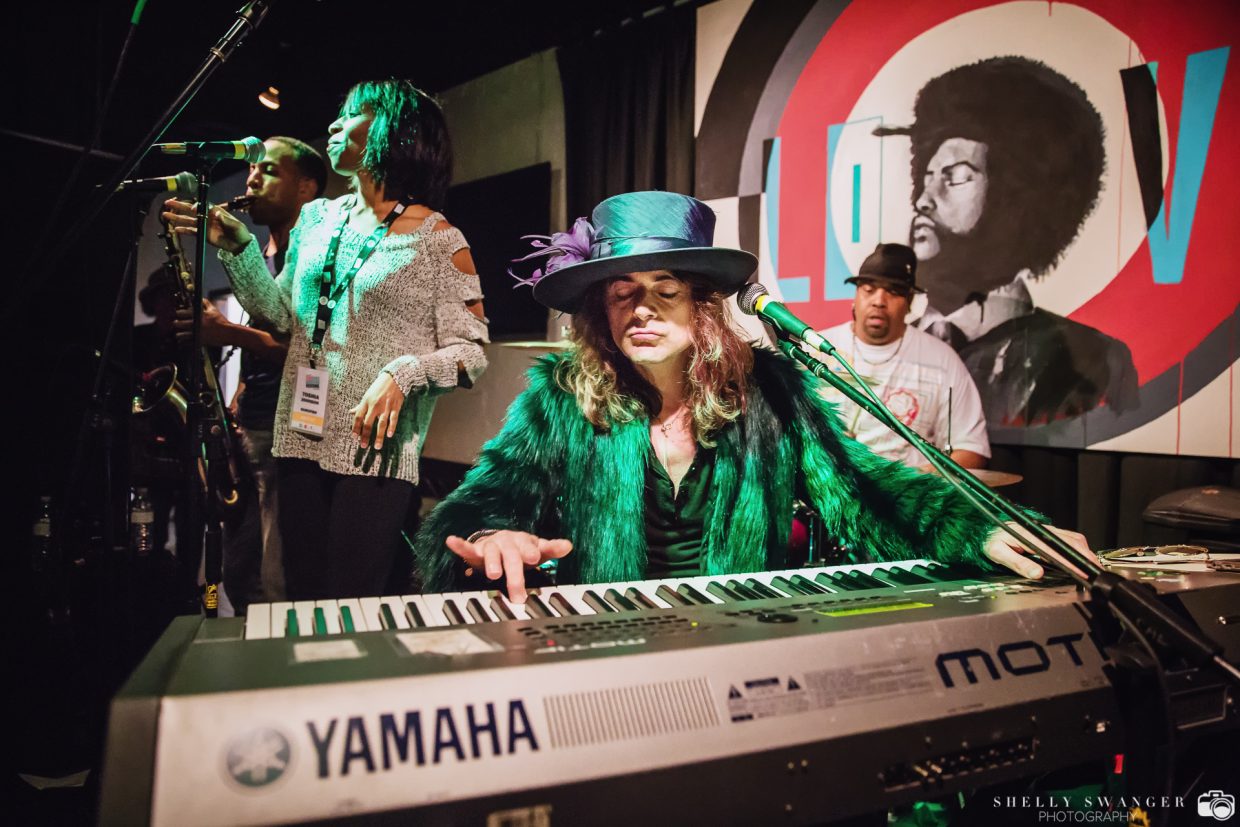 30A Songwriters Festival. Photo credit: Shelly Swanger
The 30A Songwriters Festival is a decentralized, discovery festival taking place up and down 30A in more than 25 venues, from intimate theaters to funky bars. It's the type of festival where you might find Zac Brown wandering into a small restaurant to hop on stage for a few songs … unannounced. Shows take place in intimate venues which make you feel like your uncle is singing you tunes while explaining what inspired him to write them. Since there are more than 225 performances, strategies are encouraged.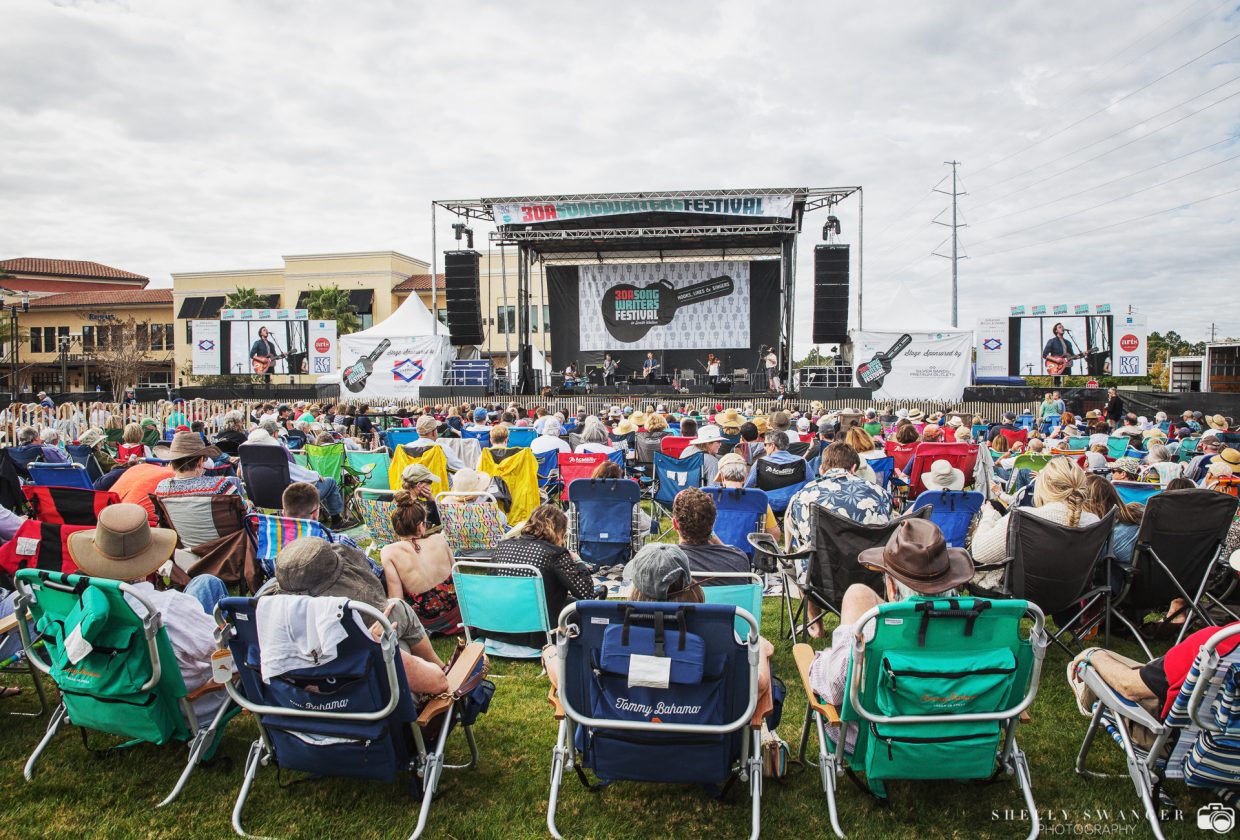 Grand Boulevard Stage. Photo credit: Shelly Swanger
Familiarize yourself with the schedule and prioritize your top artists because lines can be long to get into popular shows. Get to smaller venues early for artists you're dead-set on seeing. There are free shuttles running constantly to get you from venue to venue, which are helpful and reliable. For the bigger shows at Grand Boulevard, bring lawn chairs. It's an outdoor/indoor festival in Florida in January, so the weather can be a crapshoot. Check the forecast, but concert goers are usually fine in shorts during the fest — a perk of Florida.
---
Lede photo credit: Visit South Walton