Burlington, Vermont, has a lot to offer besides Bernie, Phish, and Ben & Jerry's. This small, hippie town is a healthy, friendly, and affordable getaway located in the northwest corner of the state on the coast of Lake Champlain — a college town at heart with a lot to offer besides schooling. Food, coffee, and art run deep in Burlington. Where else can you do yoga overlooking a wild salmon hole, sip a local Smoked Vermont Maple Syrup latte, and happen upon a knitting club/bluegrass jam combo night at the local bar?
Getting There
An oddly relaxed small spot with rocking chairs to lounge while you wait, Burlington International Airport is almost as charming as the city. The airport is a 12-minute cab ride from downtown. Beware: There is an Uber shortage in Burlington and Lyft does not service the area, so having the number of a local cab company comes in handy. There's also a Greyhound station located in the airport. (Pro tip: It's a quick bus ride to Montreal.)
Accommodations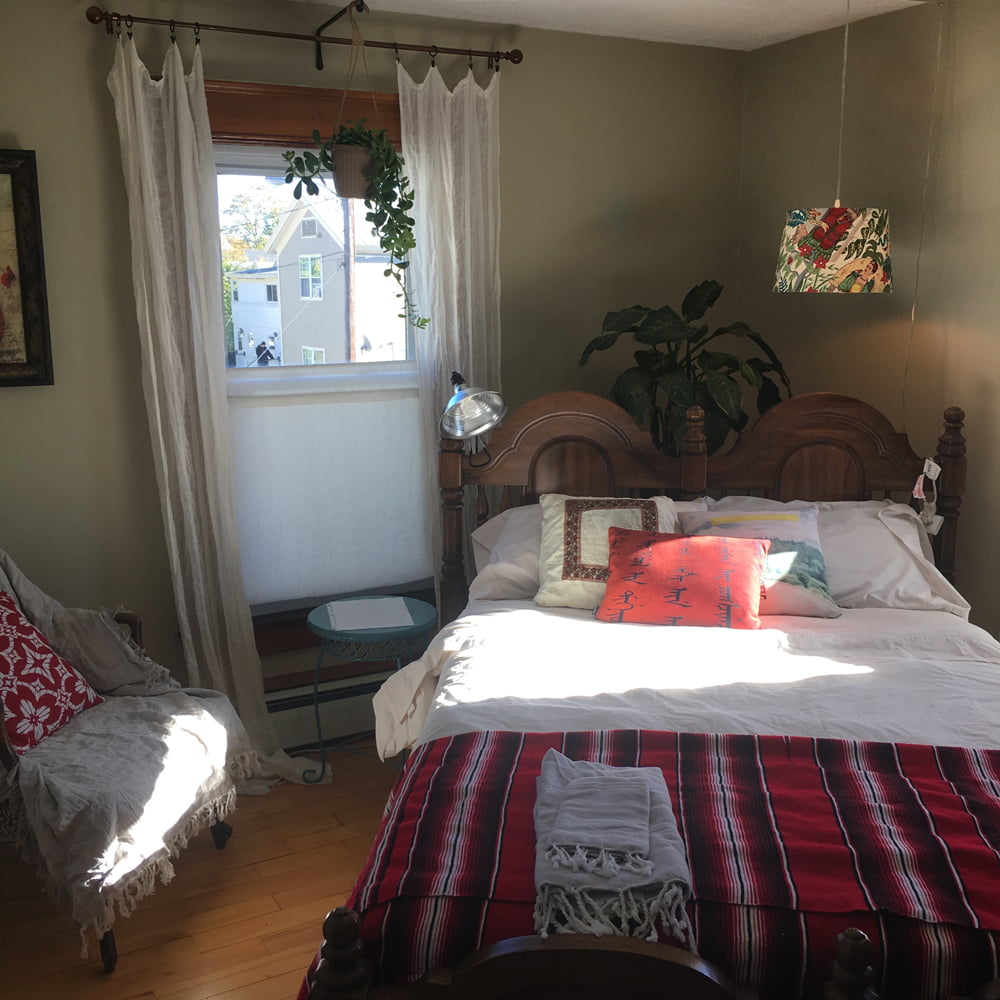 Burlington has plenty of charming bed and breakfasts like Lang House, Made INN Vermont, and One of a Kind Bed and Breakfast. Airbnb also has 300+ affordable options averaging around $150 per night. The town also has a hostel — for backpackers passing through — which runs $40 per night. Just a couple miles northeast of the city is a suburb called Winooski, which is a hip haven full of places to stay for a bit cheaper.
Eats
Burlington is a vegetarian's dream and, with places like Revolution Kitchen, Onion River Co-op, and Pingala Café, any carnivore would be happy, too. Chittenden County is a refugee resettlement area, which means there's a multitude of great cuisines and people from African countries, Nepal, Vietnam, Tibet, and Bhutan. Spice Trader's Kitchen and Tiny Thai are a few authentic and cheap ethnic eats.
Breakfast is the meal not to be missed. With menus sporting homemade rye bread, Vermont maple syrup on every table, and gingerbread pancakes, Sneakers and Penny Cluse are two spots widely agreed upon as the best breakfast spots in town. And, if you're feeling it, grab Ben & Jerry's Vermont-only flavor — Vermonsters — from the factory up the road for breakfast.
Coffee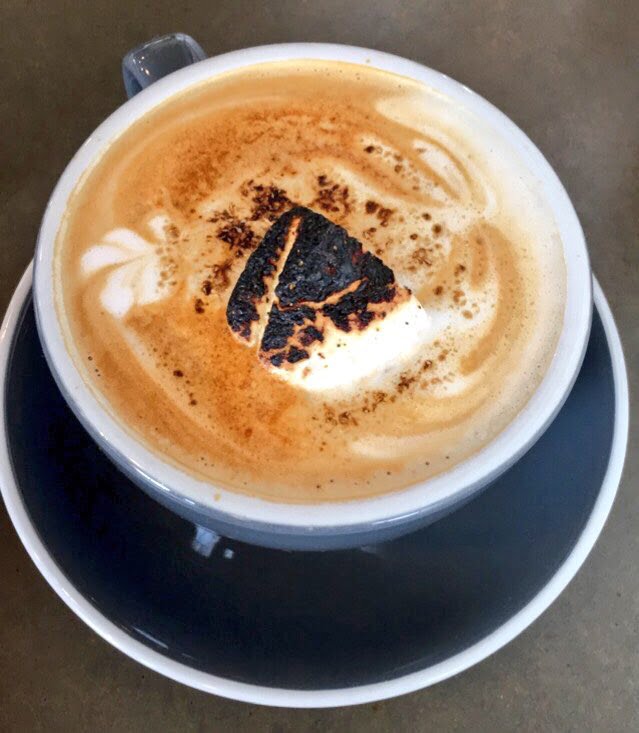 Every town has their ode to the hipster coffee shop, and Burlington has no shortage. Check out Scout & Co. for their Smoked Vermont Maple Latte , Radio Bean for great coffee into the night, and Muddy Waters to grab espresso featuring some light reading — patrons hide notes in the stone walls.
Drinks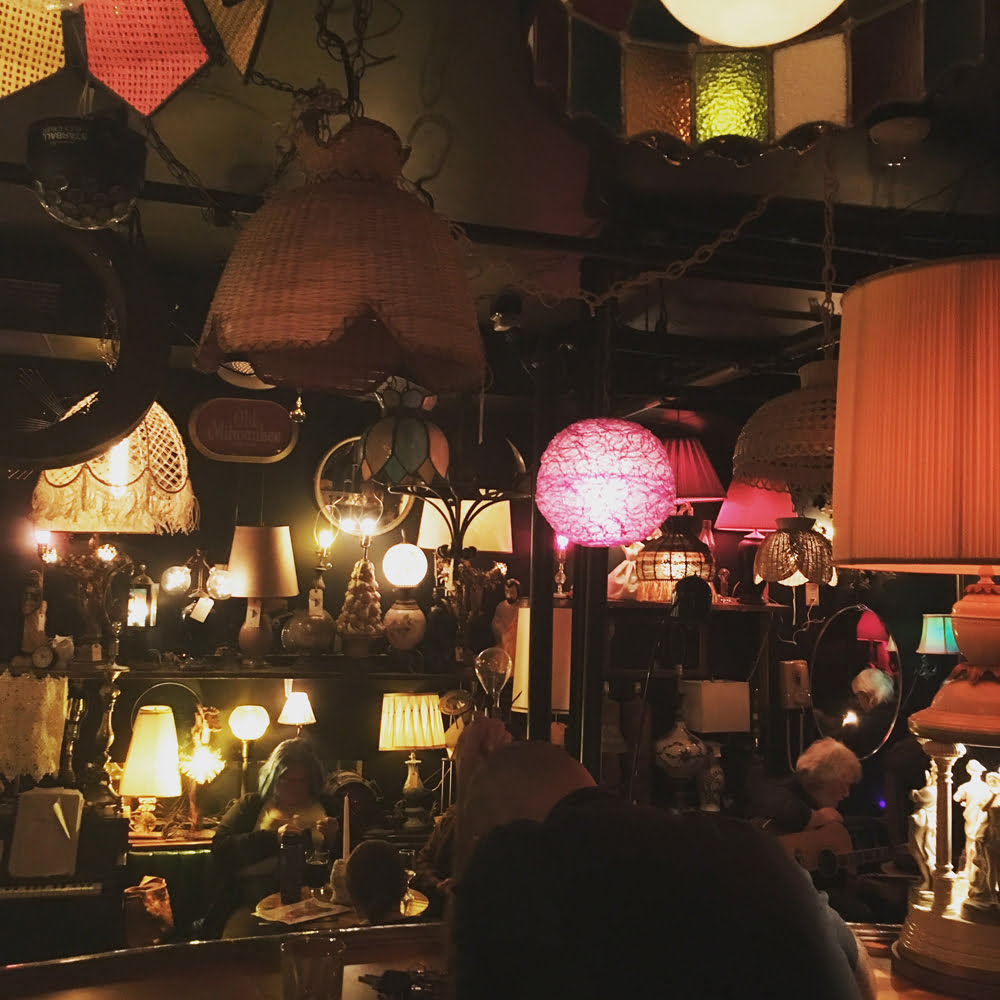 Light Club Lamp Shop, an old lighting shop turned bar, has a bluegrass jam and knitting club on Wednesday nights — a killer combo of local flavor — with fancy pants cocktails. Plus, it's attached to Radio Bean, if you're feeling a late-night espresso stop. Oak45 is a go-to for quiet after-dinner drinks; Mule Bar has the best selection of Vermont ciders; and Vermont Pub & Brewery will satiate the craft brew fans.
Music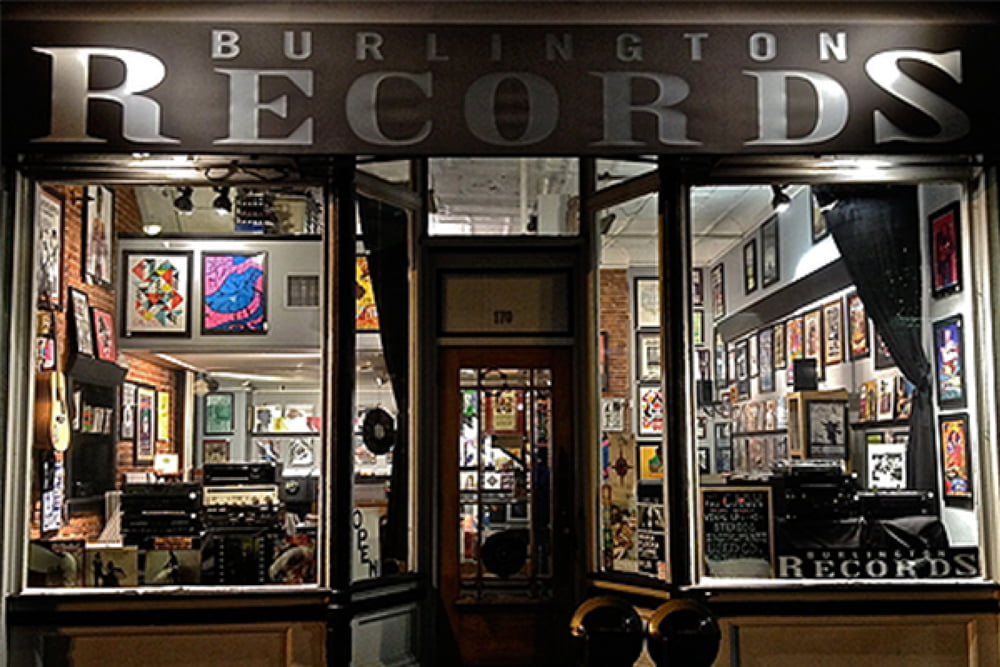 Higher Ground is one of the largest music venues in Vermont, drawing big artists to Burlington with its double-room capacity. Signal Kitchen brings a lot of smaller, traveling indie and alternative bands to the area, as well as better-known local bands. And, in the middle of downtown, Burlington Records is one heck of vintage vinyl haven, with old show posters galore.
Outdoors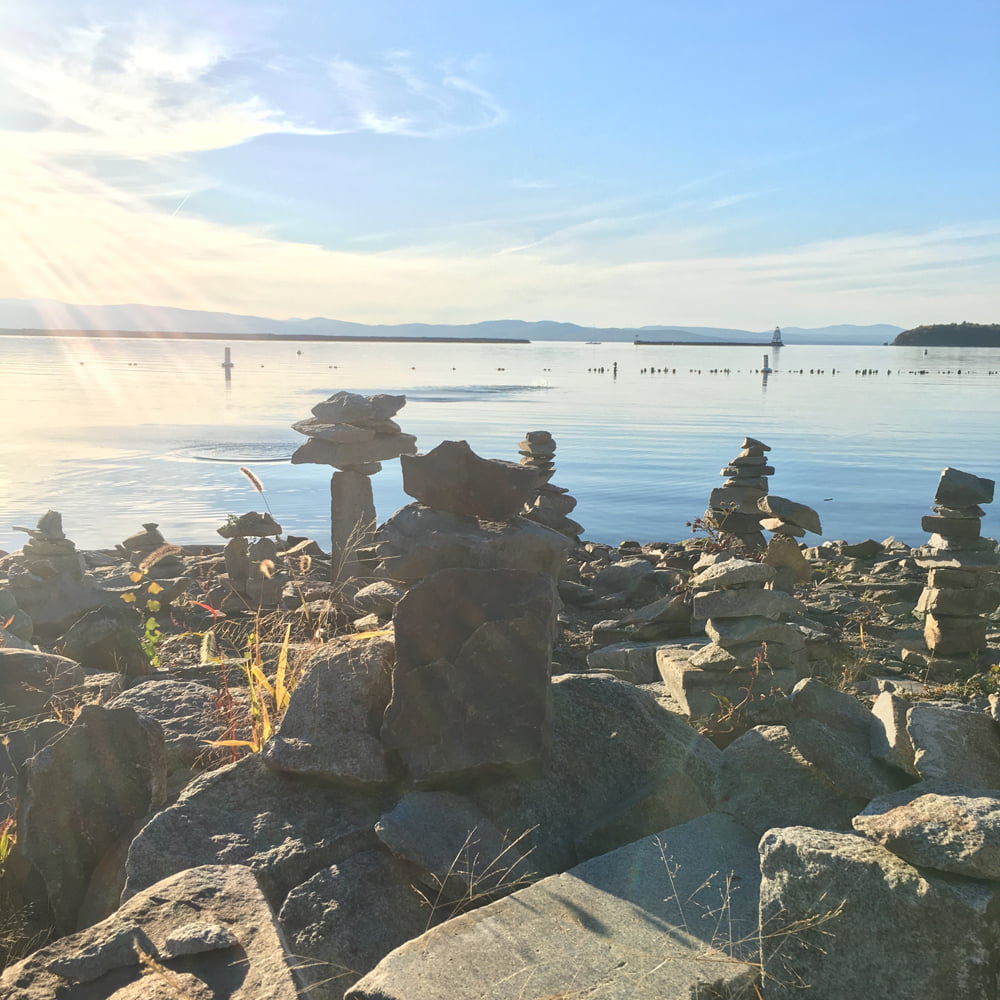 Perhaps Burlington's crown jewel is the view of Lake Champlain framed by the mountains. Grab a bike from the non-profit rental shop, Local Motion, and hit the many bike paths in town which showcase the natural beauty of Vermont. Waterfront Park is a great place to take a stroll and make a balancing rock formation on the rock beach, alongside many others.
If you're looking to do a quick day hike, Shelburne Farms is close by and definitely worth the 15-minute drive. Established as a non-profit to teach people about sustainability, Shelburne has activities for the whole family like cheese-making tours, hayrides, hiking along Lake Champlain, and huge vegetable gardens.
Art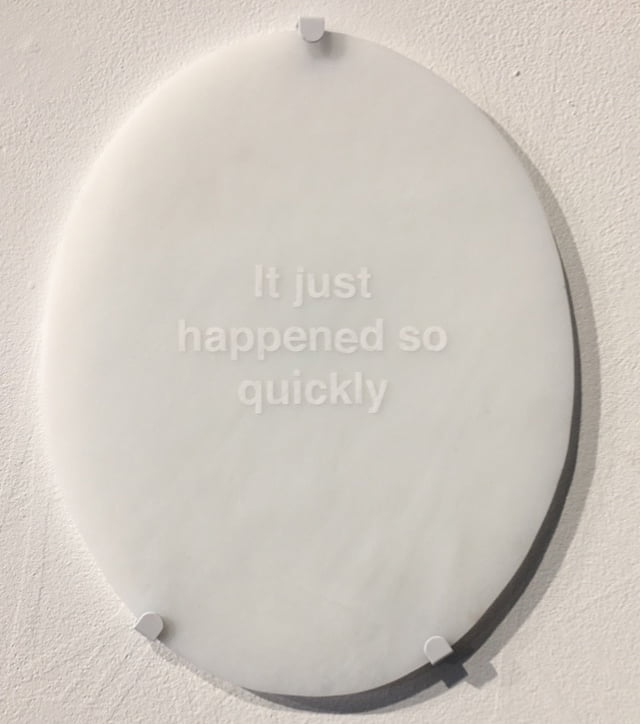 Burlington City Arts Center is a three-story, free contemporary art museum in downtown, featuring local Vermont artists. Head to Arts Riot for local art, food, and live music, and take a stroll through South End to explore art studios galore.
Shopping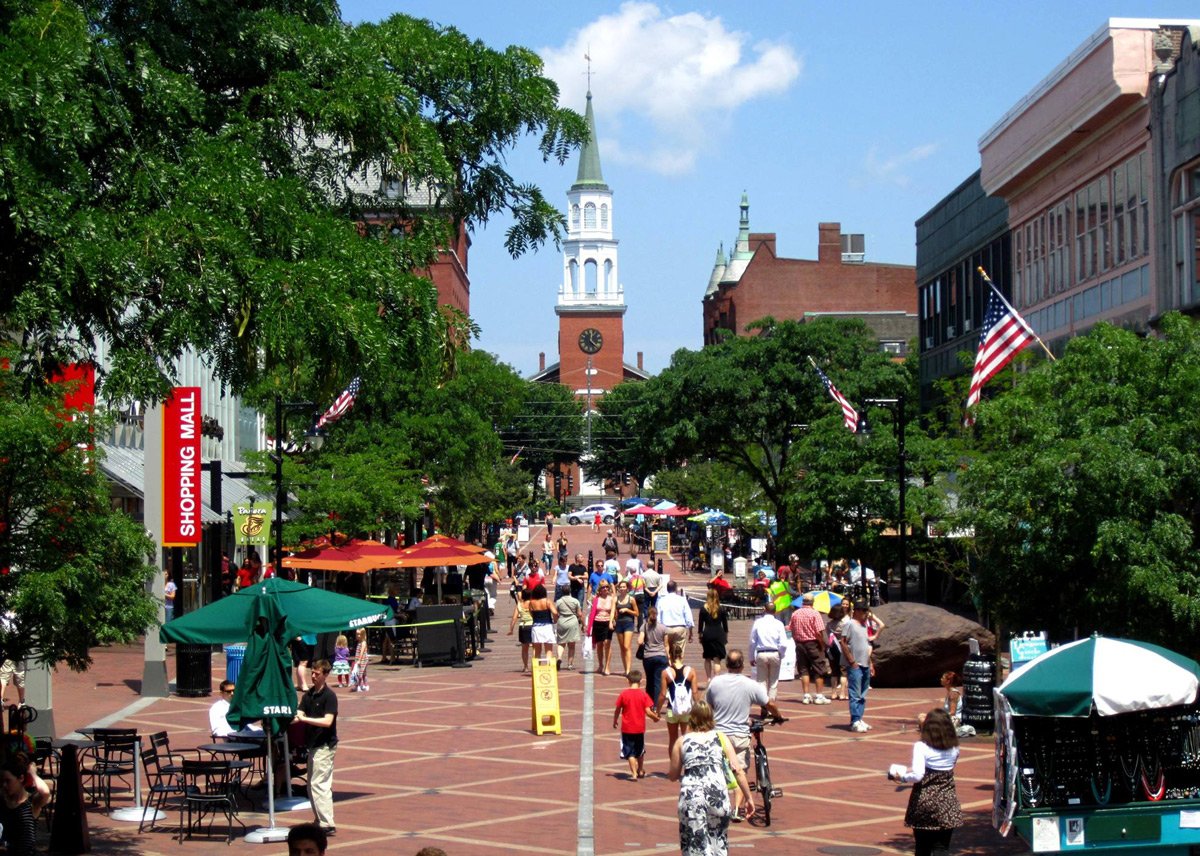 Church Street Marketplace is a pedestrian-only shopping spot in the middle of downtown, featuring many locally owned spots and street performers on the weekend. Phoenix Books, a great indie bookstore with handwritten recommendations from their employees, is also just around the corner. For the vintage collector, Jamba's Junktiques is the hippest junk shop outside of Austin.