Jackson Hole, Wyoming, is quite literally a hole in the the Teton Mountain Range, created be a 50-mile long, flat valley. This small town, with about 9,500 permanent residents, is the type of place where you pull on your fanciest cowboy boots for a night out drinking whiskey. Found in the northwest corner of Wyoming, Jackson Hole is 6,237 feet high and 2.9 square miles in size. The Western nostalgia and Native American influences are pervasive throughout, making themselves known from statues to studded saddles. Jackson Hole is a city where the most recognizable neon sign in the "skyline" reads "Cowboy Bar," but the culinary, art, and resort influences give the town a more debonair feel.
Getting There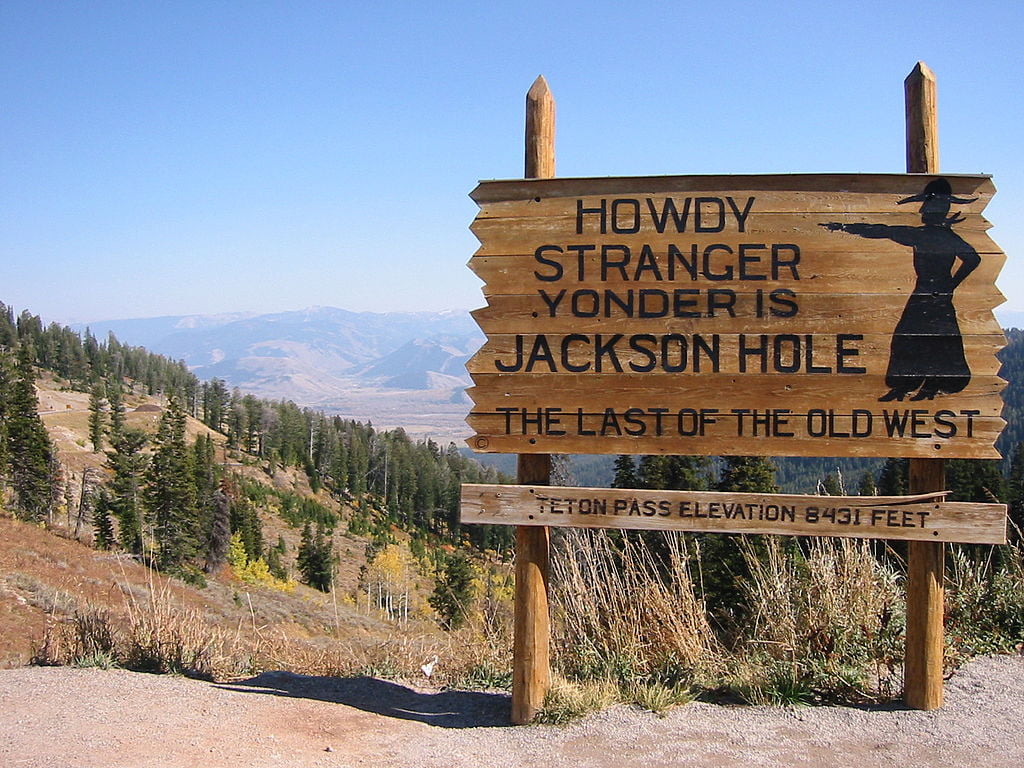 Yonder Is Jackson Hole. Photo credit: Dhtrible via Wikimedia
United, Delta, and American service Jackson Hole Airport (JAC), the only commercial airport in the U.S. within a national park. The town is 36 miles from the airport, 15 miles from the Idaho border, and 12 miles south of Teton Village. Within Jackson Hole, the public bus system, called START, is so efficient and easy to use you won't need a car.
Stay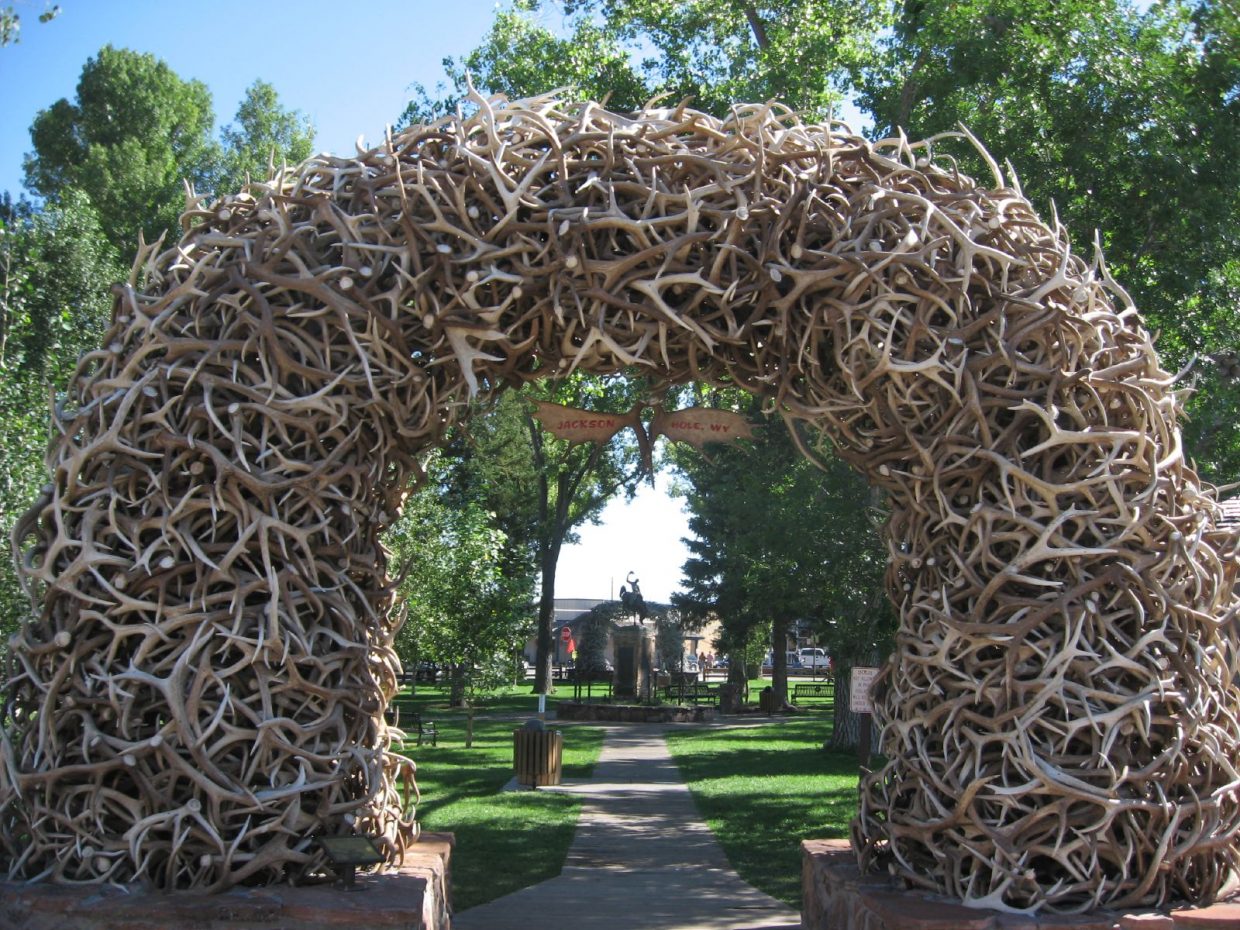 Antler Arch. Photo credit: Ken Lund via Wikimedia
Whether you're looking for an opulent mountainside villa or a campsite with compost toilets, Jackson Hole has a manifold of accommodations. Alpine House's European-style, certified eco-friendly lodge serves breakfast prepared by in-house chefs each morning. The Wort — pronounced "The Wirt" in local lingo — is a boutique hotel nearly 80 years in the making, offering quintessentially Western suites and the town's most hoppin' music venue, the Silver Dollar Showroom. If you're rolling in it, Amangani's rooms have expansive views of the Tetons, plus a ski-in lodge. On the opposite side of the ammenity spectrum, campgrounds abound. Try the Jackson Hole/Snake River Koa, Curtis Canyon Campground or the Hoback Campground.
Eat & Drink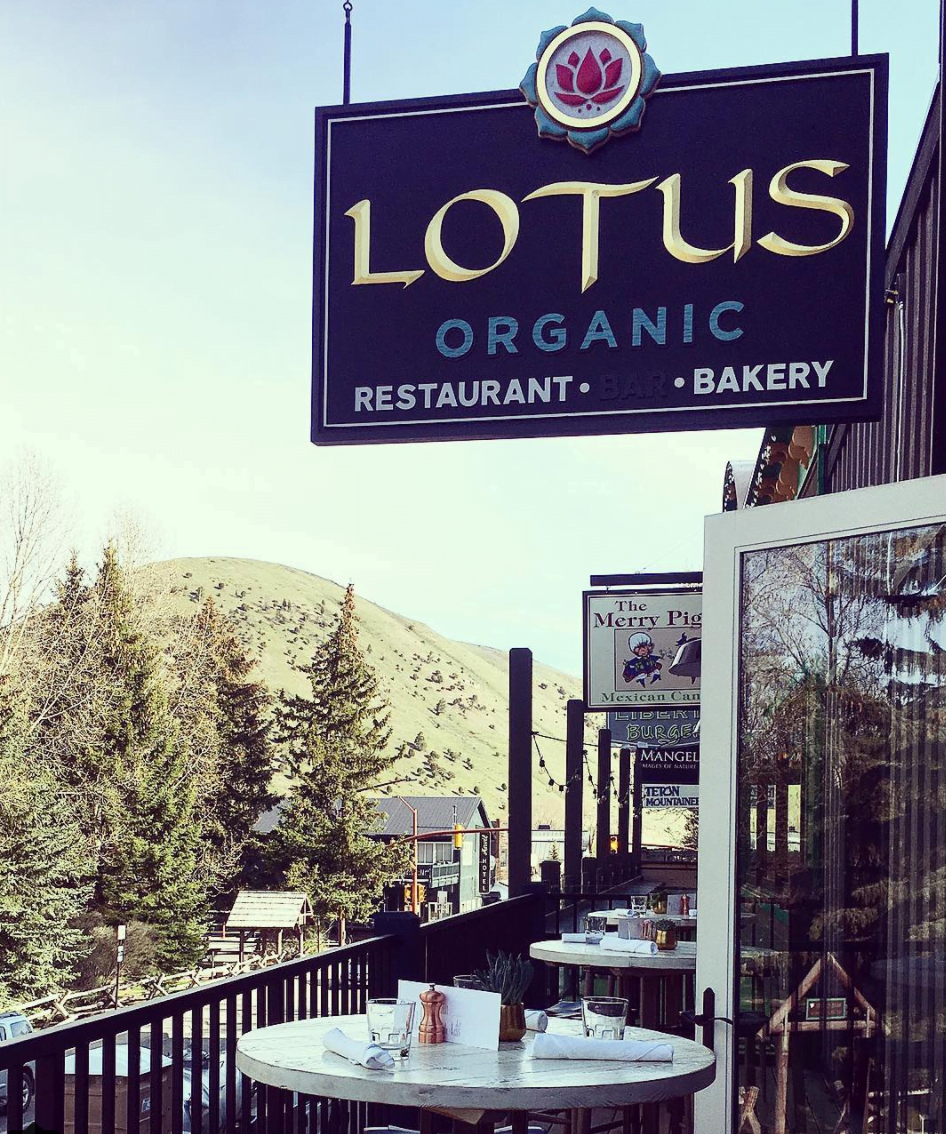 Lotus. Photo credit: @organiclotusjh on Instagram
From classic spots with speakeasy Western vibes like the White Buffalo Room's house-aged steaks to Lotus's raw pad Thai made with turnip noodles, this tiny town's food scene runs the gamut.
Persephone is a popular French-style bakery offering breakfast and lunch options. Pro tip: Order the squash and ricotta toast, featuring creamy butternut squash and ricotta spread with crunchy pumpkin seeds and espresso salt. Their sister restaurant, Picnic, offers the same core baked goods, plus not-so-average breakfast items like biscuits & gravy with Dijon maple creme and goat cheese bacon crumbles. Pinky G's is the late-night spot of choice, going on five years voted as Jackson Hole's "Best Pizza."
For a night out, start with drinks at the Handle Bar, where you can roast s'mores at your table while you sip whiskey neat. Then, head to "the Coach" for a night of dancing to the renowned Stagecoach Band, who also plays a weekly "Sunday Church" show on Sunday nights.
Adventure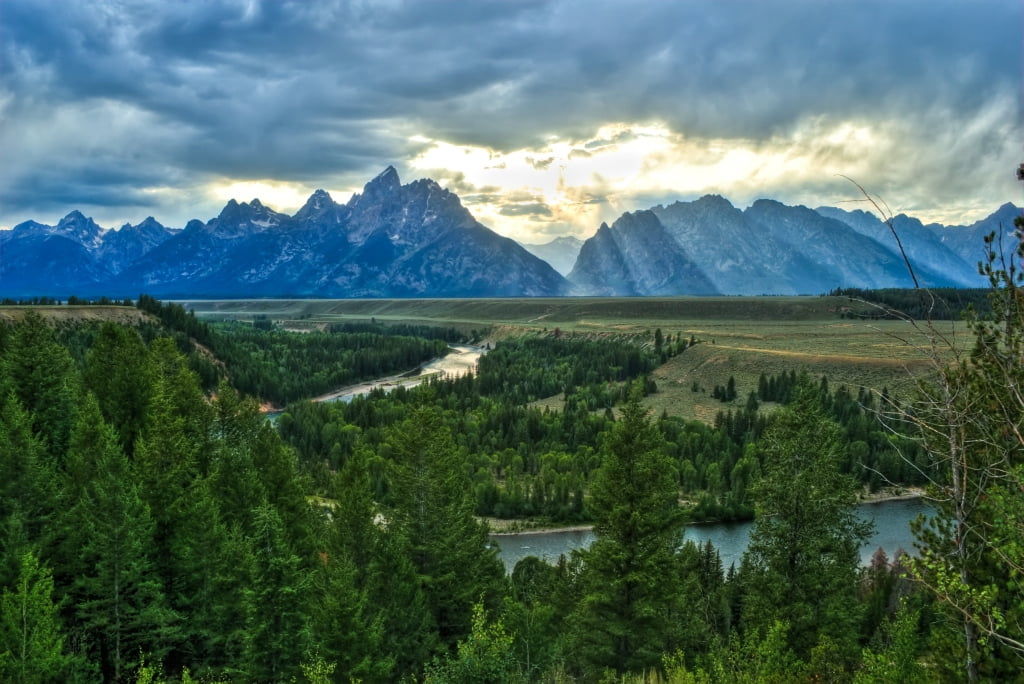 Grand Tetons National Park. Photo credit: Hawthorne Ave via Wikimedia
With two national parks, a national refuge, and myriad public parks situated in Jackson Hole, less than three percent of the land is privately owned. The other 97 percent is state or federal government-owned. All year, outdoorsy tourists roam Jackson Hole. Summer months are full of hiking, fly-fishing, and mountain biking, while winter is for skiing and snowboarding, and spring is the most active time for wildlife viewing.
The sheer grandeur of Grand Teton National Park is right in the name. You can't go wrong meandering within the park, but don't miss Cascade Canyon, Granite Canyon, and Amphitheater Lake. The park is a magnet for photographers and technical mountain climbers because of the size and breadth of the mountain range. The entrance fee is $30 per vehicle.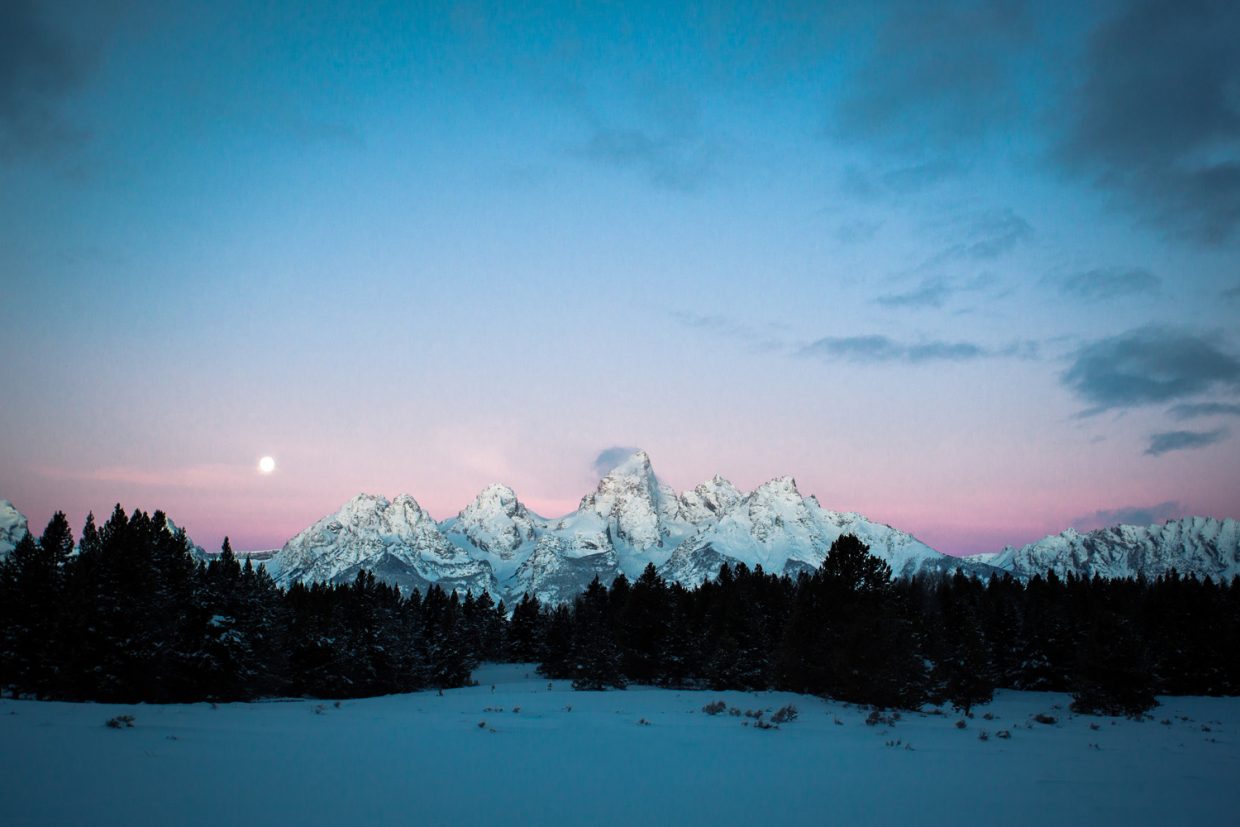 Grand Tetons. Photo credit: Jackson Hole Mountain Resort
Yellowstone National Park's south entrance is 90 miles north of Jackson Hole, covering 3,500 square miles of land in Wyoming. It is the oldest national park, gaining status after photographers, painters, and sketchers captured and showed the wonders of the Tetons to Congress in 1872. The park sits on top of an ancient super-volcano and has more than 1,000 of miles of backcountry hiking. Also noteworthy is the National Elk Refuge with thousands of elk making the spot their home for the winter and spring. For the best chance of catching a glimpse of elk, head out with binoculars in the spring.
Of course Jackson Hole is predominantly a ski town, with several resorts close by like the challenging Snow King and the cornerstone of ski resorts in town, Jackson Hole Mountain Resort.
Art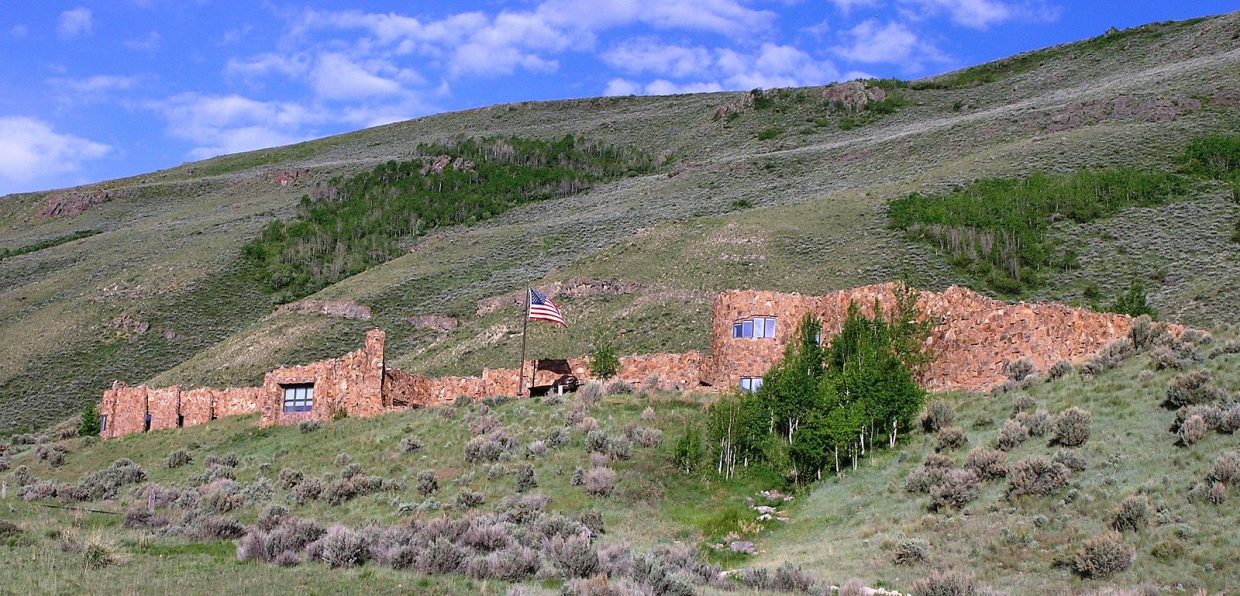 National Museum of Wildlife Art. Photo credit: Daniel Mayer via Wikimedia
The art scene in Jackson Hole is distinctively Western and home to world-class organizations. From ornately decorated handmade leather saddles to scenes of buffalo upon canvas to jewelry adorned with large hunks of turquoise, strolling the galleries in Jackson Town Square won't let you forget you're in equestrian country. We recommend the Congressionally designated National Museum of Wildlife Art, RARE Gallery of Fine Arts, Astoria Fine Art, and Trailside Galleries. 
As for the musical arts, the Pink Garter Theatre hosts a variety of roots artists we love like Elephant Revival and the Lil Smokies. The Silver Dollar Show Room has a bluegrass show every Tuesday night featuring their house band, One Ton Pig, and the Mangy Moose is a solid choice for drinks and live music apres skiing. Our roots music brethren gather in Grand Targhee Resort for the Targhee Bluegrass Festival. Catch classics like Sam Bush, Tim O'Brien, Railroad Earth, and Greensky Bluegrass at this fest recurring yearly since 1988.