Of all the stories that populate the mythology of American roots music, few weave a tighter thread than the connection of Gram Parsons to Joshua Tree, California. For Parsons, the high desert was an escape from the craziness of Los Angeles and a chance to hang out with his friends. In 1969, he brought Keith Richards here with little more than Pendleton blankets and acoustic Gibsons. It was the year of "Honky Tonk Women," Parsons' undeniable country influence on the Rolling Stones during their creative apex. Four years later — on September 19, 1973 — Parsons would be clinically dead of a drug overdose at the Joshua Tree Inn and the bond between musician and place cemented into legend. He was 26 years old.
For decades, far-out eccentrics, war veteran homesteaders, and creative artists have all found inspiration in the widescreen landscapes and cultural freedom that the California desert provides. In its wildness, time becomes abstract — a slower way of life that's fiercely protected by the locals. The food is decent, the shopping becomes a treasure hunt, and the live music can be transformative. But the spiritual heart of this place — its calm emotional anchor — lies in the vistas of Joshua Tree National Park.
In our age of digital hyper-connectivity, the park is one of the few remaining locations in the United States where, in just a couple of miles, all of your devices go silent as the grid dissolves. This rare, involuntary disconnection might help explain the park's explosive popularity (a record two million visited in 2015), a salve to the debilitating nature deficit and frenetic pace many urbanites experience daily.
It's a place where the messages you receive are not about work, gossip, or a change in plans, but something bigger and soul evolving. While under the canopy of a million stars or taking in the beautiful surrealism of ancient Joshua trees, you're forced to remember how small you really are, how fragile the balance of ecology truly is, and how lucky you are to be here — now, in the moment — as a witness to its magic.
Getting There
There are four airports to choose from, and deciding which to use is a balance of cost versus convenience. Traditionally, the most affordable option is to fly into Las Vegas's McCarren International (LAS) and drive three-and-a-half hours south on US-95. Fill the tank, bring some water, and take it slow. Cell phone service is spotty for most of the barren drive and there are few places to stop. Los Angeles International (LAX) is another option, with the drive east from the airport to Joshua Tree at approximately two-and-a-half to three hours (depending on traffic). LA/Ontario International (ONT) is located about an hour-and-a-half west and is an easy drive on I-10 to Route 62. Finally, the most convenient airport (and usually the most expensive to fly into) is Palm Springs International (PSP). From there, it's a 50-minute drive on Route 62 "up the hill," as the locals say.
The long ribbon of California State Route 62 (aka Twentynine Palms Highway) connects five adjacent communities where the action is: Morongo Valley, Yucca Valley, Joshua Tree, Twentynine Palms, and the unincorporated community of Wonder Valley.
Lodging
As of this writing, there are over 300 places to rent on Airbnb in Joshua Tree alone, including small rustic cabins; large, amenity-rich homes; and everything in-between. For the best nighttime stargazing, rent a converted homestead in Wonder Valley, a rural outpost east of Twentynine Palms. If you want to commune with the ghost of Gram, book the room he OD'd in (room #8) at the Joshua Tree Inn. Or you can party with the truckers and the kickers and the cowboy angels at Pioneertown Hotel.
Food, Booze, and Live Music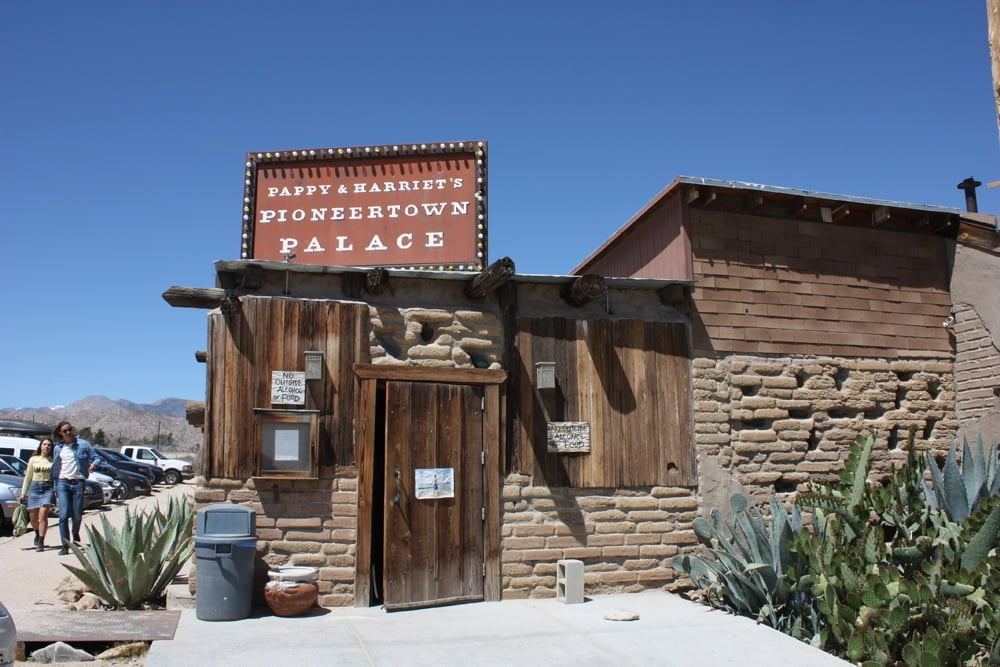 There is currently no venue in the area specifically devoted to live music, but the restaurants and bars here more than fill the void, attracting both underground up-and-comers and established acts. Pappy and Harriet's in Pioneertown is a must-visit, with regular live music, great food, and a stocked bar. It's busy, so make reservations for dinner and check the calendar before you head up there. (They are typically closed Tuesdays and Wednesdays.) Their annual Desert Stars Festival always boasts a mindboggling roster of talent.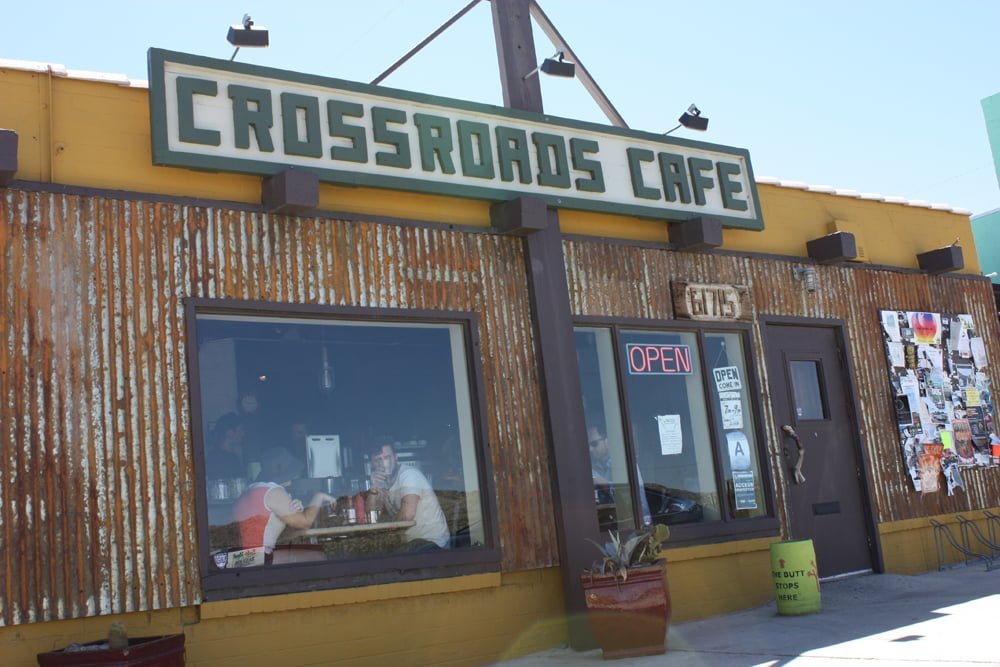 To fuel up for hikes in the park, Crossroads Café in downtown Joshua Tree is a good spot for breakfast or a sandwich. (Their seitan Hell Burger rocks!) Joshua Tree Coffee Company provides wicked strong coffee, served by friendly staff. Pie for the People offers up New York-style pizza by the pie or the slice. Joshua Tree Saloon hosts occasional music, decent pub grub, and craft beer on tap. The Palms Restaurant out in Wonder Valley has a dark, musty bar and hosts trippy indoor/outdoor concerts. If you're looking for more adventurous menus, La Copine and 29 Palms Inn offer "finer dining" — for lack of a better phrase — beyond typical burgers and Mexican food.
Attractions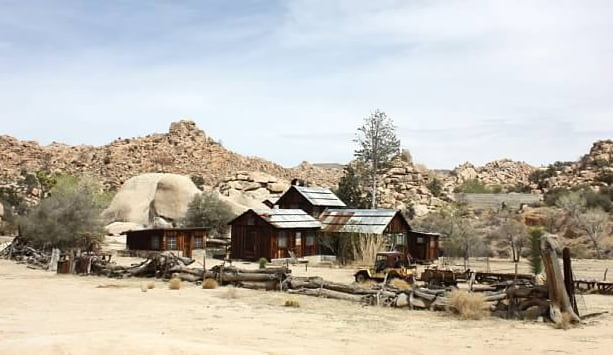 Tourist traffic is divided into two distinct seasons here, "high" and "low." High season is busiest during the most temperate months of March-May and September-November, and low season constitutes the hot summer months and the cold-ish winters. But with the right preparation and smart precautions, any time of the year is good to visit. (Note that some businesses scale back or shut down operations in July and August.)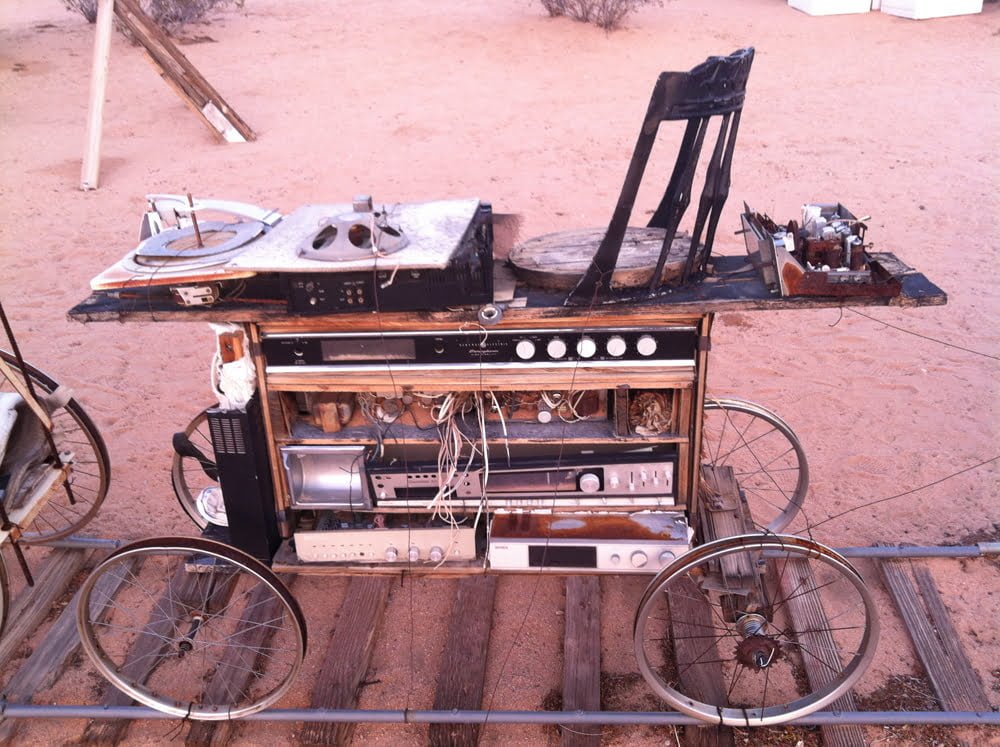 Plan at least one full day of hiking and sightseeing in Joshua Tree National Park. Camping is allowed in the park — there are nine campgrounds in all — and reservations must be made in advance on a first-come, first-served basis. Seven-day vehicle permits can be purchased at time of visit. Try to catch the Key's Ranch tour. Running February through mid-May, it's an incredible story of ingenuity, perseverance, and cold-blooded murder.
To visit the site of Gram Parsons' bizarre "cremation" in Joshua Tree National Park, visit Cap Rock Nature Trail. High Desert Test Sites / A-Z West is a unique arts organization that holds tours on its 50-acre site focusing on sustainable living and innovative design. Get a sound bath at George Van Tassel's space-age invention the Integratron and don't miss a chance to experience Noah Purifoy's Outdoor Desert Museum, a major socio-political exhibit created entirely out of repurposed materials.
Shopping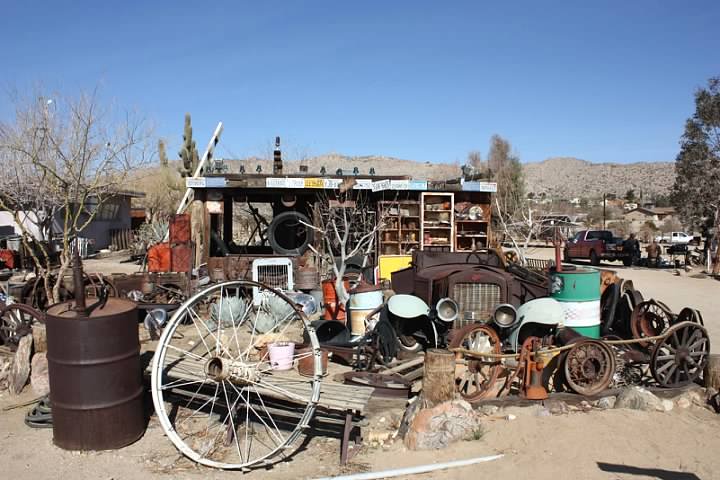 For a taste of California desert weirdness, visit Sky Village Swap Meet, a sprawling outdoor flea market open every weekend. Ranch and Camp Mercantile boasts a quirky mix of vintage goods and local art. The Hoof & the Horn boutique specializes in rootsy Americana clothing, vintage t-shirts, and accessories. (They have a stoner rock selection on vinyl, too.) Dig through Tamma's Magic Mercantile for lots of cool antiques. You can buy your very own baby Joshua tree at Cactus Mart and meet Butch and Sundance, two of the friendliest kitties in Morongo Valley. For bibliophiles, the Cactus Wren bookstore is a great place to search for old desert homesteader histories.
---
Photo credit: Melissa Grisi