From manicured gardens to western hemlocks towering above the mildest climate in Canada, Victoria, BC, may be the most agreeable stamp in your passport. The "City of Gardens" lives up to its name, blooming year round. Hanging baskets and window boxes overflow with green vines, vibrant flowers, and ornamental shrubs lining every walkway. The oldest city in the Pacific Northwest delights travelers with its storied town squares, alleyways, and soundtrack of seagulls squawking overhead.
Getting There
Being on an island makes getting there part of the adventure. Victoria and Vancouver Island are well serviced by ferries, float planes, helicopters, and a self-proclaimed "friendly" airport. Be sure to check ferry booking sites for hidden fees to avoid things like a $16 charge for not booking 24 hours in advance. On the ride in, you get to see views of the immensity of Mount Baker. Getting around this walkable city is doable without a rental car, but taking a drive across the island does afford adventurous mobility.
Stay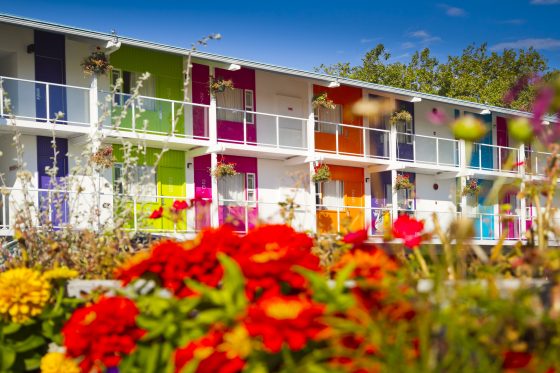 Hotel Zed
On brand with its charismatic vibe, this bed & breakfast-laden town boasts plenty of temporary abodes. Skip the big box brand hotels and stay at local B&Bs, like the century-old Gatsby Mansion, clad with lush wandering paths, gardens, and fountains on the grounds. For waterfront views, a booking at the Inn at Laurel Point is unparalleled with rooms overlooking the Inner Harbour. Eat your Regal Croissants like an Englishman at the Victorian-inspired Albion Manor Bed & Breakfast. If you're in it for the 'gram, Hotel Zed was recently named one of the most Instagram-able hotels by Trip Advisor.
See & Do
The Butchart Gardens
Victoria's mild, coastal climate lends itself well to growing nearly year-round. Blooms often start in February, when most of Canada is covered in snow, and the city welcomes summer with a tradition of abundant floral hanging baskets. The Butchart Gardens are particularly lush, boasting dinner plate dahlias, Japanese maple trees, and a spectacular rose garden. Much of the island is covered with parks and natural preserves. Sooke Potholes State Park is a natural wonder — its crystal clear water affording you sights of perfectly smoothed rock pools and potholes carved by mother nature. Pacific Rim National Park Preserve is not your typical sandy beach, but closer to a botanical wonderland. Choose from walking along sandy beaches, pebble beaches, or through the mossy forest of huge ferns and spruces.
For those seeking marine adventure, Victoria's many whale watching tour companies are knowledgeable about the region's orcas and will help you maximize your chance of seeing one in the flesh. We recommend BC Whale Tours or Eagle Wing Tours, but expect chilly temperatures, use binoculars, and put the camera down to enjoy the moment. (Spoiler: Your friends don't want to see blurry pictures of whales.)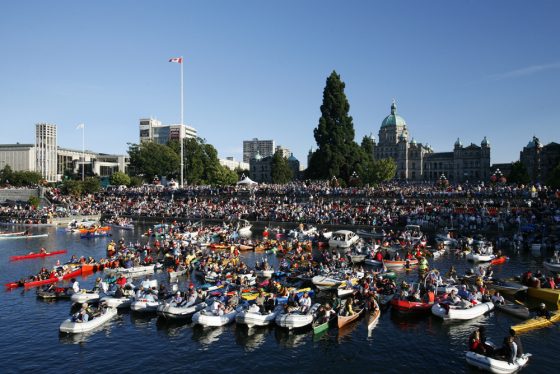 Symphony Splash (by Deddeda Stemler)
The music scene is sparse, but diverse. A few recommendations include yearly spectacles like the Sooke River Bluegrass Festival and the Symphony Splash — a floating concert by Victoria Symphony in the Inner Harbour.
Eat & Drink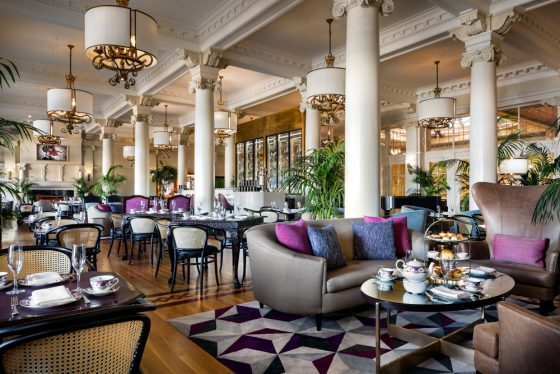 Fairmont Empress Lobby
Eat an indulgent breakfast of eggs benedict with house-made, real butter hollandaise at John's Place. Their "Mile High Apple Pie" is topped with crumbles of apple crisp and renowned for a reason. Drink an impeccably foamed cappuccino at Shirley Delicious Café paired with their breakfast burrito, if you're out west around the Shirley area. Nautical Nellies has the seafood you'll undoubtedly crave while staying on the coast. Try their oysters and one of their 200 wines on the sundeck while enjoying harbour views.
You'll feel the British Columbia influence with a reservation at Fairmont Empress for high tea. Their fresh baked scones, clotted cream, and fine tea blends will transport you across the pond. Get your fancy fix at Vis a Vis, a charcuterie and wine bar with a quaint and cozy atmosphere.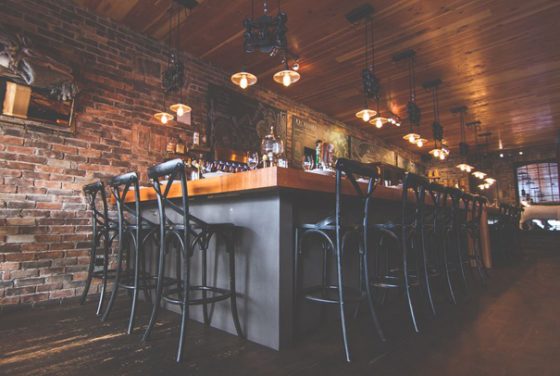 Vis a Vis
Victoria is the craft beer capital of British Columbia, but their cideries, wineries, and distilleries equally permeate the drinking scene. Sip cider on an apple farm at Sea Cider Farm & Ciderhouse, try a Northwest hops-brewed Blue Buck Ale at Phillips Brewing and Malt Co., drink a Somenos pinot noir while overlooking the city on 40 acres of Averill Creek Winery, and try Victoria Distillers' award-winning Victoria gin at their newly opened Sydney waterfront distillery.
Lede photo credit: Chris Johnstone via Wikimedia. Other photos credit: Tourism Victoria