It's no secret that we're in the midst of something of a vinyl revolution. While the fate of the music industry as a whole has been a topic of debate for some time now, vinyl sales were up 30 percent in 2015. And with increasing sales, come increasing opportunities — like the artist-curated vinyl club Magnolia Record Club. Founded by Nashville-via-Memphis musician Drew Holcomb, Magnolia Record Club is a monthly subscription service that, thus far, has served up records by Patty Griffin, Colony House, Holcomb himself, and, most recently, Penny & Sparrow.
"I had heard of a few other vinyl clubs, but not any that were curated by an artist," Holcomb explains. "I know we have a lot of fans who love vinyl and share similar musical tastes to me, so I thought it would be a fun experiment to see if they would trust me to curate records they would want."
Holcomb also sees the club as a way of further connecting his fans and the broader music community. "More than anything, it was about identifying a community within a community," he says. "I feel like people who buy vinyl, for the most part, feel an even stronger connection to music than the average music fan. It's a very cool subculture and I wanted to find out who those people are in our fan community."
Following March's pick of Penny & Sparrow's Let a Lover Drown You, the next LP subscribers can look forward to is the Lumineers' forthcoming sophomore album, Cleopatra.
"I used to be on Dualtone Records, the Lumineers' label, and I was privy to their debut album before it came out and, like many other people, I knew it was a smash record," Holcomb says. "I started following the band on Twitter before they even had 1,000 followers, so it is fun to tell that story to the club as they set to release their long-awaited follow-up."
As if starting a new vinyl venture isn't enough to keep him busy, Holcomb also recently released an album, Medicine, with his project Drew Holcomb and the Neighbors.
"I wrote Medicine alone, and it was a very personal and intentional album for me," Holcomb says of the LP. "We recorded it in a very classic way — live, with very few overdubs. I even recorded my vocals and acoustic guitars simultaneously, and each song was recorded in one take, start to finish. I wanted the album to feel very warm, nostalgic, but present, and I hope we did that. Our fans reacted very well to this record. It seems like the most cohesive album I have released yet."
Wanna join the club? There's the option to subscribe yourself or, if you're feeling particularly generous, you can gift a friend with a 3-, 6-, or 12-month subscription. Sign up by the end of the day (March 15) to get March's release. If you subscribe after March 15, your first record will be April's pick, the Lumineers. Subscribe here and get to spinnin'.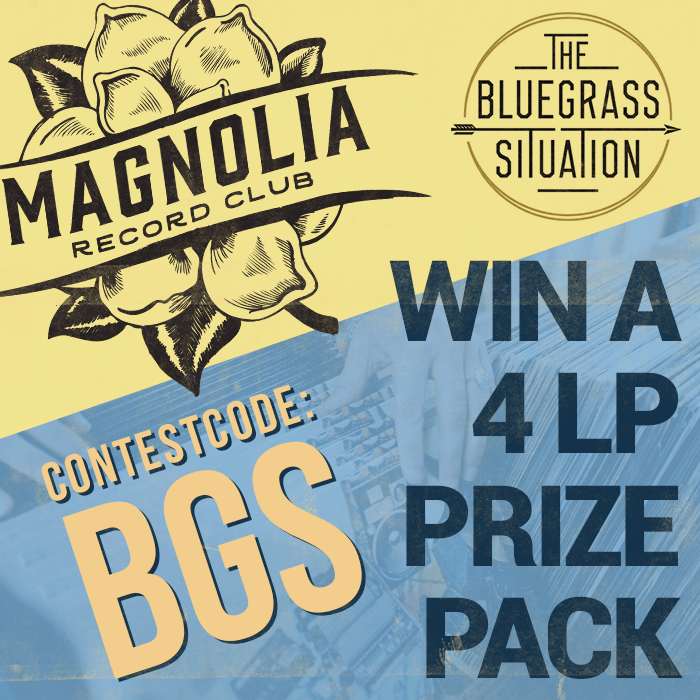 And … if you're feeling lucky, we've teamed up with MRC for a little contest: Enter code "BGS" at checkout for your chance to win a one-time vinyl four-pack co-curated by BGS and Holcomb, and featuring LPs by Holly Williams, Dylan LeBlanc, Etta Baker, and Drew Holcomb and the Neighbors. You're welcome!