It was 2012 which taught me that, even though bluegrass is a relatively young genre, I was taking that young age for granted. In just a few months, both Earl Scruggs and Doc Watson passed away before I had gotten the chance to see either of them live in concert. Being a banjo player, I was especially broken-hearted over never having met Earl and thanked him for everything he gave me, indirectly, via the banjo. Even though I resolved to catch shows by as many living legends as possible after that particularly devastating year, I have not done well enough. In order to learn from my personal shortcomings, here's a list of the legends that we all simply must see and hear as much as we possibly can. There's no time like the present.
Curly Seckler
Chances are, if you're listening to a recording of Flatt & Scruggs, you're hearing Curly Seckler sing the tenor. His singing and mandolin graced more than 100 songs during his tenure with the Foggy Mountain Boys. In the '70s, he joined Lester Flatt's Nashville Grass and inherited the act after Lester passed on. After retiring more than 20 years ago, he continued to release albums and appear as a guest with nearly every bluegrass band of note, on stage and in the studio. He's a Bluegrass Hall of Famer, an IBMA Award Nominee, and one of the last surviving members of the first generation of bluegrass.
Mac Wiseman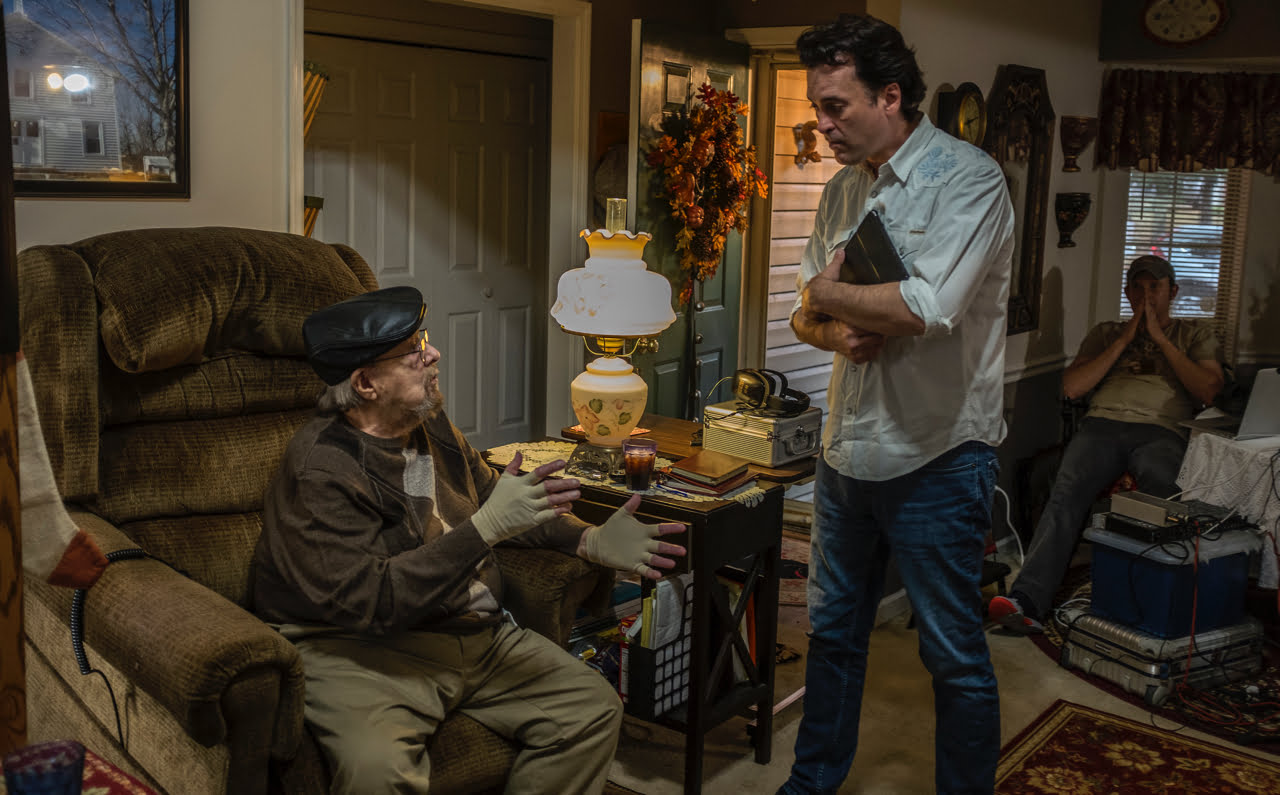 AKA "the Voice with a Heart," Mac Wiseman got his start with Flatt & Scruggs and the Foggy Mountain Boys, and went on to join Bill Monroe's Blue Grass Boys before setting out on his own, carving out a solo career that continues to this day. Though he's currently 91 years old, he just released a musical memoir, I Sang the Song (Life of the Voice with a Heart), on Mountain Fever Records and he has hundreds more songs backlogged for future release. The Country Music Hall of Fame and Bluegrass Hall of Fame inductee rarely performs these days, but musicians, writers, and fans continue to make the pilgrimage to his home just outside of Nashville where he holds court from his armchair — and still does his own vacuuming.
Jesse McReynolds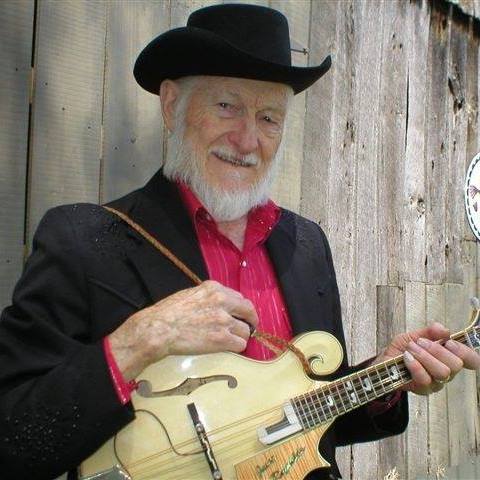 With his brother Jim, Jesse McReynolds toured and recorded some of the best brother duo bluegrass music ever created. A tireless innovator, Jesse has recorded an album of Chuck Berry covers, a Grateful Dead tribute album, and even appeared on the Doors' Soft Parade. Lucky for all of us, Jesse still tours, playing festivals and concerts around the Southeast. He also performs quite frequently on the Grand Ole Opry and is the Opry's oldest member. At 87 years old, he's still got it — and you need not take our word for it, just catch him tearing through "El Cumbanchero."
Eddie Adcock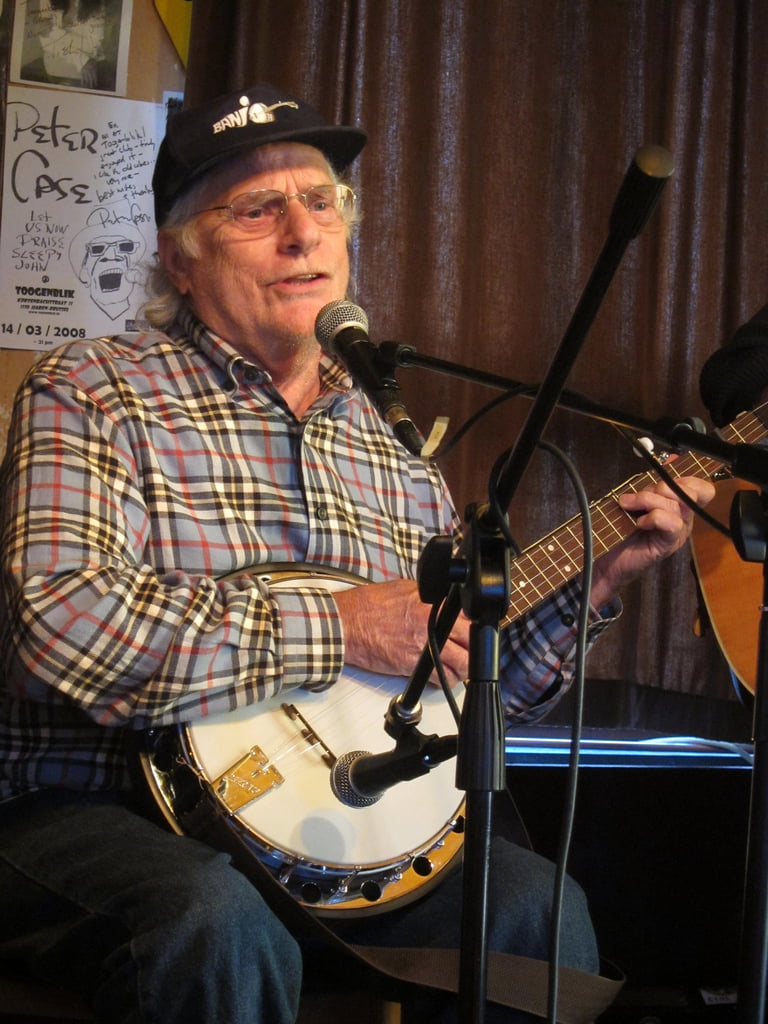 Eddie Adcock is one of the wackiest, most joyful, ingenious banjo players to have graced bluegrass music with his playing. He, too, spent a stint playing with the Blue Grass Boys and went on to join the Country Gentlemen. He toured as a solo act with his wife, Martha, for many years. Their annual benefit concert for Room in the Inn, a homeless shelter network in Nashville, is always a highlight of the Christmas season. It's worth attending just to catch Eddie, but the lineup is usually brilliantly star-studded. Interesting tidbit: Eddie had brain surgery to correct debilitating hand tremors and was kept awake during the surgery so he could play banjo and the doctors could determine to what extent they could eliminate the tremors. There's video of this. Go find it.
Bobby Osborne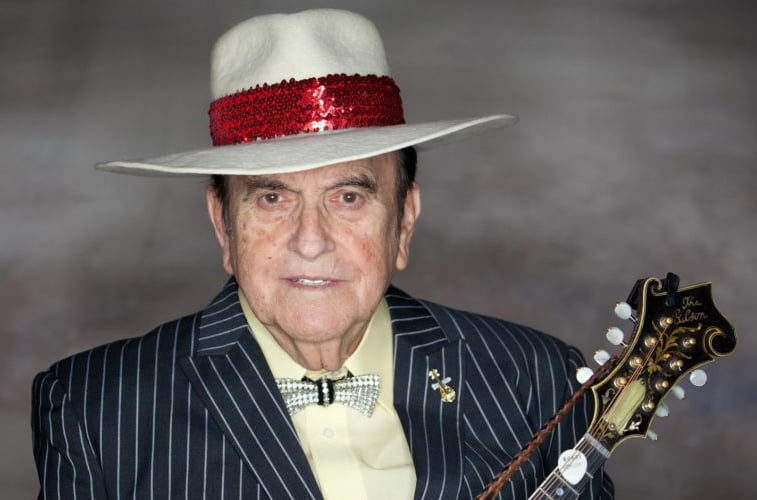 At 85 years old and after more than 60 years of performing professionally, Bobby Osborne filmed his first music video for "I've Gotta Get a Message to You," the single off his brand new record, Original. That's right, it's a bluegrass Bee Gees cover. And it isn't the only surprising cut on the new record, either. There's "They Call the Wind Maria" from the Broadway musical Paint Your Wagon and Elvis's "Don't Be Cruel." The record plays like a walk back through Bobby's — and the Osborne Brothers' — highly influential career in bluegrass, country, and the folk revival. You can catch Bobby touring across the country with the Rocky Top X-press and on the Grand Ole Opry. It might be the only context in which you hear Rocky Top without being mad about it.
Larry Sparks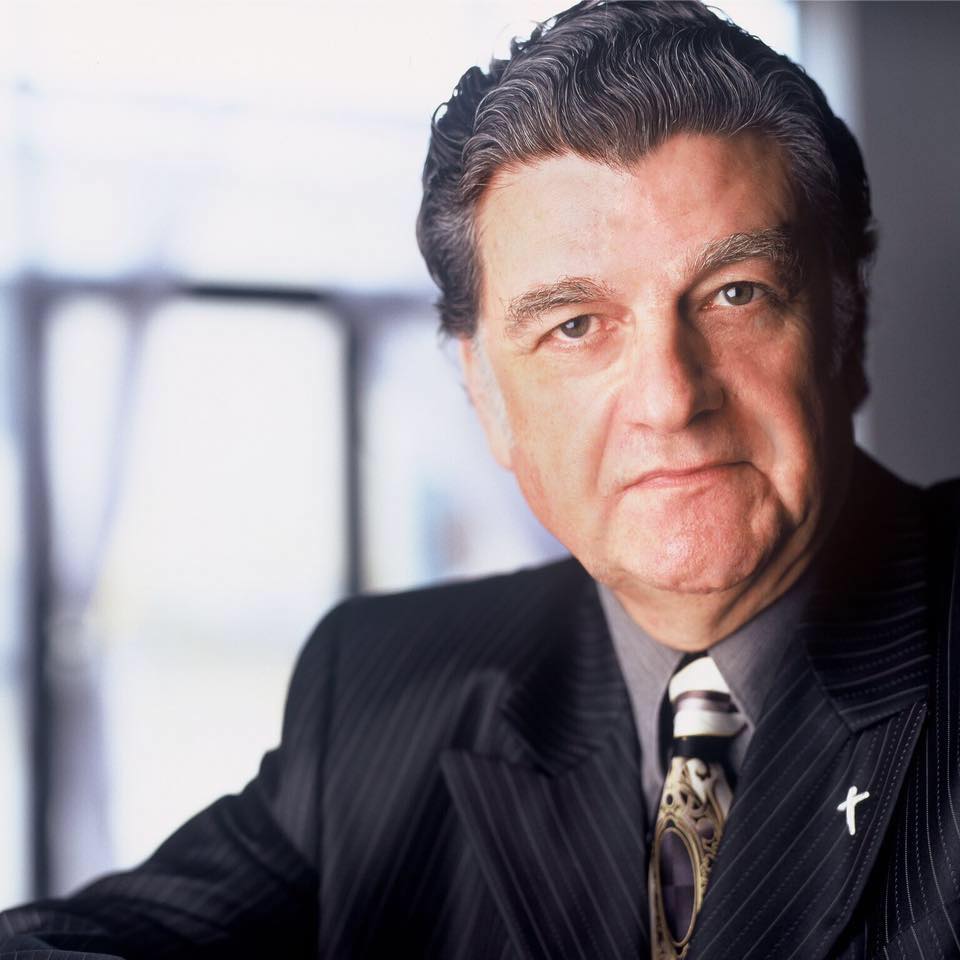 Larry Sparks got his start with the Stanley Brothers in the early 1960s and, after Carter Stanley passed away, he became lead vocalist, singing some of Ralph Stanley and the Clinch Mountain Boys' most iconic songs. His own band, the Lonesome Ramblers, continues to carry the torch for traditional, straight-ahead, no-nonsense bluegrass music, but without the hubris and self-righteousness that these uncompromising bands sometimes espouse. Larry was inducted into the Bluegrass Hall of Fame in 2015 and he is a two-time winner of IBMA's Male Vocalist of the Year award. He's still going strong with nary a sign of stopping. You need to do yourself a favor and see him live.
Roland White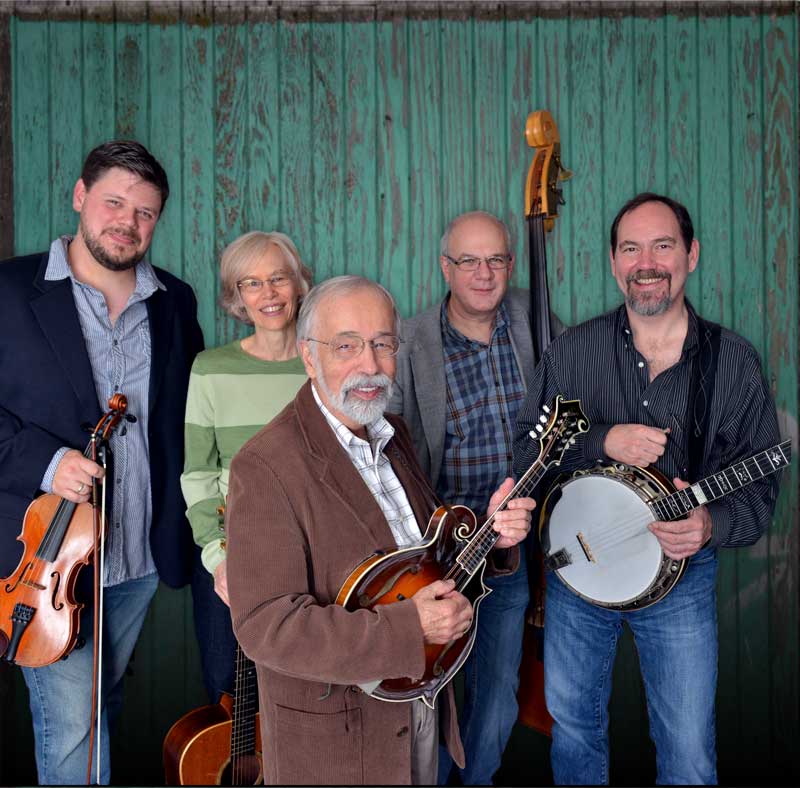 Too often eclipsed by the fame and influence of his late brother, Clarence, Roland White is the quintessential bluegrass living legend. He appeared on the Andy Griffith Show with his brothers in its first season, he performed with the Kentucky Colonels, the Country Gazette, and the Nashville Bluegrass Band, and he founded the Roland White Band in 2000, after nearly 60 years in the industry. He recently turned 79, but he still teaches at camps and workshops, tours across the country, and plays monthly at the World Famous Station Inn in Nashville. Over the past few years, he's re-released two live albums by the New Kentucky Colonels: Live in Sweden 1973 and Live in Holland 1973. These recordings should be required listening. Go get them.
Norman Blake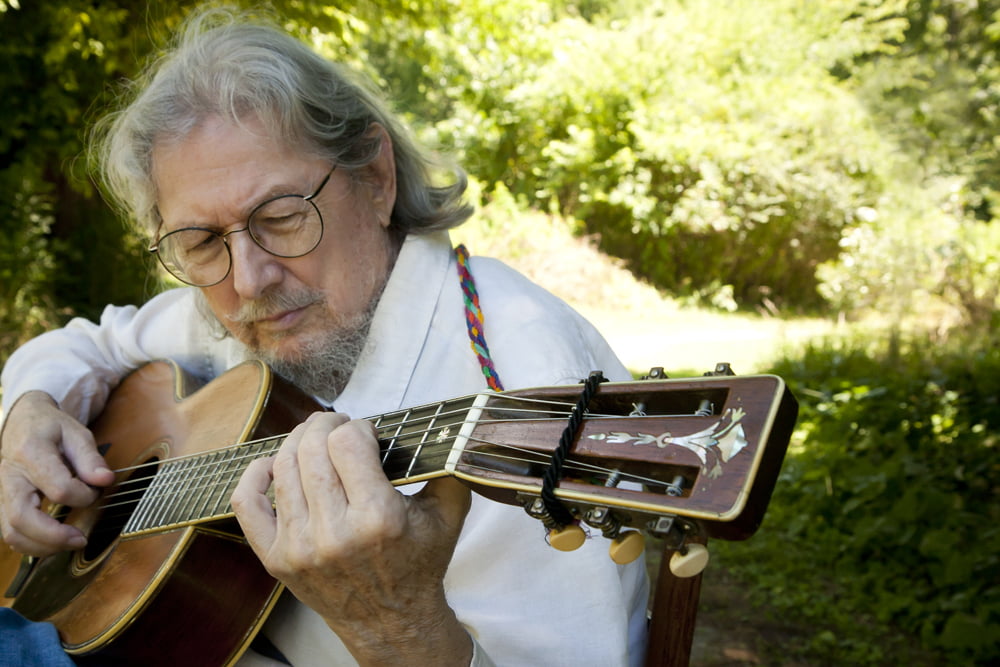 Do you know what Johnny Cash, Bob Dylan, Kris Kristofferson, Joan Baez, John Hartford, Nitty Gritty Dirt Band, Tony Rice, O Brother Where Art Thou?, Alison Krauss and Robert Plant, and Inside Llewyn Davis have in common? Norman. Blake. To call his guitar playing "iconic" would be sorely understating it. His influence reaches beyond bluegrass to almost any player who has ever picked up a flat-top box, whether those players know it or not. His latest record is Brushwood (Songs & Stories), recorded with his wife and longtime musical partner, Nancy. It's a folk album that channels the roots of the music, but with a political bent that's as unapologetic as it is classically folk.
---
Eddie Adcock photo by Eddie Janssens. All photos courtesy of the artists.