Welcome to "A Minute In …" — a BGS feature that turns our favorite artists into hometown reporters. In our latest column, Charlottesville, Virginia's Lowland Hum takes us on a tour of their favorite places for donuts, bagels, and scenic strolls. The husband-and-wife duo of Daniel and Lauren Goans just released their newest album, Thin.
We moved to Charlottesville a little over two years ago after experiencing small slices of its unique creative community when passing through on tour. However, we spent the bulk of our first year based in C-ville away from home, on the road. While we have travelled a little less this year, I feel the first year of our time here has influenced the way we approach engagement with what our town has to offer. You'll hear from everyone about the unique gourmet dining experiences and the beauty of the surrounding farmlands and wine country, and while all of that is true and worth mentioning, in our little snippets of time at home between tours, we have latched on to a handful of inexpensive or free low-key treasures that we continue to prioritize when we have time at home.
Spudnuts: We lived in the Belmont neighborhood when we first moved to town. On morning walks, we could smell the sugar-glazed glory wafting out from two blocks away. Don't let its sleepy looking exterior fool you: This place is the real deal. When we have to leave really early in the morning for a tour, a stop at Spudnuts on the way out of town is a mighty consolation. Every visit to Spudnuts is a trip back in time to the '50s. They're closed Sundays and Mondays, but all other days, the owners are there, bright and early, standing behind the counter in old-fashioned white aprons, ready to serve up hot, fresh donuts and fritters of several varieties that change with the season. Spudnuts will not try to be a trendy donut shop for you. No salvaged barn wood interior, no cutesy chalkboard signs, or ridiculous toppings. What you can count on is classic confectionary goodness, in unfussy flavors: original glaze, blueberry cake, cruller, chocolate glaze, apple fritter, and a few seasonal extras like original glaze with coconut or maple glazed. As soon as they sell out, they close up shop, so remember to bring cash and get there early to get yourself a lovely white waxed bag of treats to scarf or share, depending on your mood.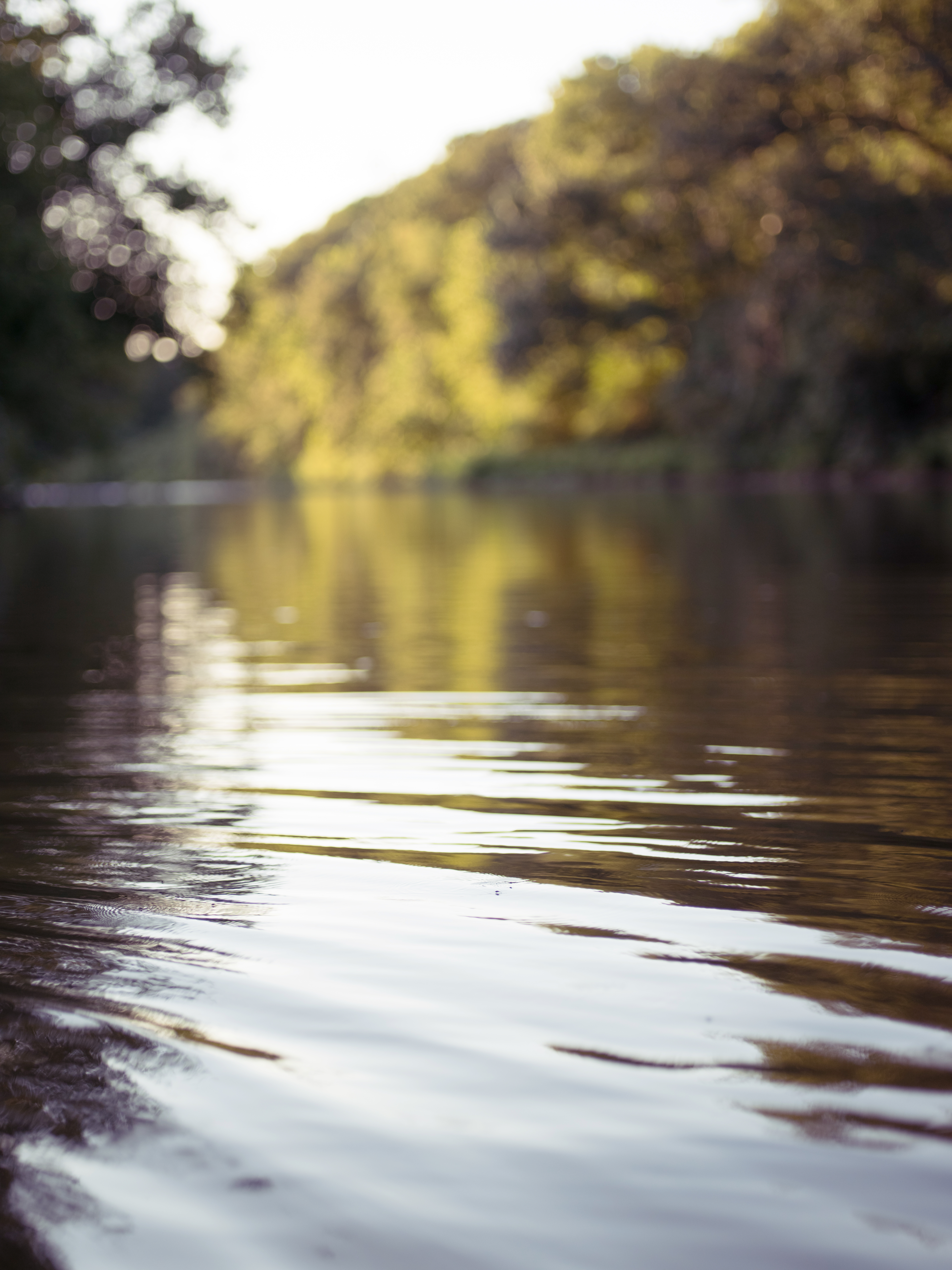 Riverview Park: Tucked back in the Woolen Mills neighborhood is Riverview Park. It has become our go-to for a quick refresh. It consists of a playground, some picnic tables, and a couple of winding paths, one of which runs alongside the Rivanna River. Our favorite features of Riverview Park are the places along the path where, with a little care, you can make your way down the embankment to small, sandy banks for a dip in the river. We were recording our album in town this Summer and a short trip to Riverview to wade up the sandy-bottommed river did wonders for our minds when we got too inside our heads during recording sessions. We have been really thankful to have such easy access to water and natural areas, and being only a four-minute drive from downtown, Riverview Park is one of our favorite nearby places to reset.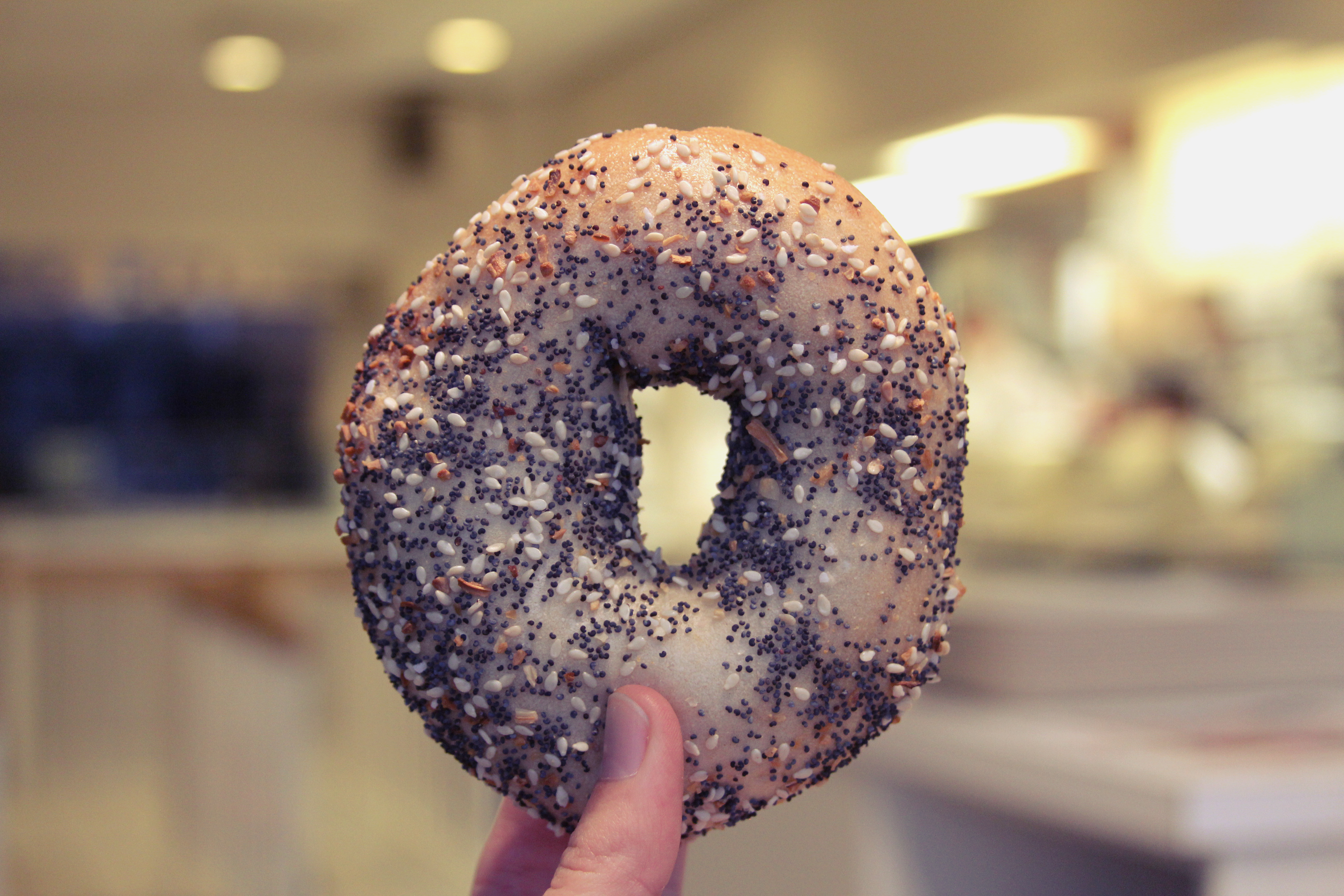 Bodo's Bagels: Bodo's is an original Charlottesville favorite, with three locations in town. Our favorite is the one on Preston Avenue, where the staff is genuine and kind in a way that can't be forced or taught. There is always a line at Bodo's and for good reason: The New York-style water bagels are made fresh all day (I have never had one that wasn't hot off the press), and can be made into nearly any kind of sandwich with fresh, locally sourced ingredients, cream cheese varieties made in-house, solid coffee, and great vegetarian and vegan options. Their salads and soups are just as popular as their bagels and just as fresh. Service is fast and everything is so reasonably priced that we are often astounded when we hear the total of our order. The music is always on point — a mixture of obscure hits of the '60s, timeless jazz, and top notch Stax and Motown. Bodo's became a regular breakfast, lunch, and coffee break stop for us this Summer when we were recording our album in a friend's attic just down the road.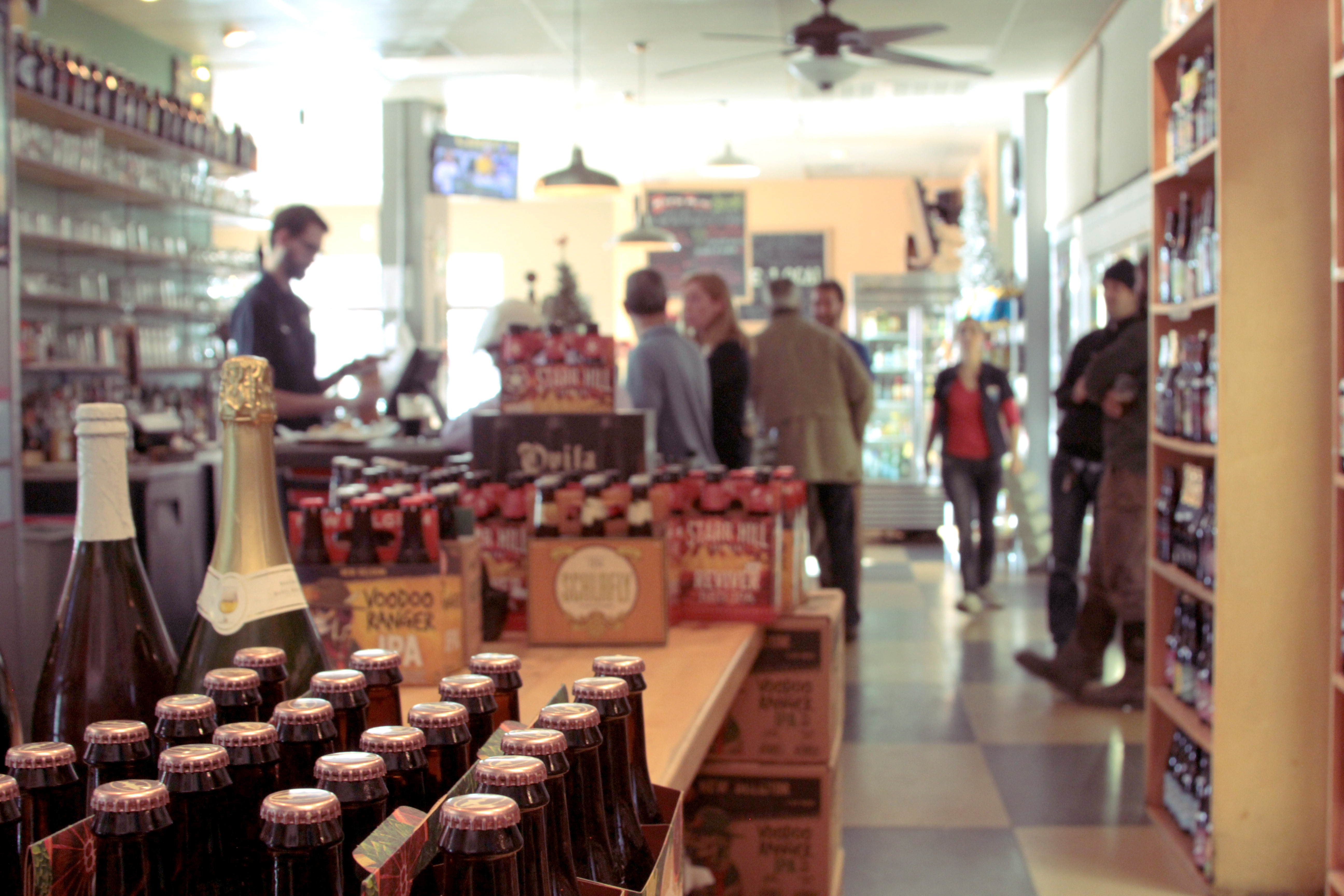 Beer Run: Beer Run is a local beer and wine shop with a full bar and restaurant attached. It is our favorite spot for a low-key celebration and a no-brainer when we don't have energy to prepare dinner after a long day in the studio. With a rotating list of award-winning beers on draft (and every other beer imaginable for purchase in the shop), it's the place to go for a good brew. The restaurant serves a wide range of plates, all made with organic and locally sourced ingredients, but our favorite, by far, is the "Beer Run Nachos." One mountain-sized order of black bean nachos is enough to fill us both to maximum capacity. Whether we are marking a milestone or passing a sunny Saturday afternoon on the patio with beers and friends, Beer Run is our favorite spot.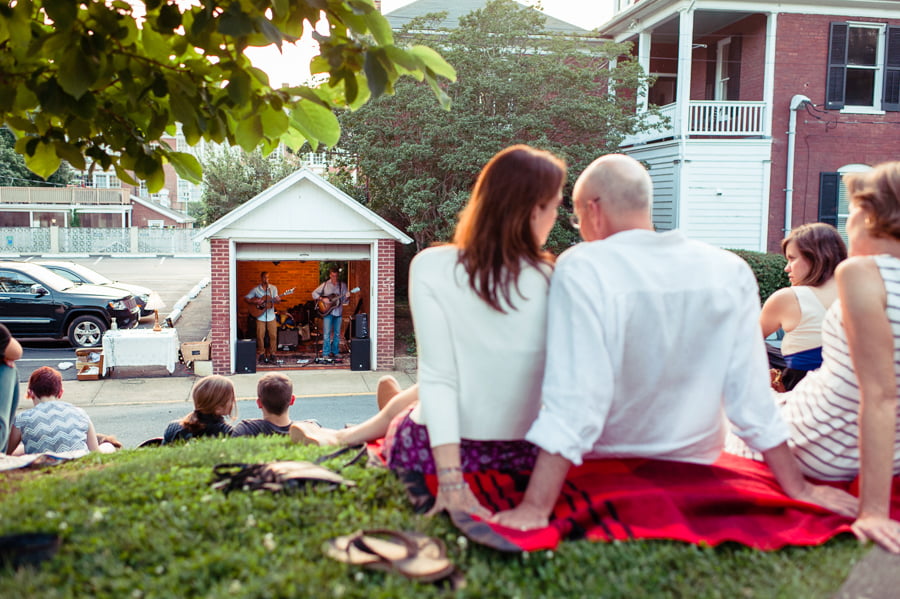 The Garage: The Garage is both exactly what it sounds like and so much more. It is a prime example of the magic of Charlottesville's creative community. The Garage is a one-car garage facing the edge of a downtown park that functions as a gallery, music venue, and community hub. This is not your garden variety, cobbled-together, volunteer-run community center. It is a small-scale, well-oiled music venue and carefully curated gallery space. At least one excellent local artist's work is artfully displayed on the exposed brick walls under clean track lighting, with a full-scale art opening the first Friday of every month, complete with price lists, hors d'ouvres, and wine. The concert series features great acts from all over the world, multiple nights a week in the warmer months. Bands perform within the mouth of the garage, facing the park, and people gather across the street on the grassy knoll with blankets, picnics, dogs, and children. A jar is passed and all donations go to the bands. After the concert, people are encouraged to chat with the performers and come inside to view the art show of the month. It is a true community gem, offering professionally led writing and craft workshops, readings, and even a bring-your-own picnic and music lunch hour in the Summer for folks working in the downtown area. Check their schedule online to see if your visit to Charlottesville coincides with any of their many magical events. There is nothing quite like wandering up to the soft glow of the garage on a balmy evening to camp out on the hill with friends and soon-to-be friends, take in the sunset, and enjoy a night of good music. Though every event is well-planned, experiencing one first-hand feels like the definition of serendipity.
---
Photos by Lowland Hum, Eric Kelley, and Lisa Boggs