Welcome to "A Minute In …" — a BGS feature that turns our favorite artists into hometown reporters. In our latest column, Mairéad Ní Mhaonaigh of the group Altan takes us on a tour of Donegal.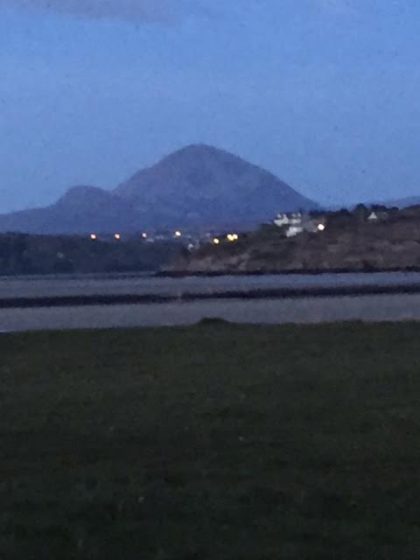 I live in North West Donegal, Ireland, on the edge of the Atlantic Ocean. This is Errigal, the highest peak in the local mountain range of the Derryveagh Mountains.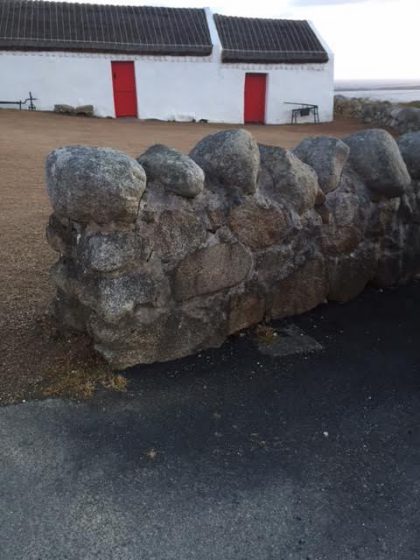 Long ago my people lived in this type of thatched cottage without running water or electricity. They had to pay extra taxes to the English landlords if they had windows. So this preserved windowless cottage dates back to the nineteenth century. The social gatherings was in the kitchens of these homes where people met and sang and played music!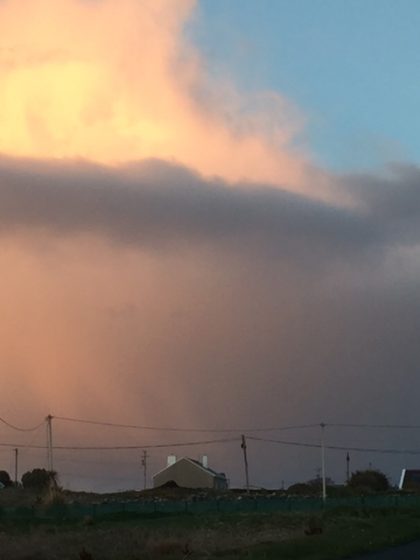 The light in County Donegal is unique especially in the late evening or early morning when the sun sends its rays through the clouds and turns the sky pink!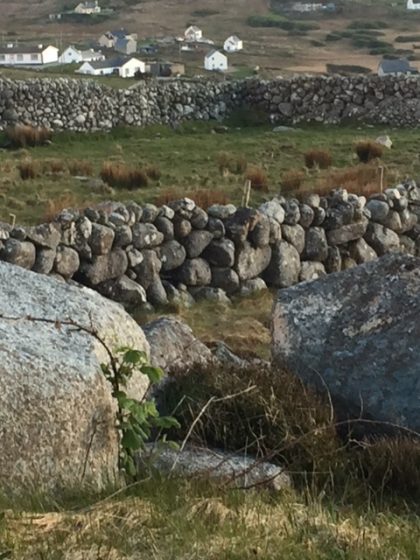 People collected the stones in the fields and made boundary walls to plant their crops! The walls were beautifully built by the farmers and leave beautiful structures on the landscape.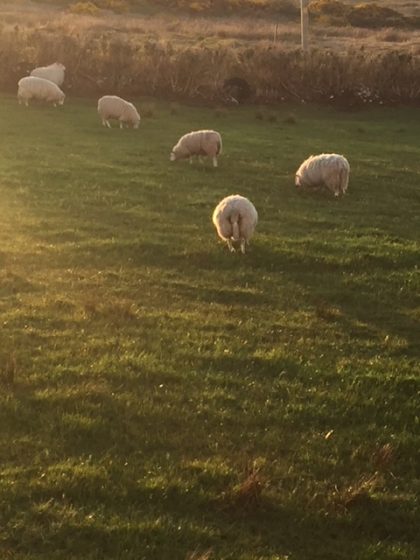 Sheep wander freely in the fields and are allowed to pasture on the farmers' land! Most of the sheep in County Donegal are black-faced and are able to endure the hard winters we have!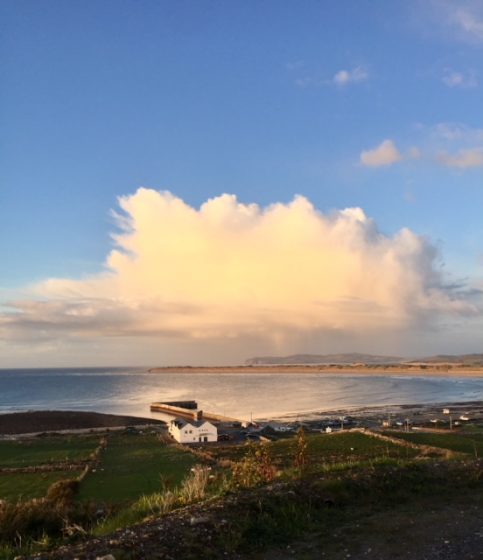 This is the scene which I'm looking at now on The Wild Atlantic Way in North West Donegal, at this moment after spending time and eating dinner with family. Maybe we should go to the nearest pub to have a tune! Where's my fiddle?
---
Photo courtesy of Mairéad Ní Mhaonaigh