Welcome to "A Minute In …" — a BGS feature that turns our favorite artists into hometown reporters. In our latest column, Will Varley takes us through his hometown of East Kent along the southeastern coast of England.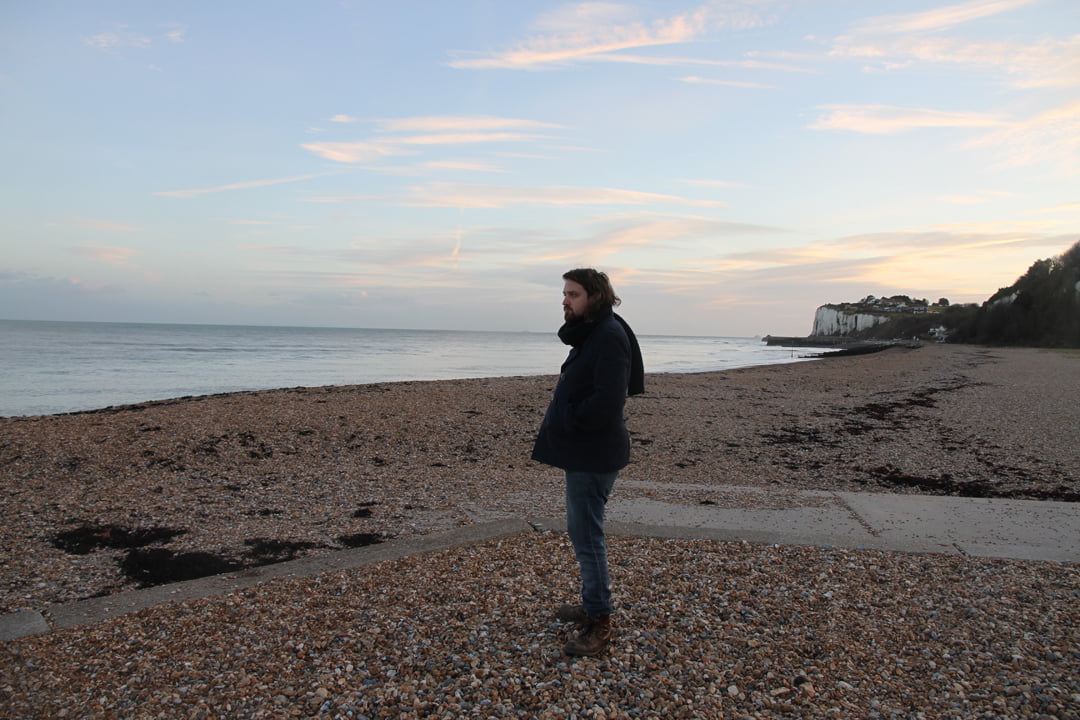 Kingsdown Beach: On the south coast of England, if you follow the white cliffs six or seven miles east from Dover, eventually they come down at Kingsdown Beach — and that's where I live. It's usually pretty windswept out there, except for a few days in the summer and, apart from the occasional fisherman, you can often have the whole stretch to yourself. There's something particular about the light in this part of the world, and for me, there's nothing better than sitting outside on a blustery day and watching a storm blow in from France over a little glass of Guinness.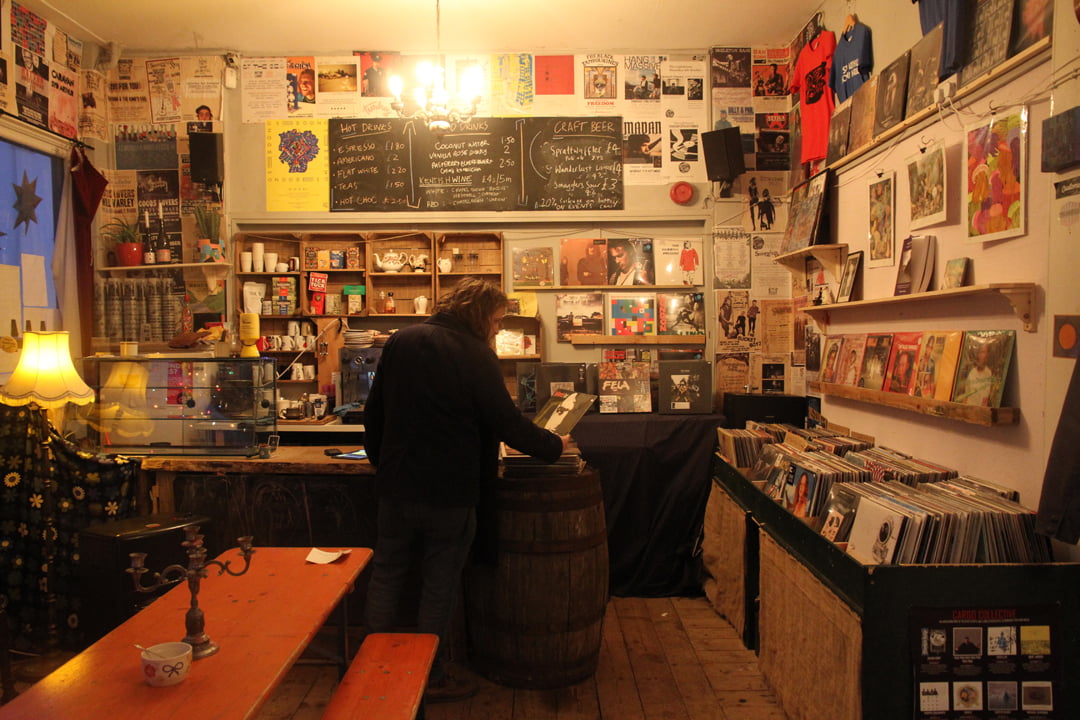 Smugglers Records: Forty minutes walk along the beach is the town of Deal. Despite Charles Dickens once describing it as having "as dull an appearance as any place I ever saw," I think it's a handsome place, littered with Georgian cottages and perched right on the coast of the English Channel. Just off the high street, you'll find Smugglers Records — a fantastic local record store that also has a great selection of tipples and snacks. A mighty fine place to browse some vinyl while sampling a light ale.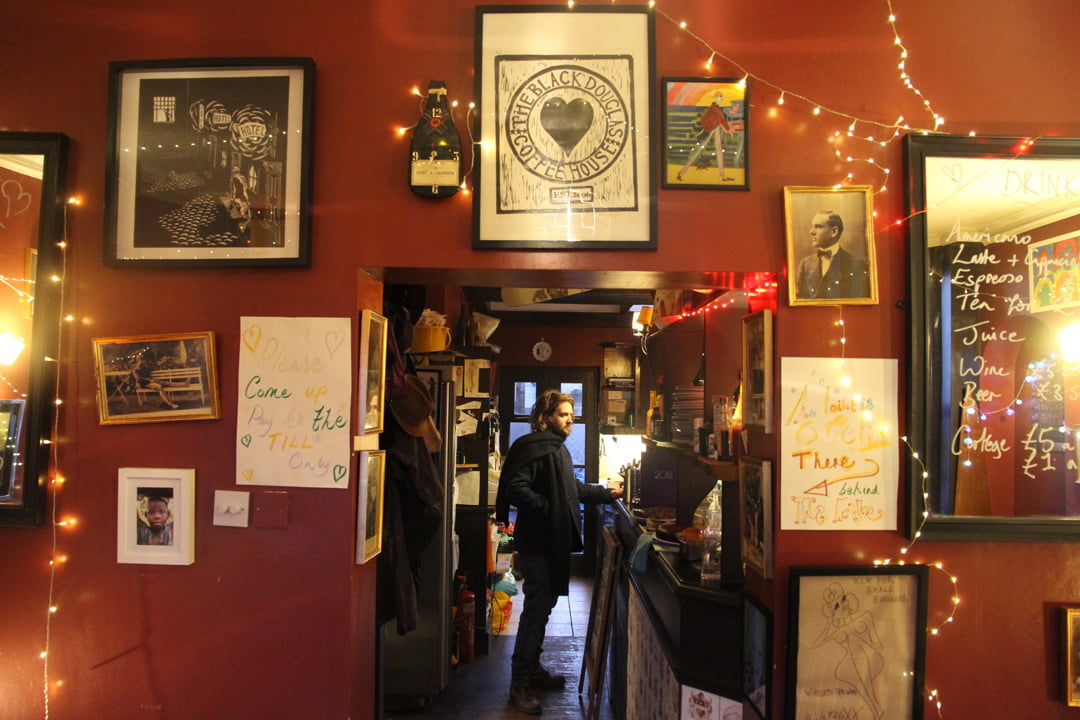 The Black Douglas Coffee House: After picking up a 12-inch or two at the record store, head around the corner to the Black Douglas. It's a beautiful and fiercely independent café, the perfect place to get lost in a book or eavesdrop on someone else's conversation with a mug of coffee at your side. There's a relaxed, lazy vibe that is contagious enough to mean it might well be getting dark by the time you stumble out the door.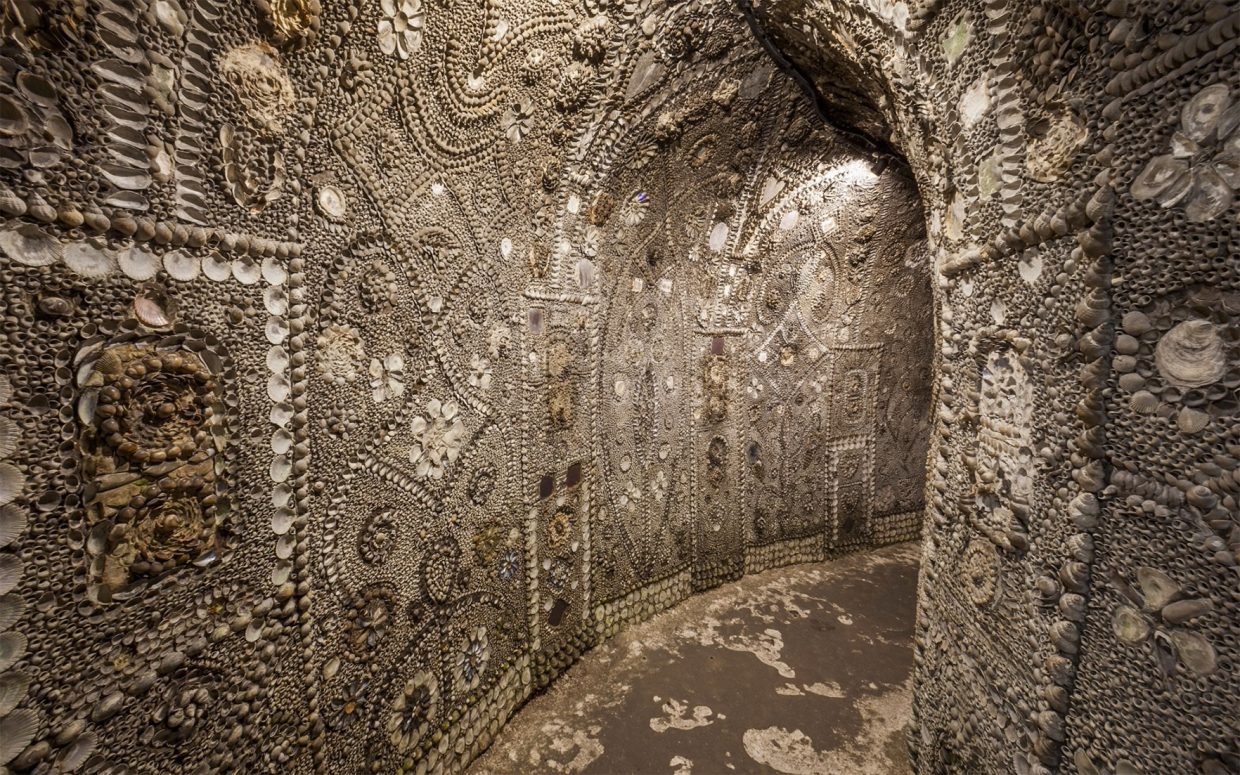 The Shell Grotto: Drive about half-an-hour north along the coast and you'll get to Margate, home of the Shell Grotto. Supposedly discovered by local children in 1835, the Shell Grotto is a 70-foot long underground passage, the walls of which are adorned with over 4.6 million shells. Nobody knows who built it or why, and some theories claim it to be thousands of years old. It's an awe-inspiring place to be and, as one travel writer put it in 2007, "Within six months of visiting, unless your soul is utterly dead, you will have a dream set here …"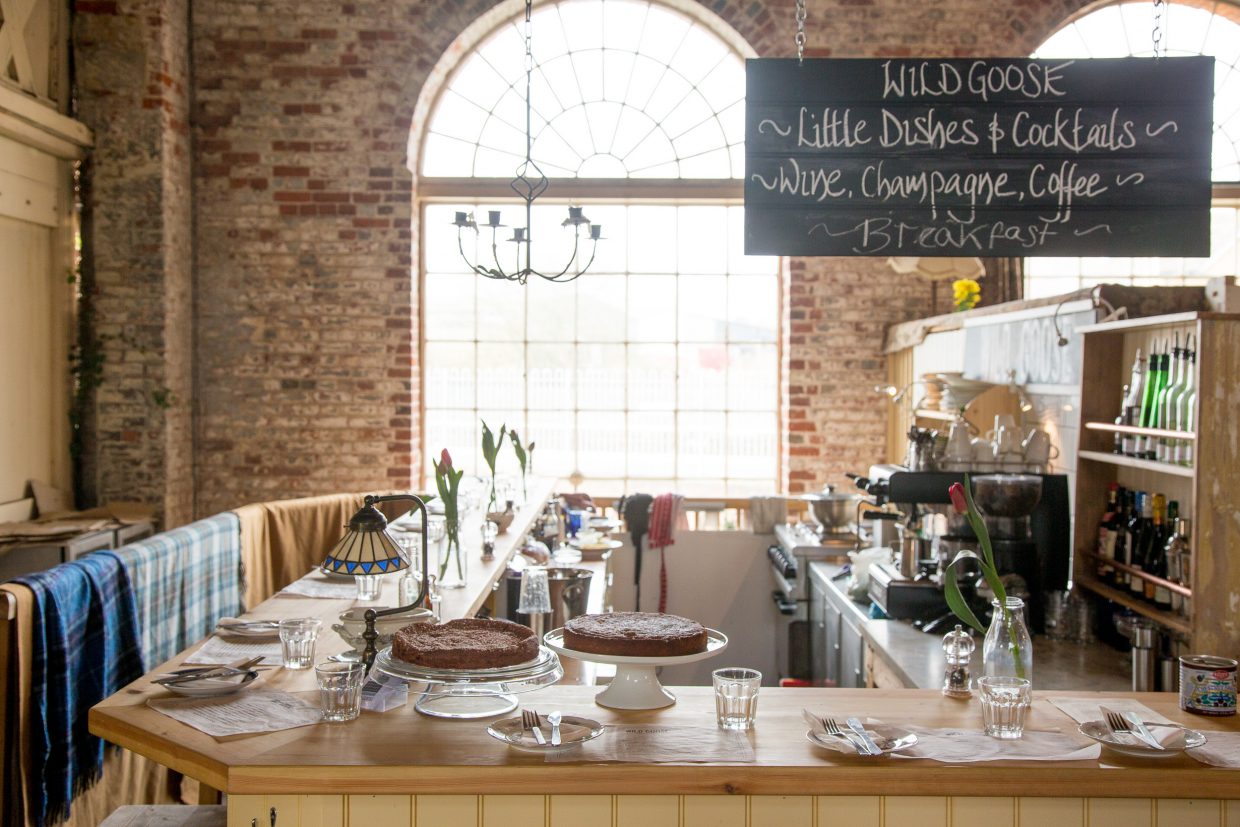 Wild Goose: Head in land from Margate and you will come across the ancient city of Canterbury. For most, it's a city that's significant for its picturesque medieval streets and its rich religious history; but for me, Canterbury is the city that is home to my favourite bar. The Wild Goose serves the best cocktails in the world, bespoke original recipes based around the English garden. They also have an ever-changing menu of perfect small plates and English tapas. The kitchen is just behind the bar, so you can watch the chefs prepare your food, as you chat away to the other patrons and sip your Gosling Martini.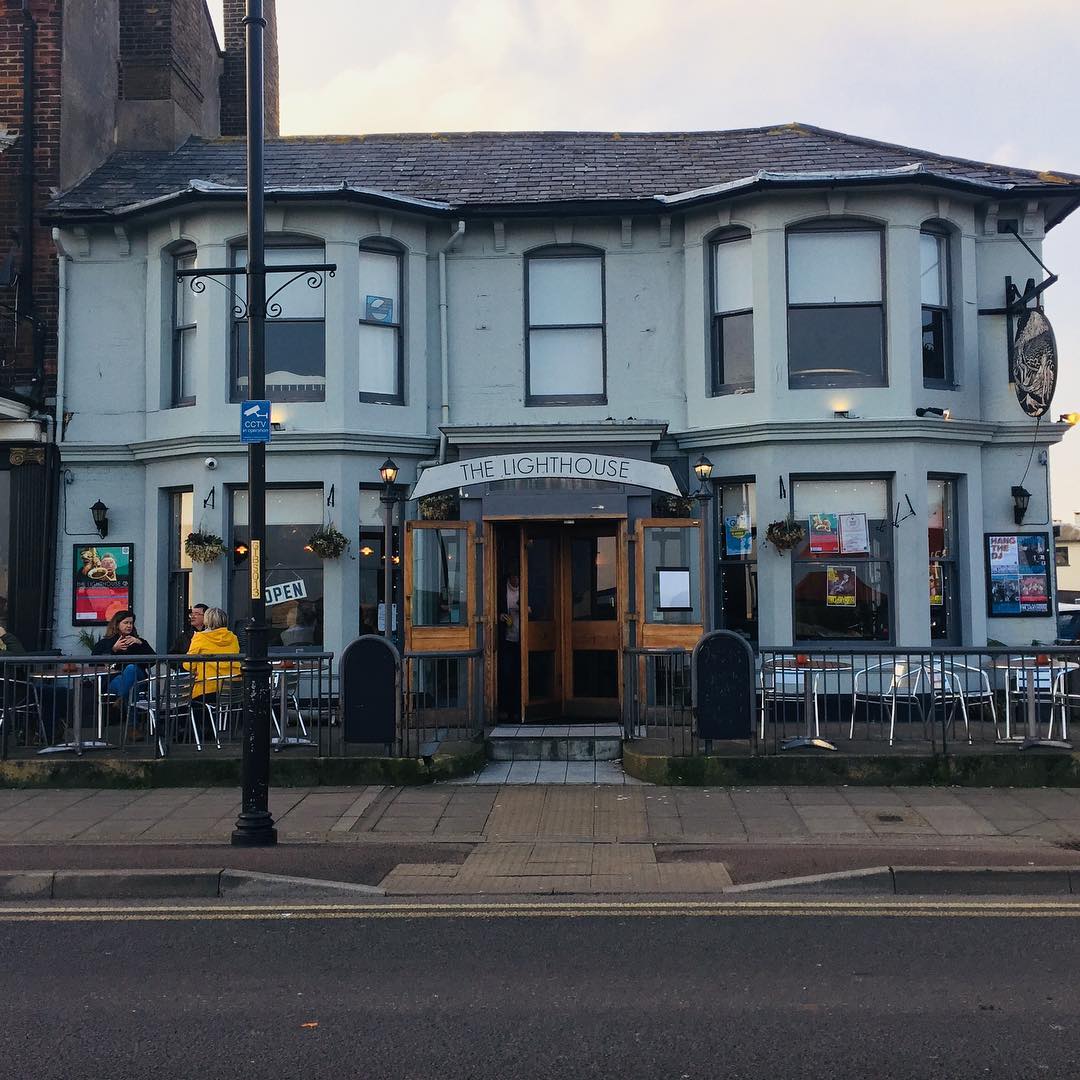 The Lighthouse: After a short drive back to Deal, aim to arrive at the Lighthouse around 9 pm, just as the evening's band is taking to the stage. When I'm in town, you can find me here most nights watching the music or sat at the bar drinking my fourth or fifth nightcap. They have touring and local acts playing four of five times a week and a whole host of other cool things going on, too. It's a seriously good pub, run by people who love live music and frequented by the best rabble of locals you could hope to meet. If you're ever in the area, drop by and sink a half, or two …