I moved to Flagstaff, Arizona, from New York City. Being used to having every imaginable music and art scene at my fingertips 24/7/365, I was pleasantly surprised by how developed, soulful and energetic the music and art scene is here. There are two really important reasons to live in Flag – the arts and the outdoors. Often the two meld together with incredible landscape art and photography and a music scene rooted in the camping and festival atmosphere of the West. There is every kind of music here with loads of original bands and venues of all sizes, but the most vibrant for me are the blues, soul, psychedelic and jam bands rockin' it with real instruments and lots of emotion, creativity and improvisation. — Walter Salas-Humara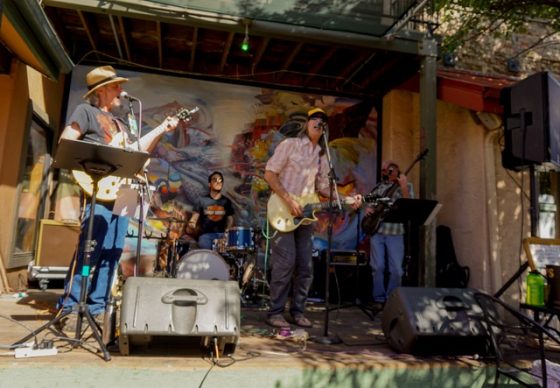 Flag Brew Patio: This downtown pub and brewery has a wonderful patio. In the summer, the Sunday afternoon gigs are the best. We love playing the Flag Brew Patio.
---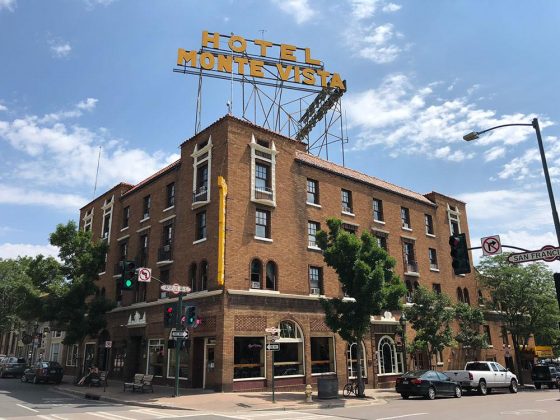 The Hotel Monte Vista: This is a classic old place with tons of character. Right downtown in the middle of everything, it has two tremendous cocktail bars and a small music venue that hosts touring acts both national and international. I saw Tav Falco here with Mike Watt on bass.
---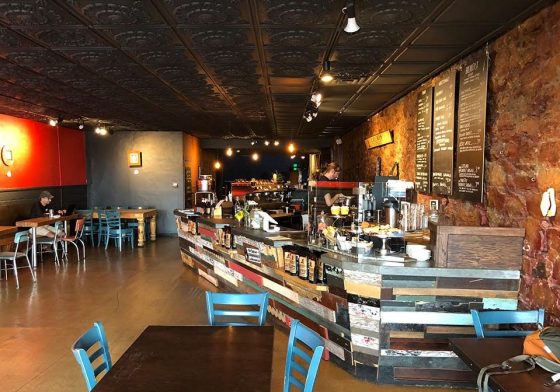 Firecreek: This downtown cafe has a vibey back room that hosts everything from poetry slams to punk bands. It's perhaps the artsiest scene, full of eccentricity.
---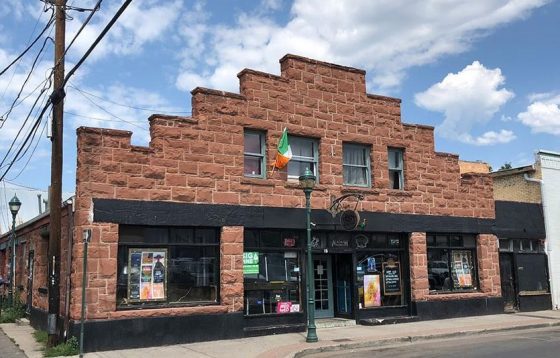 The Green Room: This is the mid-size rock club. It has a big stage, lots of room to dance, a clear and loud PA system and good lights. Its casual and unassuming atmosphere makes it a comfortable to place to hang. I saw The Melvins here recently and they rocked hard.
---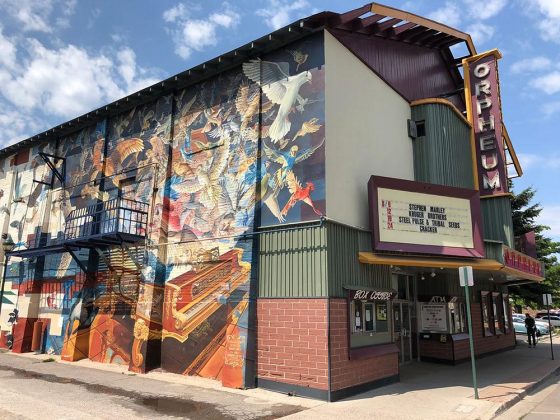 The Orpheum Theater: The old downtown movie hall has become the premiere concert venue for larger touring acts. It's funky and creaky, but well-run and the best place to perform. The audiences are always great. I've opened for Lucinda Williams, Robert Earl Keen and Jerry Joseph here. I love the Orpheum. On the side of the building there is an amazing mural by local artist Sky Black.
---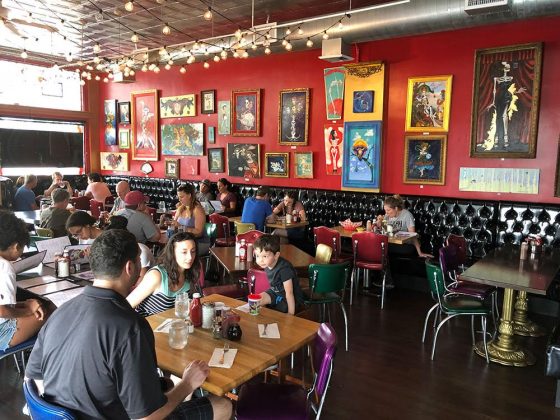 MartAnne's Burrito Place: If you come to Flagstaff you MUST have breakfast at Martanne's. The green pork chilaquiles are to die for. I have sent every touring band I know here and all are blown away by the flavors, portions and atmosphere.
---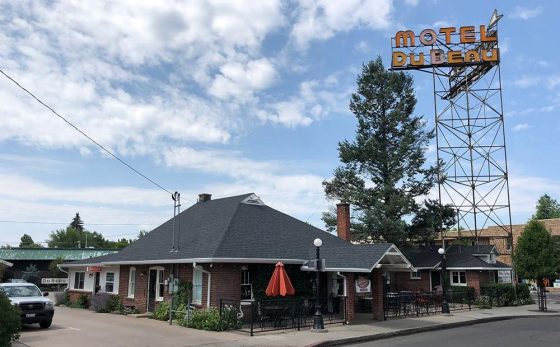 Motel DuBeau: On what was the original Route 66, legend has it this is the original Motel. Mr. DuBeau coined the phrase. Now it's a very cool hostel full of international travelers. It has a great bar and is a great place to hang with the world traveler crowd.
---
Mother Road Brewery: One of the many, many breweries in town. They brew an excellent IPA they call Tower Station and the patio is a fun place to hang and order pizza from the excellent Pizzicletta next door.
---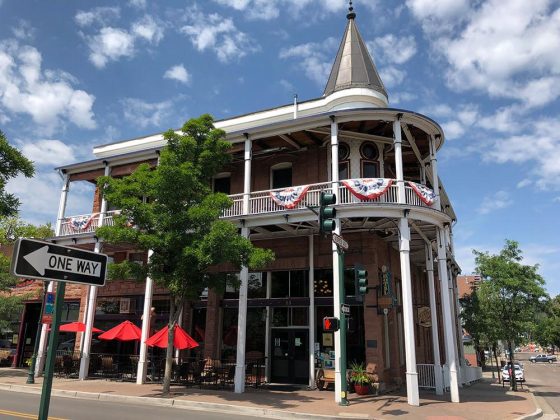 The Weatherford Hotel: This is the oldest historic structure downtown. It's gorgeous inside and out with live music in the basement bar, great food in the restaurant, and a cool bar upstairs that opens out onto the wraparound balcony. You get views of the whole town and the majestic San Francisco Peak to the north.
---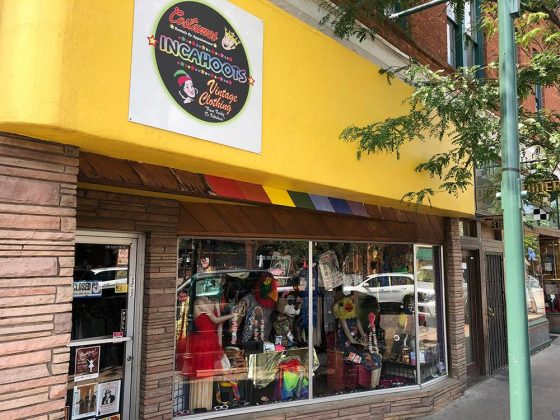 Incahoots: This downtown fixture is where you get your party duds. Flag has a very costumey culture. Where else can you go to a concert and have a dancing costumed 60-year-old offer you a hit of acid? You gotta love that about this town.
---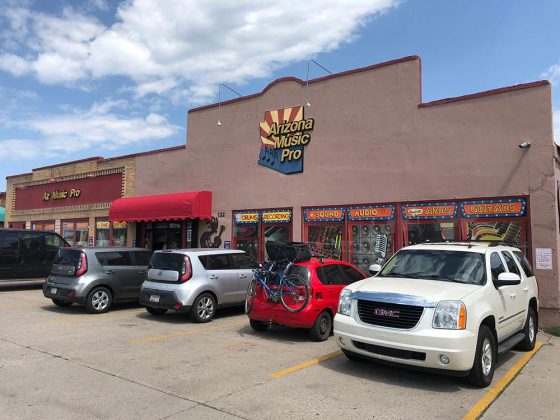 Arizona Music Pro: An excellent full-service music shop. It has everything any musician, local or traveling, could ever need. Plus the manager, Rich Neville, used to play bass for Poco and Vince Gill. How cool is that?
---
Photo of Walter Salas-Humara: Jean Fordyce