Welcome to "A Minute In …", a BGS feature that turns our favorite artists into hometown reporters. In our latest column, Ojai's Perla Batalla takes us on a tour of her favorite haunts, from the post office to the public radio station.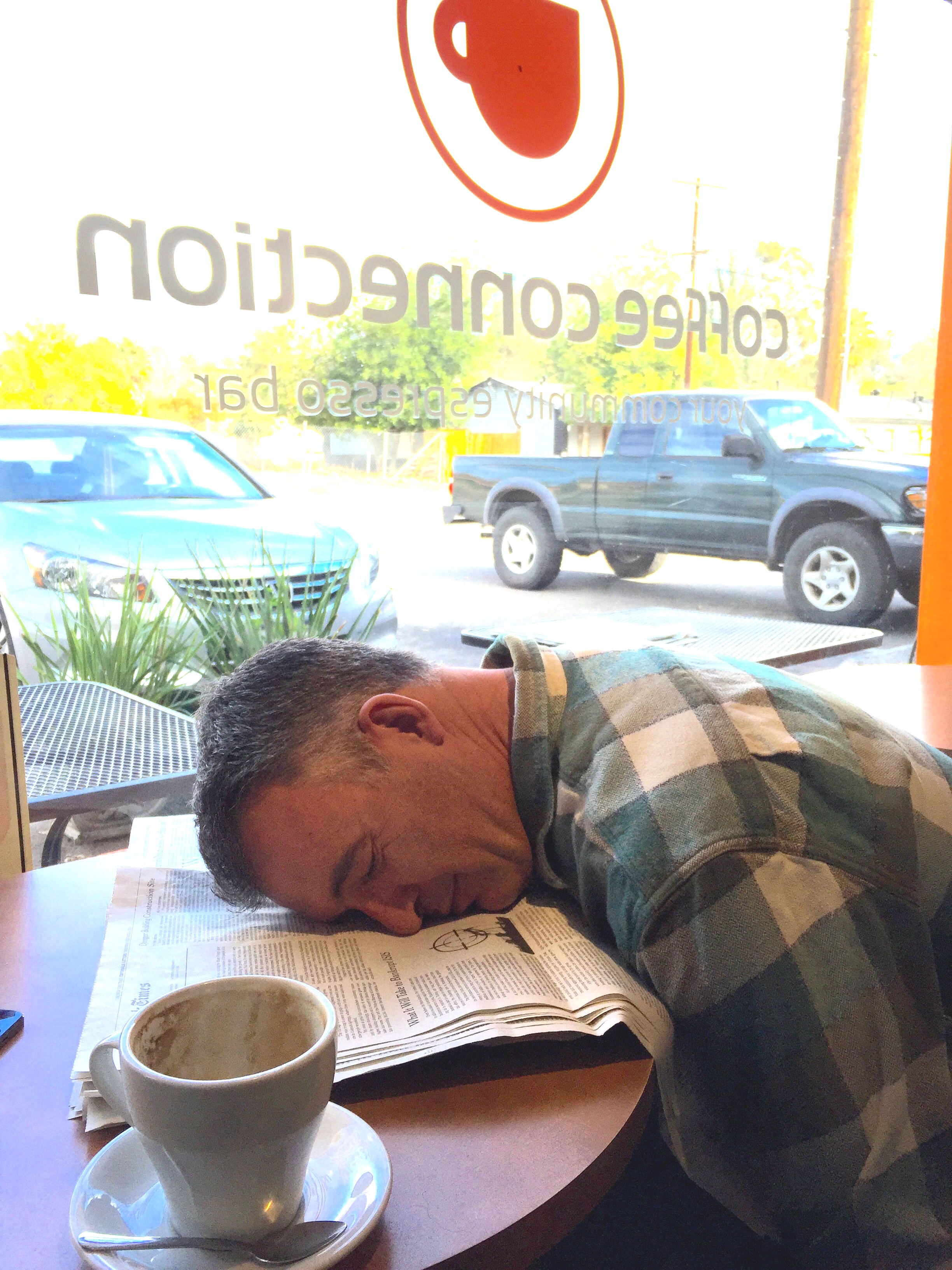 I live in the Ojai Valley and, much like my friend Kevin Ruf (pictured here), I am not a morning person. I love the coffee at the Coffee Connection — and much like Kevin — I need at least two double espressos to get me going. The owner, Jon Furness, and his well-trained staff make impeccable cappuccino with organic milk and coffee that is locally roasted, organic, and fair trade.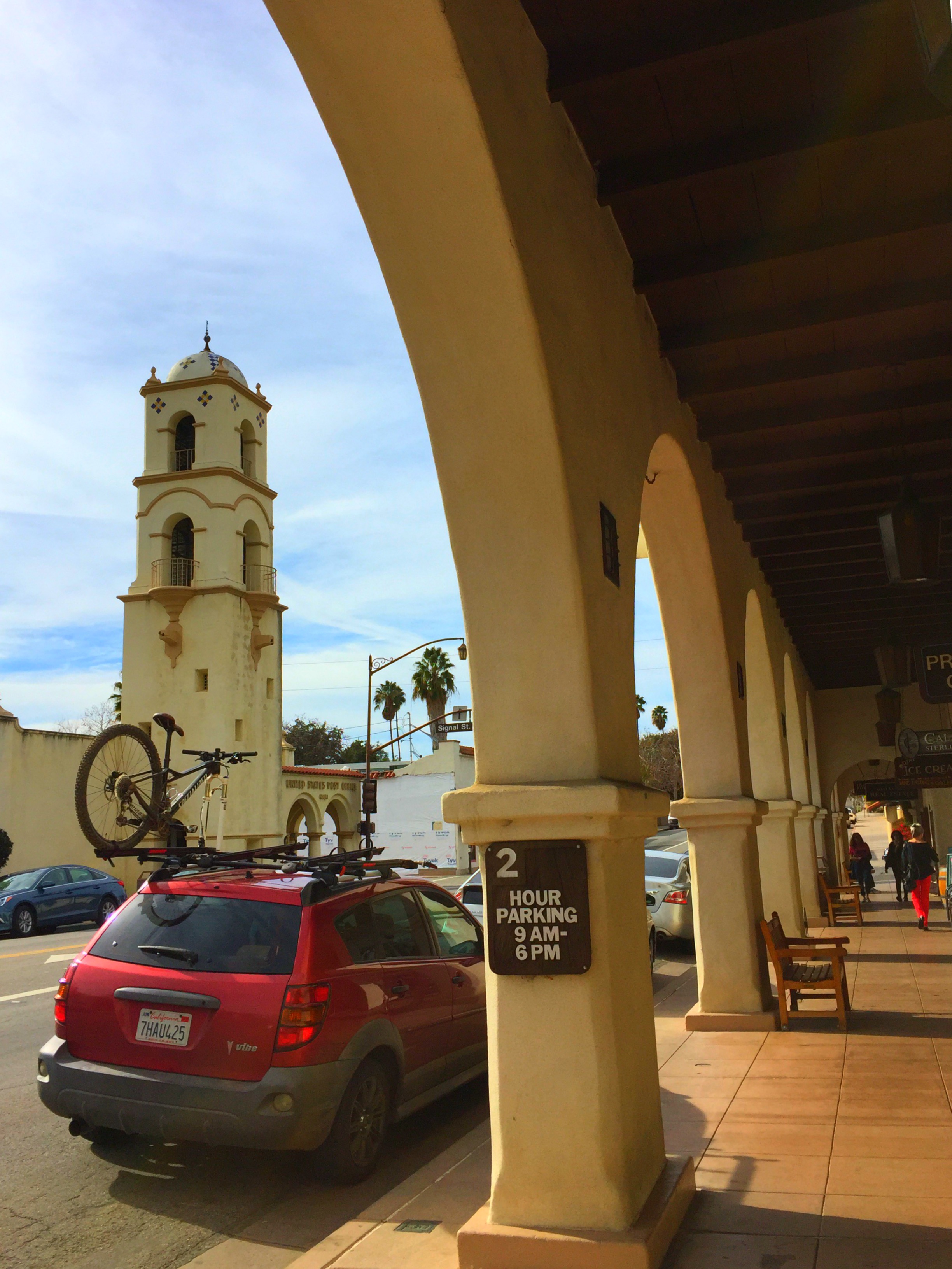 Most days, when I am not on the road, I start my day by going to collect my mail at the Ojai post office. I love the Post Office tower. It is an iconic landmark located right in the center of town. Downtown Ojai is only about a block long, so keep your eyes peeled or you'll miss it.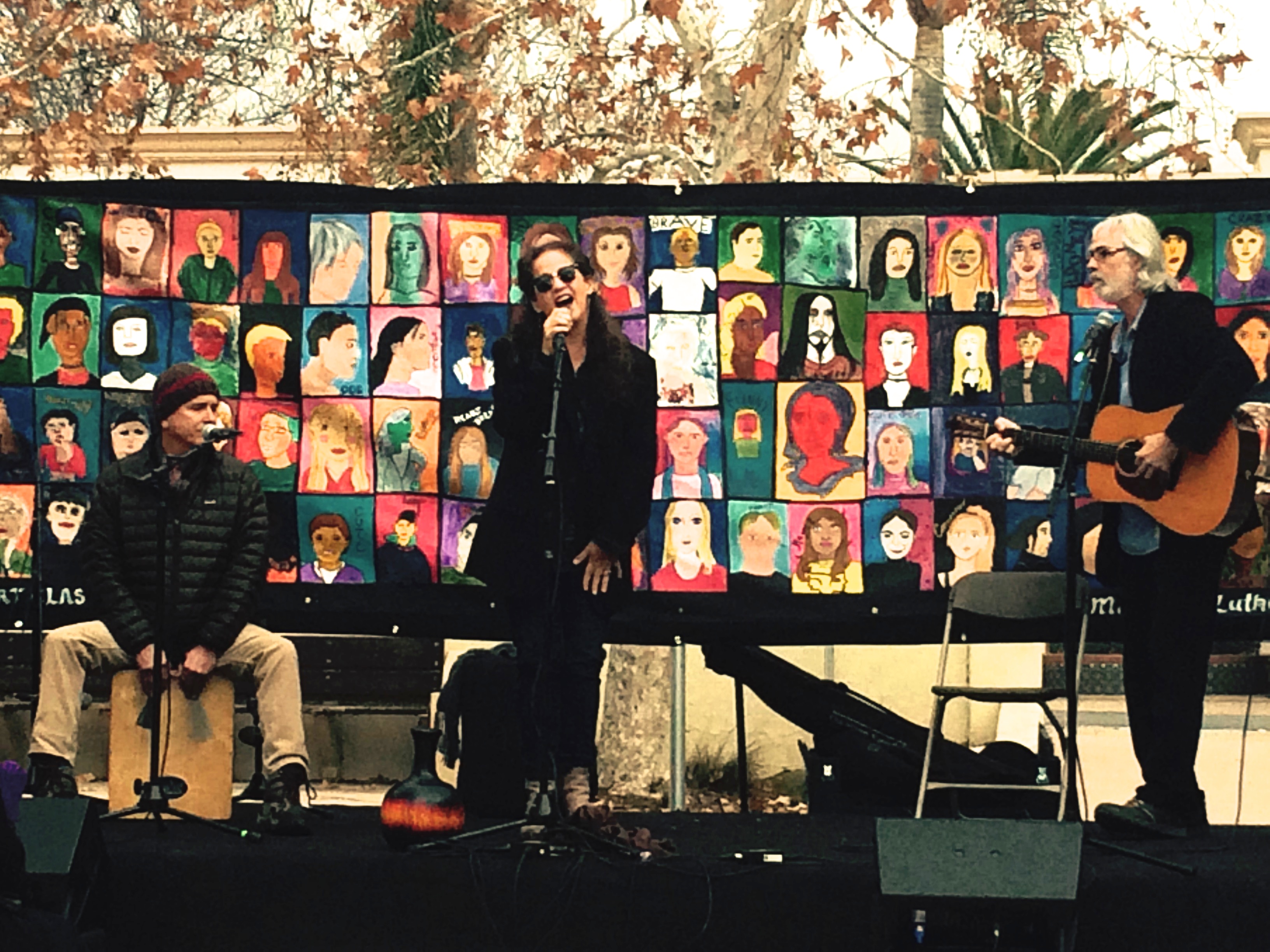 Next to the Post Office is Libbey Park — home of the famous Ojai Music Festival. Most importantly, it is also home of the Ojai Valley Youth Foundation's annual Martin Luther King Celebration, produced entirely by students. I am pictured here with Marty Van Loan on guitar and Claud Mann on cajon.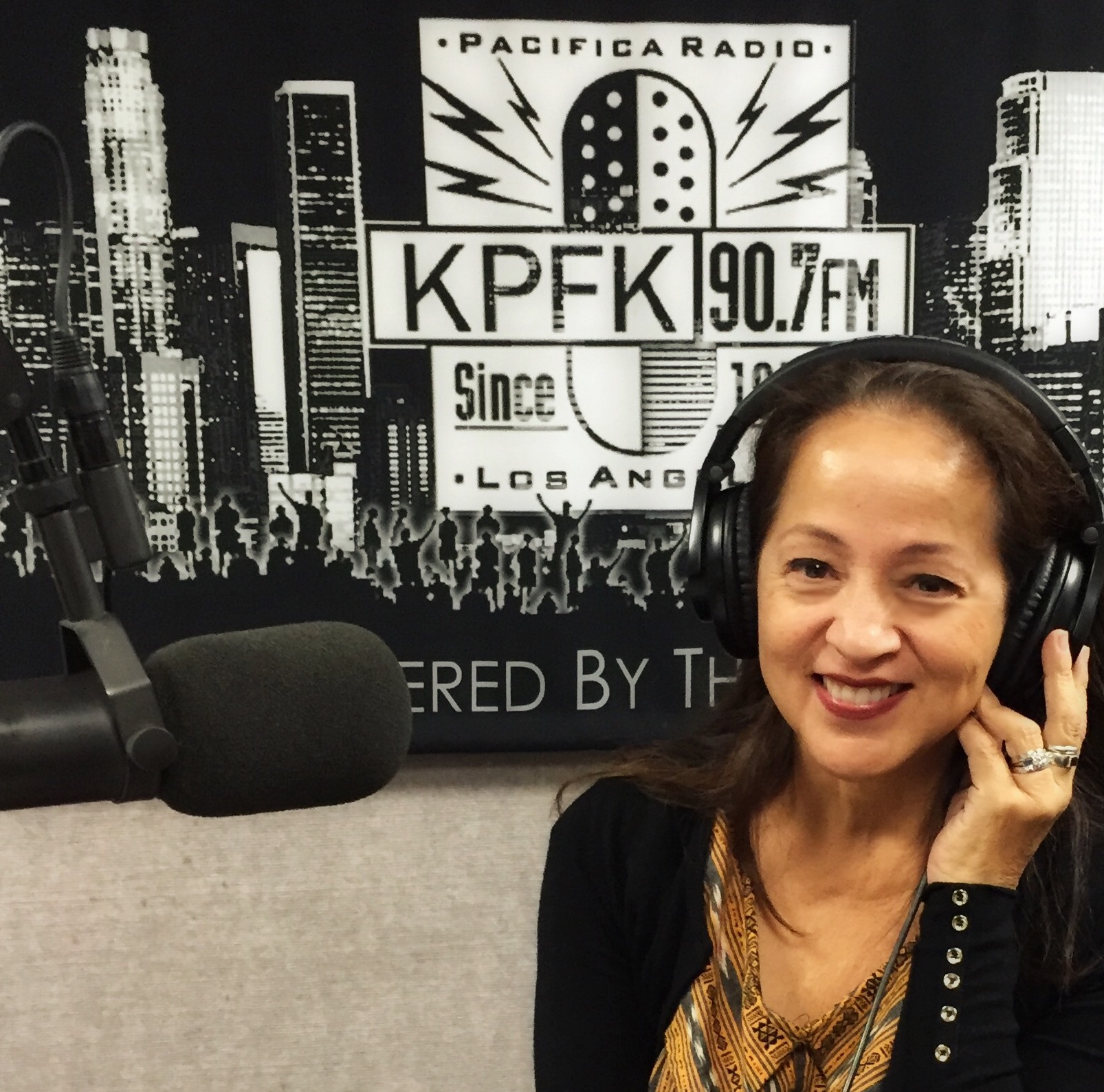 Whenever our local public radio station, KPFK, does a fund drive, I head down the highway and join in the fun. More and more, it seems that public radio is the only real support independent artists have. I jump at the chance to sing their praises and support them back.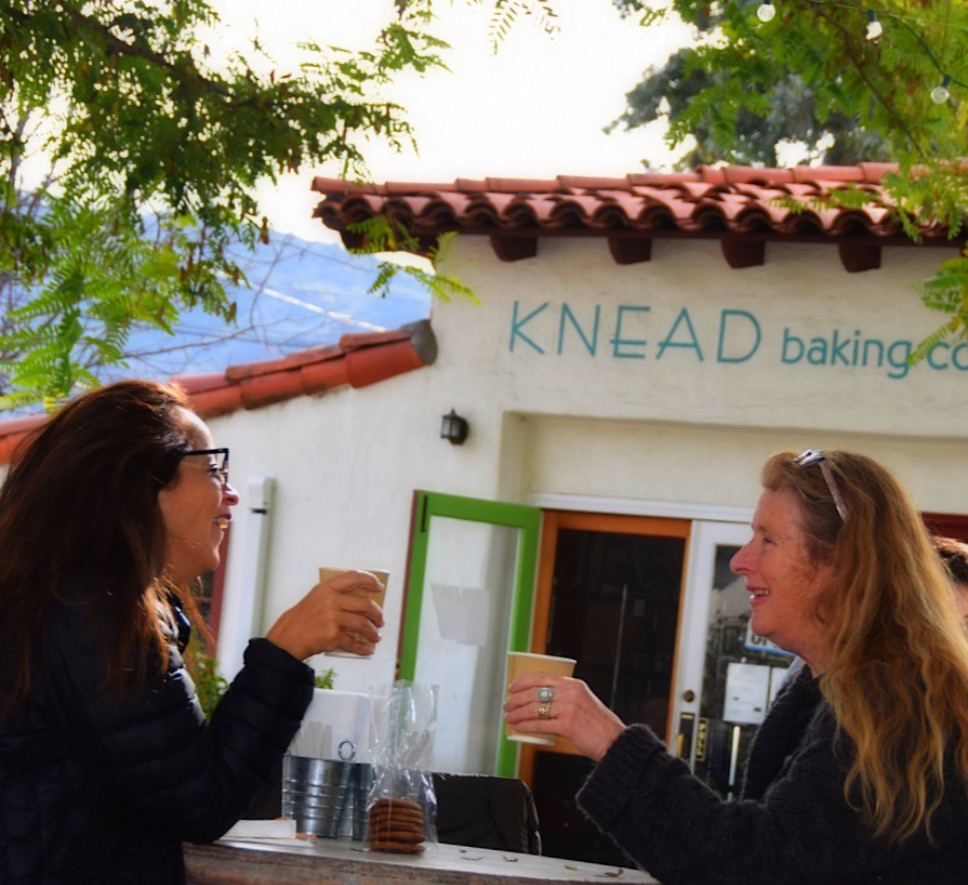 Afternoon coffee and pastry breaks are an essential part of my week, especially if I can kibbitz with my best pal and wonderful photographer Heather Benton. Knead Baking Company is a glorious setting on a sunny day. Try their home-made bagels.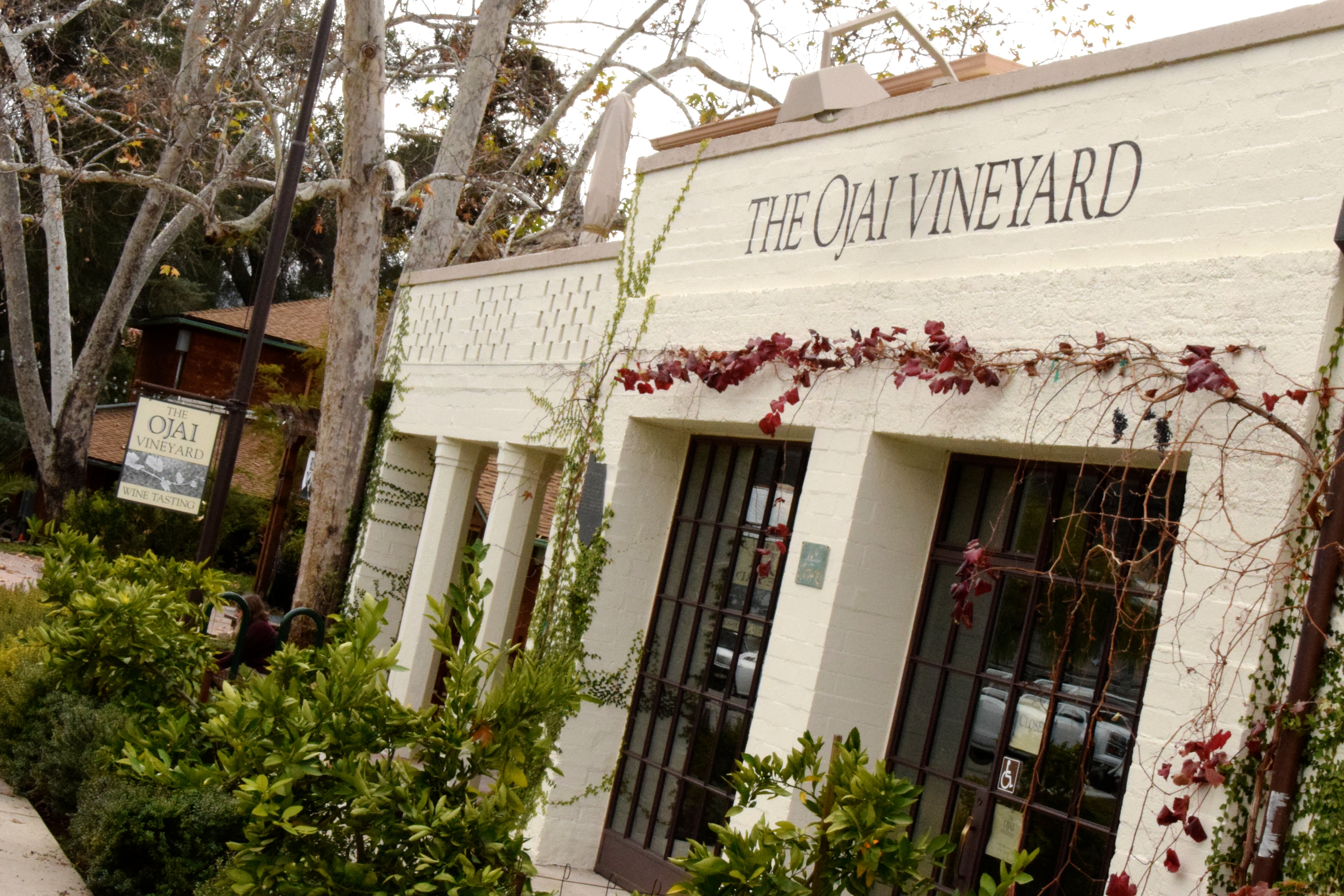 I have a very warm spot in my heart (and my stomach) for great wines, and some of the very best are made right here in Ojai. Winemakers Adam Tolmach, of the Ojai Vineyard, and Bob Levin, at End of the Road Winery, are both masters of their craft.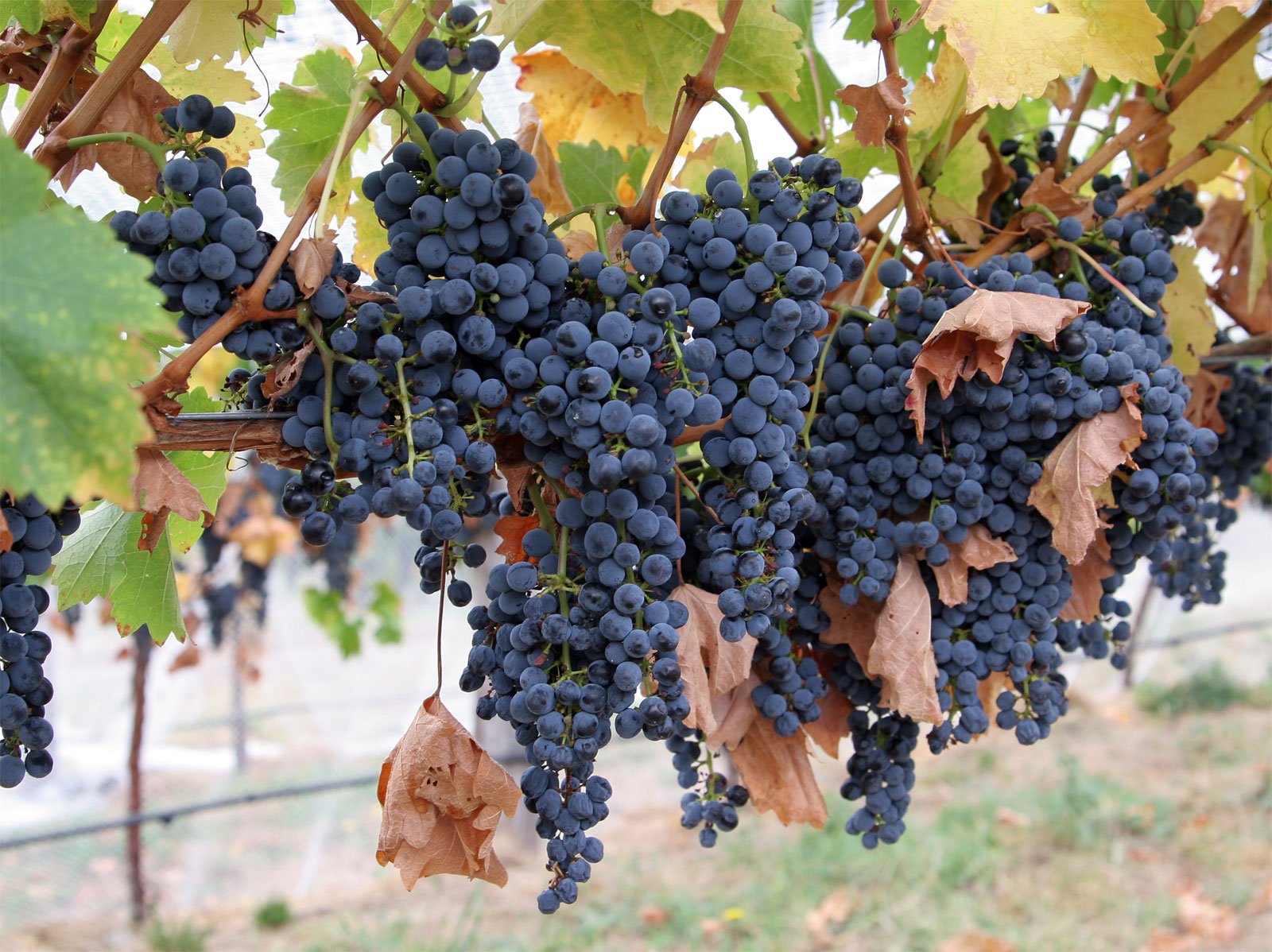 End of the Road Winery
End of the Road Winery is magical place. I feel so lucky to get to be involved in the process of picking, bottling, and, most importantly, tasting!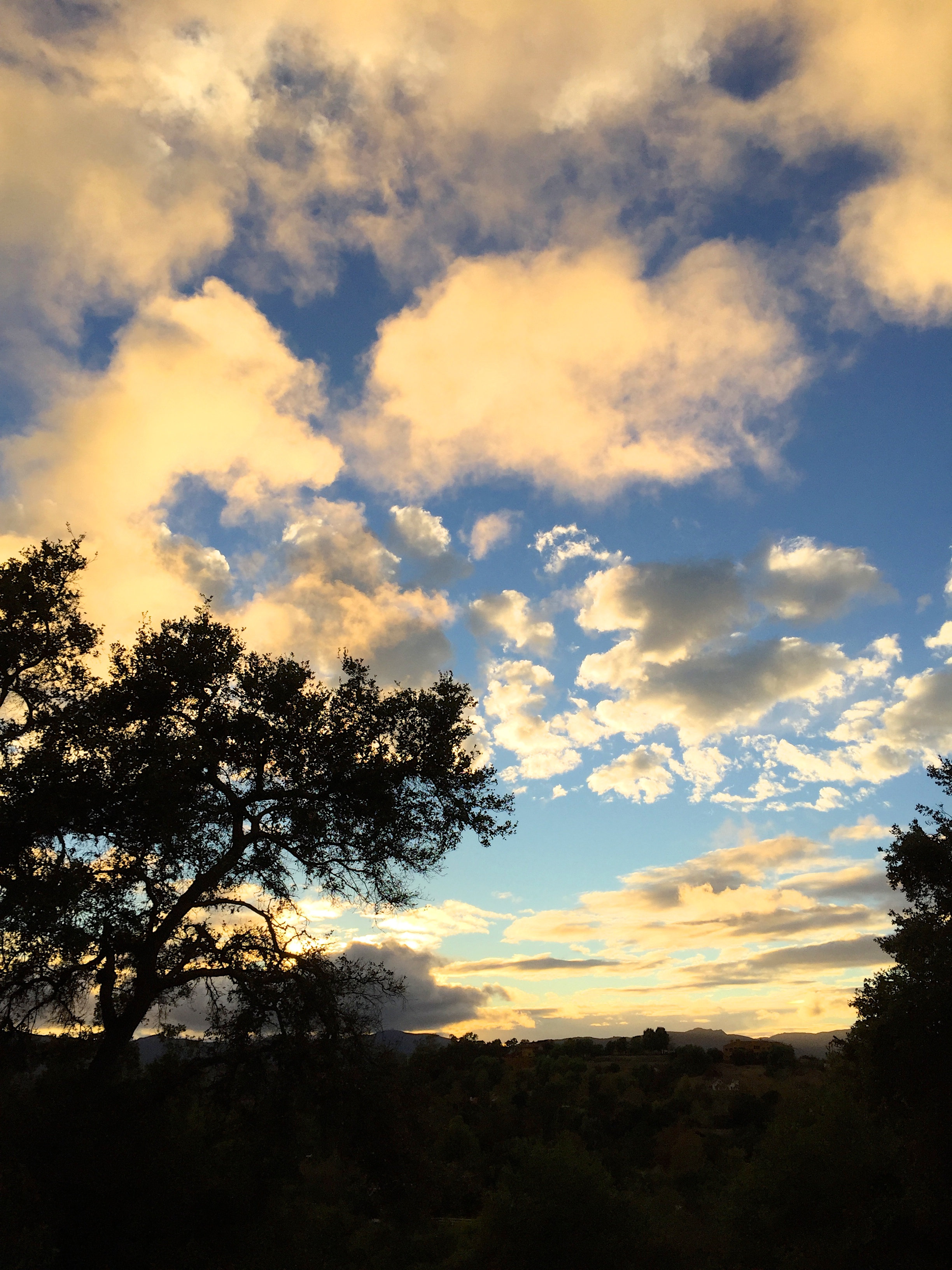 My home
Nothing beats the evening view just outside my window. There are magical sunset skies in the early evening no matter which direction you look.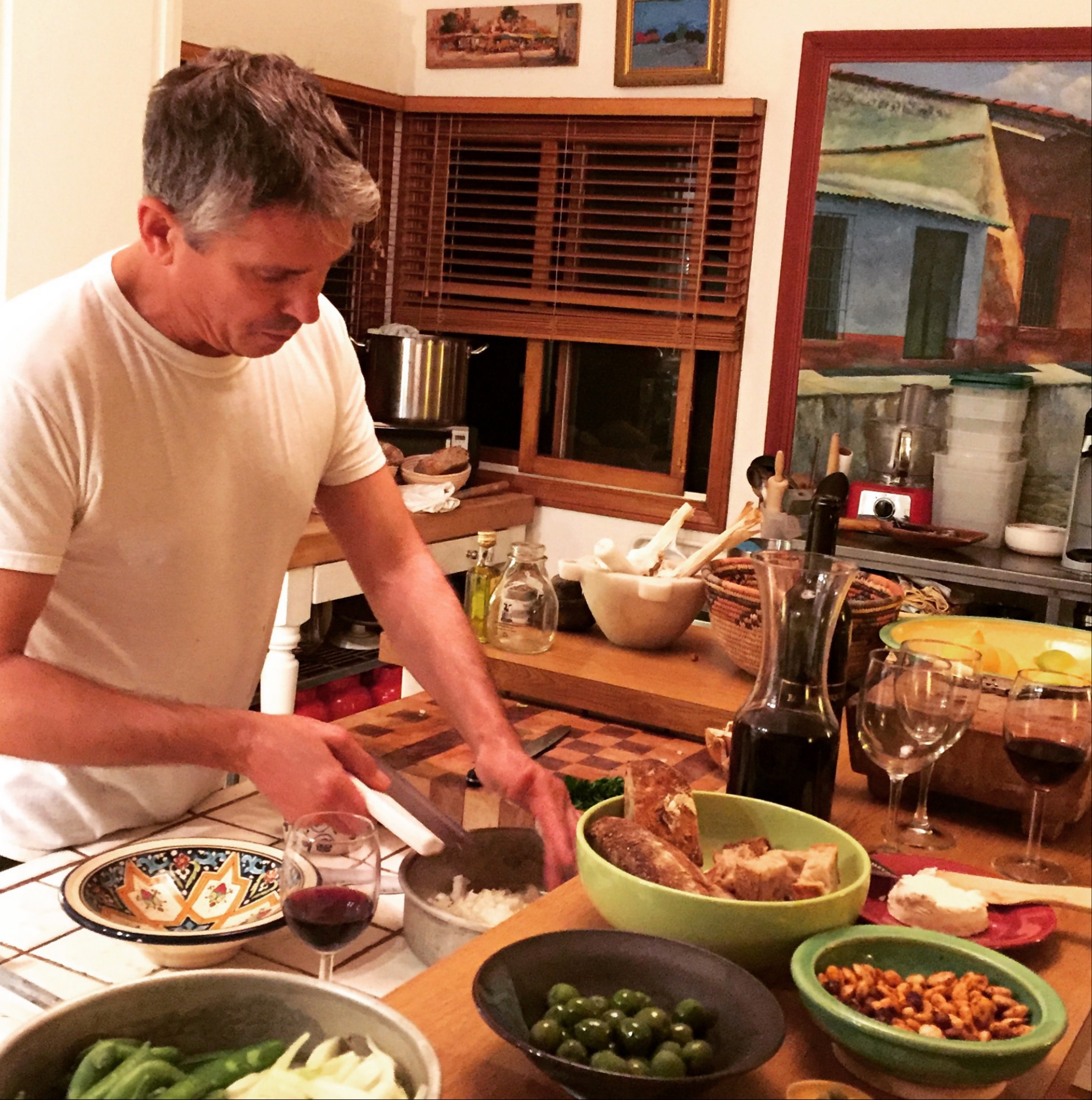 People always ask me where to find the best food in Ojai. The secret is … it's at my house. My husband is celebrated chef Claud Mann (host of TBS's Dinner & a Movie). I always know when he gets that certain look of deep concentration in his eye that he is plotting something scrumptious and the end result will mean perfect happiness for me and our invited guests.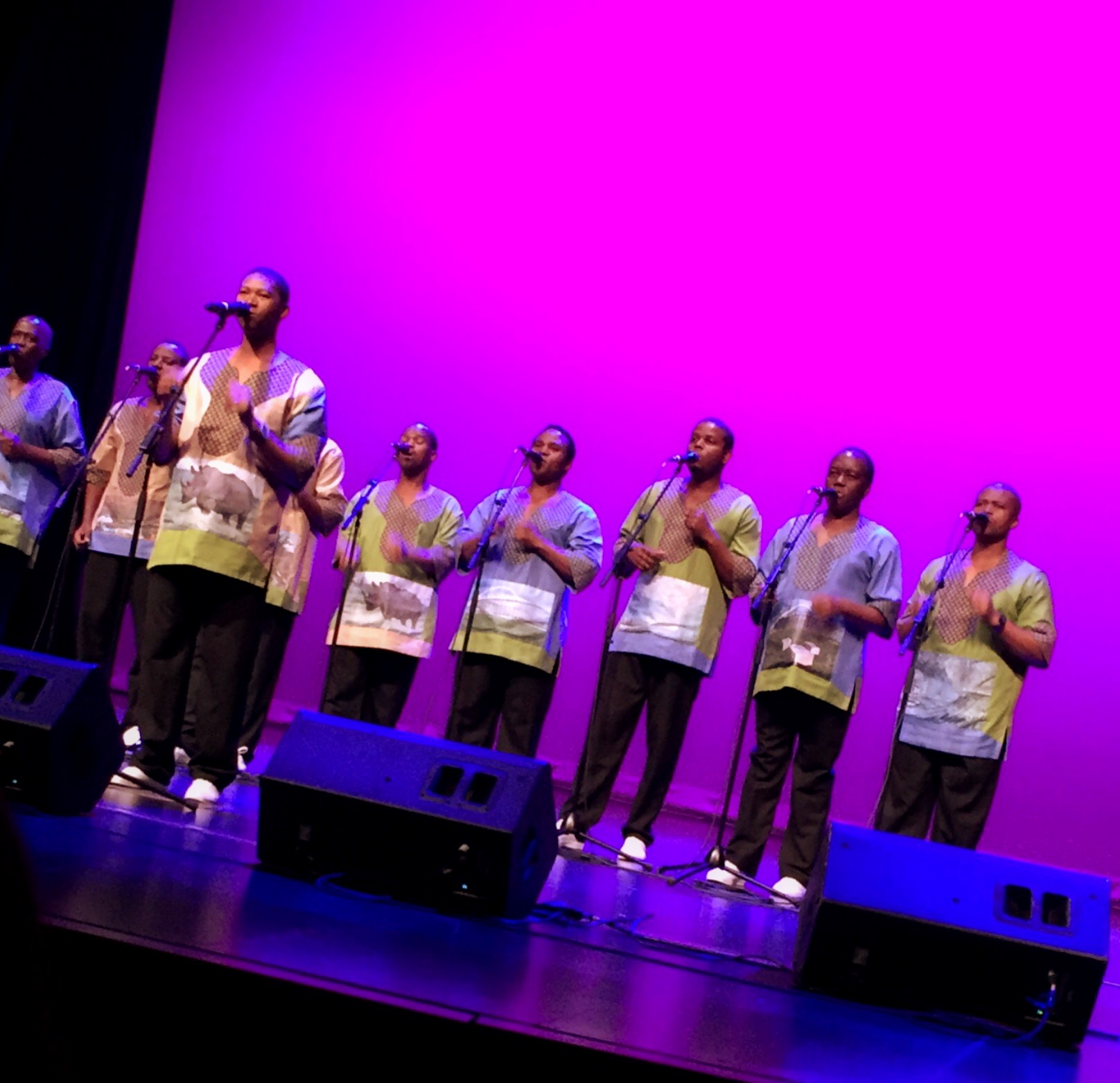 As a member of this community, I am lucky enough to be invited to concerts that are presented by the Thacher School, and the most recent was a mind-blower. Ladysmith Black Mambazo performed a glorious a cappella concert of South African song.
---
Perla Batalla is an Ojai-based singer/songwriter who tours and records internationally.
All photos by Perla Batalla.