Welcome to "A Minute In …" — a BGS feature that turns our favorite artists into hometown reporters. In our latest column, the Coffis Brothers take us on a tour of Santa Cruz, California.
Sylvan Music: On the west side of Santa Cruz, at the corner of Mission and Bay, is Sylvan Music. Focusing primarily on stringed instruments, Sylvan Music is as good of a music store we've come across anywhere. As well as being a dealer of Fender, Martin, Taylor, and Duesenberg, among others, Sylvan has two vintage rooms that are a must-see for any musician coming through Santa Cruz. Sylvan also is the biggest show room for the locally made and internationally regarded Santa Cruz Guitar Company guitars. If that wasn't enough, our bandmate, Aidan Collins — as well as our musician BFF, McCoy Tyler — are among the staff at Sylvan.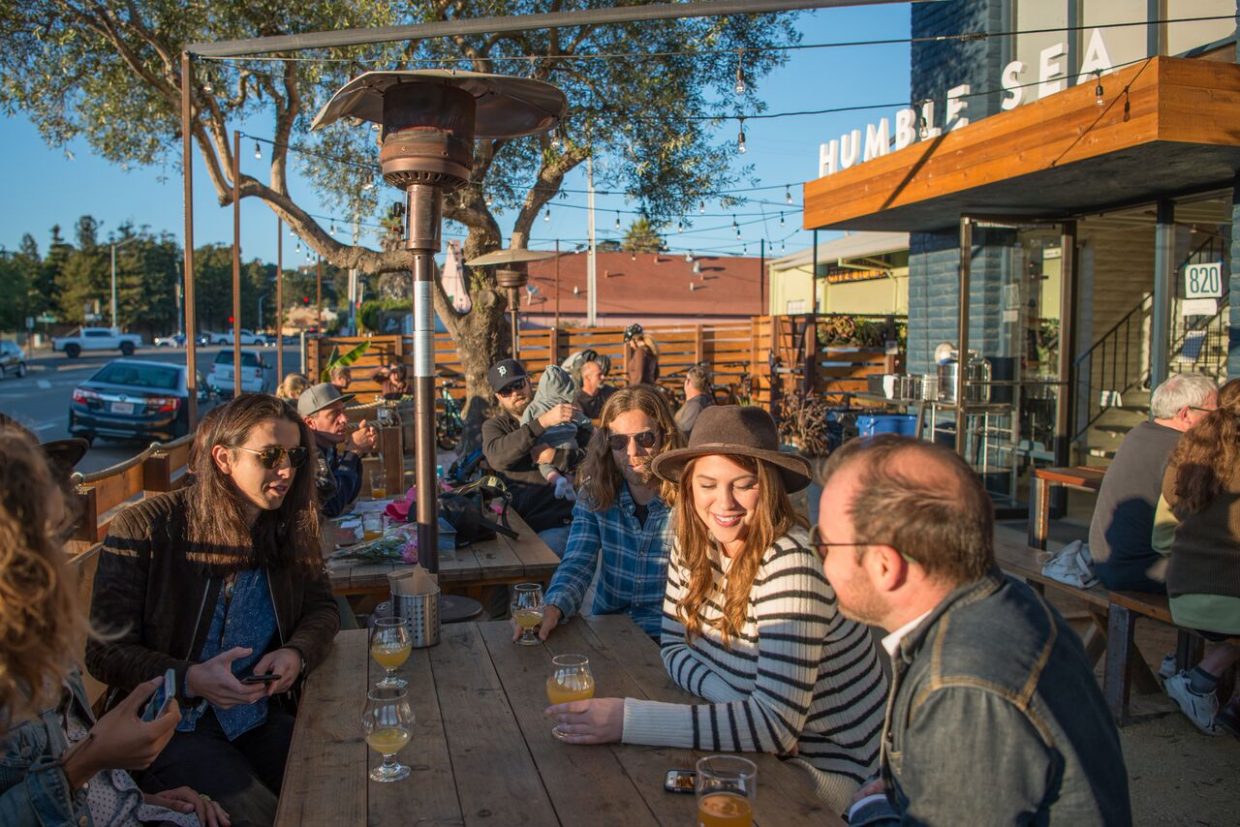 Humble Sea: In March of 2017, on the west side of Santa Cruz, Humble Sea Brewing Company opened and joined the burgeoning micro brew scene here in Santa Cruz. Between their often rotating and interesting tap list, friendly staff, and sunbathed outdoor beer garden, it has become our favorite brewery and weekend hang spot rather quickly. Humble Sea served beer for the first time in 2016 at a local show of ours and, since then, we have partnered with them on several occasions for special events. Enjoy a beer and the Santa Cruz sun at Humble Sea.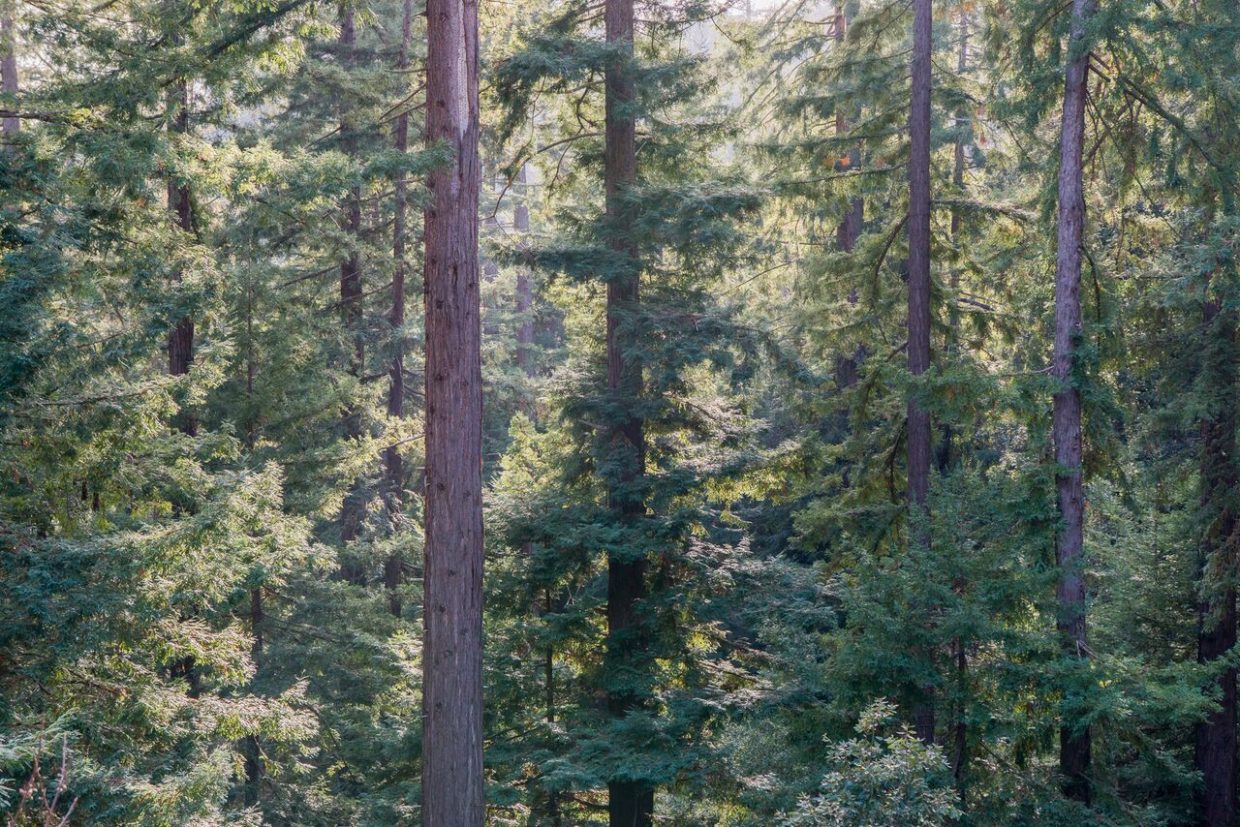 San Lorenzo Valley: You can't explore Santa Cruz without exploring our redwood forest. In our hometown of Ben Lomond, we are surrounded by redwoods. We'd recommend taking the 10-minute drive from Santa Cruz into the San Lorenzo Valley and hang out amongst the redwoods. If you're looking for a hike or a run, Fall Creek, Big Basin, or Henry Cowell have some of the nicest trails you can find anywhere. If that seems like a lot of work to you, then perhaps a drive through the San Lorenzo Valley on Highway 9 might be more your thing.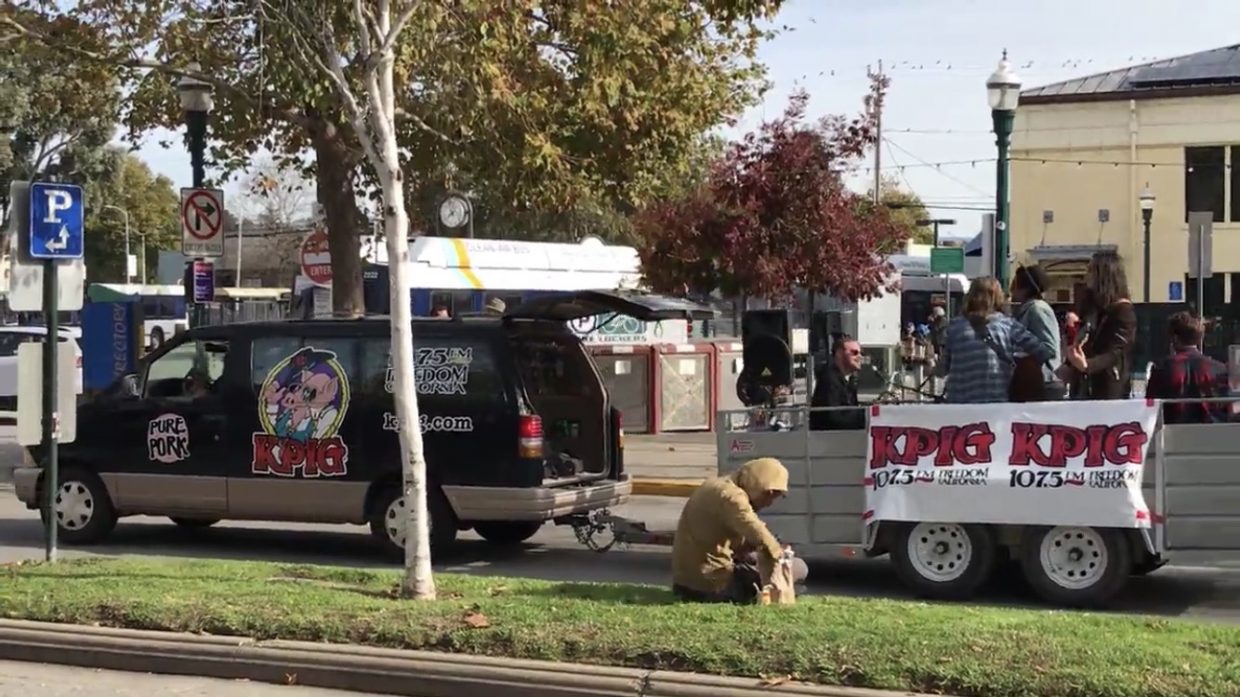 KPIG Radio: It's the greatest radio station in the world, man — 107 oink 5 KPIG is a Santa Cruz institution. Located in Freedom, California, at the south end of the Santa Cruz County, KPIG is one of those rare radio stations that you don't find everywhere. Sometimes KPIG takes their show on the road, even. Just recently we hopped in their pig pen and drove through downtown Santa Cruz playing music. Tune into KPIG when you're in Santa Cruz. You might even hear one of their newest DJs, our very own Jamie Coffis.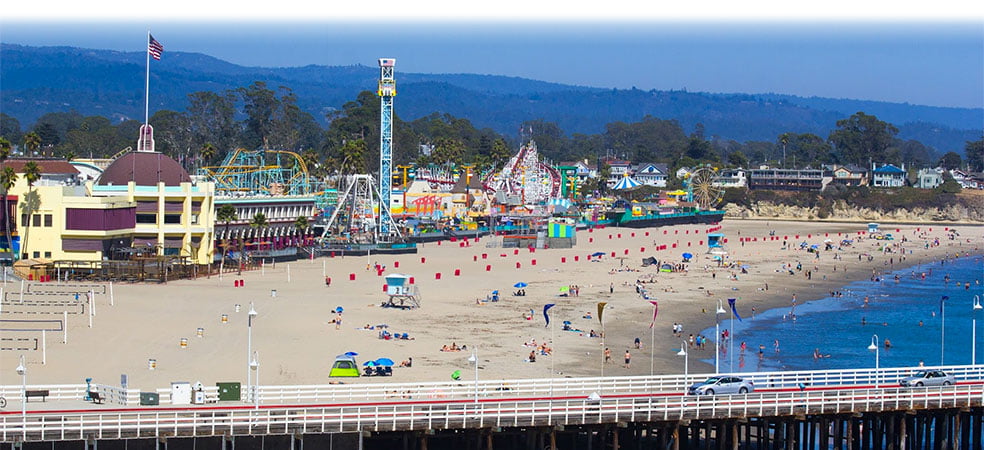 Santa Cruz Beach Boardwalk: Sometimes you just gotta be a tourist, and there is no better place to feel like one than at the Santa Cruz Beach Boardwalk. Just east of the Wharf and West Cliff is one of California's oldest and only beachside amusement parks. It is home to the famous wooden roller coaster, the Giant Dipper, and also hosts free summer concerts. Speaking of concerts … we recently got to set up on the beach and play facing the boardwalk to celebrate the 150th anniversary of Santa Cruz. There's always something fun happening at the boardwalk.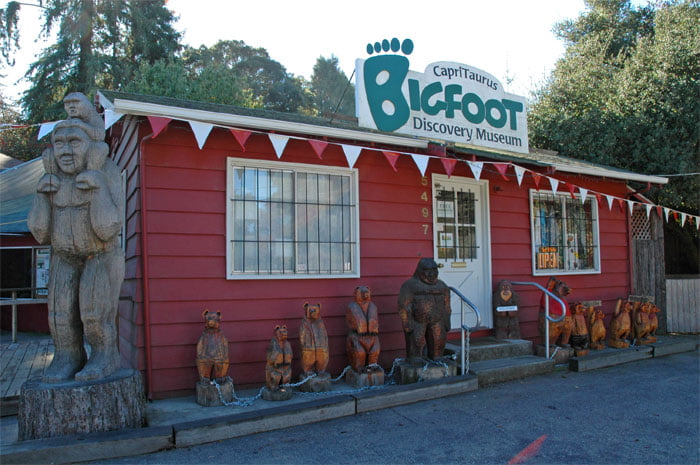 Big Foot Museum: The Santa Cruz Mountains are home to many different creatures: deer, mountain lions, hippies, but maybe most notable are sasquatches. So, naturally, located in Felton, in the Santa Cruz Mountains, you can visit the Bigfoot Discovery Museum. After you finish a hike in Henry Cowell State Park, cross Highway 9 and walk inside the Bigfoot Museum. Check out more Bigfoot-related paraphernalia than you ever knew existed and be ready hear about countless stories of actual "sightings" in the area. We have our own affinity toward sasquatches, and we keep a stuffed sasquatch named Sally on stage with us every show.
---
Photo credit: Connor Quinto