I met Allison Russell briefly several years ago during AmericanaFest here in Nashville, Tennessee. Years later on a masked up photoshoot with Yola during the COVID pandemic, I talked with this wonderful friend of Yola's who introduced herself as Alli. We talked off and on during the shoot and had a wonderful time, only towards the end realizing that we did indeed meet before. That's the funny thing about masks, I guess!
This particular shoot was the second one we had together within several months. Alli has since become a wonderful friend, and beyond her own ferocious talent and musicalities, she's a gentle and whimsical spirit. We met in downtown Nashville this spring for our friends at BGS. Enjoy! — Laura Partain
---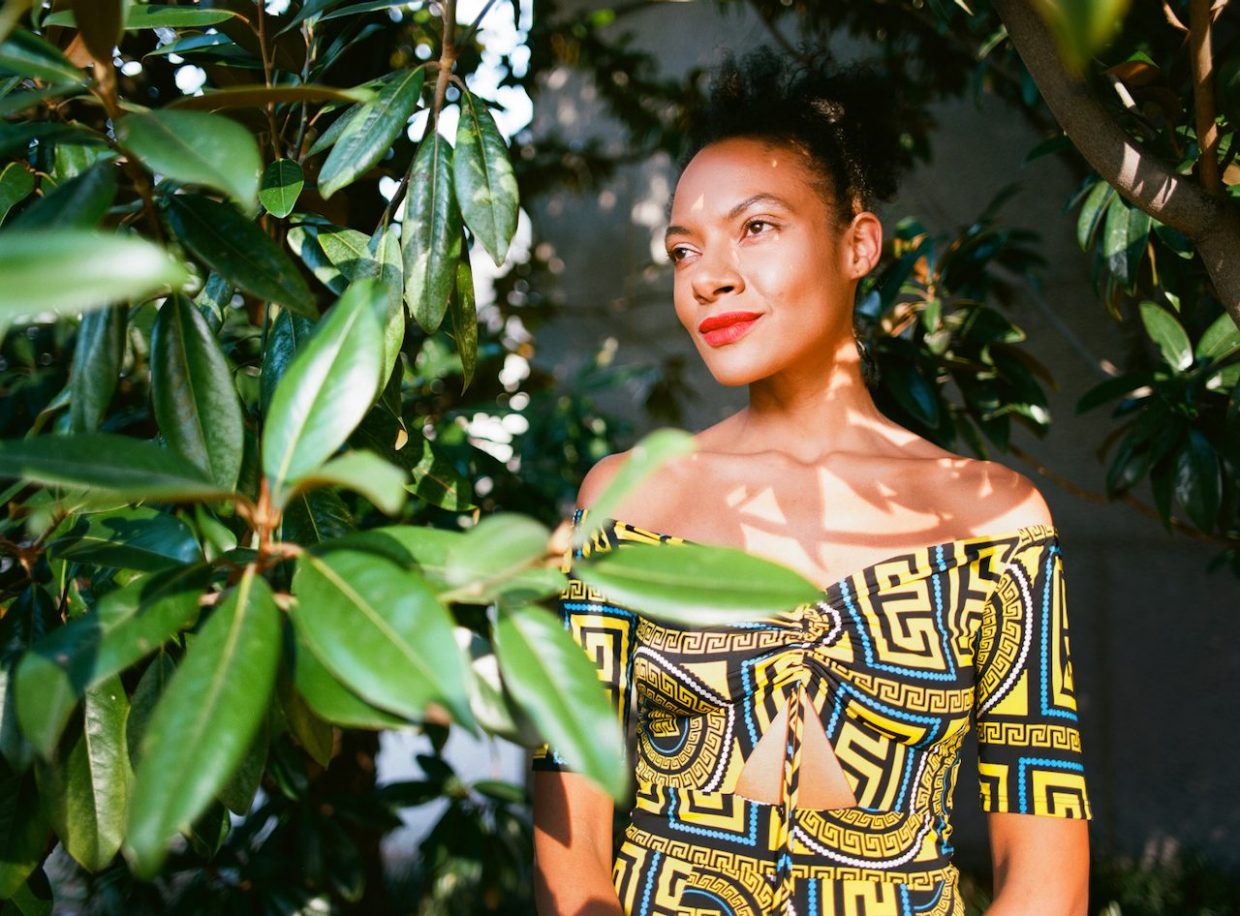 Allison Russell, wearing a dress designed and purchased from Kenyan American-owned Kings and Queens Boutique in Madison, Tennessee.
---

Allison in her custom Fort Lonesome jacket, which was gifted to her during the 2019 Newport Folk Fest, where she performed with Our Native Daughters.
---
Once again, wearing the dress designed and purchased from Kings and Queens Boutique.
---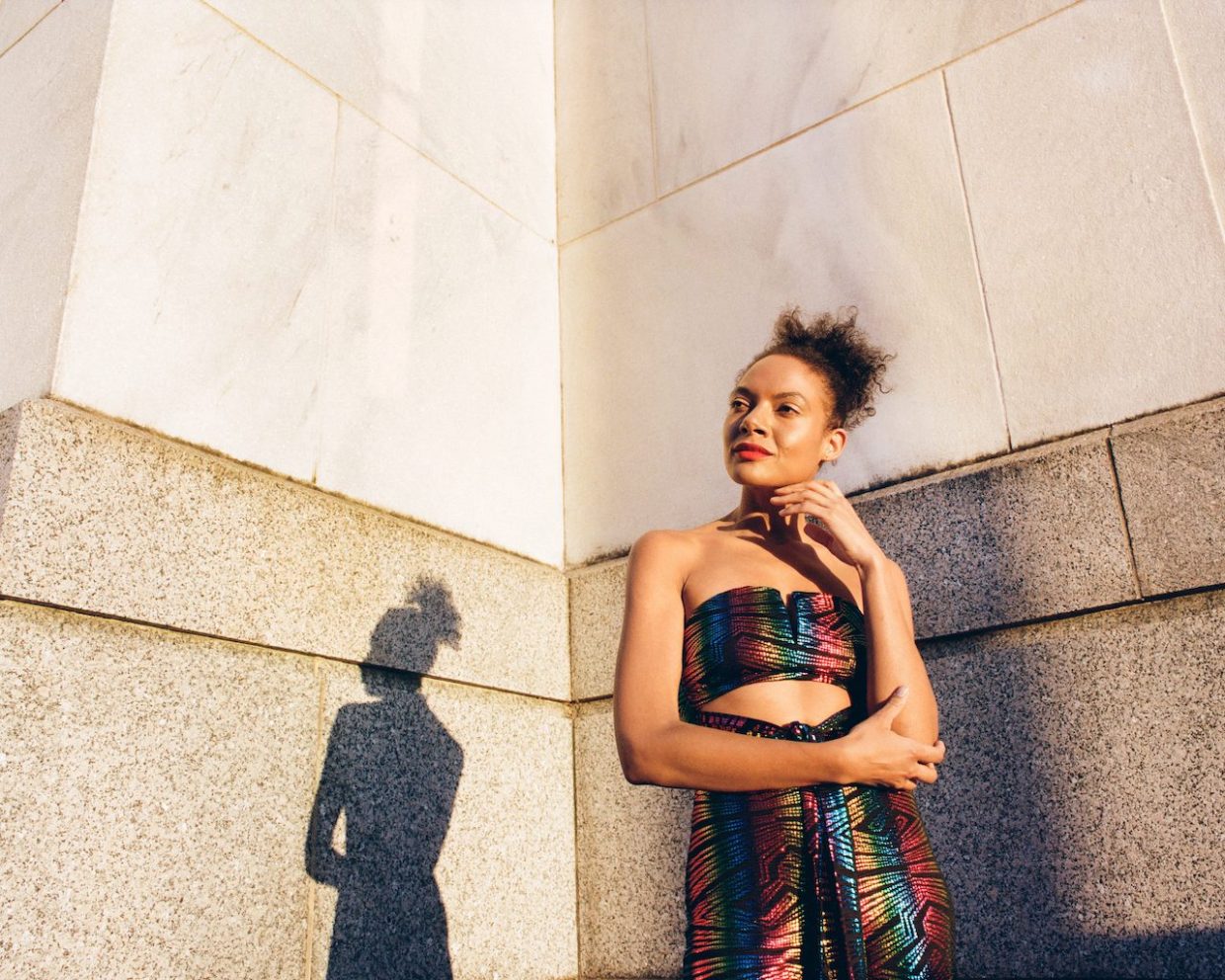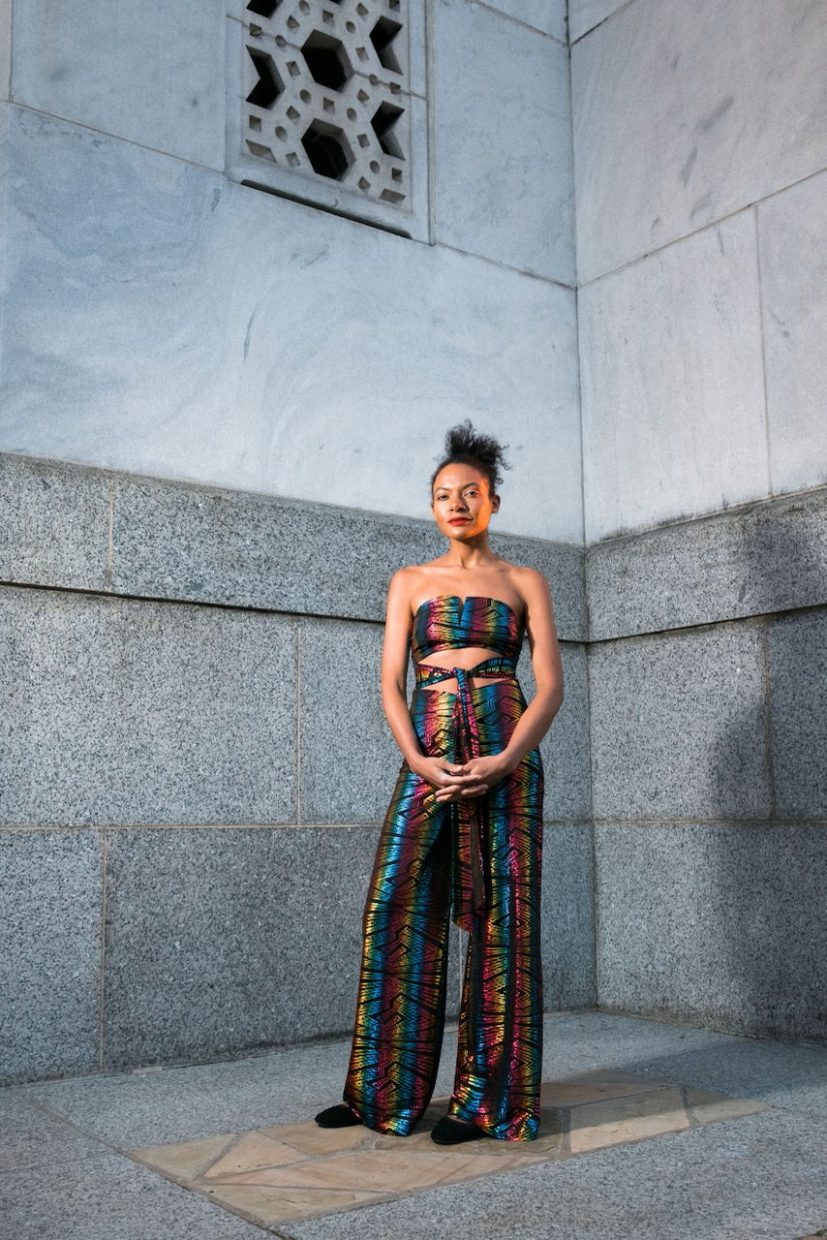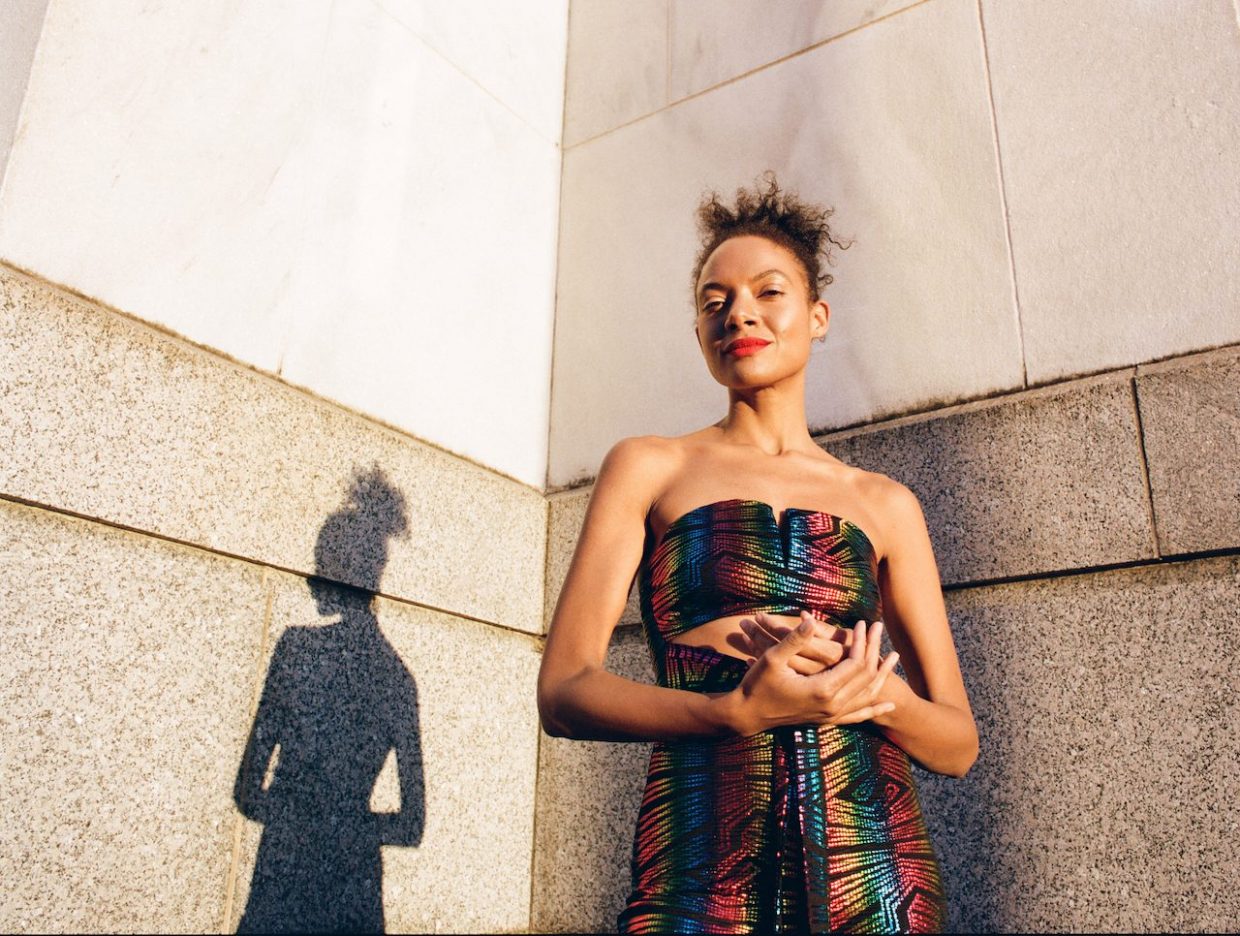 Allison wears a shiny, rainbow jumpsuit she scored from a local thrift shop in Nashville, Tennessee.
(Editor's note: Explore more of our Artist of the Month coverage on Allison Russell here.)
---
All photos by Laura Partain