Another week, another podcast roundup. From bluegrass, to dreamy jazz classics, to Montreal cuisine, we've got options.
Make sure to follow along on our social media [Facebook, Twitter, and Instagram] and right here, where we'll consistently gather our new releases, as well as some past favorites: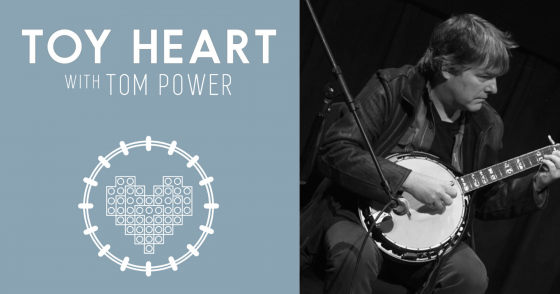 On the latest episode of Toy Heart, Béla Fleck talks to host Tom Power from his home studio and for the first time, he tells his story in bluegrass.
Fleck started out in New York hearing Earl Scruggs for the first time, learning from Tony Trischka, and then making the decision to go (new) south to learn from J.D. Crowe. He auditioned for Bill Monroe, but eventually found 'his people' and joined New Grass Revival. He tells of mistakes the band made along the way, the hard decision to leave that band and start the Flecktones, recording with his hero Earl Scruggs, and how he found his way back to bluegrass after all.
He also unveils the one change he thinks anyone can make to their practicing to become a better musician.
---
The Show On the Road – Kat Edmonson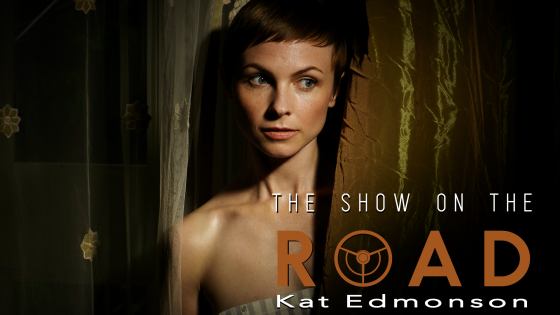 Initially turning heads for her dreamy and futuristic interpretations of great songbook classics like Gershwin's "Summertime," which have been listened to over ten million times and counting, Kat Edmonson broke through with playful original works a decade ago, self-producing one of Show on the Road host Z. Lupetin's all-time favorite records, Take to the Sky. She quickly found powerful fans in folks like Lyle Lovett, who she toured with wildly. Major label releases followed. Edmonson soon migrated from her home state of Texas to Brooklyn, with her elfin chanteuse look and sparkling vintage sound (think Blossom Dearie with some Texan muscle).
Z. and Edmonson sat down to discuss her newest record, Dreamers Do, which may just be the shot of pure cinematic nostalgia we all need right now. Does she cover Mary Poppins, Alice In Wonderland, and Pinocchio and somehow make them deeply cool, sonically subversive, and somehow brand new again? She sure does.
---
The String – Jessi Alexander and Jill Andrews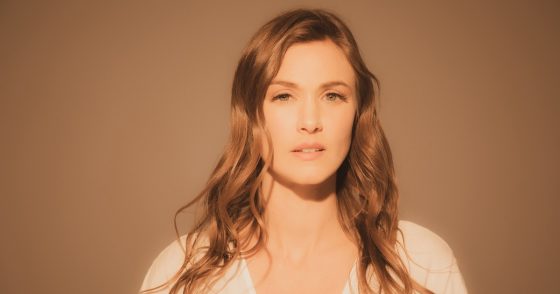 This Spring, many of the outstanding women of roots music have released new albums, and this past week on The String, Craig Havighurst caught up with two of them.
Jessi Alexander, native of Jackson TN, moved to Nashville at 18 and landed songwriting and record deals. She's a hitmaker behind the scenes who rarely surfaces with her own heartfelt country music, but she sure does so on Decatur County Red, anchored in stories of her Tennessee coming-of-age.
Jill Andrews is more urbane and silky in her sound, but the personal journey she shares on her album and book Thirties is full of challenges and the clarity that comes with time and triumph.
---
The Shift List – Chef John Winter Russell (Restaurant Candide) – Montreal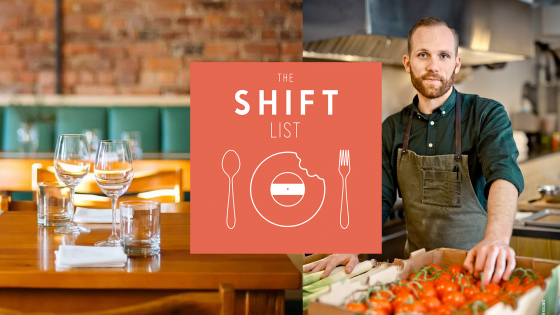 On the latest from The Shift List, a two-part conversation with John Winter Russell, chef and founder of Restaurant Candide in Montreal. While host Chris Jacobs caught up with Russell via phone post-COVID-19 restrictions in Part 1, Part 2 was recorded a few months back, before the world was thrown into chaos, and it serves as a reminder of how integral chefs and independent business owners are in shaping the culture of our cities.
Restaurant Candide is named after 18th century writer/philosopher Voltaire's book of the same name, inspired particularly by the last line of the book: "Let us cultivate our garden."
This line is the guiding force to Russell's food, as he works closely with producers local to Montreal and creates four-course meals inspired by those ingredients, crafting dishes that are produce forward, but not exclusively vegetarian.
The experience of eating at Restaurant Candide is unique and only something that can be experienced in Montreal. From the restaurant's location, set in an old gothic church basement, to the warm interior that utilizes refurbished pews, and exposed brick along the walls that look into the kitchen. The restaurant is a defining part of the fabric of Montreal's restaurant scene, not only in 2020, but overall.
Thankfully, Russell feels that he and his staff will weather COVID-19 and should be able to resume business at the restaurant once restrictions are lifted, and in the meantime he's given back to restaurant workers affected by job losses in Canada by offering beer deliveries every Friday. If you live in Montreal and are craving some craft beer delivered to your house, send an email at [email protected]. All proceeds will go to the Montreal Restaurant Workers Crisis Relief Fund.
---