We've got another round of podcasts for you this Friday, with episodes featuring one of the last founding fathers of bluegrass, a delicious Mexican-inspired meal from an award-winning Austin chef (in your home!), a young Nashville phenom's debut on Rounder Records, and much much more.
Make sure to follow along with the BGS Podcast Network on our social media [Facebook, Twitter, and Instagram] and right here, where we'll consistently gather our new episodes, as well as some past favorites:
The Shift List – Chef Fermín Núñez (Suerte) – Austin, TX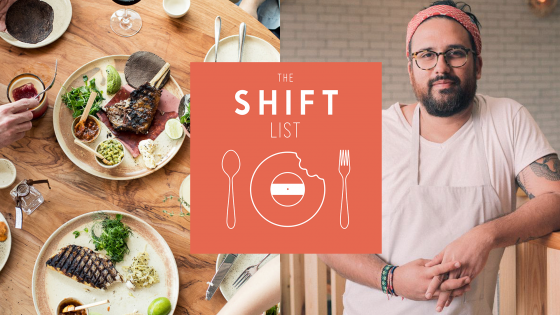 This week, our first in a series of shows from Austin, Texas, starting off with Fermín Núñez, executive chef of East Austin's Mexican-inspired restaurant Suerte and Eater Austin's 2018 chef of the year.
As you'll soon discover, Chef Fermín is a man with a mission: To create the perfect tortilla, every single day. It's his attention to detail that has made Suerte one of the most beloved new restaurants in Austin, and Chef Fermín's love of music is woven into each part of the day, from the making of the masa, to prepping his mise en place, to the entire staff stopping at 4pm to clap to a cover of "Achy Breaky Heart" in Spanish and prepare for the night of service ahead.
Speaking of service, Suerte closed for a few weeks back in early March to regroup and recalibrate as the city of Austin sheltered in place because of the new coronavirus. In mid-March they reemerged with the Suerte Taqueria, providing highlights from Suerte's menu for takeout — a highlight being the Suadero Taco Meal kit for families to enjoy at home. The kit includes all the ingredients needed to prepare Chef Fermín's signature dish at home, including confit brisket, avocado crudo, black magic oil, signature tortillas, and sides. In addition to cooking instructions, they rounded out the experience with a video of Chef Fermín cooking along in his own kitchen, and a link to his favorite playlist in an attempt to bring the full Suerte experience into your kitchen.
The kits are still available, so if you live in the Austin area and need some high quality sustenance, head over to Suerteatx.com.
---
The String – Lilly Hiatt, Gabe Lee
Lilly Hiatt put in a lot of work at the local and regional level, including releasing two albums, before her third, Trinity Lane, met the moment and became a breakout work.
So a lot of ears were lifted toward her 2020 release of Walking Proof, and it was quickly acclaimed as punchy, vivid and memorable. We talk about going on the road with her dad songwriter John Hiatt back in the day, the deserved success of Trinity Lane and new musical directions. Also, a get-acquainted talk with Nashville-born, rocking country songwriter Gabe Lee.
---
Toy Heart: A Podcast About Bluegrass – Jesse McReynolds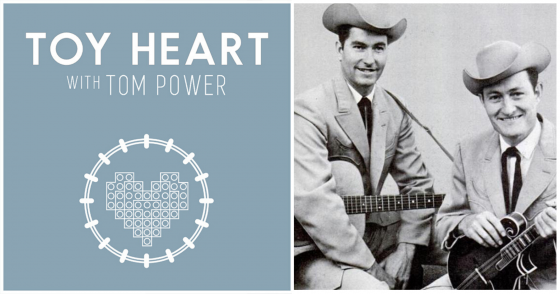 One of the last founding fathers of bluegrass, Jesse McReynold's story is the story of bluegrass — a music that emerged out of the country, into rural schoolhouses, onto rural radio, finding sponsorship along the way, enmeshing itself into the mainstream of American culture.
McReynolds tells the story of his grandfather, who played in the first recorded country music session, talks about being offered a gig with the Stanley Brothers, serving with the armed forces in Korea and singing alongside Charlie Louvin. He relates hunting down record deals and successes with his brother Jim, starting their own label, being sought out by counter cultural icons like the Grateful Dead and The Doors. Now nearing the age of 91, McReynolds spends some time reflecting as well, on his brother Jim's death, his own struggles with the Opry, and how he feels about his legacy in the music. This is an icon of American music whose story isn't often told, and we're honored to play a part.
---
The String – Katie Pruitt, Jenee Fleenor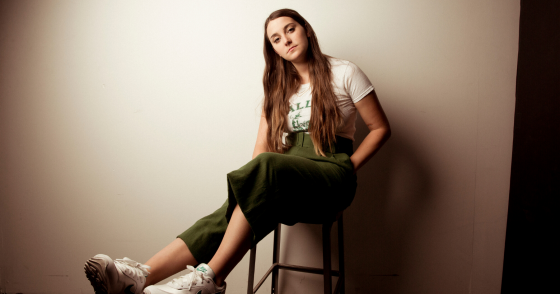 Katie Pruitt has been known as a phenom ready for big things in Nashville for a few years now. With patience and enough maturity to get the music exactly as she intended, Pruitt has now made her debut on Rounder Records.
The album Expectations is a bold, ambitious, and succulent collection, and vividly honest as well, with songs documenting a difficult journey from a conservative family in Georgia to a proud gay woman in Music City. This is a 25-year-old singer, songwriter, and guitarist poised for big things. Also in the hour, the journey of Arkansas born fiddler Jenee Fleenor. She was named CMA Musician of the Year and she's releasing her first recordings of her own music after years supporting others.
---
The Show on the Road – Steve Poltz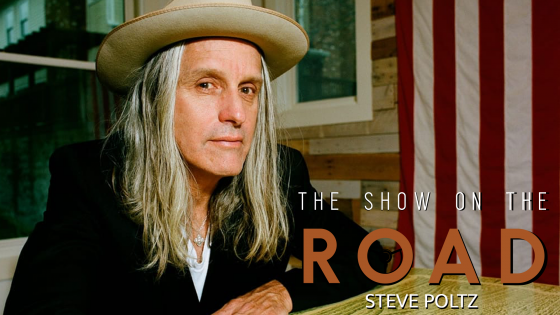 This week on The Show On The Road, we feature a conversation with a Canadian-born paraparetic prince of pop-folk singers, who has jumped through more gauntlets of the modern music industry than almost anyone in his three plus decades of making records, Steve Poltz.
Poltz first hit the scene with the San Diego-based underground punk-folk favorites The Rugburns, then as an accidental hitmaker and MTV video heartthrob with collaborator and friend Jewel, and then as a wild-haired, two hundred shows a year internationally revered solo act. He's put out a baker's dozen of whacked-out, deceptively sensitive, and fearlessly personal albums that have won him devoted audiences from his ancestral home in Nova Scotia to the dance party dives of California to massive festivals across Australia and beyond.
As we are still quite separated during the pandemic, host Z. Lupetin called up Poltz in Nashville to discuss the long and twisty road Poltz has travelled — jumping from his inspired, most-recent album Shine On back to his childhood in swinging Palm Springs (where he met Elvis and Sinatra), to making $100,000 music videos for his ill-fated major label debut in '98, to nearly dying on stage after substance abuse problems and never-say-no-to-a-gig exhaustion took its toll.
We now find him in a more peaceful, purposeful existence, where he is newly married and enjoying making music at home (government orders!) for the first time in decades.
---