In this week's podcasts, we take you everywhere from Nashville's Lower Broadway, to Compass Records, to the culinary scene in Montreal, and even back to a time when touring was a thing.
If you enjoy spending your weekend with the BGS Podcast Network, make sure to follow along on our social media [Facebook, Twitter, and Instagram] and right here, where we'll consistently gather our new episodes, as well as some past favorites:
The Show on the Road – Jamestown Revival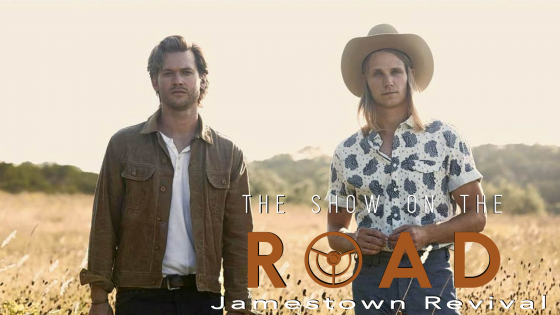 On the latest episode of The Show On The Road, we feature Jonathan Clay and Zach Chance, two Texans and expert harmonizers who for the last decade have toured the world as Jamestown Revival.
Right before all tours got sent home, host Z. Lupetin was able to hop on the Jamestown Revival tour bus to discuss their intimate new record, San Isabel. While their previous record, The Education of a Wandering Man, saw them harnessing the muscular roots-rock that can be heard at their powerful live shows, San Isabel strips everything back to their intimate two-voices-around-one-mic, "southern and Garfunkel" sound that brought them together in the first place — and has rightfully won them hordes of fans coast to coast.
They say sibling harmony can't be compared and we've had several sets of twin bands on the podcast, but what about soul-brother harmony? If one thing is clear just sitting on the bus and listening to them weave their stories and songs together, it's that Clay and Chance were born to sing together.
San Isabel was laid down at Ward Lodge Studios overlooking the San Isabel National Forest in Buena Vista, Colorado and often includes the natural sounds of the nature all around them. Give it a listen — it's peaceful and powerful and raw and maybe just what we all need right now.
---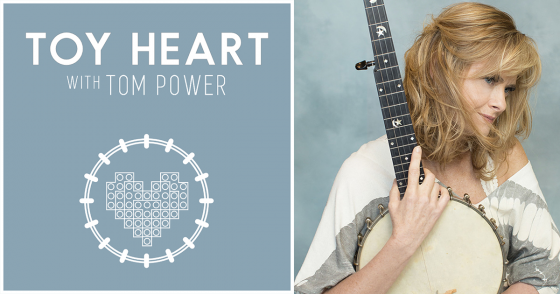 Banjoist and record label head Alison Brown speaks with host Tom Power from her studio at Compass Records headquarters in Nashville, Tennessee. They begin with her early records made with Stuart Duncan, "finding her people," and winning the Canadian National Banjo Championship (as an American), then on to her time at Harvard, where playing banjo became "something you'd talk about at cocktail parties."
She describes the moment she decided to leave investment banking and commit to music full time, her cocktail napkin dream, and the two talk women in bluegrass, women in banjo, and the First Ladies of Bluegrass. The story they dive into together is ultimately about figuring out what makes you happy, and pursuing it bravely, against all odds.
---
The Shift List – Chef Dyan Solomon (Olive et Gourmando, Foxy) – Montreal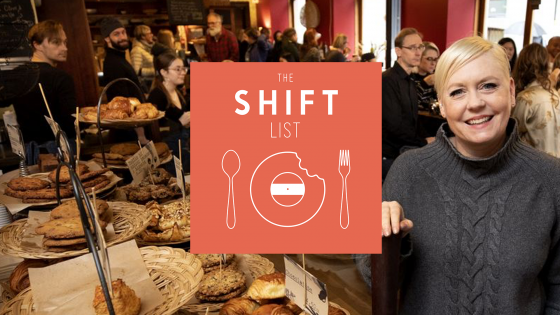 This week, The Shift List closes out its miniseries focusing on the food of Montreal with chef, restaurateur, and cookbook author Dyan Solomon. If you're from Montreal, Dyan Solomon needs no introduction. She's the co-owner of multiple restaurants there, including Foxy, one of the city's essential fine dining establishments. Back in November 2019 she released the Olive + Gourmando cookbook, a collection of 150 recipes from the namesake cafe that put Solomon on Montreal's culinary map when it opened back in 1999.
Host Chris Jacobs checked in with Chef Dyan via email the other week to see how her restaurants have been affected by the stay-at-home orders in Canada. She replied with cautious optimism, saying that while all of her restaurants are closed until further notice, they are surviving and trying to remain positive about the future.
If you've listened to the last two episodes of The Shift List with Chef John Winter Russell of Restaurant Candide, you'll know that he highlighted the work that's being done to help support the Montreal Restaurant Workers Relief Fund, an organization set up to provide emergency relief to restaurant employees who are facing economic hardship due to COVID-19. Coincidentally, the fund was set up by Kaitlin Doucette, the Sommelier at Solomon's fine dining restaurant Foxy, and donations are still being accepted at mtlrestorelieffund.org.
---
The String – Paul Burch, Thomm Jutz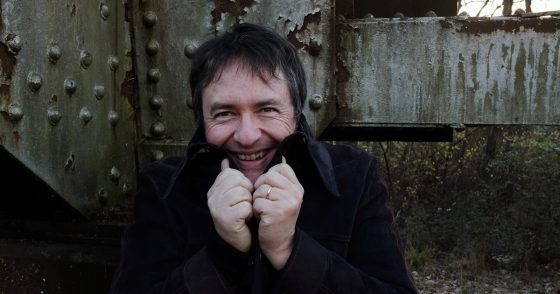 Paul Burch moved from Indiana to Nashville in 1995 when his friend Jay McDowell (BR549) told him about the burgeoning indie country music scene on sleepy Lower Broadway.
In the 25 years since then, Burch has made uncompromising and original music with shades of classic honky tonk and timeless rock and soul. On the latest episode of The String, we talk with Burch about his role in the fascinating band Lambchop, the evolution of his band the WPA Ball Club and his new album Light Sensitive. Also in the hour, German-born bluegrass songwriting star Thomm Jutz.
---