As this is being written, we're on our way to the UK to prepare for our FIRST EVER international stage takeover, taking place next weekend at The Long Road Festival, in Leicestershire (near Birmingham). It's a milestone event for BGS, and part of a larger initiative to reach our dedicated audience outside North America and shed light on some incredible talent that is putting their own spin on folk and roots traditions from other parts of the globe.
To prepare for The Long Road, held Sept. 7-9, we've summed up the top stuff we can't wait to see and do while we're in town. Hope some of you can join us to check out these highlights too:
1) That lineup tho…
With main stage appearances ranging from Carrie Underwood and Lee Ann Womack to Billy Bragg and Joshua Hedley, TLR is representing a variety of talent from commercial [read: Pop] Country to Americana with a capital A. The lines between roots and country music seem a bit more blurred over here, and we can't wait to see how it all comes together.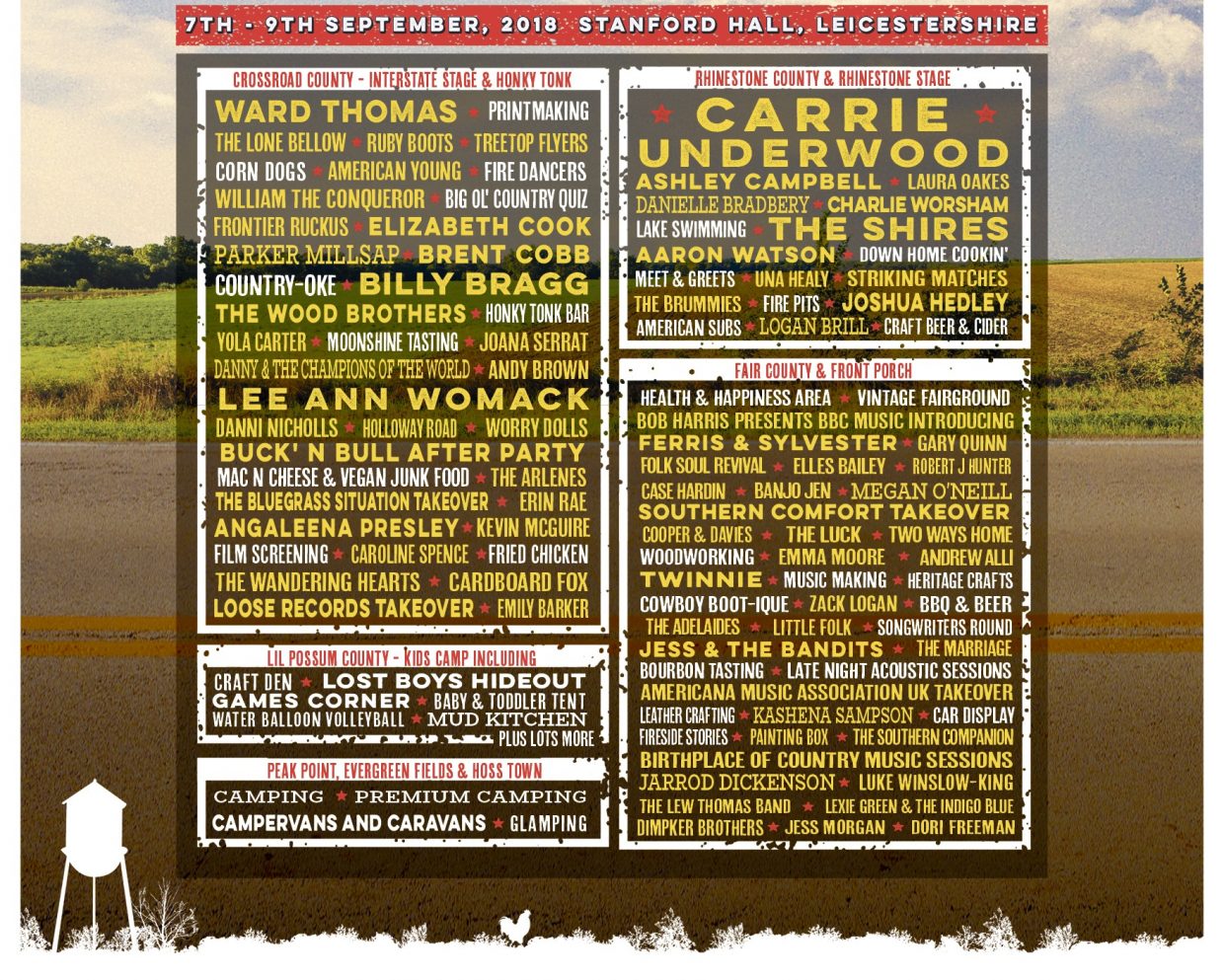 2) Birmingham
Less than an hour from the festival lies the city of Birmingham. What was once a hardened industrialist town is now a breeding ground for creatives and start-ups, fostering one of the youngest populations in Europe (nearly 40 percent of the population is under 25). There's plenty to discover here — from the old Custard Factory market to four (4!) Michelin-starred restaurants — so it's a great stopover before or after the festival weekend.
3) AMA-UK stage takeover
Friday kicks off the fest with our friends at Americana Music-UK curating a stage featuring their freshest crop of British Americana talent. (Stay tuned to the BGS site for an announcement highlighting an upcoming collaboration with that team very soon….)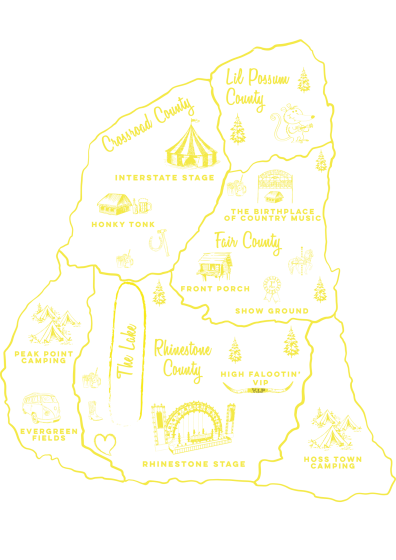 4) Moonshine + whiskey tastings?!
Say no more. You can find us in the Honky Tonk for more than just the BGS stage…
5) Stanford Hall
This is not your mama's country festival. TLR is held on the grounds of Stanford Hall, a 400-year-old stately home in the heart of Leicestershire, sitting on over 700 acres of expansive parkland. Not too shabby!
6) Born in Bristol film screening
Produced and presented by the Birthplace of Country Music, retracing the 90 years since the recording of the original Bristol Sessions the resounding impact that music has had on the world, the documentary features the likes of Dolly Parton, Vince Gill, Eric Church, Emmylou Harris, Steve Earle, Marty Stuart, Sheryl Crow, and Doyle Lawson. Special screenings of the film will take place on site at TLR.
7) The Bluegrass Situation Takeover at the Honky Tonk stage on Sunday, September 9 (DUH!)
Featuring a cavalcade of fierce females from three different continents, our BGS-curated stage highlights everything ranging from bluegrass (Cardboard Fox) to country (Ashley Campbell, Angaleena Presley) to folk (Dori Freeman, Worry Dolls) to Americana (Danni Nicholls, Ruby Boots). It's gonna be great. You can check out the full day's schedule below:
13:05-13:45: Danni Nicholls
14:10-14:50: Ashley Campbell
15:15-15:55: Worry Dolls
16:20-17:00: Angaleena Presley
17:25-18:05: Cardboard Fox
18:30-19:10: Ruby Boots
19:35-20:15: Dori Freeman
Discover more about The Long Road and stay in the know by liking our BGS-UK Facebook page.