It's not every day you see someone in the Nashville scene who has ditched the denim and opted for glitz and glam. It's also not every day you meet someone like Nashville-based, Australian singer/songwriter Bex Chilcott (aka Ruby Boots). In an endless sea of cuffed denim, Bex is sure to catch your eye. (By the way, I love denim.)
Her bold posture and inquisitive gaze, alone, are alluring, but combine those with her embellished vintage duds, and it's pure gold. Her style swings between edgy glam rock and Western-inspired wear (more rhinestone, less chaps). Either way the pendulum swings, her style is soaked in wonderful vibes reminiscent of the 1970s. Her Instagram is a dreamy feed of stylish second-hand pieces, including unitards, suits, bell bottoms, platform boots, and wide-brimmed hats. From my first Google search, I was digging Bex's style and vibe, and I was really looking forward to working with her and learning more about what sparked her adventurous style.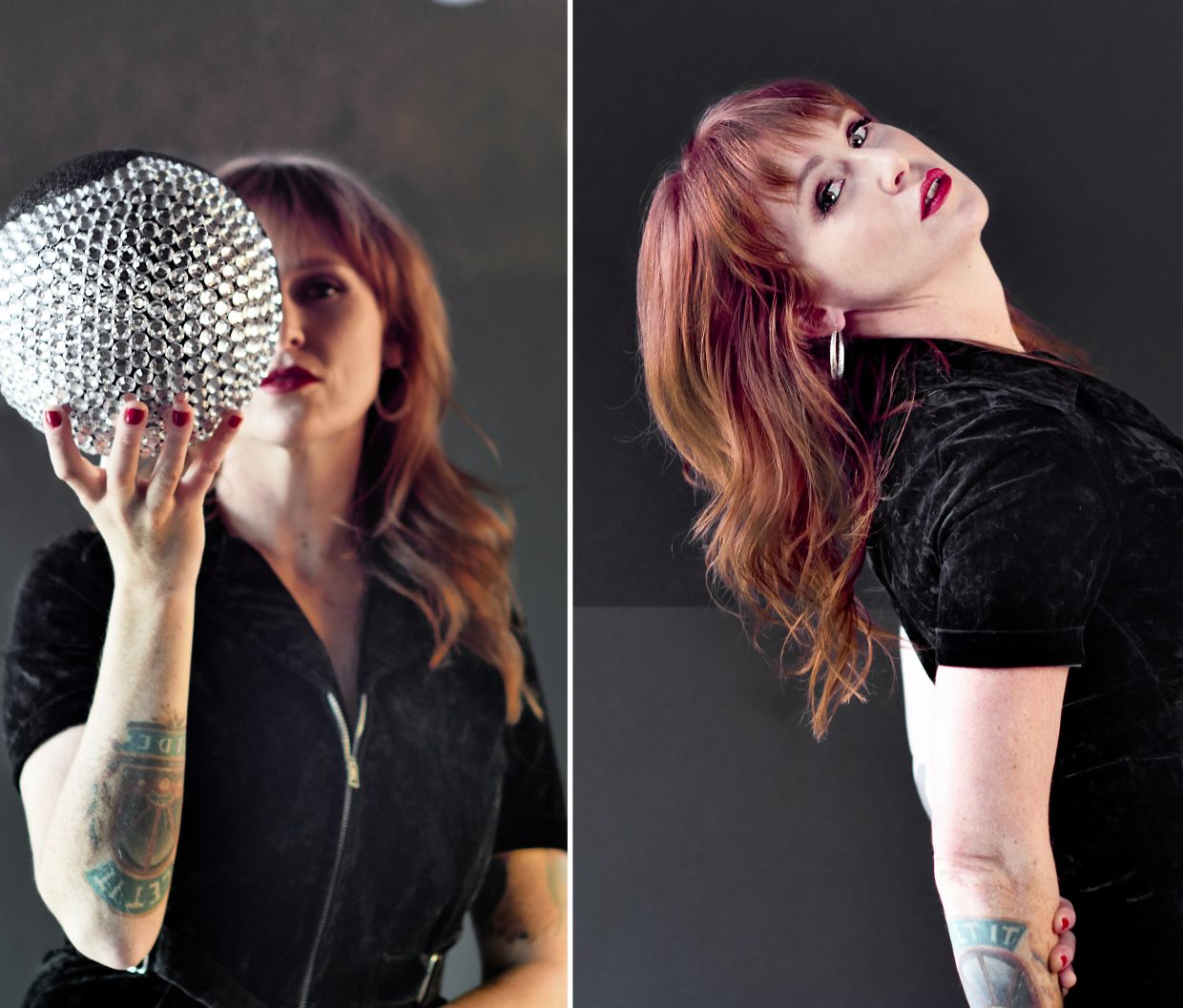 Music powerhouses such as Deborah Harry, Stevie Nicks, and Linda Ronstadt are a few of the trailblazers Bex draws inspiration from. Much like these icons, Bex has developed a specific style that speaks of her grit, resilience, and all-around badassery. She also stressed "inspiration, not imitation."
Style Tip: When pulling inspiration from your style icon, do just that. Never imitate, unless you want to look like you're playing dress up. Instead, take note of what is working for their personality, why it's working for them, and build from there. Then, apply that same logic when curating your own wardrobe. Also, nothing is more striking than a person who is confident in their own skin!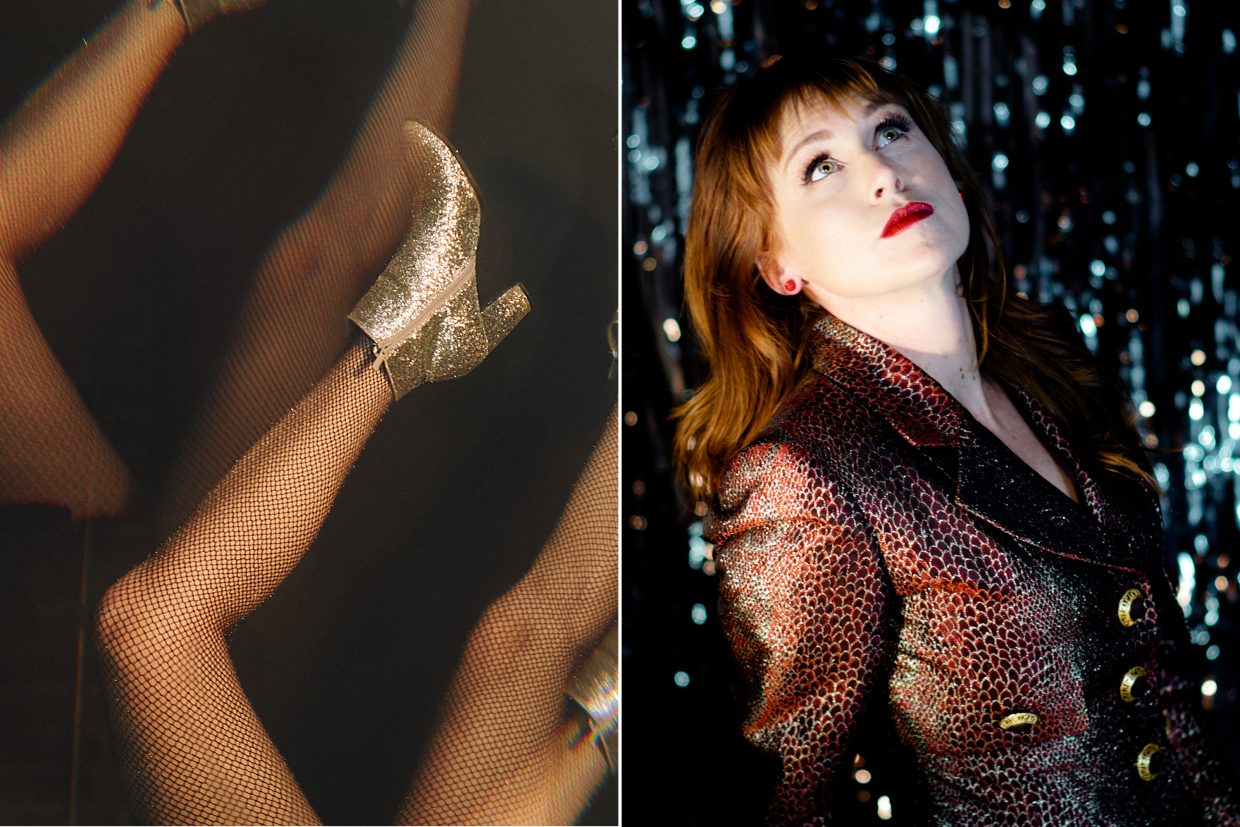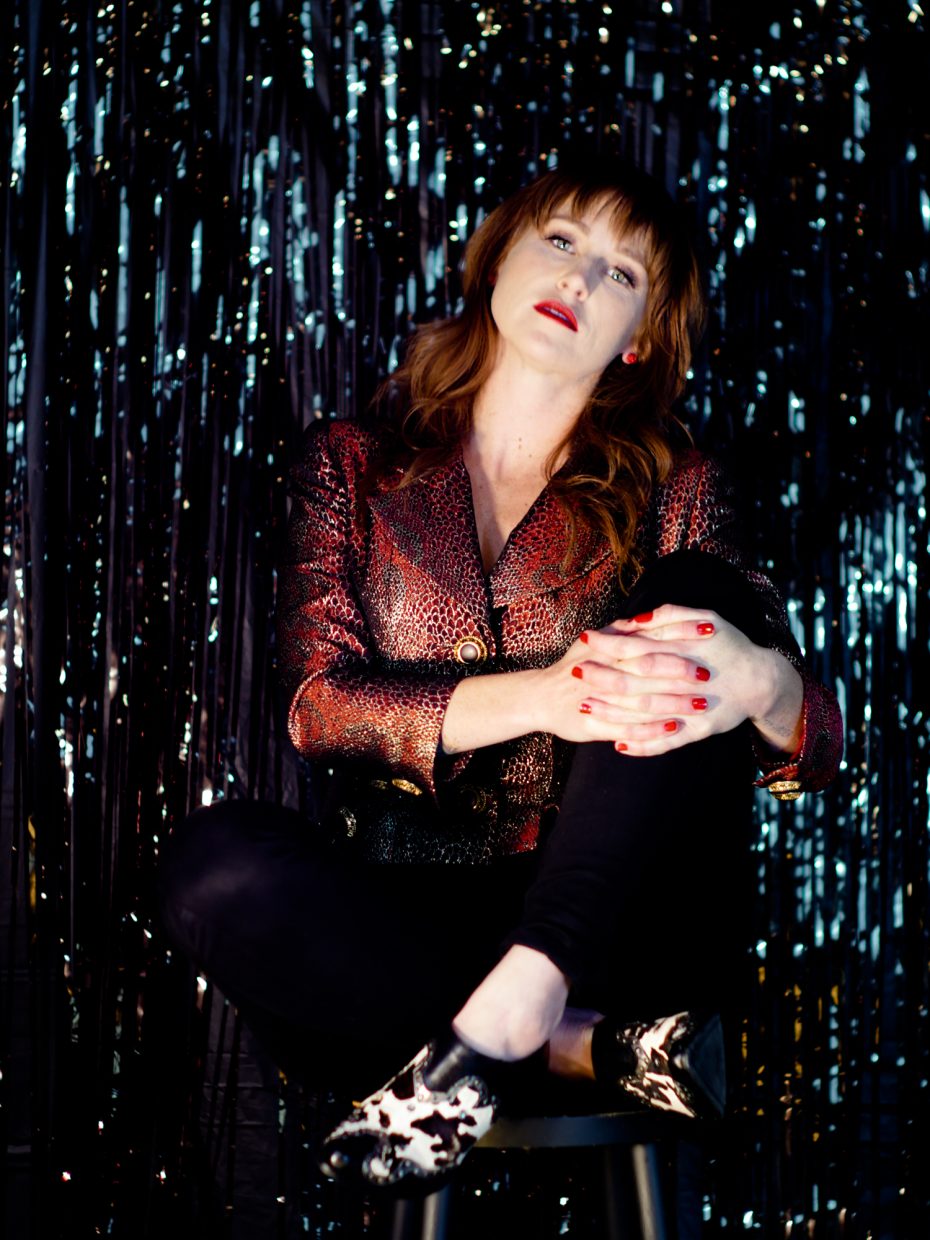 I have to admit, following the shoot, I immediately wanted to raid her closet to see what other treasures she had. Honestly, I have never wanted to scout out someone's closet more. Just the few retro gems I saw her model were embellished with fringe and sequined sleeves, and were cut from shimmery fabrics. Among the footwear were booties with cowhide detailing, thigh-highs (not photographed), and a chunky-heeled glitter boots. Nope, not a single basic item in the collection. Nothing new, overly trendy, ordinary, or cliché. Aren't you curious about her closet, too? We may need a closet tour.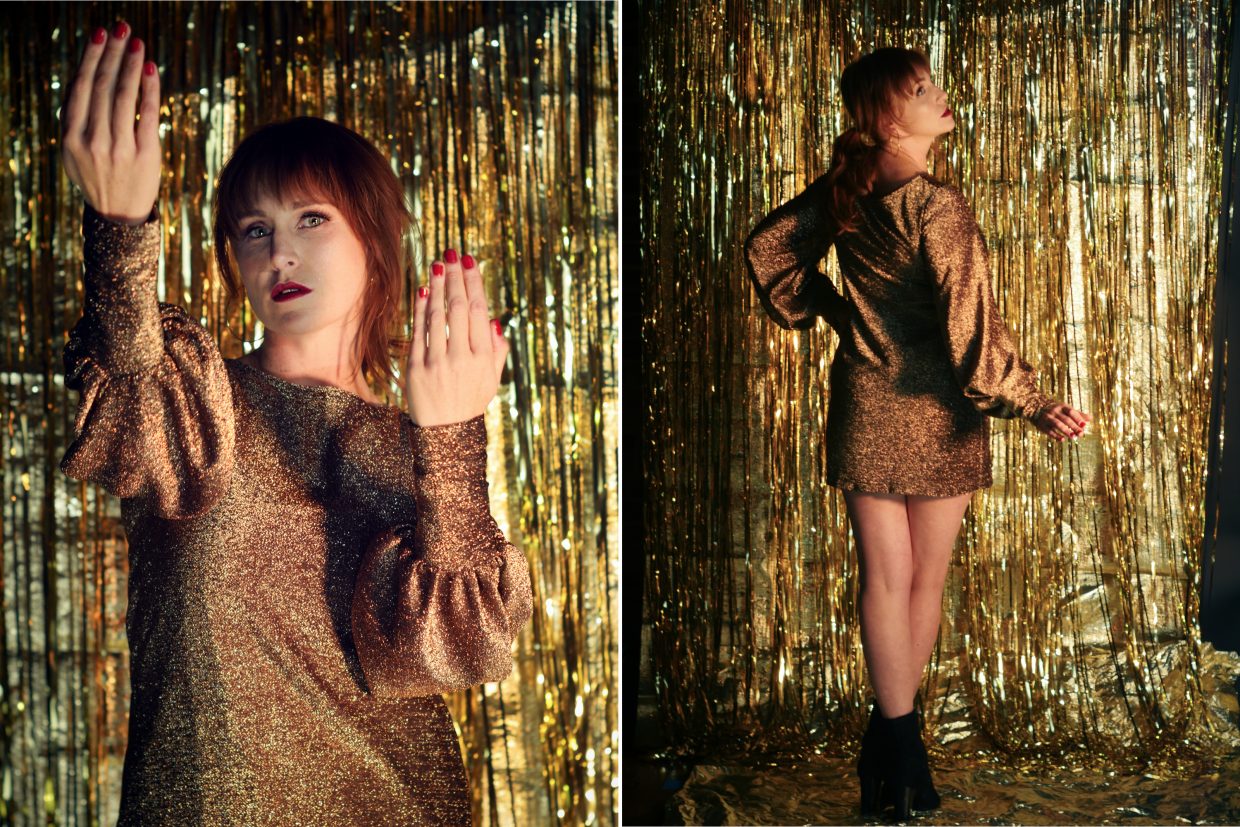 Bex has successfully curated a stylish wardrobe using only pieces she loves. These pieces currently highlight her preferred personality traits — ferocity and defiance. If you dig Bex's vintage duds, here are a few of her Nashville faves: High Class Hillbilly, Electric Thread, Gun Street Goods, Goodbye Girls, and 8th Ave Vintage.
Even though this powerhouse babe has a grand collection of lust worthy duds, I believe she could captivate an audience in any old rag.
Take a moment to check out her latest music video for "Don't Talk About It."
---
Clothing: Laura Citron (black and silver top) / Opium Vintage (red jacket) / Ola_Mai (Gold Dress)
Location: Marathon Village / Photo Asist: Beca Lewis Skeels