I love playing banjo in the UK. By the end of my latest British tour with Gangstagrass, I started thinking that next time I should stay for longer. Maybe I'll get a Leicester flat.
Fortunately, Man About a Horse is heading out on our first UK tour. To help my bandmates adjust to the culture shock, I've identified a few key differences between our nations from observations during my time abroad. I hope this resource proves helpful to other touring bands and to the readers of the Bluegrass Situation. — Dan Whitener, Man About a Horse
The political system is different.
It's important to be sensitive to the current political climate when you are a visitor, especially if you have to interact with large groups of people on a daily basis. What you should know is that there was a contentious vote in 2016 that stoked xenophobia, sowed distrust of government, drove a wedge between groups of citizens, and separated the country from the world community in a meaningful way. The country is still navigating the effects of this vote, as well as experiencing ongoing turbulence and the occasional unseating of high-ranking government officials.
How will Americans possibly understand what that's like?
The green rooms are different.
The green rooms have tea. The hotels have tea. Every place has tea. Somewhere, a British scientist is working on a tea pipeline to have it come out of the tap. Which reminds me, washing your hands is an art that takes the better part of half an hour. The sink, or washbasin, has separate taps for hot and cold water, and you mix them to the perfect temperature in the basin, which you stopper and fill. This process serves as a reminder of why we don't take baths in America.
These differences in your daily routine may slow you down, but you might find yourself becoming more contemplative while soaking your hands in a basin of hot tea.
The language is different.
Here in America, we sometimes make the mistake of thinking we speak a language called English. Having visited England, I can tell you that we do not speak English. Having visited Scotland, I can also tell you that they do not speak English. For instance, musicians use the word "gig" to refer to a show we're going to play, but fans in the UK also use it to describe a show they're going to see. This will only enhance your existing suspicion that everyone else has more gigs than you!
It's always a good idea when visiting a foreign country to learn a few key words and phrases. This is true of the UK. To practice conversing like a local, you should first determine what's on your mind, and then make sure not to say it.
The driving is different.
The UK is one of those places where you drive on the left side of the road. Accordingly, the driver sits on the right side, left turns are much easier, and sometimes I wake up from road naps disoriented and screaming about incoming traffic.
Calculating distance and gas economy can be confusing as well. The gas (called "petrol," unless you're using diesel) is sometimes measured in litres (not liters, unless it's gallons), while distance is still measured in miles (unless it's kilometres, not kilometers). All you need to know is that the venues are still as far apart as they need to be, according to the radius clause.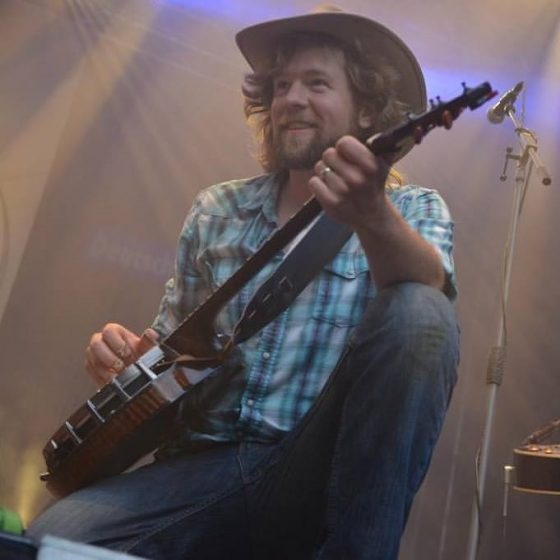 The crowd is different.
You may have some difficulty assessing the audience reaction. One time I played a show in England for a good-sized crowd who clapped for every song. However, not a single person danced. In fact, everyone plastered themselves against the back wall the entire time. At the end of the show, we went out to say hi, and asked if everyone had been having fun. "Oh, we did," they reassured us, "but no one wanted to be the first to start dancing."
You might also find it unsettling to not hear constant talking from the audience. They are doing something they call "listening." You'll get used to it.
You are different.
Remember not to blend in too much! British people may seem foreign and exciting to you, but in the UK, you are the stranger, which means you are foreign and exciting to them! So, instead of trying to perfect your British accent, just speak the way you normally do. The same goes for your music.
Imagine this: some British fans are already wild about American folk music without ever having heard an American musician play it in person. You get to play for a knowledgeable audience with fresh ears.
---
Editor's Note: Man About A Horse are playing in the UK until 14 July. Get all of their tour dates here.