Bluegrass is a small community. Bryan Sutton and Billy Strings hail from opposite ends of the country — North Carolina and Michigan, respectively. There's about a 20-year age difference between them, with Sutton enjoying the crest of a long career and Strings (birth name: William Apostol) just starting out. Sutton just released his fifth solo album, The More I Learn on the legendary Sugar Hill label; Strings recently self-released his first solo EP. Aside from a love of Doc Watson that borders on obsession and a mastery over the acoustic guitar, these two guys would seem to have little in common.
And yet, they've jammed a few times, usually backstage at a show or during off hours at a festival. They're both steeped in the other's work and even hang socially from time to time. Before they started interviewing each other for the Bluegrass Situation, Strings asked Sutton to recommend a restaurant to him, some place he could take his girlfriend and get brownie points (Café Rakka, if you're curious about Sutton's answer). Both Sutton and Strings will be in Raleigh, North Carolina, next week for World of Bluegrass.
How do you two know each other?
Bryan Sutton: I first heard about Billy Strings from Chris Eldridge — the fantastic Critter.
Billy Strings: Actually, the first time I met you was when we were playing somewhere in Pennsylvania. Maybe it was at the Sellersville Theater. You were playing with Hot Rize, and we played the front room before the show even started. They let us set up out there and sell some merch, then we hung back with you guys. I remember watching you warm up. I was a fly on the wall.
Sutton: We had a good chat. I remember talking about rhythm and keytars. One of the highlights of this year was our backstage jam session at MerleFest. I went to that festival with the intention of making that happen, finding some time to pick with you.
Strings: That's why I moved down here — to be able to pick with badass musicians all the time.
Sutton: When I moved to Nashville, it wasn't quite the scene it is now. There were good players. David Grier was here; Roland White would hang out of a lot. But it was nothing like it is now as far as the amount of players. It's really exciting.
Why did you move here?
Strings: The reason I moved here was, I was getting ready to leave Michigan, where I had lived my whole life. I was just ready to check something else out. My friend Lindsay was like, "You have to come here. You can just pick all night and hang out. Don't even think about Denver. Screw that. Nashville!" She was just putting it in my head. She even found the house I'm living in, which is literally next door to her house. But I would sit around and think, "I don't have anybody to pick with." I'd play along with videos on YouTube or pick by myself, but you can't interact. I was in a weird spot. I wasn't getting any better.
Sutton: I'm not good at that. I'm not good at playing at home with records. I know you had some experiences picking a lot with friends and family. That really does get under your skin. You really need that.
Strings: When I was younger, I always had my dad to pick with, and I got to play with other people and sing harmonies with them. Playing solo is hard for me. I really like having other people to interact with. You figure out ways to make cooler music doing that.
Sutton: Definitely. But you spent some time playing with Doc's records, right? You learned note for note and did some diligent Doc work?
Strings: Not necessarily. I never actually learned anything note for note. I just hear it. I just listen to it so much that I can try to emulate it. But I don't know if it's note for note.
Sutton: The way you talked about this the other day, the pocket of your crosspicking is as close to what Doc Watson would do than anybody I've ever heard. The emulation of that is really spot on — and not in an effort to copy it for the sake of copying. It's a spirit and the groove.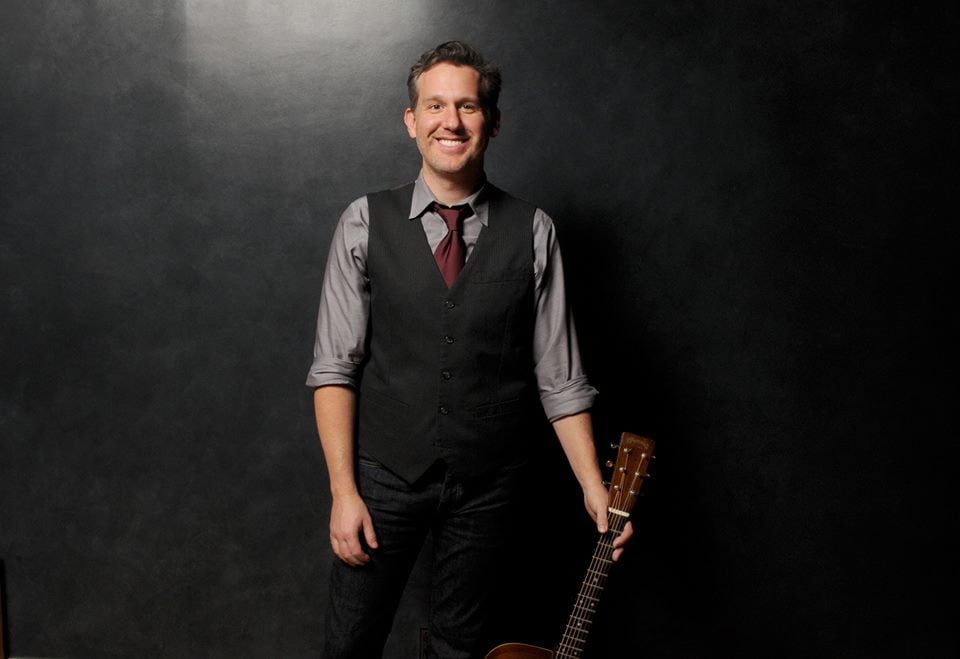 Bryan Sutton
Strings: Nobody will ever touch him, as far as I'm concerned. I'm as big a Doc Watson freak as anybody out there. I've spent a lot of time with him. I listened to Bill Monroe and Lester and Earl and other bluegrass stuff. But my dad was spoon-feeding me Doc Watson … "Beaumont Rag," "Don't Let Your Deal Go Down," stuff like that. I was learning to play the rhythm to those tunes, and my dad would play the lead. Whenever I play "Beaumont Rag," I try to put my dad's flavor in there. He does the same thing. He'll emulate Doc, but he puts a little bit of his own thing in there. And that's part of my thing now, too. I think it's a rock 'n' roll thing, the way he plays. You can hear him playing some classic rock licks, the way he bends the strings. It's really cool.
Sutton: It comes out new. I remember one of the cooler Christmas morning things for me was about four Doc Watson records and a record player. That was big time. That was a good one. That was my first exposure to the Southbound record. Do you have a favorite doc record? Southbound's the one for me.
Strings: I don't think I have a favorite. They're all the best. But they're all so different. Later on, he was doing some rockabilly stuff. I've been digging into that Milestones thing hard. I'm so excited about it — all this new information that I didn't have before, all these new tunes I haven't heard Doc play.
Sutton: One of the more intimidating things in my life was to be around him and just interact. I wanted him to like me as a player, but my goal was just to get to know him and be on a first-name basis. I didn't get to spend tons of time with him, but I think it got there.
Strings: When you were hanging with Doc, were you an established player?
Sutton: When I played with the Ricky Skaggs band, toured with him starting in 1995, that's when I first played MerleFest. I was one of thousands of people who shook Doc's hand that weekend, but as a I continued to hang around, a mutual friend had put together some benefit concerts, and I got to play with Doc and talk with him. That's when I got to know him a little better. That was around 2003. When I was playing with him, I didn't want to pick anything too fast. You're sensitive to that kind of thing. He was getting on in years, and it's weird to be around a hero like that when you know he's not what he was on those records from 40 years ago. I had a similar experience with Earl Scruggs. You know it's still there, and sometimes it comes out in their playing.
Strings: Listening to those older-generation players, they slow down a little bit, but just the knowledge in their playing is amazing. David Grisman still has a lot of years left, but he's an excellent example of that. You listen to him play nowadays and he plays the coolest notes. It's really spaced out and thought out. But you listen to his early stuff and he's just ripping it up, really fast and crazy. Your stuff, too, man. Your new album in comparison to Into My Own, it's a little more laidback. It's not like you're trying to prove anything.
Sutton: That was part of the goal. Going into the record, I was just trying to be honest and real. That was the agenda.
Strings: That comes across. That's what I love about Doc's playing, too. You can do all this fancy stuff, but you play those melodies pretty straightforward.
Sutton: It's really hard for younger players … well, to be more precise, it continues to be hard for me to just trust the tune. Trust the melody.
Stinrgs: I'm guilty of that, too. I go out into outer space with my stuff, sometimes. But if I'm sitting there playing a tune, most of the time I just play the melody. But sometimes I'm just trying to put on a show for the folks.
Sutton: I agree, it is a weird space. I'm always intrigued by the balance of playing a melody and doing your own thing with it. John Hartford has that great phrase — "playing with the music" — which I think is really cool. Your effort is not to just break it down and rebuild it, but to leave it as it is and shift some things here and there.
Strings: I just love that freedom. In the last year, I feel like I've been accepted by bluegrass folks and jam band folks and the festival circuit. It feels good to not be pigeon-holed — not bluegrass or this or that. I can just play music. It's boundary-less. I think it comes from playing some metal. Being onstage, I get up there and I'm looking out at the audience and thinking, "Let's rock these people's lives."
Sutton: There's a huge amount of parallel between the energy of metal and bluegrass, especially when you look at old-time stuff. Not necessarily modern bluegrass. Are you an anti-Metallica guy?
Strings: Definitely not anti-Metallica. I used to not like them, but as I've gotten older, I can appreciate it. It's like AC/DC. I never liked them — the same three chords and the same annoying vocal sound. But when I came back to it and just listened to it, that shit rocks. It rocks. Same thing with Metallica. You can't sit here and say that doesn't rock because it absolutely does.
Sutton: There's a lot of the metal crowd that likes to be anti-Metallica. I have a tough time with that because I'm a fan. I finally got to see them live at Bonnaroo. That was the coolest thing in the word, to see them out in a field in front of 40,000 people. It was so big. It was huge. That's what I like about it.
Strings: I miss the metal scene a little bit, because we would have our own shows. We would rent out a VFW hall or something like that, and we'd make everybody pay a few bucks so we could bring in a cool band. It was totally underground. Everybody's just moshing and running off the stage, and the band members are jumping around and everybody's covered in sweat. It's so powerful.
Sutton: I almost got a gig with the guys that I played with in high school. We almost had a gig at this union hall, but it never happened. These were dudes that I went to high school with, and they were were a little more legit than I was. We would get together and play after school. It was the late '80s, so we had had a lot of AC/DC and Metallica, but there was a lot of Skid Row and Guns N' Roses. A lot of Ozzy Osbourne in there, too.
Strings: Do you play shredder guitar?
Sutton: I can sort of do that. It's been a while. I learned the solo to "Crazy Train."
Strings: I wanna hear you play that shit, dude.
Sutton: We should come up with an acoustic guitar duet version of "Crazy Train." Were you ever hip to George Lynch, with Dokken? Dokken was a little more radio metal, so true, hard, metal guys probably would probably diss them. But George Lynch, I liked his tone. He had a good sound. When I was high school, I was heavy into Ibanez guitars. I thought those were the coolest things. I had a poster of Paul Gilbert [from Mr. Big] on my wall. He came through my town and did a little guitar clinic, which was cool. Steve Vai was another one. Back when he was playing with David Lee Roth, he had that guitar with three necks on it in the shape of a heart. He would tap on both necks with either hand. That was a real rock spectacle. It's great. It's show business.
So metal and bluegrass are pretty strongly connected for you?
Sutton: It's all there. Think about the darkness of songs like "Little Sadie" or "Down That Lonesome Road," Doc's version. Just dark, heavy things. Most of the serious rock 'n' roll guys really understand how to respect bluegrass, especially the older stuff. That's what it was when you listen to "Rocky Road Blues" and things Bill Monroe was doing in the 1940s. He's hammering the mandolin like Chuck Berry. Bill Monroe was the Chuck Berry of the mandolin. Or Chuck Berry is Bill Monroe on guitar.
I think about those older guys being on the road almost constantly, playing shows every night. How do you feel about touring, especially since you're both at such different points in your lives and careers?
Strings: I love being on the road. It's an adventure for me. Every once in a while, I get tired, but it's always fun.
Sutton: I have never been drawn to the road as much as other folks — or even as much as I probably should be. I'm always trying to figure out how to hang around the house a little more. But what I love about bluegrass is that it's about playing with other people. You can do that in the studio and you can jam 'til you're blue, but the stage thing has to happen. There's a balance to it. That's always been a little bit of a challenge for me.
Strings: You do a good business hanging around doing sessions.
Sutton: That's the whole day job thing for musicians here in Nashville. I started doing it when I was really young. I was married by the time I was 23, so this year is our 20th anniversary.
Strings: Congratulations.
Sutton: I think that has made me think about why people get into music and why they stick it out, especially something like bluegrass and traditional music. You don't get into it thinking you're going to fill arenas and stadiums with 100,000 people. It's about the small jam and the day-to-day grind.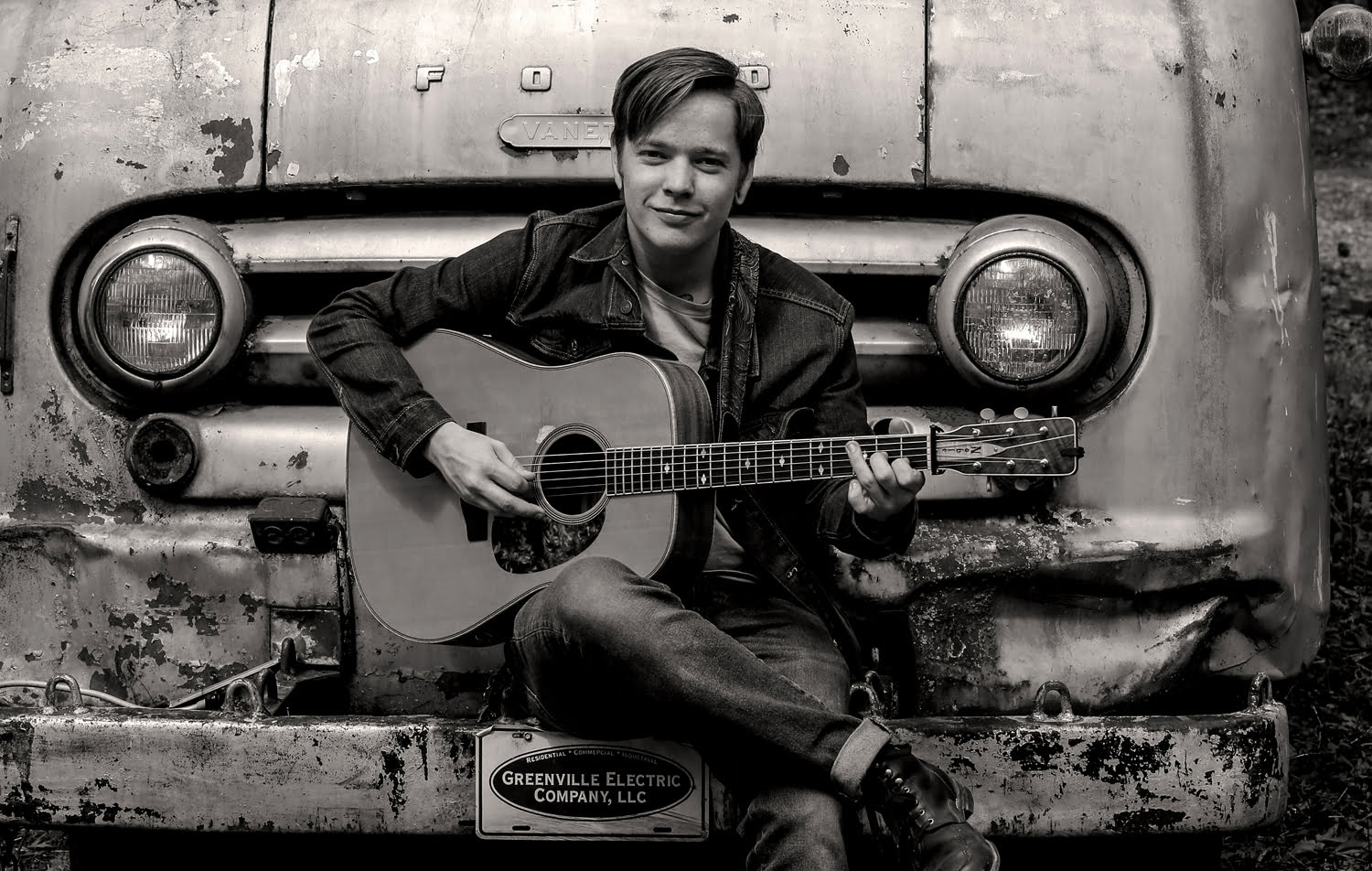 Billy Strings
Strings: For me, it's really about my childhood. Playing the tunes I was learning back then enables me to go back and revisit my childhood. Those were the finest days of my life — just sitting there playing with my dad, learning tunes and singing and being around him. He would sing songs all night long, and I love looking back on that. That's how I got out of the metal stuff. I just realized that "Holy shit, this bluegrass stuff is really cool." For a while there in middle school, I didn't exactly tell everybody that I played hillbilly music. It's not that I was embarrassed by it, but everybody was into metal. So I went with that whole crowd. When I would break into "Beaumont Rag," people would lose their shit. But it wasn't something I thought was really awesome, just something I had done as a kid. Then I had this realization that I just love the music and I feel lucky to have grown up around it.
Sutton: Are you writing new stuff that you feel is inspired by those tunes you learned as a child? That's where my head is right now. My head is full of the songs I've played all my life — other people's songs or traditional songs trying to make that leap. Maybe I'll have a particular idea … "Okay, then, how would I say that?" For me, the challenge of songwriting is trying to find that curious balance of what feels traditional and what feels unique.
Strings: Lately, I've been thinking more about giving myself some freedom to stop worrying about what the next line is going to be until I write it. If you listen to that early Hartford stuff, he was just so free with his pen. It was like he just took the pen and set it on the paper. When he lifted it, that's when the song was done. The songs wrote themselves in a way. Maybe I'll write a hundred songs and only five of them will work for this band. That being said, I can do whatever I want, really. I'm trying to give myself that freedom not to be so picky. But I'm still nervous about it, actually, especially showing people stuff.
Sutton: It's a weird thing to get over. What helped me a lot was working with Tim O'Brien. It was really strange to sit in front of him and say, "Hey man, check this song out." Here's a guy I've been listenin got since high school …
Strings: … who writes the most amazing songs ever.
Sutton: What you learn about being around those guys is that they're really no different. They're just as nervous to play a new song in front of people as anyone else. It just comes back to freedom. It comes back to just keeping it going. Especially over the last year and a half of touring, I find that I do a lot of writing on planes. Sometimes the guitar makes it a little too … not predictable … a little too much of the same old shit over and over again. So it helps to give myself a little freedom with lyrics and freedom with what I think a band might do with a song. For whatever reason, I can disappear into this little bubble on a plane. I like being captive for an hour or two hours. I've got this whole file of ideas on my phone. I just keep going back to it and adding stuff. Sometimes I'll get whole songs; sometimes it's just a good chorus. It really works as a strategy. I've never been the kind of writer who has to get up and write something every day. Stuff comes to me. Sometimes I'll get whole songs in five minutes. I don't have a lot of the patience to sit around and really hash over lines over long periods of time. It's more like a puzzle that I come back to every now and again.
Strings: There are just so many dimensions to it all. That is the thing … I have to sometimes remember that we're playing for the audience here. We have to engage with them instead of closing my eyes and playing the tunes the best I can. But it certainly is fun playing guitar. I can't believe they pay us to do this shit.
Sutton: It's pretty amazing. One day they're going to figure it out — how easy it is — and everybody will start doing it.
---
Illustration by Abby McMillen. Photos courtesy of the artists.