"I'm from San Benito, Texas…"
That's the first line of "The Valley," the autobiographical title track of Charley Crockett's newest album and perhaps the best entry point into his true-to-life twist on traditional music. Not only do those lyrics reference the rougher times of his story so far, the jaunty arrangement underscores his fascination with blues and classic country music — but without treading the same fertile ground as everybody else. BGS caught up with Crockett by phone on his way to the Pacific Northwest.
BGS: At the end of the song "The Valley," your closing line is, "May your curse become a blessing. There ain't nothing else to do." Tell me about the message you were trying to convey with that line.
CC: Man, I think people are born into struggles that we don't have a lot of control over. I know for me, I dealt with different adverse situations that I never saw them coming and got forced into at a young age. Just with my own story I had a lot of issues over the years with getting in trouble and family stuff, siblings going to prison and losing my sister to some of the vices of the modern world. My mother was struggling, working 80 hours a week, to take care of me, and that whole deal.
I parlayed all of those hardships together into making music, so quite personally I'm saying, hey, you can take those really hard things and turn them into something, because if you don't, what's the alternative? I had a guy tell me years ago on the street, I asked him how he was doing, and he said, "I'm doing great today. I have to be doing great 'cause what's the alternative?" That stuck with me for my whole life.
I thought, man, it really is all about how you see it. That line before it is, "And now you know my story, I bet you got one like it too." I never really run across very many people that didn't feel like they were fighting some kind of adversity. I feel like you got to take the lemons and make it into lemonade.
Do you consider yourself an optimist?
Oh, I'd say so, most definitely. I met a guy in Denmark, when I was over there recently, who had an Indian curry joint there in Copenhagen. We ended up going two days in a row. The first day I went in there and we had cowboy hats on, and he knew real quick we were doing music and the whole loud-mouthed Texan thing or whatever. We played up and had a good time in there, and he got my name and stuff, and we left.
We ended up going in the next day to eat again because we liked his curry so much. I come in there and he said, "Charley, man, I want to apologize to you. I looked you up and I read about your story." He's like, "I really judged you as being somebody that maybe hadn't been through much, because you seem like you were so happy-go-lucky and so optimistic."
I thought that was so strange, that because of my positivity, he thought that maybe I was privileged or something. I guess he read my circus of a biography and realized that I was a lot different than that. And that really struck me. It was sad to me in a way. I thought if everybody in this life wore their hardship on their sleeve and let it get the best of them, it would be really sad. But what's really amazing about people, overall, is the resiliency in people.
Who were some of your early champions when you decided to take this music path?
Well, in the beginning, my mother was the one who got me this old Hohner guitar out of a pawn shop when I was 17, and told me that I could do this. Even when I sounded terrible. I remember saying, "Mama, I tried to write these songs. Am I any good?" Then she said, "Well, son, people will believe you when you sing." [Laughs] She wasn't going to lie to me and tell me I was good. She told me what I needed to hear and I understood what she was saying. She was talking about honesty. She was talking about integrity. She was talking about sincerity. That's what I believe in.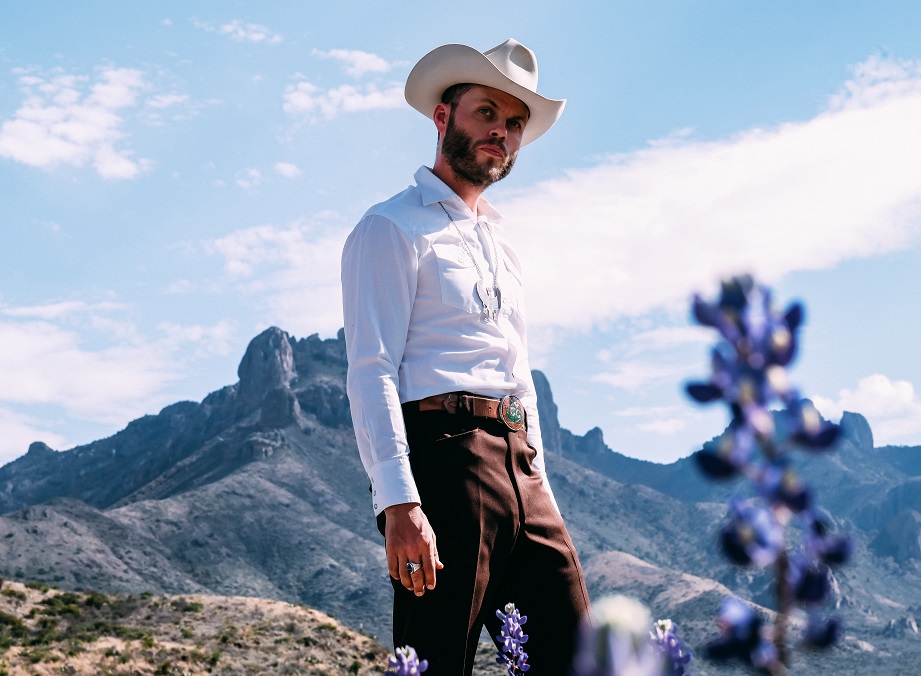 On "The Way I'm Living (Santa Rosa)," you're singing about Mendocino County, and that it's taught you a few things. Was there a specific moment in California where you had an epiphany, or that something really struck you?
Yeah, man. I hitchhiked and rode trains and hoboed around for a really long time. I had hitched out there to Northern California when I was 22 or 23. I ran into cool people up there that would pick me up on the side of the road and let me sleep in their barns or in their pastures, and do work trade and all kinds of stuff. Even my record, A Stolen Jewel — my first one that I ever put out on myself — those people gave me the money to make that record and print 5000 copies of it.
I got them printed up in San Francisco, just a couple of hours south, and I drove in a truck that I'd gotten from those farmers up there that let me work their land. Then I drove back down to Texas and I handed them out on the street in DFW and Austin. That was how I first started getting my first publicity. I got written up in the Dallas Observer and the Fort Worth Star-Telegram, and I got a local guy to start booking me at Texas bars.
So yeah, the line is "Mendocino County bring me lots of joy. It's opened up the eyes of this wanderin' Texas boy." And that's exactly what happened. It was the first place that I'd ever been in my life where people said, "Man, all you got to do is help out on this farm and play music for us and you can live here in exchange. And we'll feed you too! And we'll take you out to the open mics at the brew pubs."
I'd go to a gathering on people's farm where you'd play music around the campfire and I'd never known anything like that, besides being down and out on the side of the highway in more shady situations. But then in Northern California, it was the first place where somebody in my position, my modest, kind of undeveloped artistic abandon, that people were like, "Hey, I see you as an artist and I respect you and your music. There's something about you." That's why I have so much love for Mendocino County and continue to be a part-time member of that community there. Those people have always treated me like I had value.
Do you like bluegrass music?
Big time, man. Jimmy Martin, Ralph Stanley, I wear that stuff out. Actually I packed a banjo and brought it into my show. We have a bluegrass section in the show, right in the middle of the set, where we do a five-song bluegrass deal around the one mic. It's just a lot of fun!
What do you hope people take away from the experience of coming to see you play?
I hope the people that have come out before to see me will see that I'm true to what I promised — that I'm getting better every year. I'm really about the classic stuff and I think when you're really rooted in the tradition, you're never going to stop growing.
When I was playing in San Antonio the other night, I played "Nine Pound Hammer" on the banjo for these kids. … This mother had her two young children at the very front of the stage and they were hollering for "Nine Pound Hammer" as I got off stage after the encore, and I ended up playing it for them sidestage, because they were so sweet. These kids were young. The little girl was probably 8 and the boy was probably 10 or 11 at the oldest, and they knew every word to "Nine Pound Hammer." That was really cool to me to see these young kids, who had no context of how old that dang song is, excited about something out of the nineteenth century like that.
I guess that's one thing you could say, but for me it's like I wear tradition on my sleeve and I think what's radical in music today is to bring tradition up front. I think that's what people like about me. Not that I'm some kind of preservationist, but that I'm doing tradition as a man of my times. I think that people can hear the tradition and they can also hear something new in what I'm doing. I hope that's what people hear when they come out to see me.
---
Photo credit: Lyza Renee