Welcome to Gig Bag, a BGS feature that peeks into the touring essentials of some of our favorite artists. This time around, David Wax Museum details the items they always have nearby when out on the road.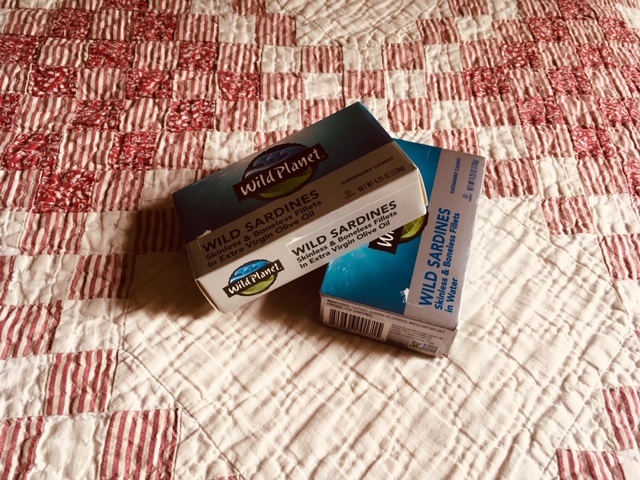 Sardines: We couldn't live without sardines. They have been our go-to protein-rich road snack. Skinless boneless is our preference. We like them in water or oil. Even our kids love them. We once played a show in DC where the hosts had made mac 'n' cheese for our daughter who was 3 at the time. She said, "I love mac 'n' cheese but only with sardines. Do you have any sardines?" To her dismay, they did not. I've been known to arrive at a venue and sit on the curb outside the van and eat a can before sound check. And we're often found in our hotel room bathroom late at night munching on 'dines before bed.
---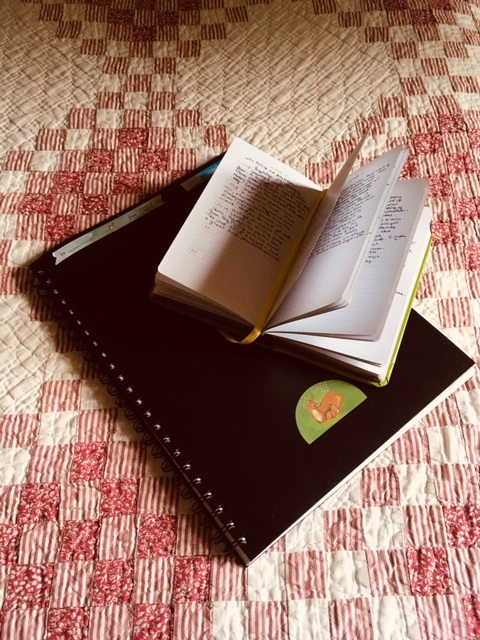 Journals: Documenting our life has been so important to me. In addition to my big black journal, I've got this page a day journal that allows me to write just a short few lines every day, starting with where we are. I've kept it up for eight years now. Here are a few examples of entries:
June 2, 2013 Nelsonville, OH — What a festival! After an all-night drive from Nashville we played in a beautiful old one-room schoolhouse and sold the most merch of any band. Watched John Prine and Tift Merritt from backstage.
June 21, 2013 Nome, Alaska — Early radio visits. A trip to the tundra. Gorgeous streams. Mosquitos like you've never seen. Ate my first moose (delicious!), caribou (gamey), and king crab (yum!). Found musk ox fur stuck to bushes and learned it's eight times warmer than wool.
February 25, 2017 Lancaster, PA — Long drive. Calliope woke too early and was a pill, mean to the road nanny. I slept for two hours from 8-10pm then played our last show of this pregnancy which started at midnight! Downstairs there was a bowling alley, so we bowled.
June 2, 2018 Portland, ME — Short drive, just a few hours to Joanna's nest. Food. Rest. Showers. Playground time. Videographer came to film the show. Felt ok. Small-ish crowd. Hard one for me to get into.
June 2, 2017 Brooklyn, NY — Amazing, beautiful night. Juliette's feast. A backyard in lights. Children's faces peeking through the windows. Baby Moses through the upstairs glass. A little dog. Sangria. Bells of the ice cream truck.
---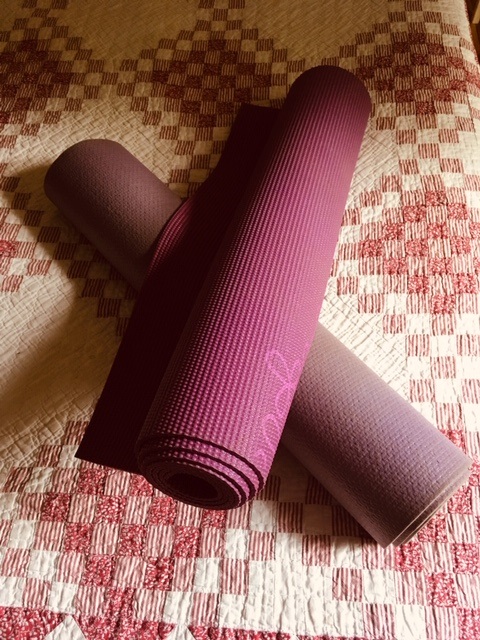 Yoga mats: David is pretty religious about stretching every night on the road. We roll them out between the hotel beds and the popup baby crib and do our stretching. David's got a routine he likes to do to keep his back strong and nimble. I love a good sun salutation sequence or moon salutation if it's after dark.
---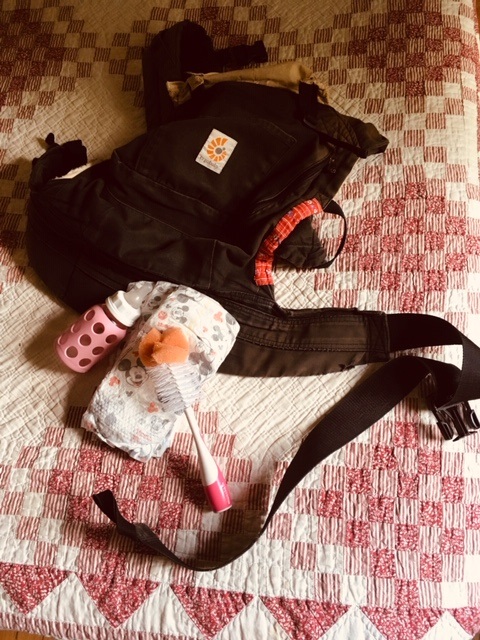 Baby gear: Since 2013 we've been traveling with one or two kids on the road. The most important tool for us after diapers and a bottle is the Ergo baby carrier. That thing has traveled with us all around the country as well as to many countries abroad. We've toted both kids in it through the streets of Europe, around festivals and on our backs during sound checks. We really couldn't live without it. Ours has been patched up and had the buckles replaced but is still going strong. A bottle brush is also a must, once kids stop nursing and use a bottle. You might be surprised that neither hotels nor venues have them available.
---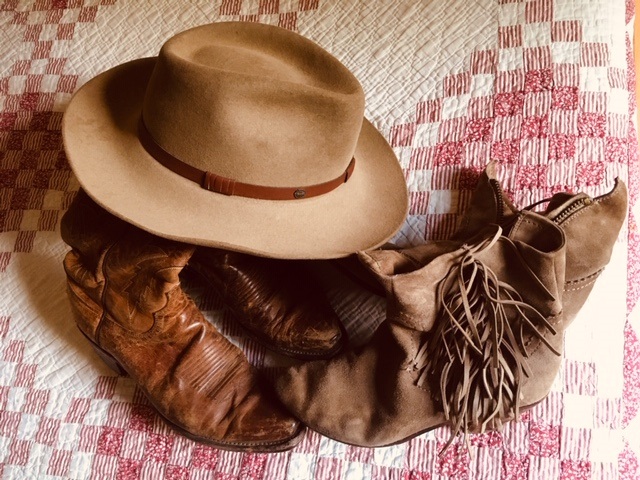 Hat and boots: David has been wearing his Stetson since we were in Texas for SXSW in 2015 and we bought these cowboy boots somewhere on the road years ago. I found these old fringe ankle boots at a "stoop sale" in Brooklyn for five bucks. The zippers were broken and one of the soles of the heels recently fell off, but that makes for better stomping (left foot is bass, right foot is treble) so I don't mind.
---
Photo credit: Vivian Wang