Welcome to Gig Bag, a BGS feature that peeks into the touring essentials of some of our favorite artists. This time around, JD McPherson catalogs the items he always has nearby when out on the road.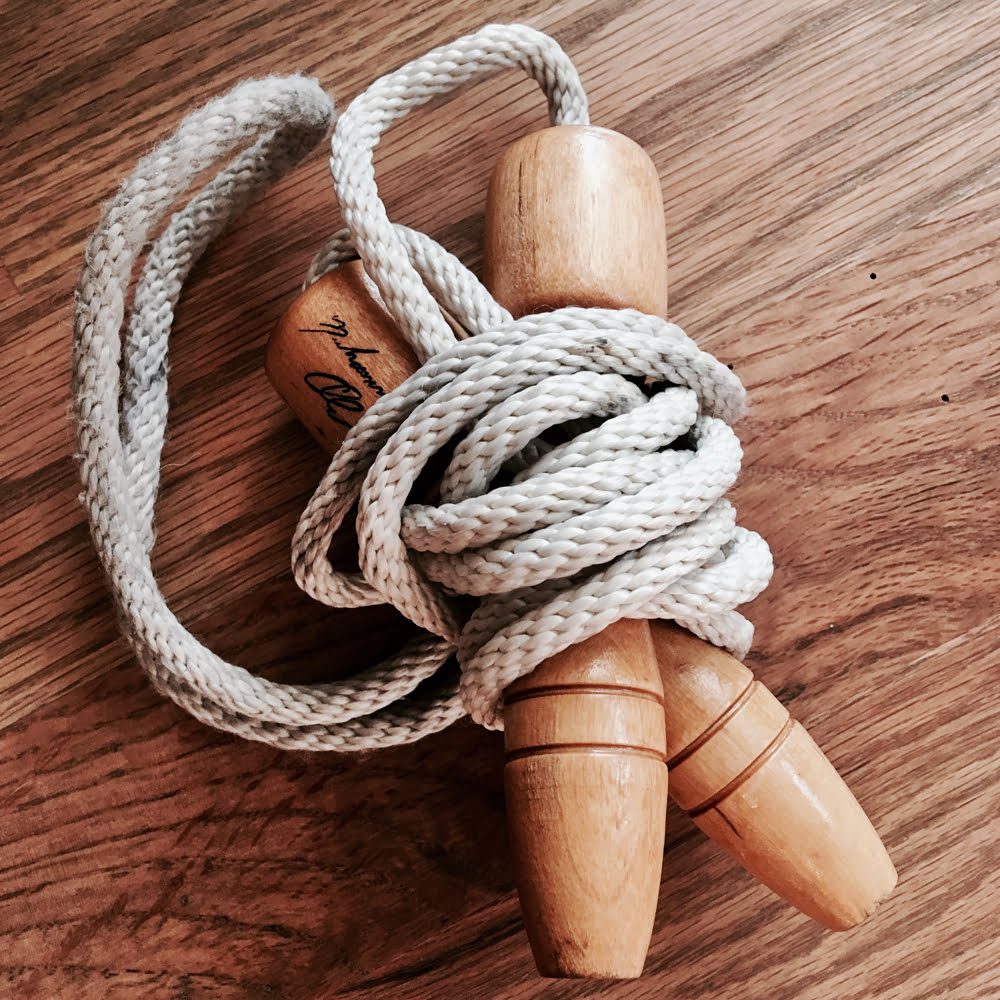 Muhammad Ali jump rope: I found this jump rope in a junk mall and, in keeping with my tradition, every time I find a mildly eccentric exercise tool (i.e., kettlebells?!), made a solemn vow to use them every time I stepped out of the van or the bus. I've used them maybe 10 times in five years.
20 oz YETI tumbler w/ magnetic lid mechanism: The whole band got these as gifts, and now it's like there are six Gollums and six precious rings in our group. There's a constant game of picking up random tumblers and checking underneath for your own name in Sharpie. "WHERE'S MY YETI?" is heard a lot around our camp. Our Scottish tour manager says it like this: "YEH – EE" with no "T" sound.
These things are like gold. Your coffee stays hot for A DAY. Try one, and then try traveling with coffee in anything else. You get nods of approval from the Anytown baristas, when you plop that bad boy up on the counter. They know that six shots of espresso they just brewed for you will stay hot all day. We make gigantic drinks on the rocks in these and carry them onstage. Can't do without. "WHERE'S MY YEH-EEEEEEEE??"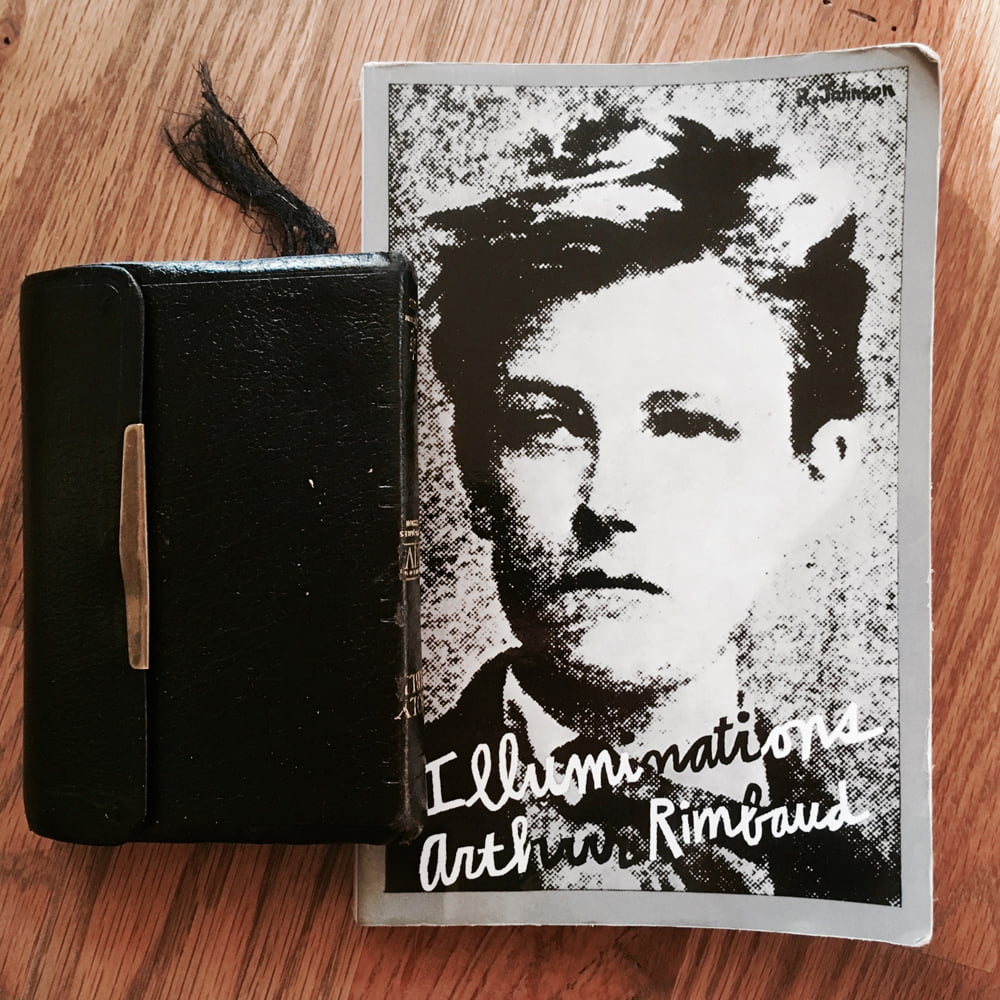 World's Tiniest Bible™ and Illuminations by Arthur Rimbaud: Shown in tandem to emphasize their contradictory natures. I've had this Bible for ages, but I can't read this copy because the print is too small. The print is tiny. It came with a credit card-sized magnifier — seriously, you can't read it without it — but I lost it. I carry it as a good luck charm.
I bought this copy of Illuminations at the famous City Lights Bookstore in San Francisco. Ray [Jacildo, my keys player] was showing me all the Beat Generation haunts in his town, and I figured the most Beatnik thing I could buy was a copy of Illuminations. I read it from time to time and, once in a while, it sparks an idea. "Under the Spell of City Lights" was written after running around SF with Ray.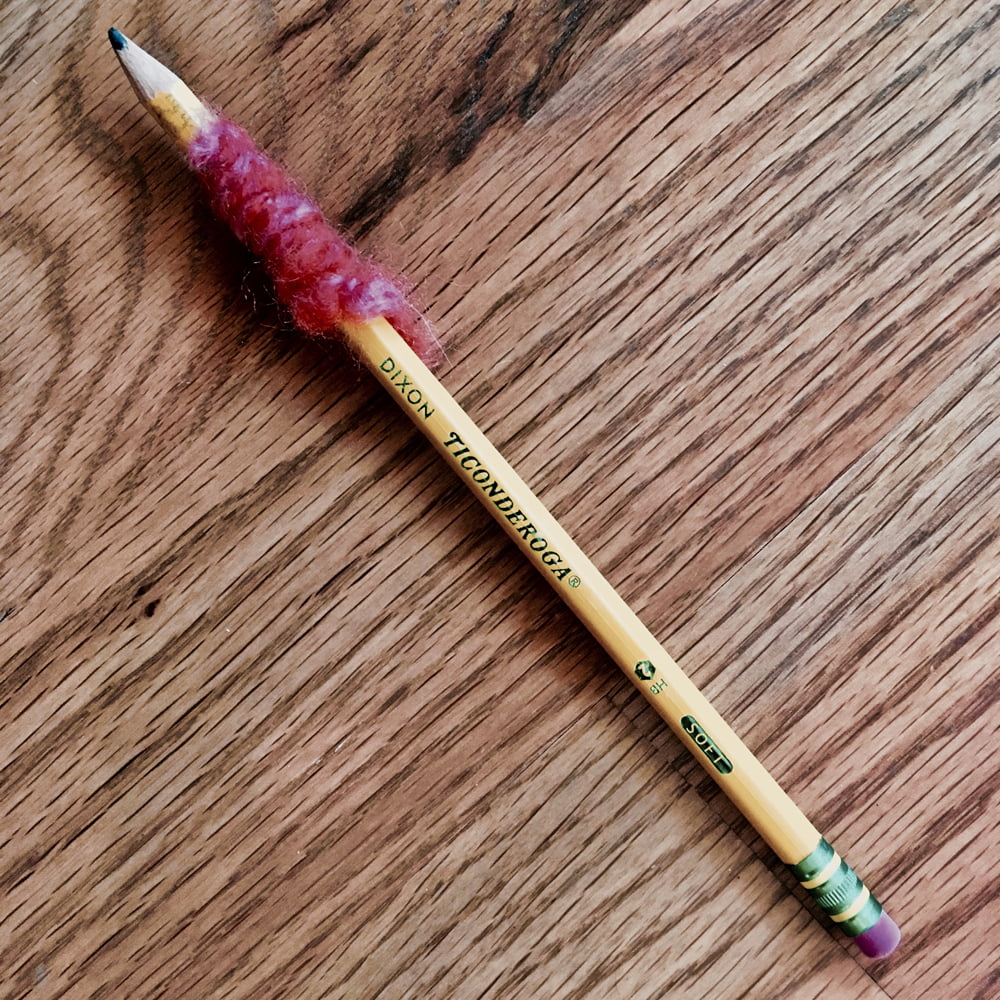 Dixon Ticonderoga pencil with yarn cozy: Last Christmas, my youngest daughter bought a box of these pencils I like and painstakingly wrapped each end in yarn as a Christmas gift, so that her daddy could write songs more comfortably. I always keep one with me. Without question, best present I ever received.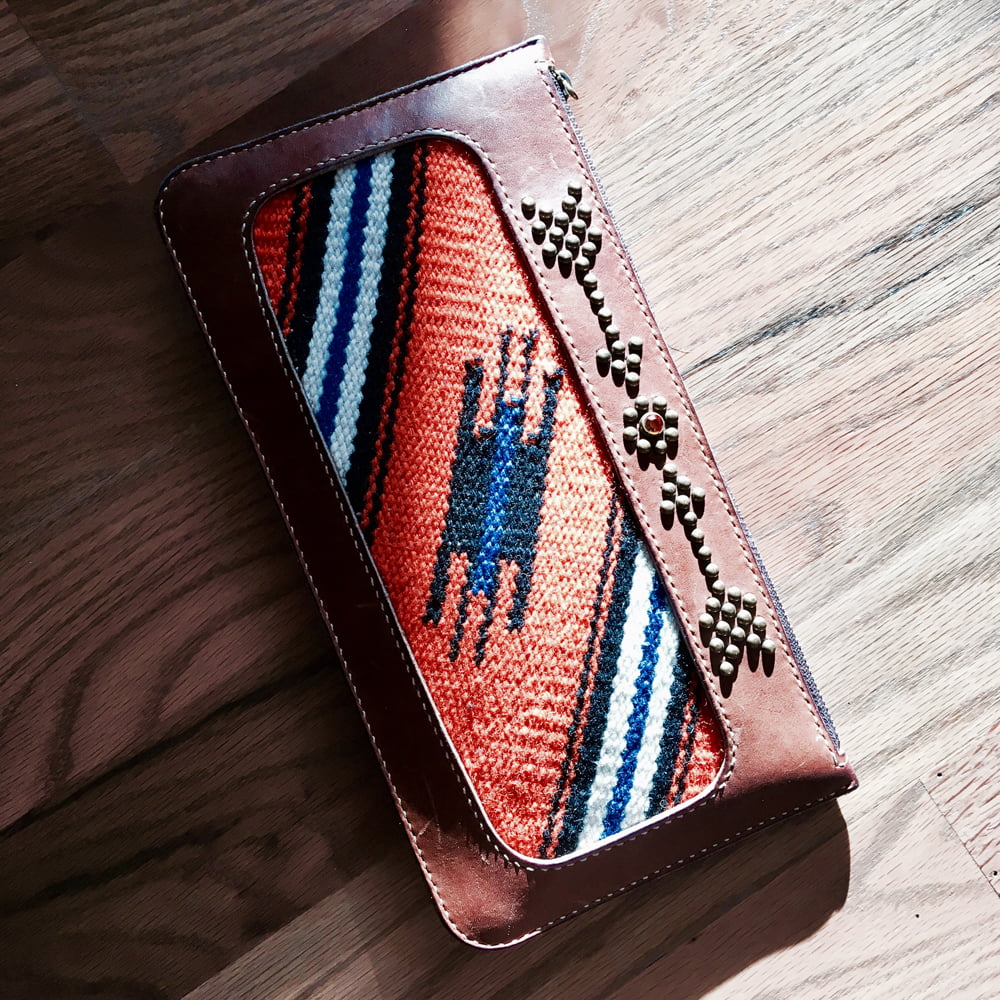 VEB leather envelope with Chimayo trim: A friend of mine, John Villanueva, is a Marine. When he has downtime (frequently on a battleship), he painstakingly makes some of the highest-quality leather goods I've ever seen. Each hole is hand-hammered, each stitch is hand-stitched, and everything is perfectly symmetrical. I think it's Chromexcel leather, which is like the best stuff you can get. His wife Jillian handed me this envelope as a gift from him a few years ago, and it's one of my favorite possessions.
I keep receipts from the road in it, extra guitar picks, my passport when we're headed overseas … anything that needs keepin'. This thing is so nice, it'll be an heirloom for my kids and their kids. John makes other items, too. He's also a well-respected vintage menswear blogger, and an expert on vintage engineer boots.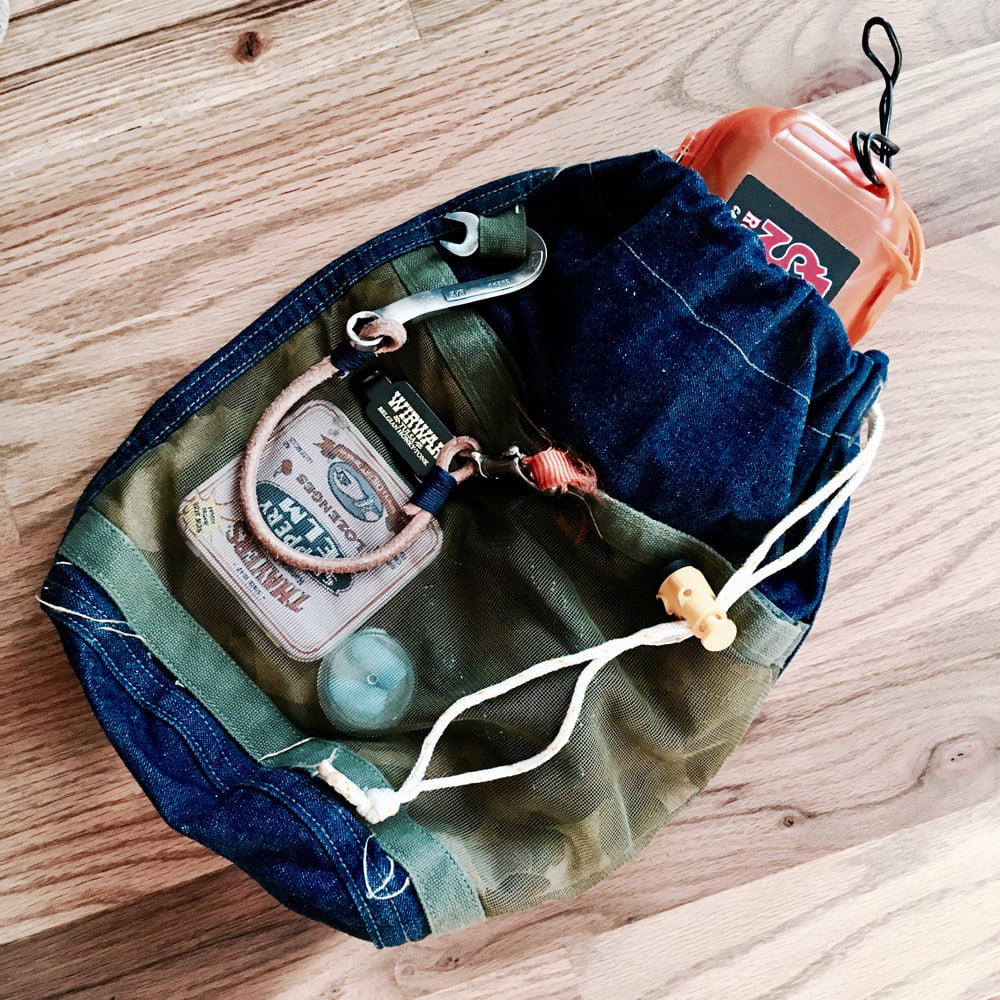 Mister Freedom denim fly bag
This bag. It holds all of my things I use frequently when I'm sitting in an airplane or van seat: headphones, pens, power cables, lozenges, earplugs, books, etc. I also keep a loony survival bracelet that has a compass, flint and steel, and fishing kit sewn into it in case the plane goes down and I survive and land on an uncharted island.
The bag is produced by my good friend Christophe Loiron, also knows as "Mister Freedom," a Frenchman living in Los Angeles. His Mister Freedom store on Beverly Boulevard makes high-end classic menswear with an historical/utilitarian focus. I go in every single time I have to go to L.A., even just to be in there … I can't explain how cool it is. Go see for yourself. All the stuff he sells will last a lifetime and looks better the more you use it.
---
Photo credit: Joshua Black Wilkins