Welcome to Gig Bag, a BGS feature that peeks into the touring essentials of some of our favorite artists. This time around, Jeremy Garrett details the items he always has nearby when out on the road.
---
The main thing I take on the road in my gig bag is some reusable utensils and a water bottle. So much waste can be generated while traveling, and it's important for us all to do our part to curb that waste as much as possible. Cutting down on one-time-use water bottles and plastic ware can be a great way to reduce our impact on the environment.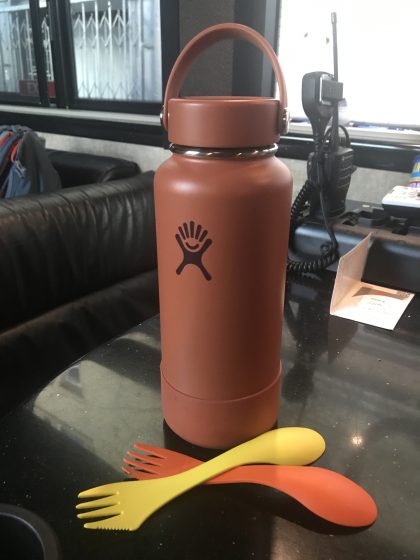 ---
Another thing that I bring on the road always, especially when riding in a bus, is a very comfortable pair of "house shoes." Sometimes even just bringing one small familiar thing from home on tour can help tie those two worlds together a little better and keep you grounded.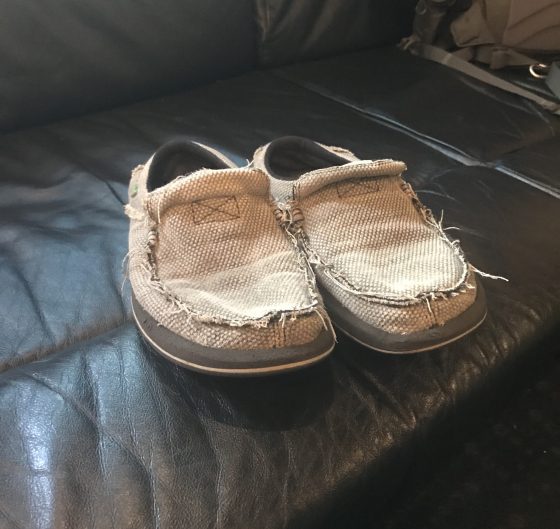 ---
I always pack two raincoats. Especially during festival season. There's been more than one occasion where the extra one has come in handy, for a crew member, band member, or even a second dry one for you to wear. They are small and light weight and wrapped up, take almost no room in a suitcase.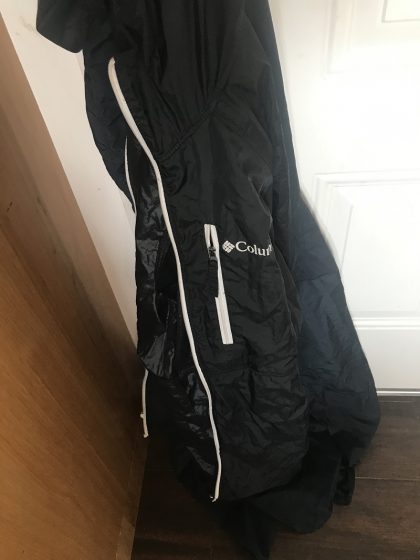 This extra insert cable never leaves my suitcase. These things can stop working on a pedal board sometimes and leave you in a bind. Not me!!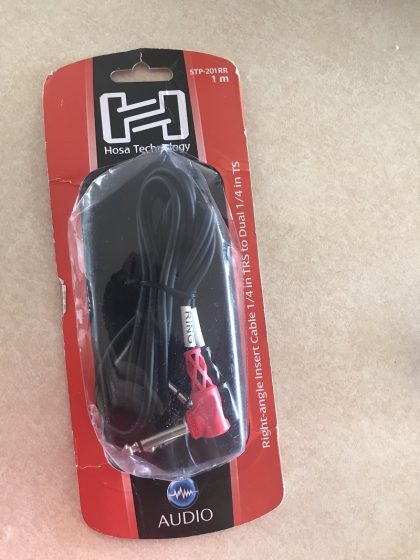 ---
A multi-tool is a great thing to have along.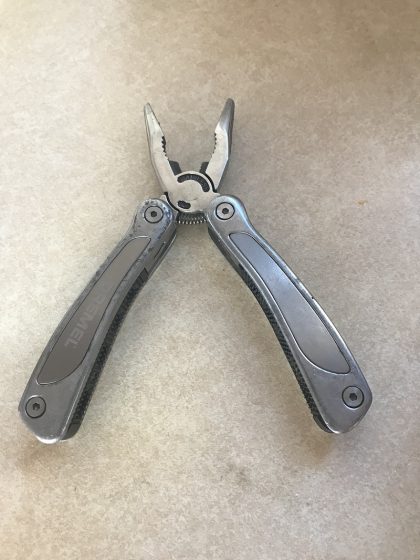 ---
I throw this bottle of Benadryl in my case, because you never when you might eat something or get bit by something that you are allergic to. Last year I found out was allergic to shiitake mushrooms. The hard way. Having Benadryl on hand really helped with this matter.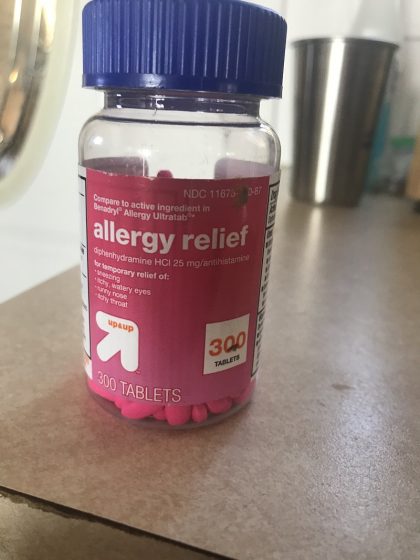 ---
One more thing that I'll try to squeeze into my suitcase at the end if there is space, is a Theracane. Sometimes a back can get sore playing music a lot or sleeping in a different place every night and this has helped me to be able to work those playing knots out after the show.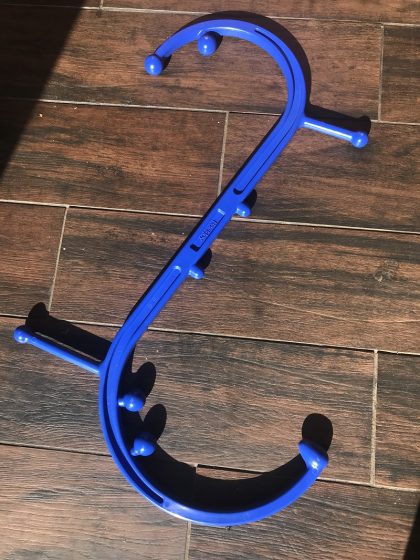 ---
Photo credit: J.Mimna Photography