Welcome to Gig Bag, a BGS feature that peeks into the touring essentials of some of our favorite artists. This time around, Mary Bragg details the items she always has nearby when out on the road.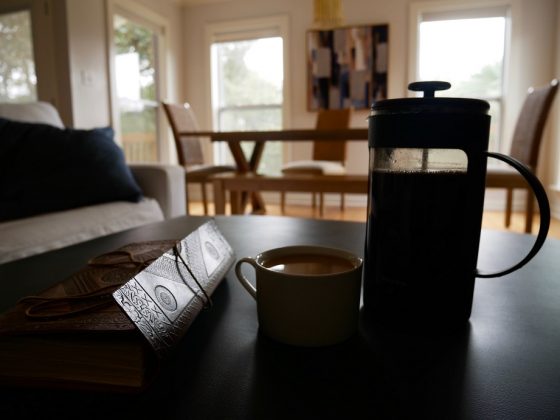 For me, there's not a much better morning on tour than one that immediately starts with a good cup of coffee. My travel French press means all I have to locate is hot water; I bring my own beans, and voila, caffeine moments begin — usually paired with my journal full of scribbles, free-writing, and loads of to-do lists.
---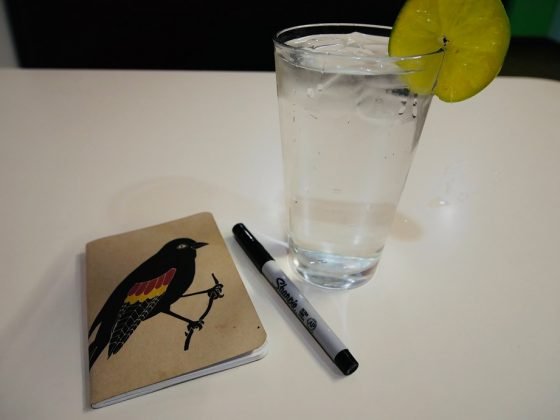 The tiny journal that fits in any bag. I carry one with me all the time — at home and on the road, in case something interesting falls out of the sky. And a Sharpie, too, both for writing and the emergency CD-signing.
---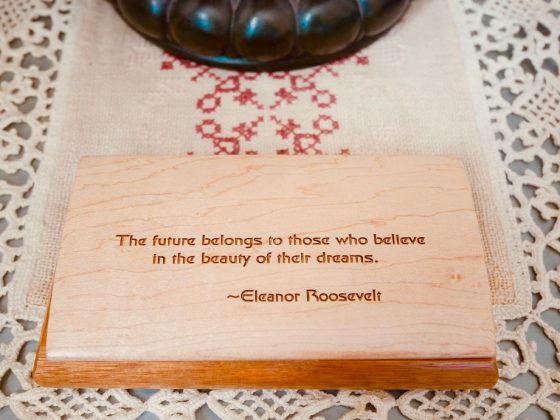 My sweet travel jewelry box that makes me feel at home, carved with a little inspiration from the one and only Eleanor Roosevelt.
---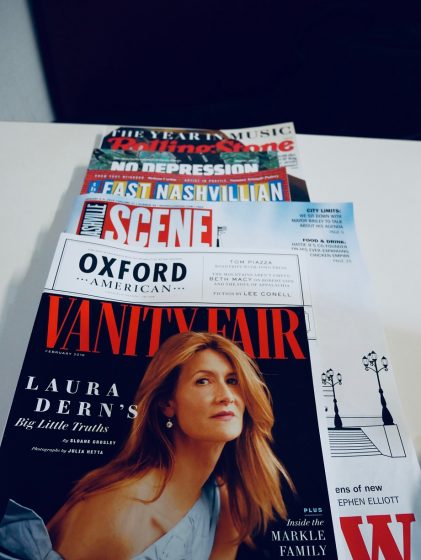 A whole host of my favorite print media for moments when I can sneak in a little quality journalism. (Ahem, journalism major here.)
---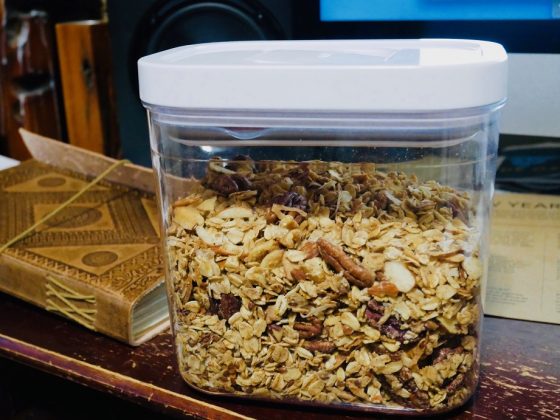 The trustiest road snack: homemade granola. Schedules can be pretty wacky on tour, and you never know when you're going to need a solid protein boost. Granola does the trick for me, on its own or with yogurt; I make it at home all the time and keep a stash in the car, especially for moments when I'm unexpectedly hungry and in the middle of nowhere.
---


Photo credit: Laura E. Partain