Welcome to Gig Bag, a BGS feature that peeks into the touring essentials of some of our favorite artists. This time around, Pieta Brown shows us what she's gotta have on the road.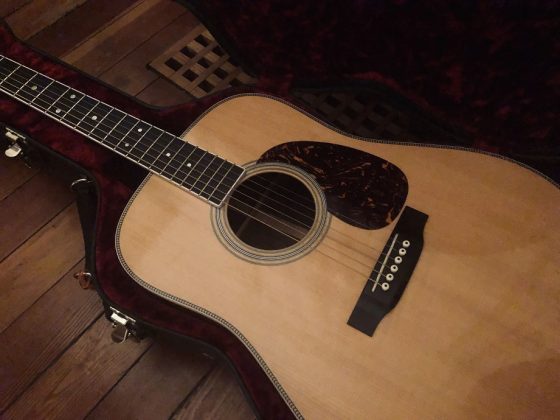 Queen of the road! This guitar goes to all the gigs! It arrived on my doorstep as a gift one day; it's full of songs. I wish could have many lifetimes to play it.
---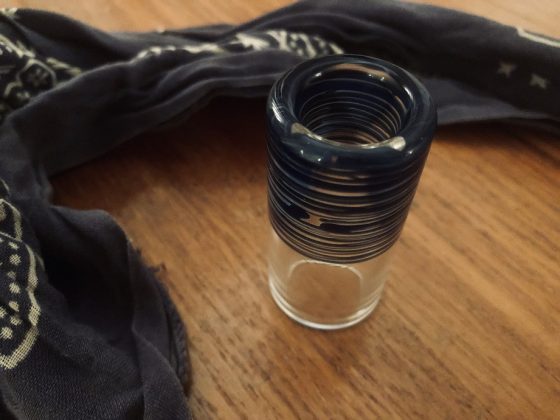 This beautiful handmade slide is always in my bag. Another gift! Given to me by one of my all-time favorite slide players, Bo Ramsey. I love playing slide and this one works great for me with acoustic or electric guitars.
---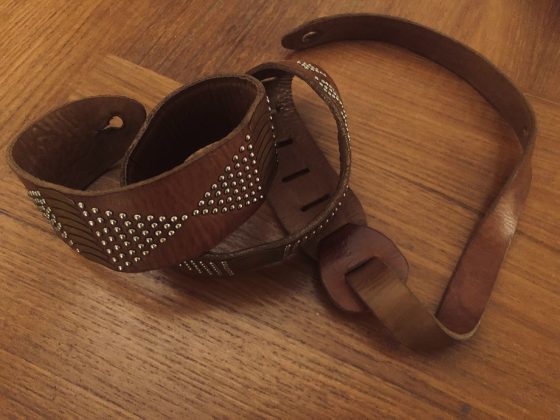 Another gift from a friend, and my favorite strap. Handmade by Calleen Cordero.
---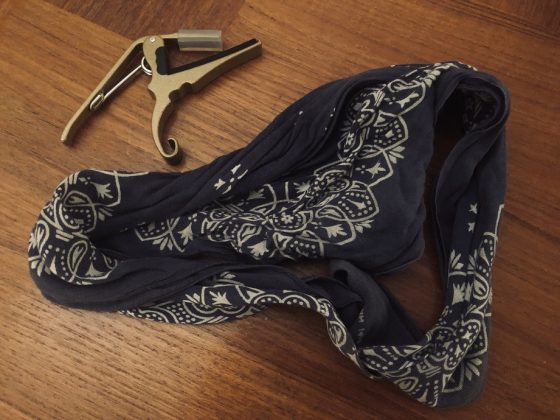 Gold and sparkly capo. And my lucky all-purpose bandanna. My dad always had bandannas around… and often wore them (and often still does!) so they make me think of him.
---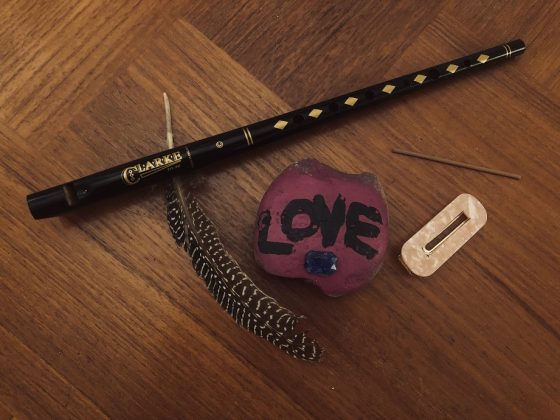 I always seem to have a few extras. This new penny whistle is gonna see some miles. Hair clip. Incense from my friend Kelly. A feather and a Love Rock (both found on walks) for good luck.
---
Photo of Pieta Brown: Hannah Ray