Welcome to Gig Bag, a BGS feature that peeks into the touring essentials of some of our favorite artists. This time around, Reuben Bidez catalogs the items he always has nearby when out on the road.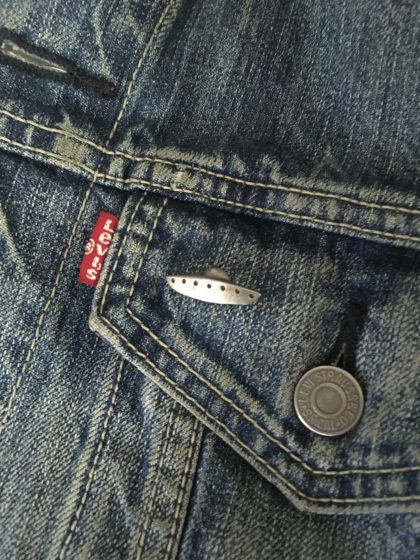 Denim Jacket: It doesn't really matter even if it's the middle of summer, I'm gonna bring my denim jacket with me. It's worn in and comfortable, and in the evenings I get chilly. Especially in those air conditioned venues. So, 9 times out of 10, if you come to a show, you'll see me wearing this jacket.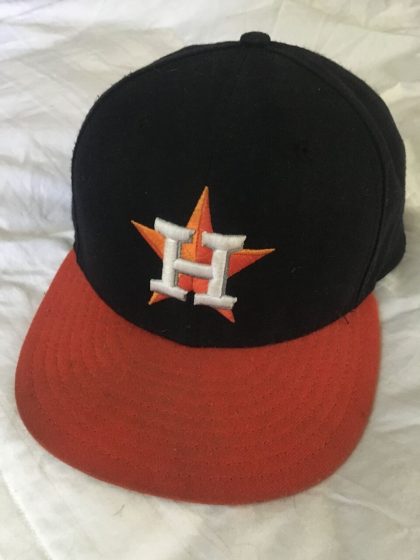 Astros Baseball Cap: I'm a big baseball fan! And although I was raised a Braves fan and still am, I got pulled into the Astros by my friend Collin McHugh. He and I had been friends since his minor league days, and I got to watch him make his way up to the majors. We developed a deep friendship along the way, both loving what the other one did for a living. We both joke about having job envy for the other. He clearly has the better job though…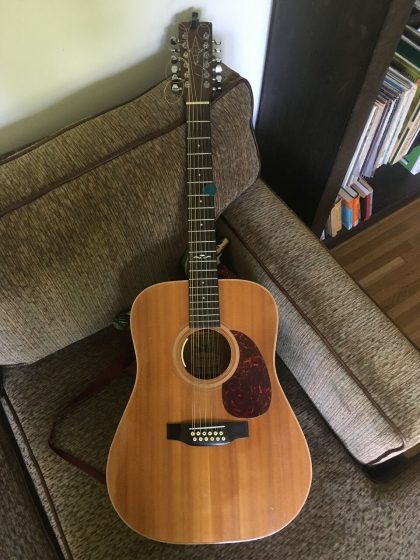 My Guitar: Marcella, my 12-string. This seems like an obvious thing to bring with you, but sometimes I'll tour with just this guitar. It was given to me by a family friend and named after my ex-wife's grandmother who had passed away. We had traveled to Rome, Georgia, for the funeral and the family was sitting around talking in the family room of a family friend named James. There were guitars everywhere and I went over and picked up this guitar. James asked if I had a 12-string, which I didn't at the time. He insisted that I take it since he already had another acoustic 12-string. I named her Marcella that weekend. She has such a magical sound and can really fill the room.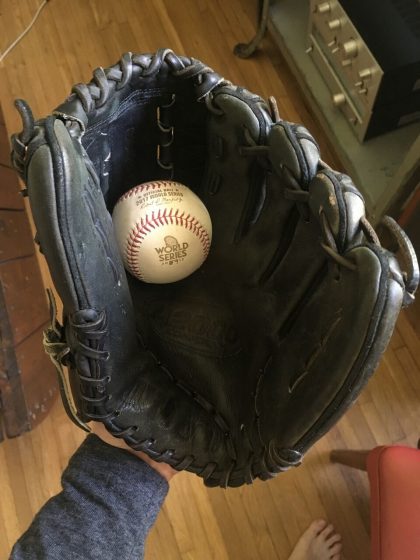 Baseball Glove: Did I mention I'm a baseball fan? It's best to keep a glove with you at all times. Two gloves if you have the room. There's a lot of hurry up and wait when touring, so I like to toss the ball around to kill some time. Pictured here is my World Series ball from Game 5 this year. It was the most exhilarating game I had ever been to and has maybe ruined sporting events for me for the rest of my life…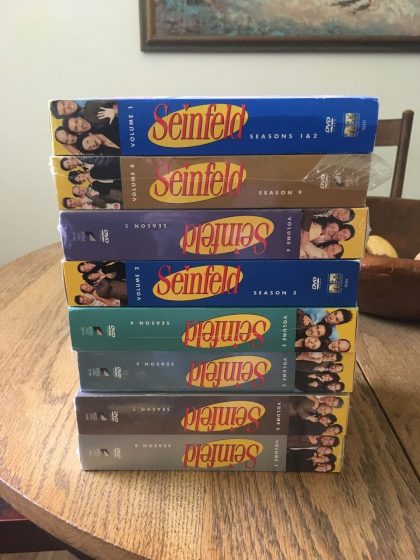 Seinfeld Videos: What's the deal with entertaining yourself? Yeah, I guess I do like to stay entertained. Depending on how long the tour is, you'll need to take at least two seasons with you. It's my favorite show of all time and instantly puts me in a good mood when I put one on. I got to meet Jerry Seinfeld briefly one night in Nashville, it was pretty surreal.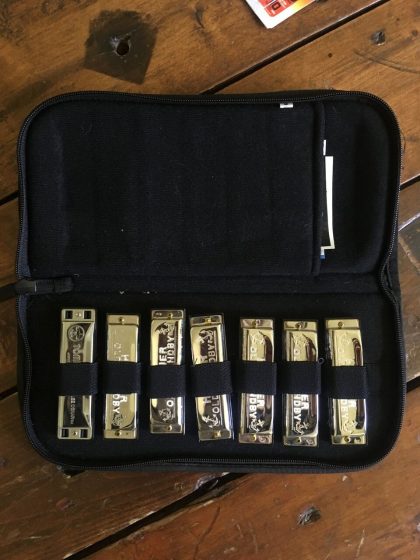 Harmonicas: The first instrument I ever played. My dad taught me how to play blues harp. Then I started collecting different keys. I like to keep one with me in the car. You get tired of the radio sometimes, and it's a great way to create some new melodies. Just make sure it doesn't drive your bandmates crazy…
---
Photo credit: Cal Quinn